An Interview with Makerversity DIY
Over the past 3 months, it has been great to see so many schools showing interest in the Makerversity DIY's hands-on curriculum. In today's post, we caught up with Sarah Mcloughlin, to get further insight into the background and vision for Makerversity DIY. Check out the interview below: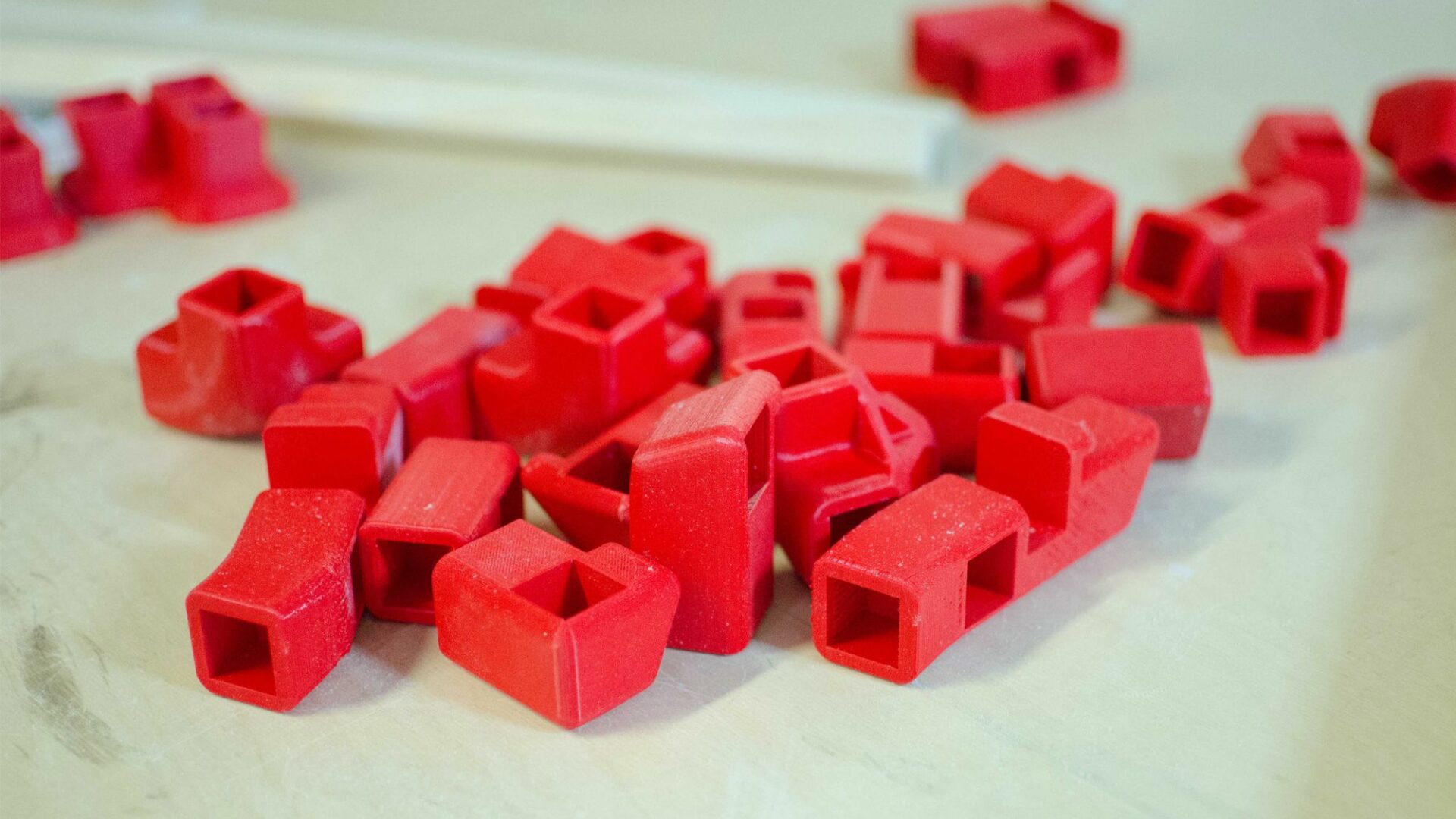 10th October 2016 • News
Firstly, could you tell us about Makerversity DIY and your background
Makerversity DIY was developed in early 2015 with some funding from Pearson Education to help develop innovative solutions to education. At Makerversity we provide inspiring, creative workspace alongside cutting-edge making & prototyping facilities. Whether you're an entrepreneur, designer, inventor, technologist, craftsman or engineer, Makerversity provides the physical facilities you need for your business. Alongside our spaces, we run learning programmes for young people to inspire the next generation of creative and practical minds. All our member businesses have the opportunity to play an active part in these programmes.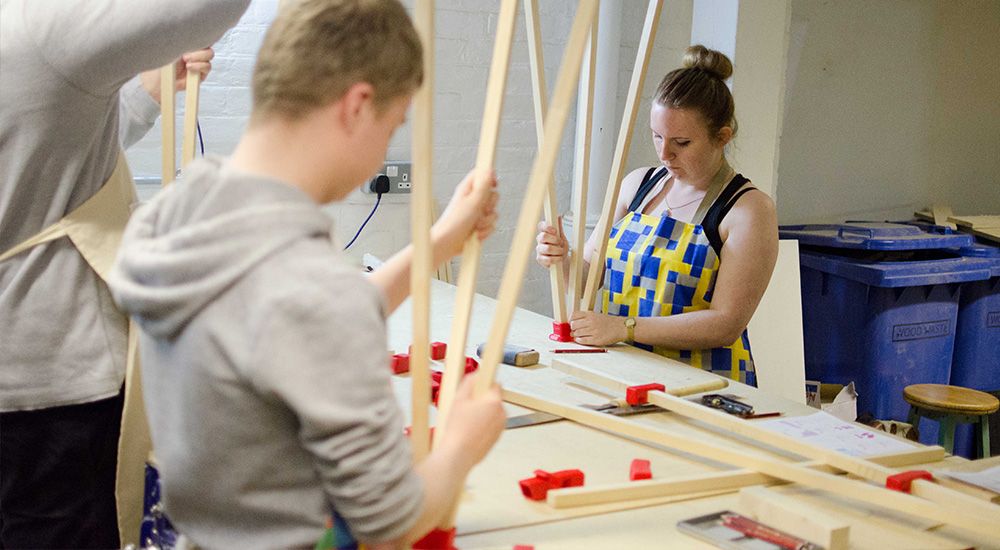 We love the Makerversity lessons as a way of getting young people involved in hands on making and 3D printing. For those that don't know can you tell us the goals of these lessons and why you think they should form an important part of learning in schools.
We created 10 lessons with professional designer makers and teachers to enable young people to learn all the fundamentals of design and making whilst also having fun and developing their problem solving and team work skills. We feel that mainstream education places too much emphasis on academic subjects and doesn't encourage creativity. We want to change that. The creative industries is a thriving sector with many opportunities and we want to enable the young people of today to become the enterprising designers of the future.
You recently carried out a Makerversity DIY tour of schools. Could you tell us more about some of these workshops? Which lessons were taught and how were they received by the kids?
From September 2015 to February 2016, me, Charlotte, Scott and Stuart travelled across London and the surrounding area, with our DIY kit boxes (full of high and low tech equipment, gadgets and resource packs) and got to experience what it was like to be teachers for the day, challenging stuff!
First, we headed to Snaresbrook Primary in east London where a group of year 2 children created some brilliant microscopes made out of webcams, designed their own uniforms and created a 3D cookie cutter using Autodesk 123D, we then headed to Queens Manor Primary in Fulham to work with a year 3 class on creating their own measuring tape and building a greenhouse and workbench for their classroom, next we spent the day over at the Tunmarsh Pupil Referral Unit in Plaistow with a group of year 10's creating the incredible Bare Conductive interactive wall graphics and finally, we ended the tour in Northampton, where we worked with a class of year 3 students at Vernon Terrace Primary, teaching them how to make their own sand timers and design buildings in 3D.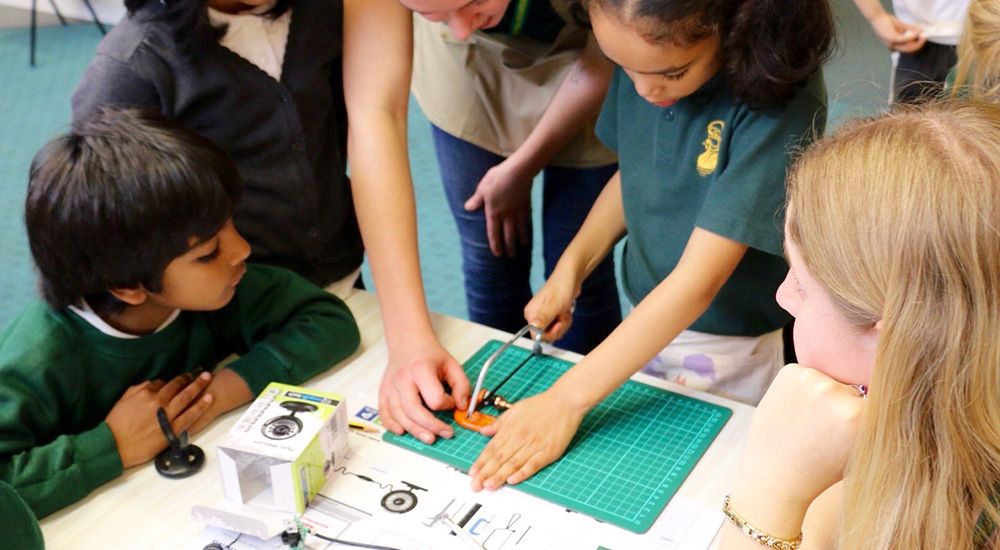 Across the four schools, we had an overwhelmingly positive response from teachers and pupils. All the schools expressed a keen interest in the lesson content and a need for more innovative ways of teaching design and technology skills in their classrooms. "I think that learning by making is one of the best ways to learn, I think that hands-on experience with an actual end point that creates something for them is really beneficial" Tracey Hillier, D&T Co-ordinator, Snaresbrook Primary. The children were engaged in the lesson content and enjoyed the problem solving and working with new tools and technology, especially the Ultimaker 3D printer!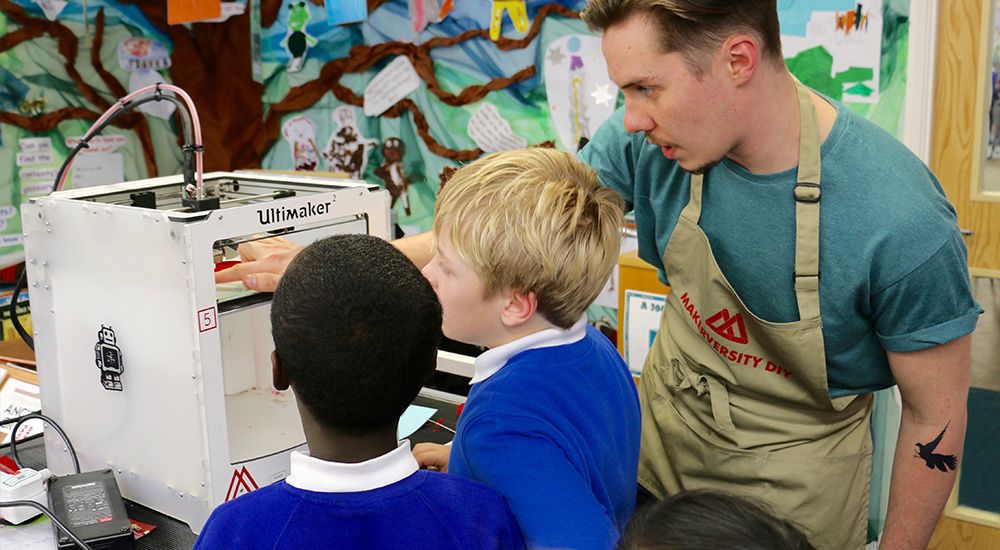 We are seeing more and more integration of 3D design and 3D printing in education, could you sum up why you think these are vital skills for the next generation?
3D design is really useful for young people to be able to create incredible objects and make them look as realistic as possible. The opportunities provided by 3D printers enable rapid prototyping and small batch manufacturing which enables young people to see their designs within a few hours of creating them. This can help to make changes, understand scale, materials, durability etc within a classroom environment.
What are the future plans for Makerversity DIY?
We are really pleased to have our lessons featured as part of the resource offer at PrintLab and are excited about the potential for international collaborations. It was wonderful to see our Sandtimer lesson being used and adapted by students in New Zealand and we look forward to more of that in the future.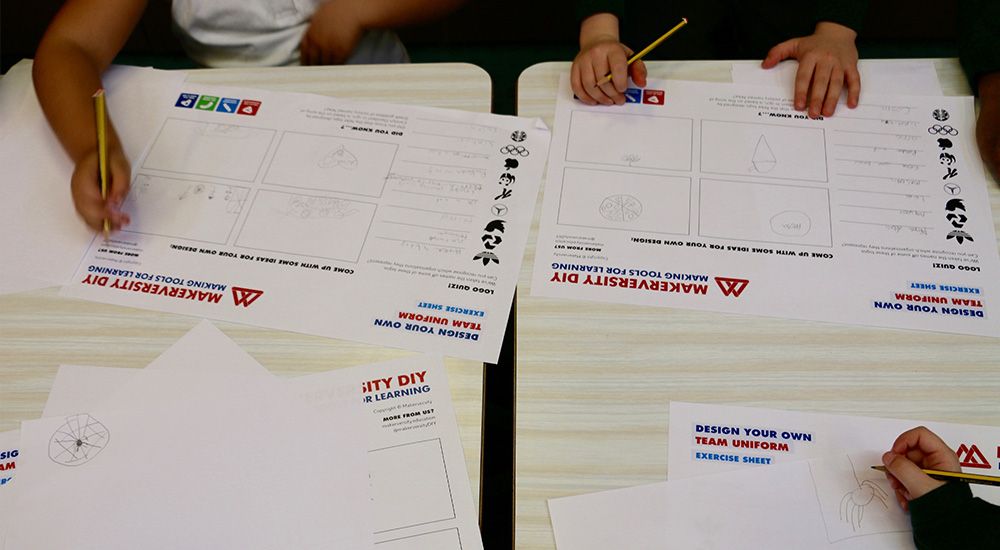 A big thanks to Sarah for her time and we'll be giving further updates on Makerversity DIY's journey over the next few months.