3D Printing in the Classroom | Featuring Haverhill Public Schools
In today's post we are delighted to introduce you to another PrintLab Pioneer - Brian Nagel from Haverhill Public Schools, Massachusetts. Brian runs technology training centers for the school district and last year they added one of the PrintLab Education Bundles to their setup. We caught up with Brian to hear his thoughts on 3D printing in education and how his experience has been so far. Check out the interview below!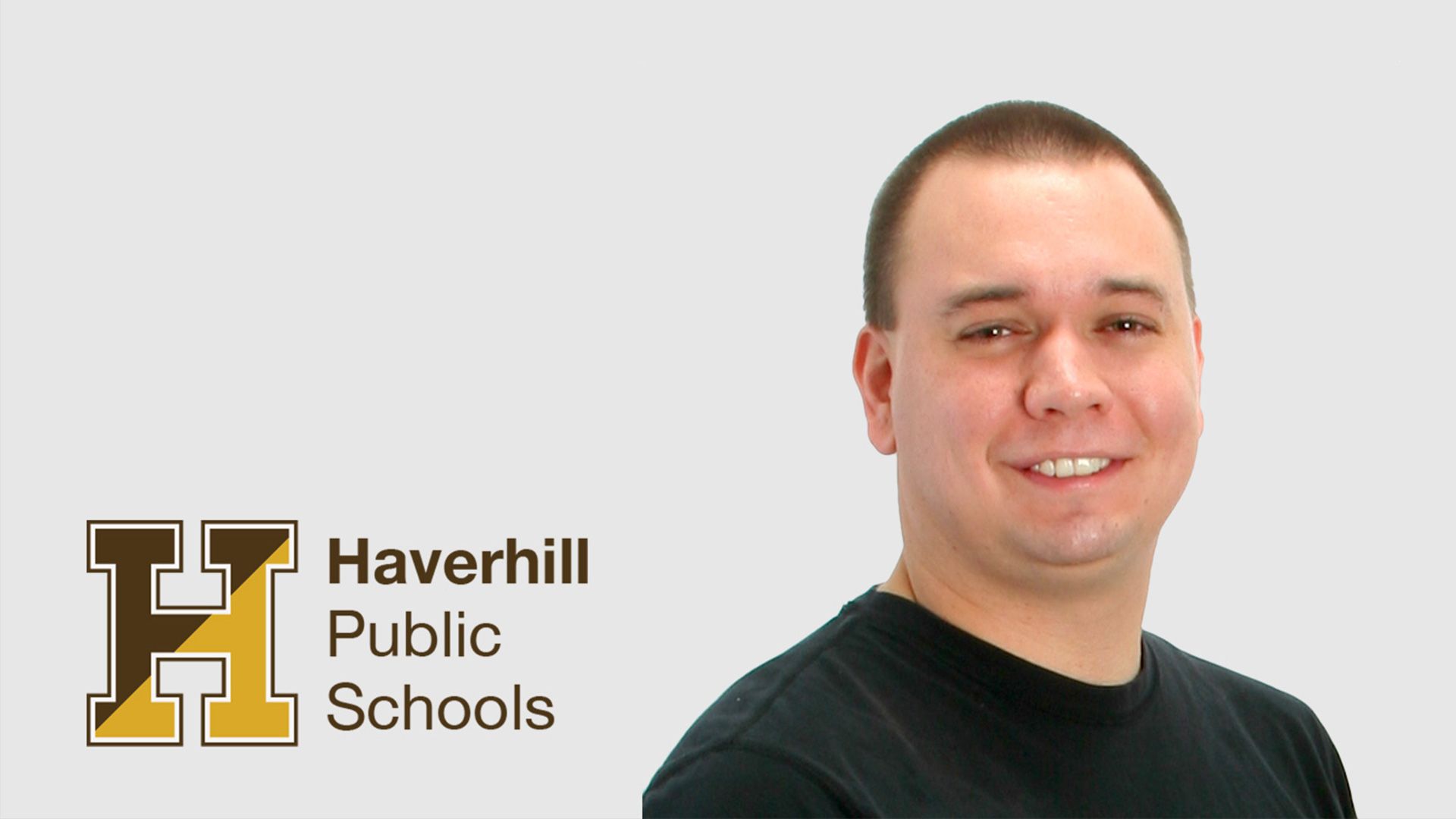 14th May 2018 • Case Studies
Hi Brian, thanks for taking the time to speak with us today! Firstly, could you tell us about yourself and how you got involved with 3D printing?
Happy to! I'm a Technology Facilitator for Haverhill Public Schools (Massachusetts, USA). I run a couple of onsite technology training and resource centers for the district called the "iSchool", where we focus on teacher and staff training on any and all district-provided technology. I came from a teaching background and worked for Apple Inc as a trainer before coming to Haverhill about 6 years ago.
I'm actually new to 3D printing as of about a year ago, personally, as part of my job is to test, analyze, and integrate newer technologies with the various departments and staff. We received a couple of SLA (liquid-based) 3D printers as part of a new K-8 building project and added the PrintLab kit a little later on during the subsequent school year.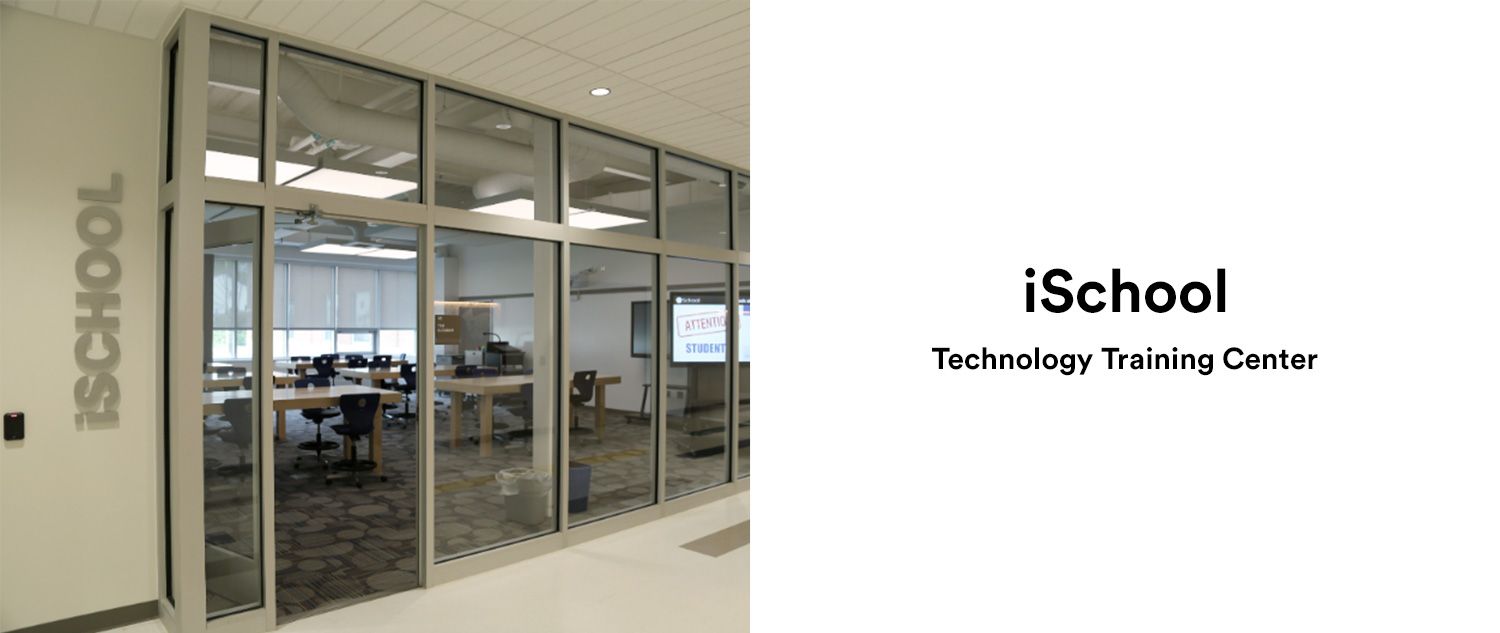 Why do you think it is important for young people in education to learn about 3D printing?
I think 3D printing is one of the best combinations of the physical and digital worlds, as it blends so many necessary skills together from physics and math to design and prototyping. The amount of practical problem-solving that goes into a single 3D print project is incredible, not to mention the inherent rewards of completing a successful, finished, working product.
How is 3D printing being used at iSchool?
We're still in what I would call the infant testing phase, where we're going through the curriculum ourselves as a training staff and sharing individual projects with key teachers interested in incorporating some project-based learning into their lessons. We're effectively generating excitement around the process as it allows for brainstorming with the content teachers on how to best integrate these devices. We're looking to have a contest for a middle school teacher to "win" one of the 3D printers so they can use regularly in their classroom.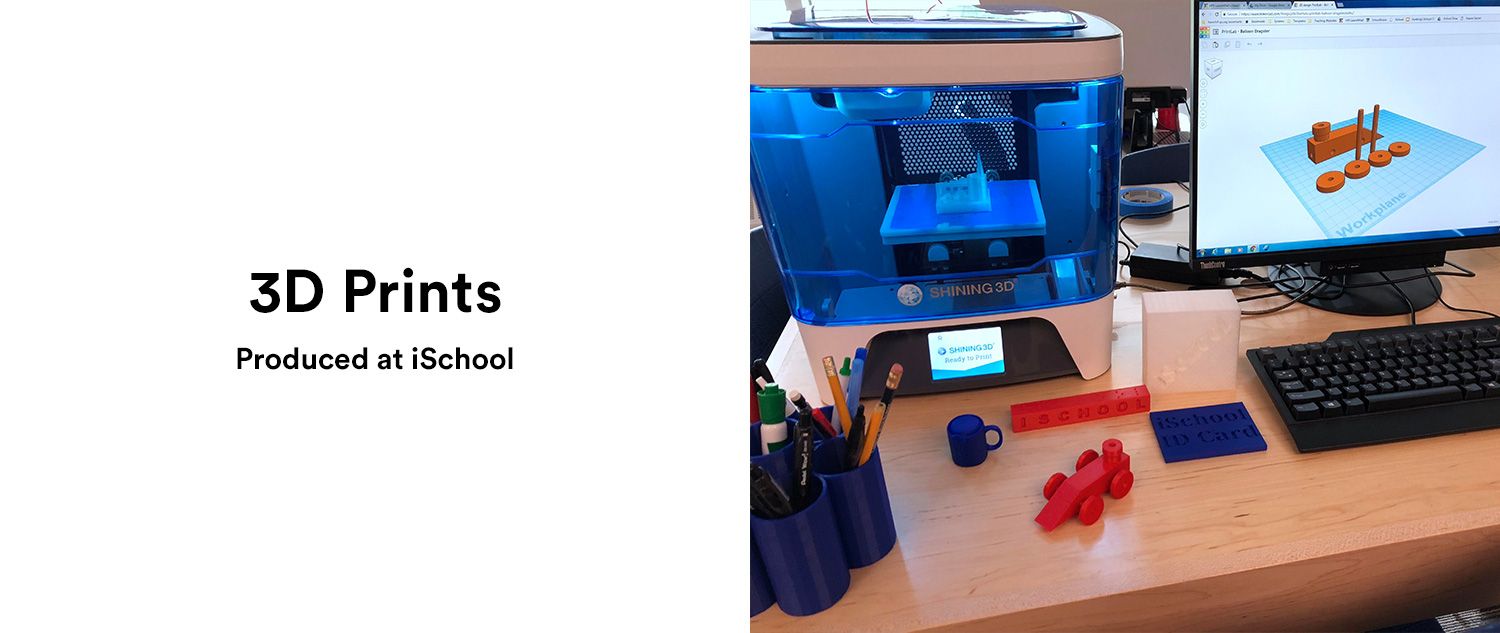 We're delighted that you opted to choose one of the PrintLab Education Bundles as your choice of equipment. What has yours and your students' experience been like with the 3D printers and 3D scanner?
Since I've used other products before, the thing that struck me the most about the PrintLab Education Bundle is how approachable the entire product is – it does not require technical know-how, or many hoops to jump through to get up and running. All you need is a willingness to learn, try, and not be afraid to experiment. Technology should not be scary, and this kit allows one to see the immediate benefits and impact of the 3D printing world.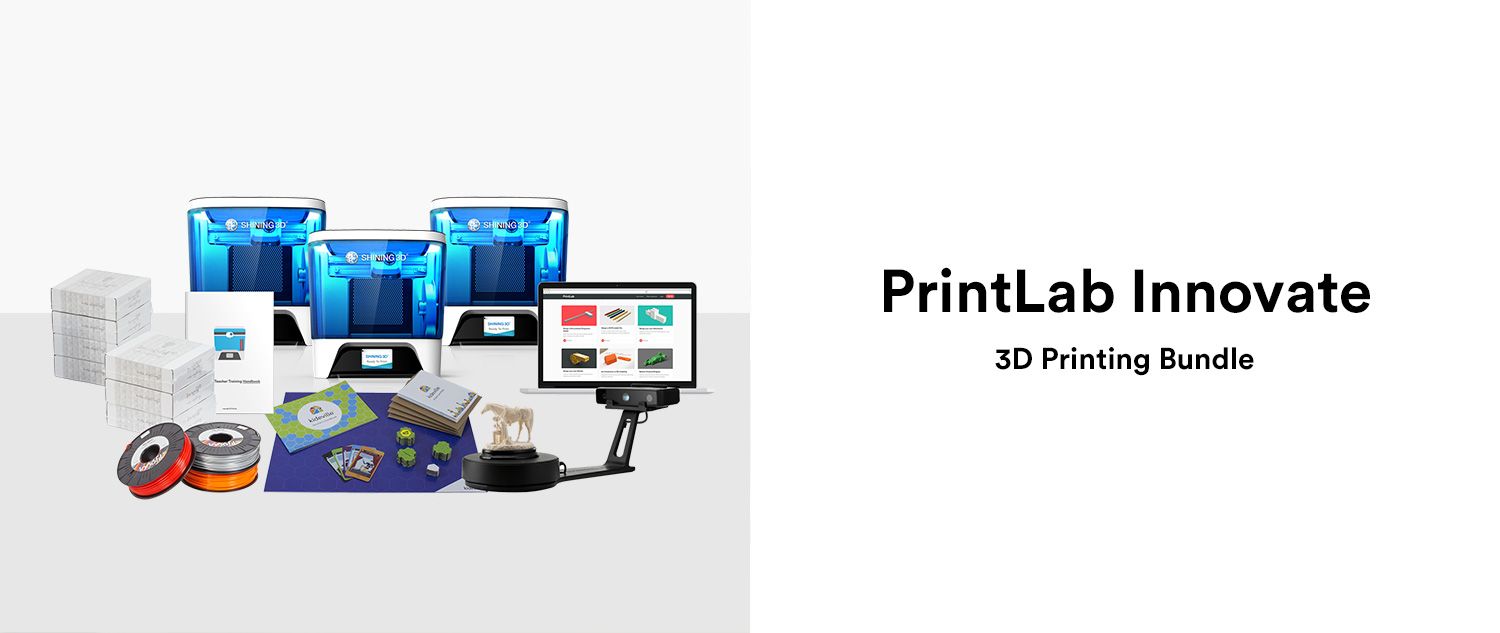 Can you tell us how the PrintLab Classroom curriculum has been used at iSchool?
We're using the curriculum as a way to learn about the process of the design > production process, utilizing the lessons to learn about the tinkercad.com website and its workflows. I like the set up of the curriculum, as it includes everything a teacher needs from digital handouts and presentations to instructional videos and relevant connections to common learning standards.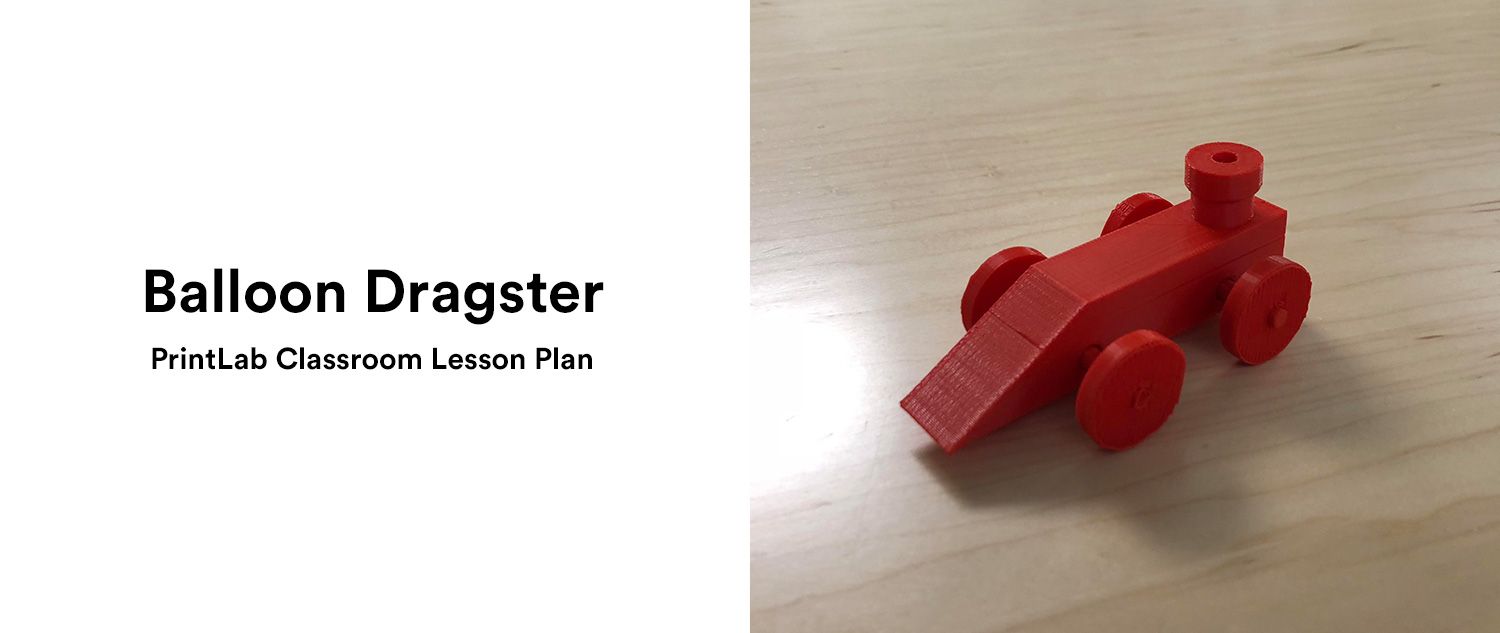 What challenges would you say there are with regards to integrating 3D printing into the classroom?
I think the biggest challenge is perhaps the perspective change to project-based instruction. While project-based (or blended learning) is a fairly common concept in education these days, it's not always put into every day practice, so for someone new to the process of learning through creating, it can seem a bit haphazard at first.
What advice would you give to other teachers looking to introduce 3D printing in their school?
It's not scary! Not to use a canned phrase, but the possibilities are truly endless. We've seen increased collaborative opportunities, with our high school students can print communication pieces for our elementary SPED population; there's been the real-world connection for middle schoolers, who now practically understand the "Z" button on their gaming consoles translates to digital design through building a tower; even money-saving behaviour tools from a 3D-printed working whistle!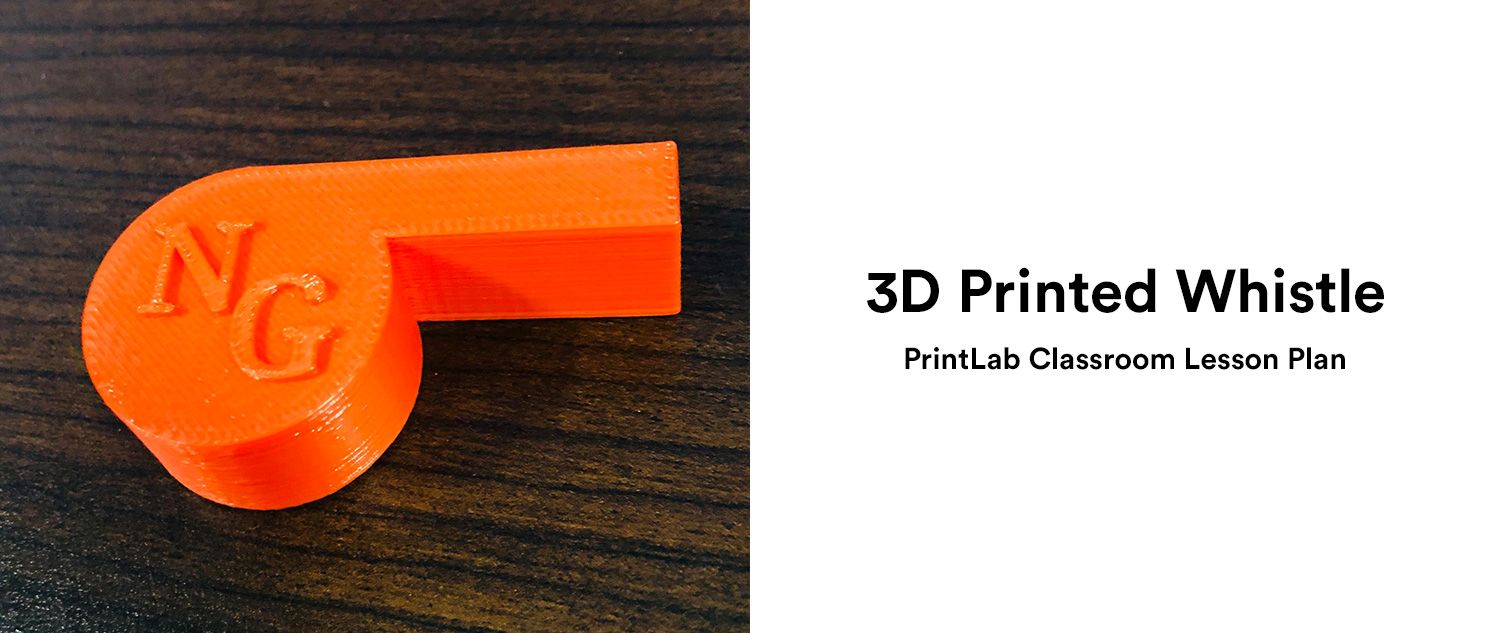 A big thank you to Brian for taking the time to share his story with us! We'll be updating you with more exciting projects from iSchool throughout the year.
If you're looking to learn more about how to integrate 3D printing in the classroom, head over to PrintLab's free 7 day trial!