3D Printing Tactile Models and Tangram Puzzles
Today we caught up with braille transcriber, Mona Luth, in an interview where we discuss 3D printing in education, tactile models for the blind and tangram puzzle lesson plans. Last year, Mona was introduced to PrintLab's Certification Course by our partner, Imagination Technology in Edmonton, Canada.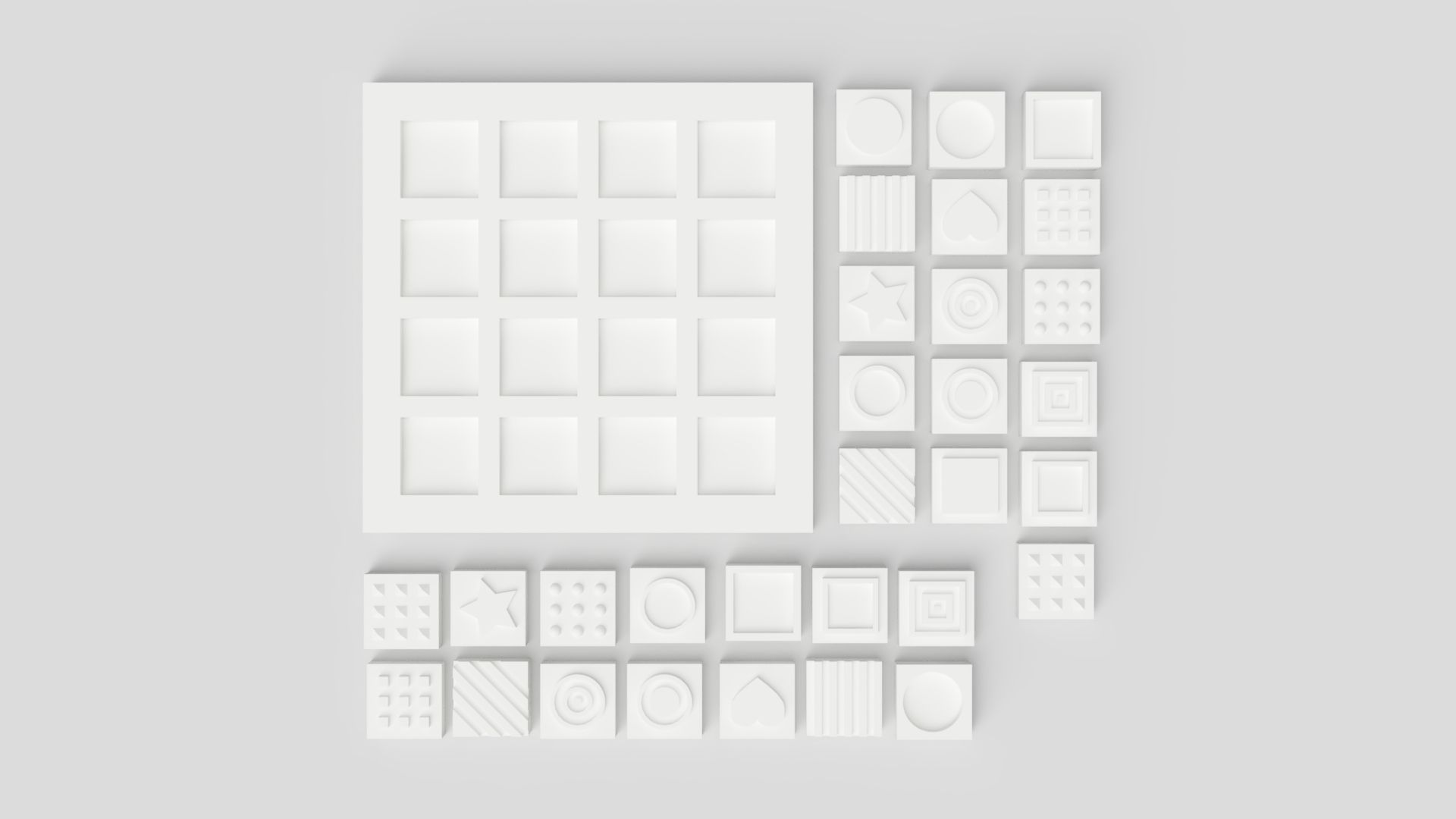 3rd January 2019 • Case Studies
As part of the certification course, Mona was required to create and submit an assistive 3D model and a lesson plan structure. We were so impressed with Mona's submissions that we contacted her to see if she would like to share her background and experiences with our community. Check out the interview below!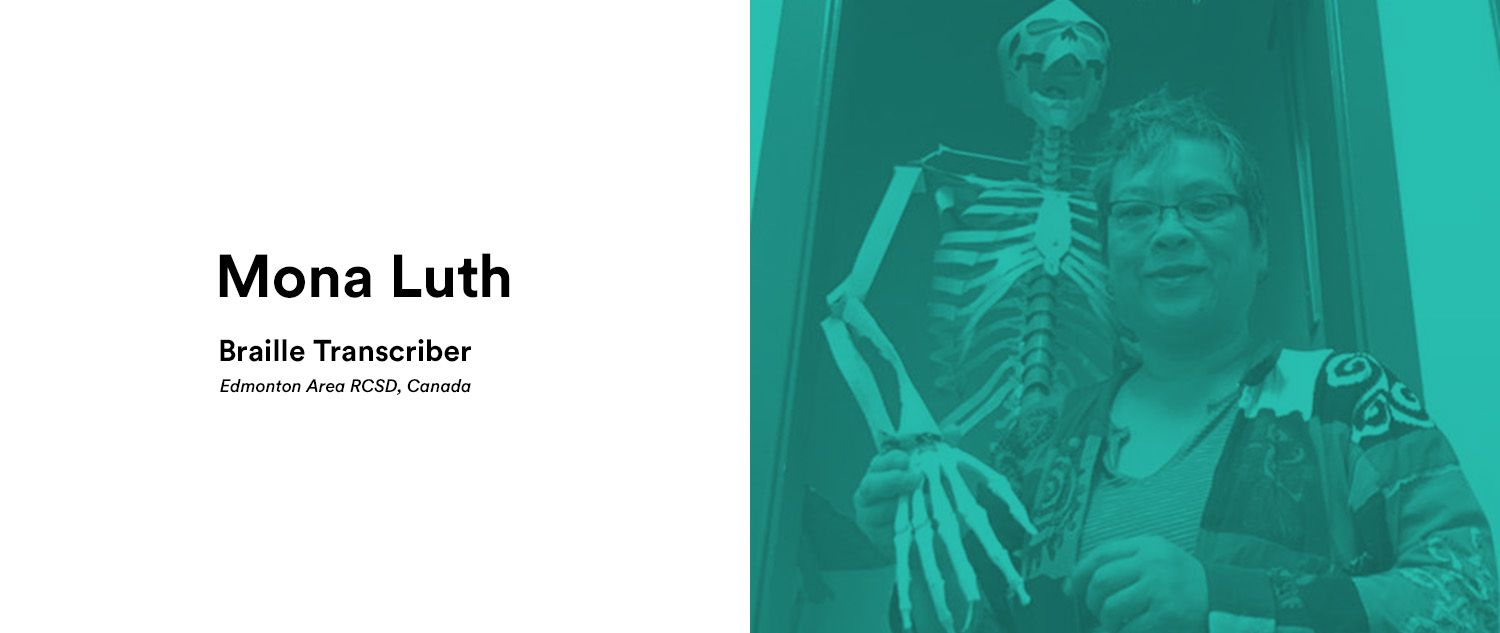 Hi Mona! Thanks for taking the time to speak with us today. Can you firstly tell us a little about yourself and your role as a Braille Transcriber for Edmonton Public and Catholic Schools?
My primary role as a Braille Transcriber for the Edmonton Area RCSD, is to support the Vision Consultants for the region. This may be transcribing teacher generated classroom material and books into braille or tactile graphics. It may be providing tactile books or tactile calendars for students who are not yet reading braille or any other materials that are needed by low vision and blind students.
Braille is the "alphabet" for the blind. It consists of 6 raised dots that blind students can read. Tactile graphics are drawings using raised lines and textures to render graphs, drawings, maps or other pictorial material into "touch" drawings.
How did you get involved with 3D printing and what would you say your experience level is?
The vision team acquired a 3D printer in January 2018 and I got to use it since it was set up in my office. I had no previous experience with 3-D printing. Chris (from Imagination Technology) showed me the basics, how to turn it on, how to load and unload filament, how to download a model design and then told me to the best way to learn how to print was to print. So I printed. Since then, I have logged about 1800 hours on the printer.
In the beginning, I spent a lot of time on thingiverse, pinshape, etc. looking at what other people had designed. I printed models that I thought would be of use and interest to our students. As I printed different designs, I figured out what worked and what didn't work. Since completing the PrintLab program I have learned how to modify existing models and make my own models.
How do you intend to use 3D printing going forward and why do you think it's important for young people to be learning this technology?
3- D printing would seem to be a natural fit for helping blind and low vision students. Imagine trying to use a tactile drawing to "see" a complex geometric shape or the double helix of a DNA molecule. Tactile graphics are raised line drawings but they are limited. 3-D printing can be a tool to help blind and low vision students experience the world because it can provide access to concepts that the blind cannot or would not easily experience. For example, a model of a house can portray concepts of roofs and ceilings to the blind. Think about the story of the blind men experiencing an elephant. While models of houses and DNA molecules are available in other media, 3-D printing can provide material that is specific to a particular individual or class. It can be customized to the needs of the student and the classroom and it can be an affordable alternative to materials made specifically for the blind.
In addition, I think 3-D models can be helpful to other students who have difficulties getting concepts. Some students need to have something more tangible, something in their hands in order to "get it". I think that there are 3-D model applications can help all students in the classroom. I think it is important for students to learn 3-D technology because it is a natural extension of their technological knowledge. They already know so much. The process of conceiving an idea and making a working model is an incredible learning experience and a real world skill.
It was great to see you completing The PrintLab Certification Course recently. Can you tell us about your experience with the course?
PrintLab course was totally worth the time spent. I kind of knew what I was doing but the course made me understand the reason why things would work or not work. It provided me with the skills to modify models and make my own models. Because it was online, I was able to work on it when I had the time and I could review and repeat until I "got it".
The first part of the course assessment involved designing an assistive model. Can you explain what your model was and how it works?
My assistive model is a tactile matching game. It consists of pairs of tiles with raised or embossed shapes and textures. The object of the game is to match the tiles, just like concentration except that instead of images, it uses textures. I included a base with a grid to fit the tiles in so that the position of the tiles is more stable. This is also a game that can help students develop tactile sense so I made a variety of shapes and textures of increasing complexity to challenge students.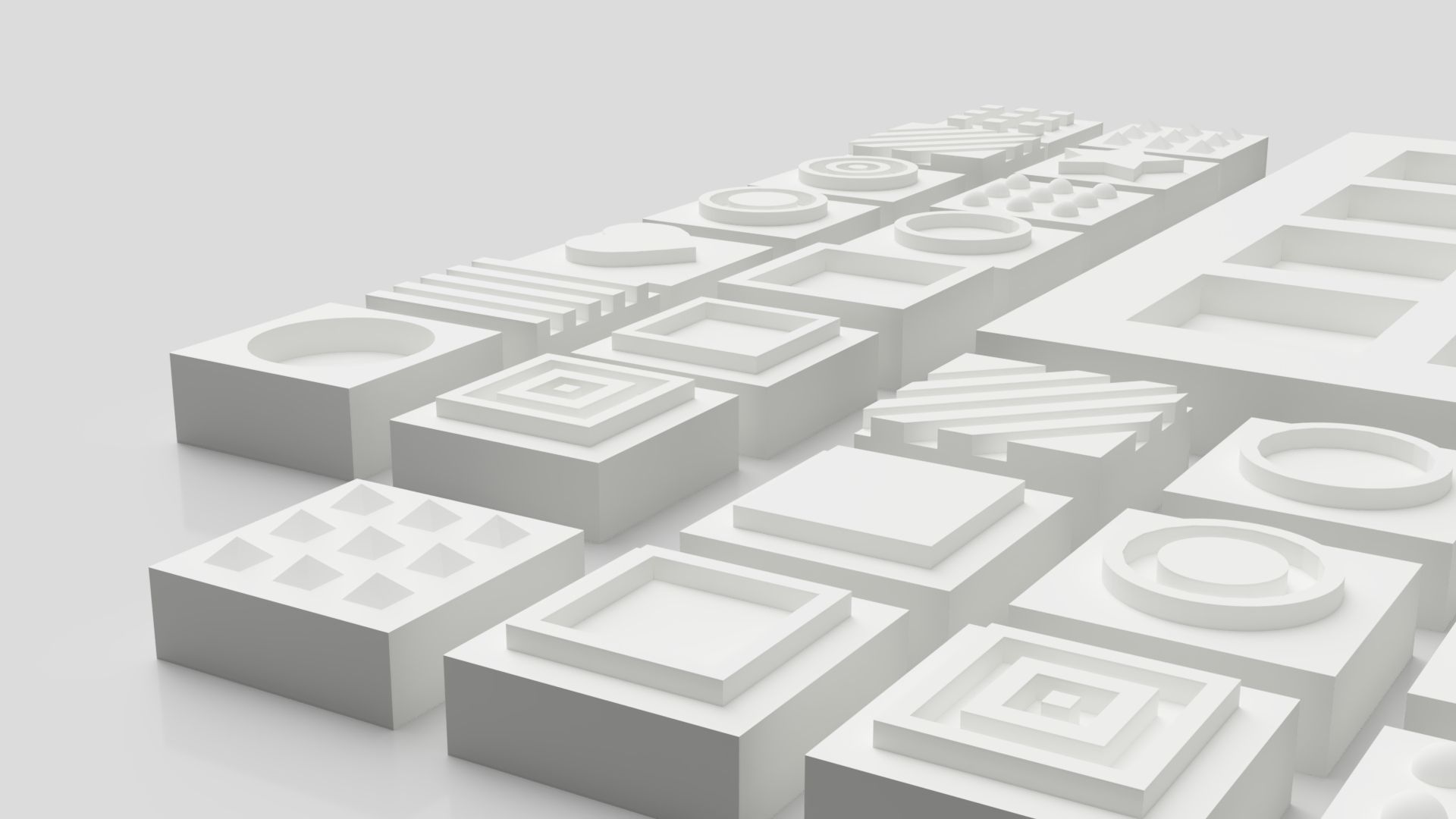 I designed this game in response to a request for games for low vision/blind students. We had 24 snow days last year and there are not many games available for blind students. The beauty of this game is that it is not just for the blind. Sighted students can play with blind students, so I hope it encourages more social interaction.
In the second assessment, you were challenged to create a lesson plan structure of your choice. We were really inspired by your 'Tangram Type Dissection Puzzle' submission. Can you explain how you think your suggested lesson plan would help students in their learning path?
Tangrams is one of my favorite games. It is simple in concept but also complex and challenging. I like the idea of students being able to create a product that is uniquely their own but conforms to a standard format. This project allows for creativity but also teaches the concept of reading, understanding and adhering to specific standards. Students also learn the concept of tolerances in the design process. It also requires the use of a variety of tools in tinkercad, i.e. making holes, aligning, using different shapes, grouping and ungrouping.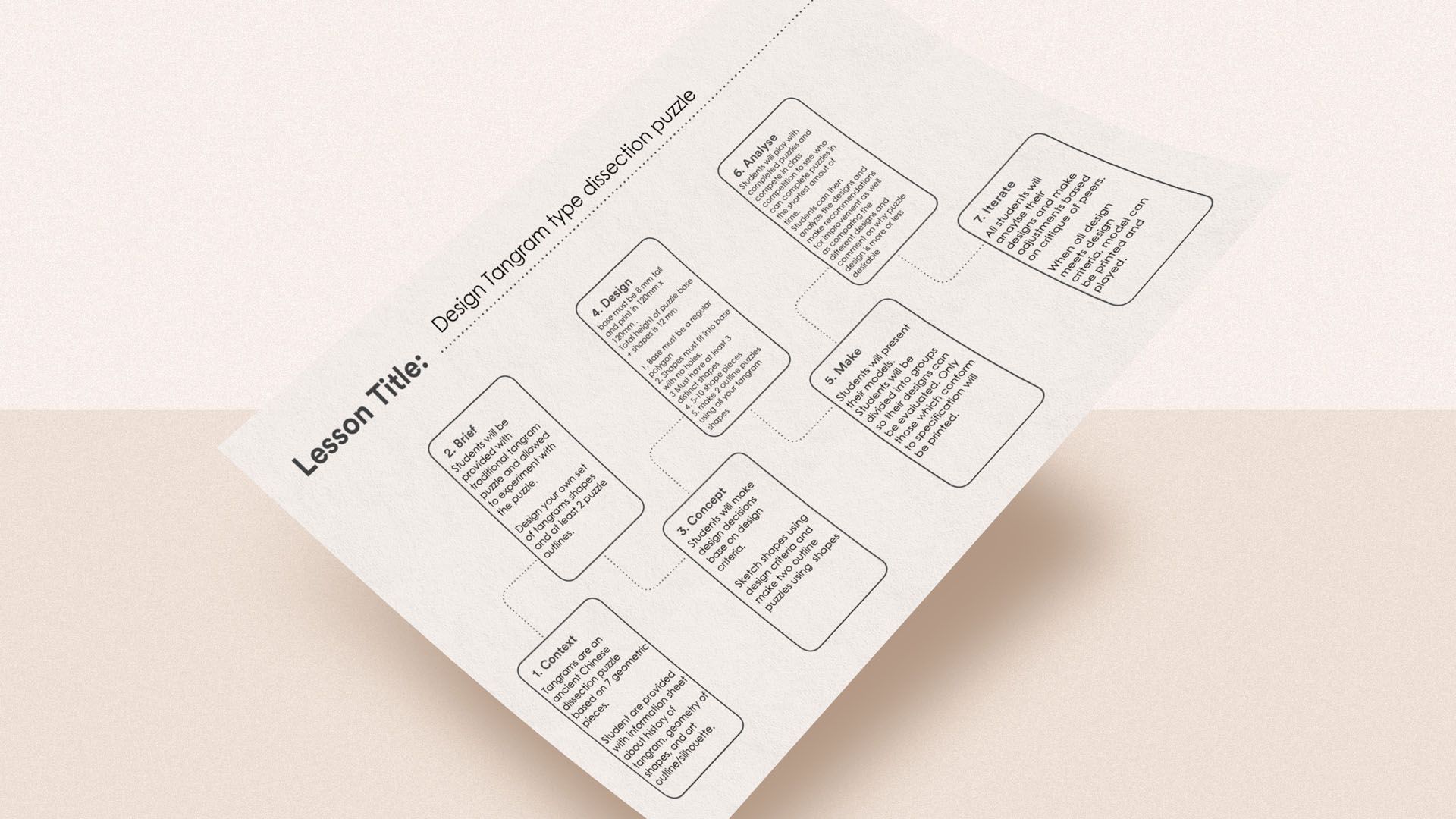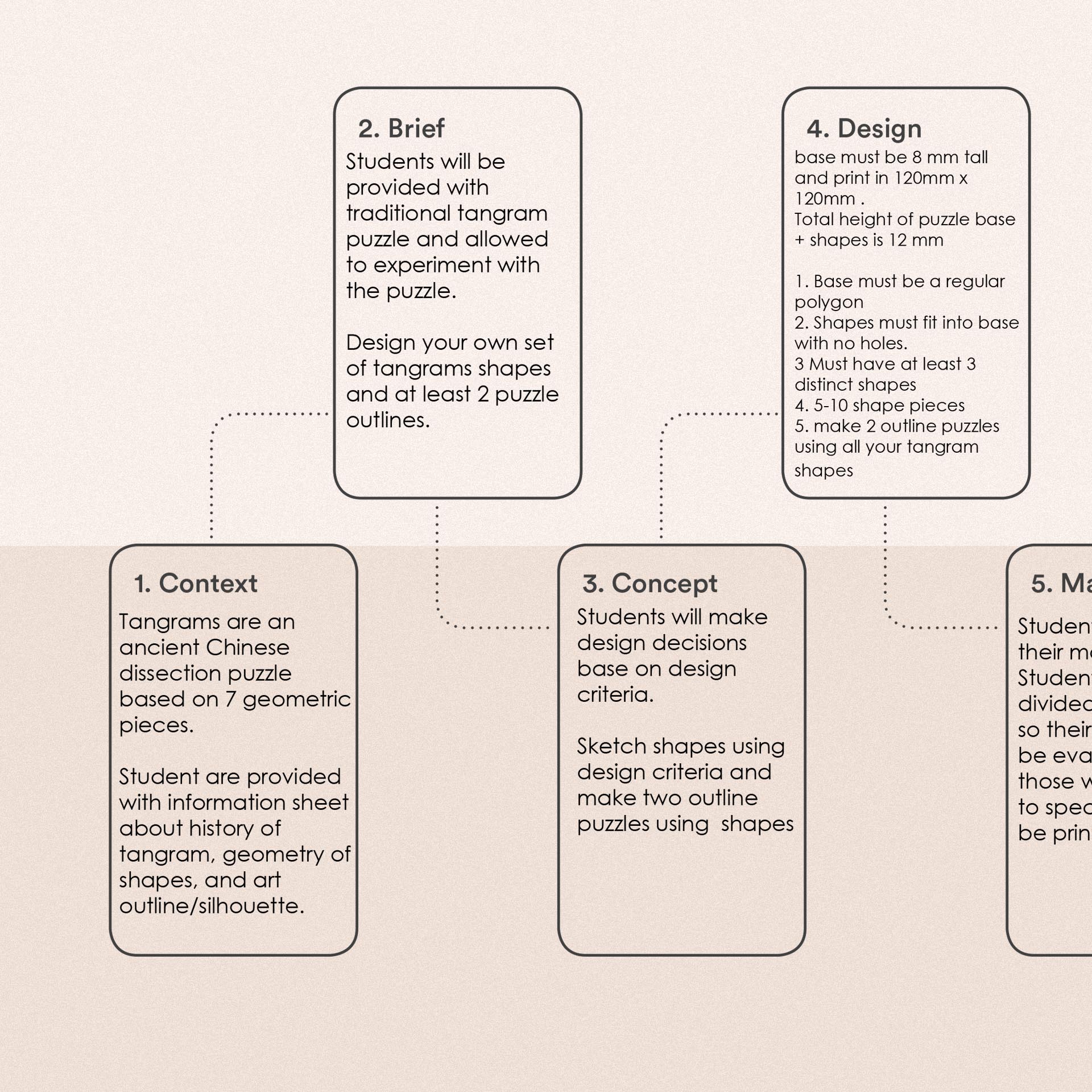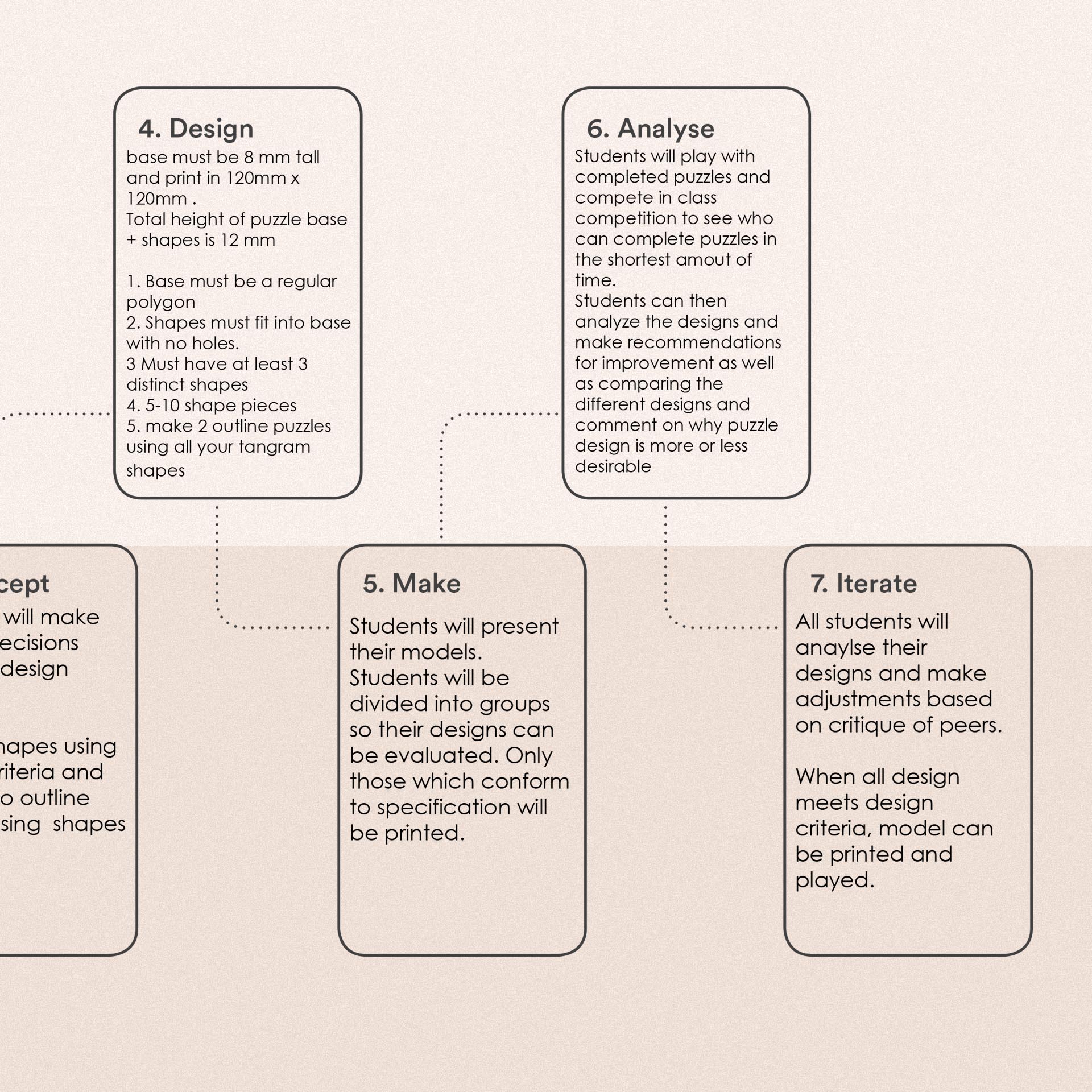 By using peer evaluation, it reinforces the need to understand the specifications as well knowing how to use measuring tools, and giving constructive criticism. And in the end, they have a game to play that can be extended by making more puzzles.
___
We hope you enjoyed reading about Mona's opinions and experiences and a big thank you to her for this inspiring interview. If you'd like to learn more about PrintLab's 3D printing curriculum, check out our free trial here!