3D Printing Whistles at FabLab Manorhamilton
In a recent initiative, we supported FabLab Manorhamilton in a series of 3D printing workshops for kids aged 9-12. We sat down with Stuart Lawn, Co-Founder of the FabLab, to discuss their experience together with the importance of teaching 3D printing skills to young people. Check out the interview below!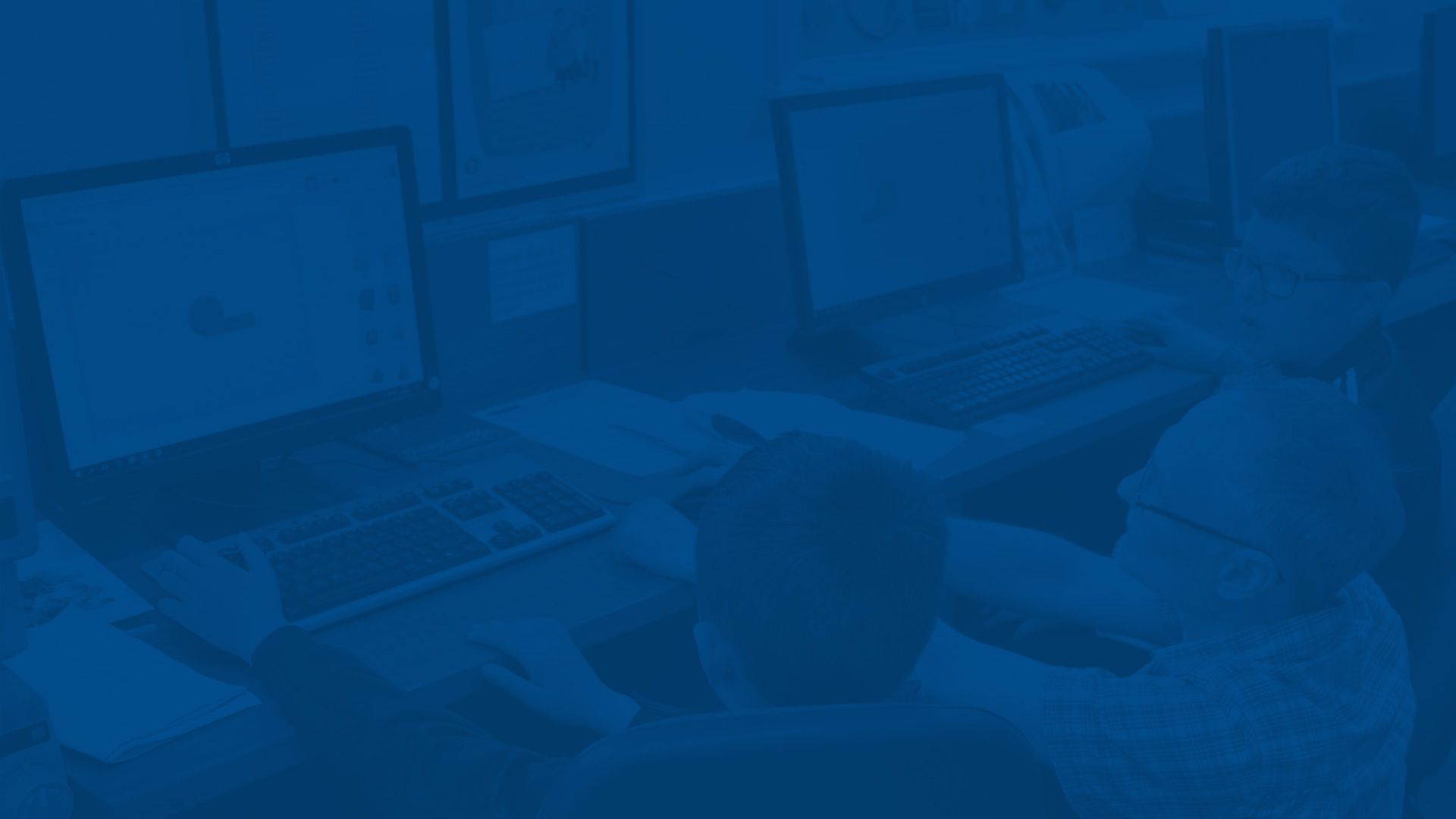 20th August 2018 • Case Studies
Hi Stuart, thanks for taking the time to chat to us today! Can you begin by telling us a little about yourself and FabLab Manorhamilton?
FabLab Manorhamilton started in 2015 with myself and two collaborators Leo Scarff and Ali Farrell. Manorhamilton is a small town in the west of Ireland and we were originally based in a new enterprise centre there with our DigiFab equipment. It is a very vibrant community and there are lots of artists and designers living in the area. We each have our own set of skills that we brought to the project, Leo is a furniture and product designer, Ali is a CAD specialist and industrial engineer and my background is in broadcast and audio engineering. We all shared a passion for making things and a desire to share that passion with the wider community. We all have a great interest in the limitless possibilities that Digital Fabrication in all forms can bring. We realised after a couple of years that people want to be trained in digital design and so we developed our own certified Design Skills course and have been focusing on training since 2017.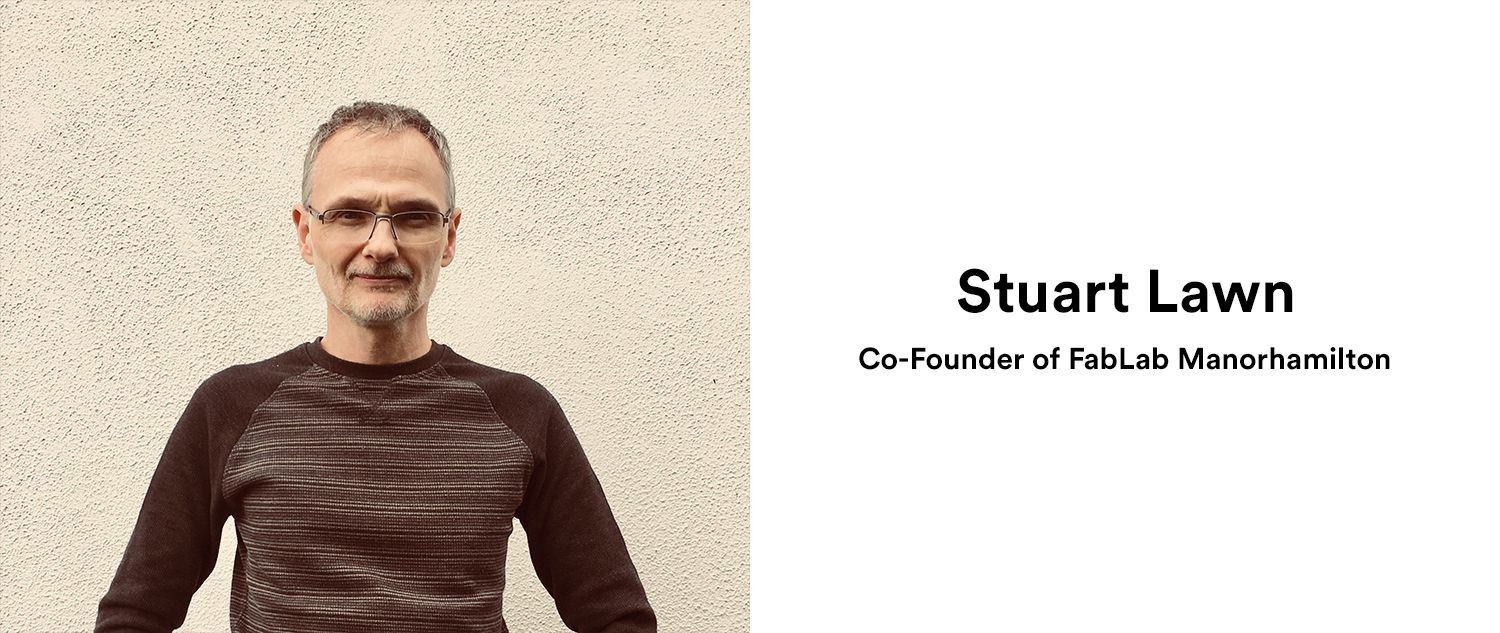 Where does 3D printing fit in to the FabLab and why do you think it's important to be training young people on 3D design and 3D printing?
Whenever you mention Digital Fabrication or Digital Design people's first thought is of 3D Printing and with the price of printers getting cheaper and cheaper every year it is becoming easier for anyone to get started. The big challenge though is to get them beyond just downloading models of Yoda from Thingiverse and get them to dip their toes into designing their own products and models. This is where training from a young age will definitely make the difference and is where we see the potential for FabLabs to make a real impact in society. With software like TinkerCad it is easy for children as young as 5 or 6 to grasp the concepts of designing in a 3D environment and the thrill they get from seeing something translate from a picture on a screen to an actual object they can hold in their hands is awesome.
It was a pleasure to support your recent initiative where you used our 'Design your own Whistle' lesson. Can you tell us about the initiative?
We were approached by our local library in Sligo to help them promote their new 3D Printing service. Like a lot of libraries they are trying to expand the range of services they offer to the public and view digital literacy as important as written literacy for the coming generations. The problem was that although they had been trained on using the 3D printer they didn't have any experience on training other people to design things to use it. As it was school holiday time we decided that running a mini summer camp for kids aged 9-12 would be a great way to introduce it to the parents and children using the library.
We were trying to think of a fun project that could span a few sessions and in keeping with 3D printing being a disruptive technology, we wanted to do something that would be considered a bit rebellious in a library setting. We thought that making noise in a library is always the No1 taboo, so designing loud whistles seemed like a great idea! It was then that we stumbled on the PrintLab lesson and thought it was perfect!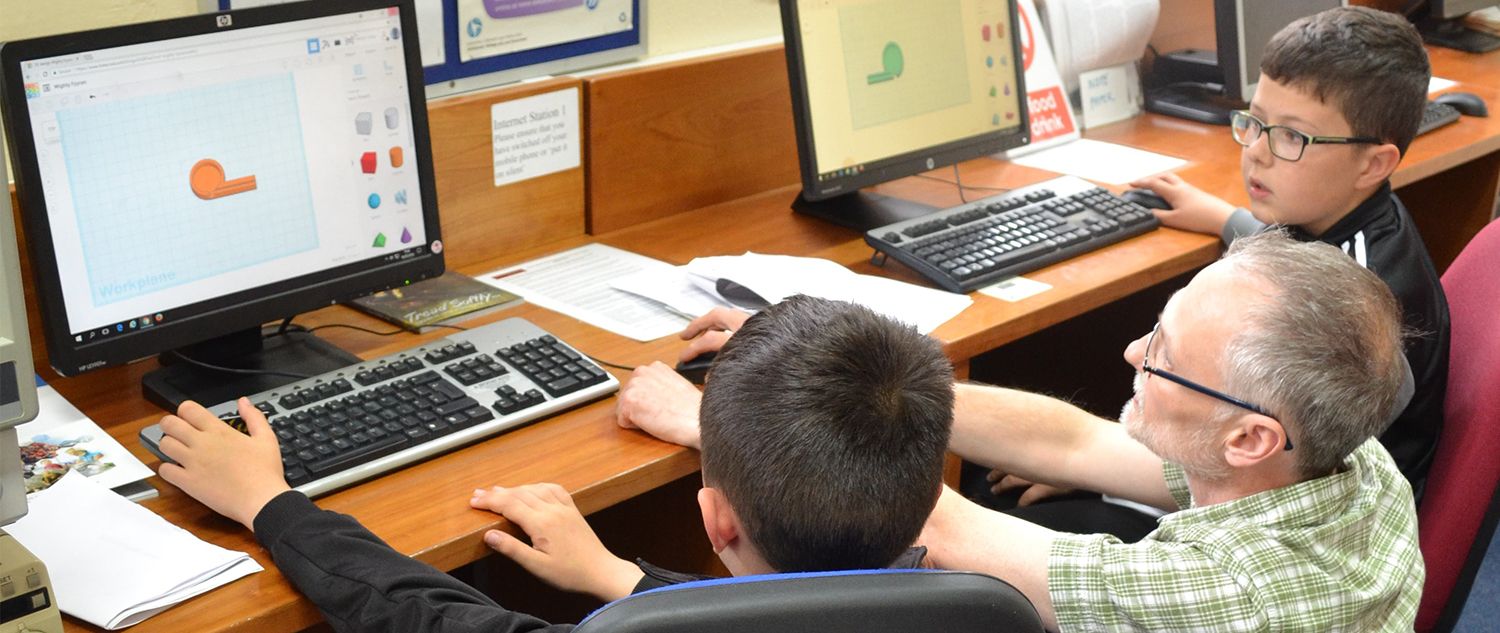 How did PrintLab curriculum help you to deliver the training and what was the experience like for the students?
As we didn't have much prep time due to people being away on summer holidays etc, using the PrintLab curriculum for the training was brilliant as it gave us a structure and a script to follow. We were able to use the presentations and handouts to give the kids a clear guide to follow and they knew what to expect along the way. Our only issue was that we couldn't get the videos to play on the library network due to security settings and so we had to breakdown the step by step tutorial ourselves within TinkerCad. This in itself was actually a good thing as it meant we could easily go back and forth on the stages to let the kids double check their work and catch up if they needed.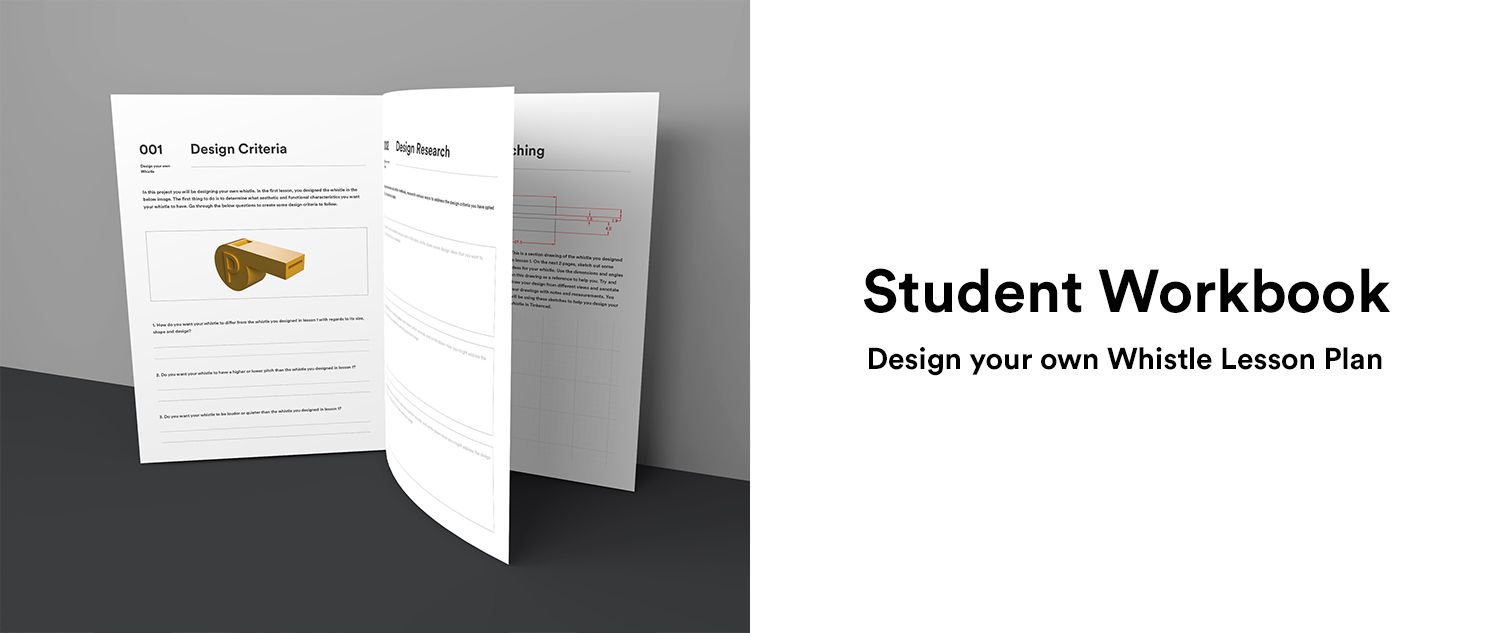 None of the kids had used TinkerCad in the past or had done any 3D design (beyond playing Minecraft!) and by the end of the 3 sessions they were all creating their own models and were very confident in using the software and understood the principles of FDM 3D printing.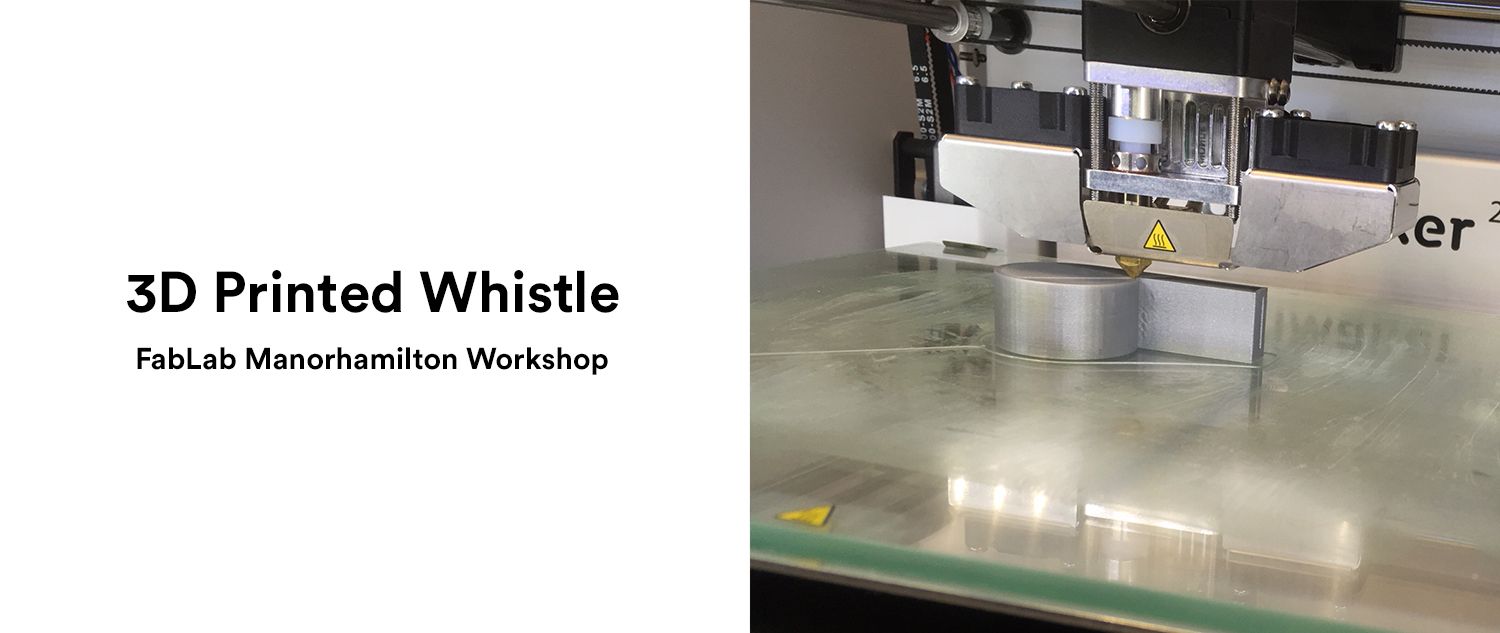 What would you say the key challenges are of 3D printing in education?
There are many challenges that are holding back the use of 3D printing in education, not just in Ireland where we are but all over. Firstly, you have to separate out the 3D design element from the technical skill of successful FDM printing. These are two different disciplines but are interconnected and teachers need to have both skills to make 3D printing in the classroom a success. On the 3D design side of things, with software like TinkerCad and Autodesk Fusion 360, the barrier to entry has gotten lower and the ability to get meaningful results quicker has made it easier to learn the principles and be able to teach it to children.
With FDM 3D printers becoming easier to use with more automated features like, auto levelling and filament monitoring etc, the ability to create good models with little technical knowledge is getting easier too. However, it's when things go wrong that the teachers need to have the background in what is going on with the process to be able to fix settings and designs and this is where the biggest challenge lies in my opinion. But as we know every challenge is an opportunity and this is where good training comes in.
What does the future hold for FabLab Manorhamilton with regards to 3D printing?
We are always looking at new ways to introduce 3D printing and digital fabrication in general into the public arena and into the community around us. There is a steady growth in the maker movement in Ireland with new Fab Labs and Makerspaces opening up across Ireland every month it seems. We are part of a cross border, Ireland wide initiative called Fab Foundation Ireland which has been set up to further the use of digital fabrication as a tool for change in society. It is also there to act as an advisory body for anyone who wants to use technology like 3D printing in their classroom or if they want to start their own Makerspace. We hope to see a 3D printer in every school and library in Ireland and are lobbying the government and local authorities to make this a reality.
—
A big thank you to Stuart and the FabLab Manorhamilton team for their time! It is great to see the range of global initiatives to support 3D printing in education and we will continue to do our best to help prepare students for their future careers. If you'd like to learn more about PrintLab Classroom curriculum in a free 7 day trial, click here and we'll finish up with a short video overview of the 'Design your own Whistle' lesson plan!