Densters: Den Building Toy Monsters created through 3D Printing
In today's post we caught up with our friend and partner Dejan, where he told us about their exciting kickstarter - The Densters! Check out the interview below: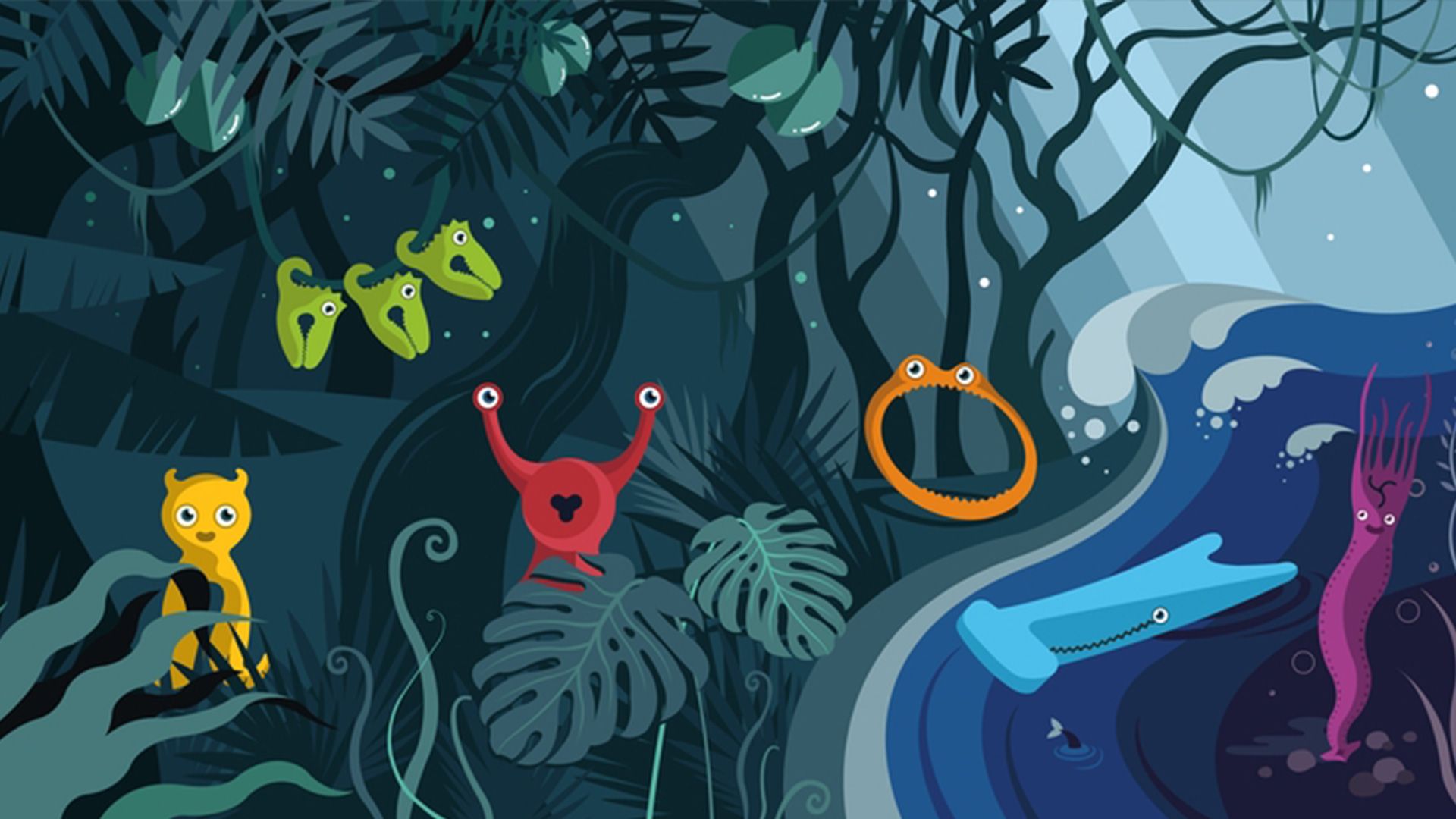 28th November 2016 • News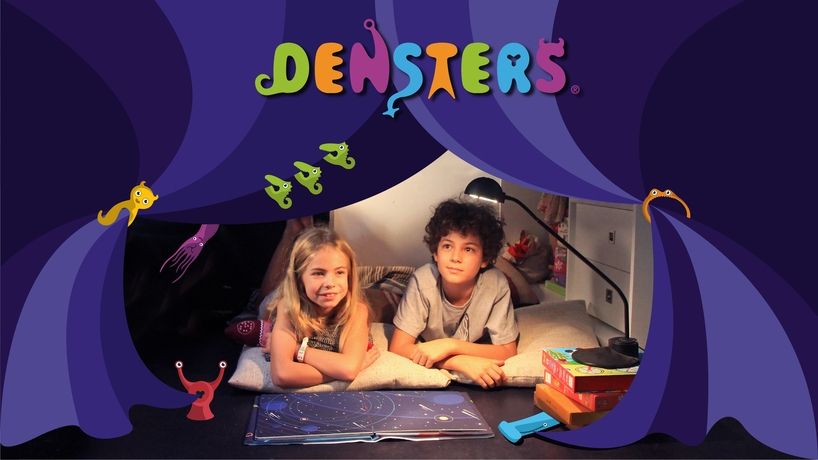 Hi Dejan, Many of our users will be familiar with the Kideville project that you created, for anyone who isn't familiar can you briefly explain what Kideville is?
Kideville is a unique educational board game designed around the use of 3D printing. The game is based on a city design brief, where a group of children creates an entire town and each individual student makes their own building. They go through an entire design process of research, ideation, sketching, 3D CAD and 3D Printing, therefore all of their ideas become reality through the use of 3D technology.
You recently started a new Kickstarter initiative that is centred around getting kids to be creative and also incorporates 3D printing, can you tell our users more about it?
Our latest product – Densters is a creative toy, which encourages children to reconnect with their surrounding and imagination! Densters are a set of eight multi-functional toy monsters that bite, clip, grab and tie onto blankets and sheets and help children build dens, forts or whatever cosy hideaways they want to make. We used 3D CAD (Autodesk Fusion) and 3D Printing (Ultimaker) with flexible filament to design and prototype the entire Densters family, which is now ready to be mass manufactured in silicone rubber.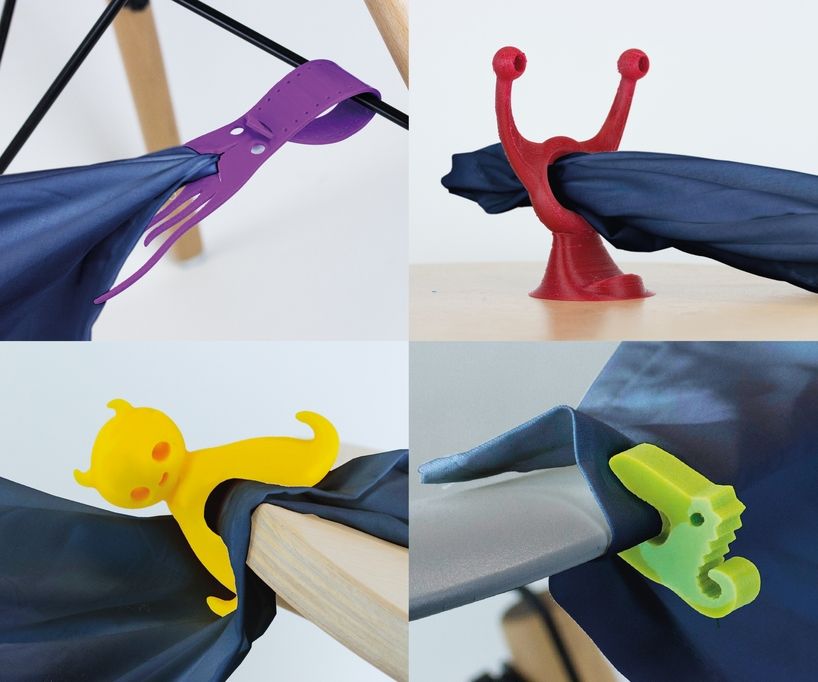 All of your projects have involved 3D printing, why do you think 3D printing has such a huge part to play in teaching young people and inspiring the next generation?
3D Printing is so powerful because it is a bridge between digital and physical worlds, which means that you can quickly turn ideas into reality. Whether it is a design made by children (like Kideville) or a toy designed for children (like Densters), 3D Printing allows us to realise concepts and bring them to life.
What were the main goals you wanted to achieve when you set about designing Densters?
We've realised that children spend too much time in front of screens (8hr/day!) and wanted to do something about it. We have designed the Densters with a mission to solve the problem of kids spending too much time in the digital world and reconnect them with their physical surroundings and imagination by encouraging creative play!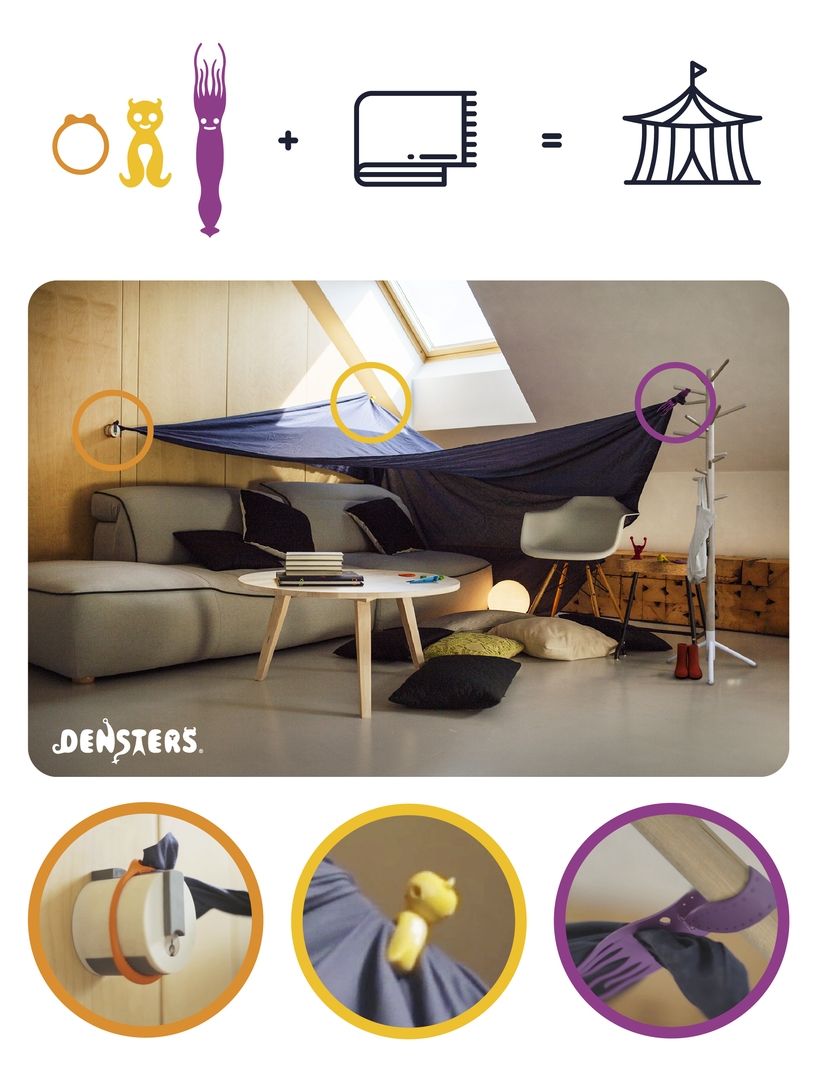 We love the individual characters you have created, all of which are 3D printed. Do you believe personalisation and gamification are 2 key aspects in getting young people excited about learning and being more creative?
We turned everyday objects like a doorstopper or cable holder into little monsters, to create a connection with children. The illustrated characters were created with a goal to promote diversity and emphasise identity development. The 'animation' of such simple objects aims to empower a bond between the children and the toys, where children could make identifications with assumed Densters' personalities such as: nerdy, introvert, mischievous, energetic, shy and cheeky.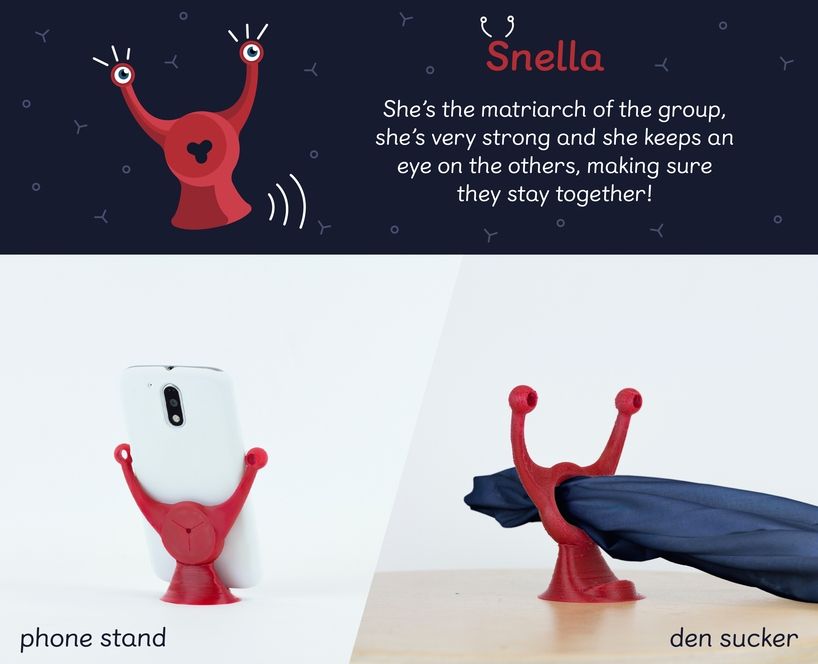 Finally, what advice do you have for teachers who are looking to teach kids how to think creatively?
Never underestimate a child's creative potential, thinking that "talent" is something you're born with. Talent is just 5% of the success, the rest is opportunity and practice. This is why as parents and educators we have to give our children an opportunity to try, make something and unleash their creativity. Constructive feedback is also crucial in teaching them that failure is part of the learning process and just a step closer to success.
A big thank you to Dejan for his time in sharing his project with us. We are very happy to announce that the kickstarter has been successfully backed and you now only have 3 days left to get your hands on the Densters! Here is the kickstarter link: http://kck.st/2gb2OtV