PrintLab & Autodesk Launch Assistive Technology Design Challenge for Schools
**Press Release** 3D printing curriculum developer PrintLab (UK) have today announced a partnership with Autodesk to launch make:able - a free 3D printing and assistive technology design challenge for schools. The brief for this year's make:able challenge is to use Autodesk software (Tinkercad or Fusion 360) in conjunction with 3D printing to 'Design and make a product or prototype that improves the day-to-day life of someone who struggles with mobility in their hands'.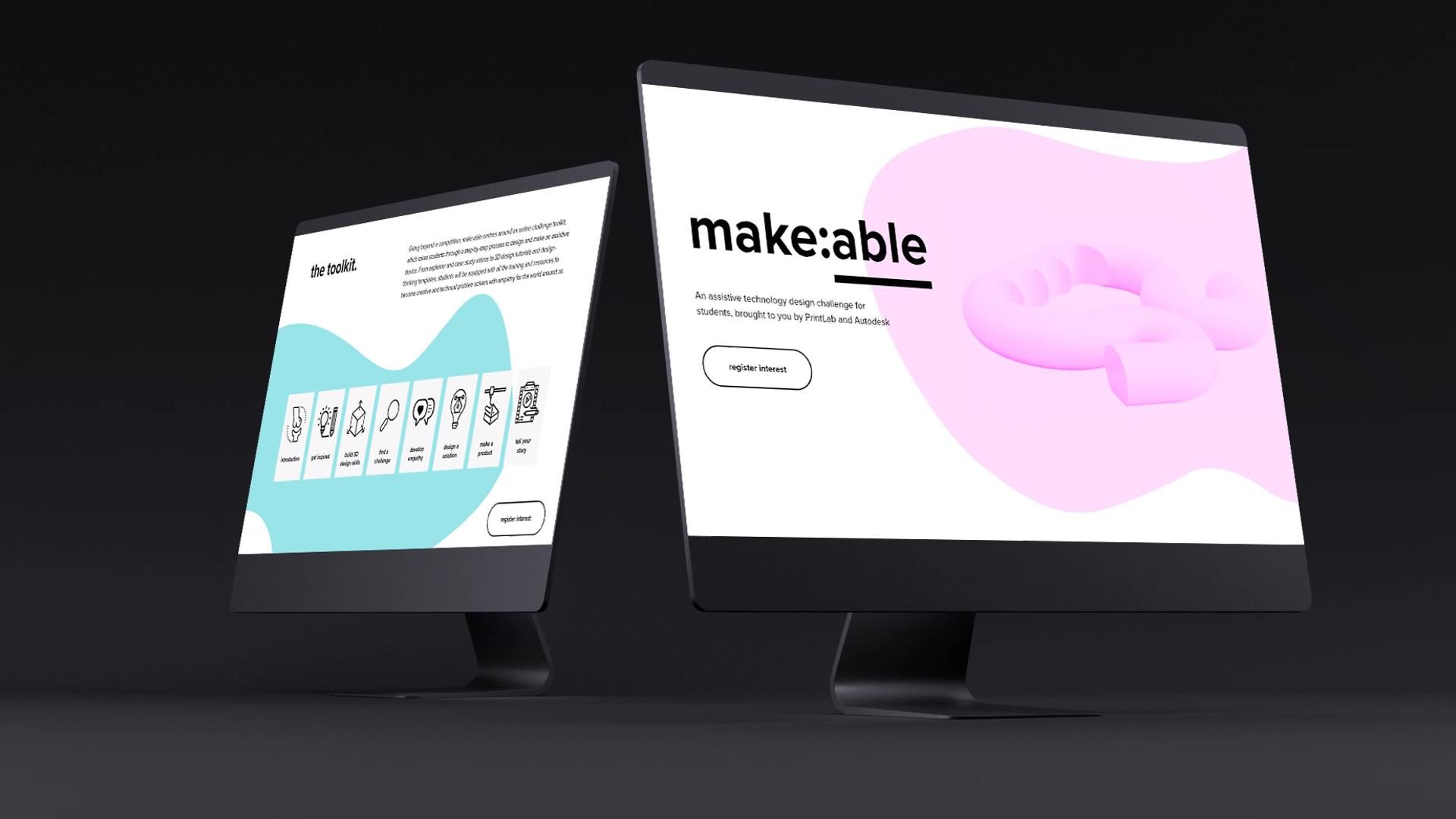 11th August 2020 • Make:able
Going beyond a competition, make:able centres around an online challenge toolkit for students, together with a teacher's guide and lesson plans for educators. During their make:able journey, students will work in teams and use the online toolkit to:
Learn about disabilities, assistive technology and 3D printing from industry experts
Gain creative inspiration from stories and example solutions
Build technical 3D design skills in free Autodesk software
Find a meaningful challenge in their local community or online
Use human-centred worksheets and activities to develop empathy for their end user
Use design-thinking methods to identify opportunities and generate ideas
Make, test and refine a 3D printed product through an iterative process
Tell their story in a portfolio of work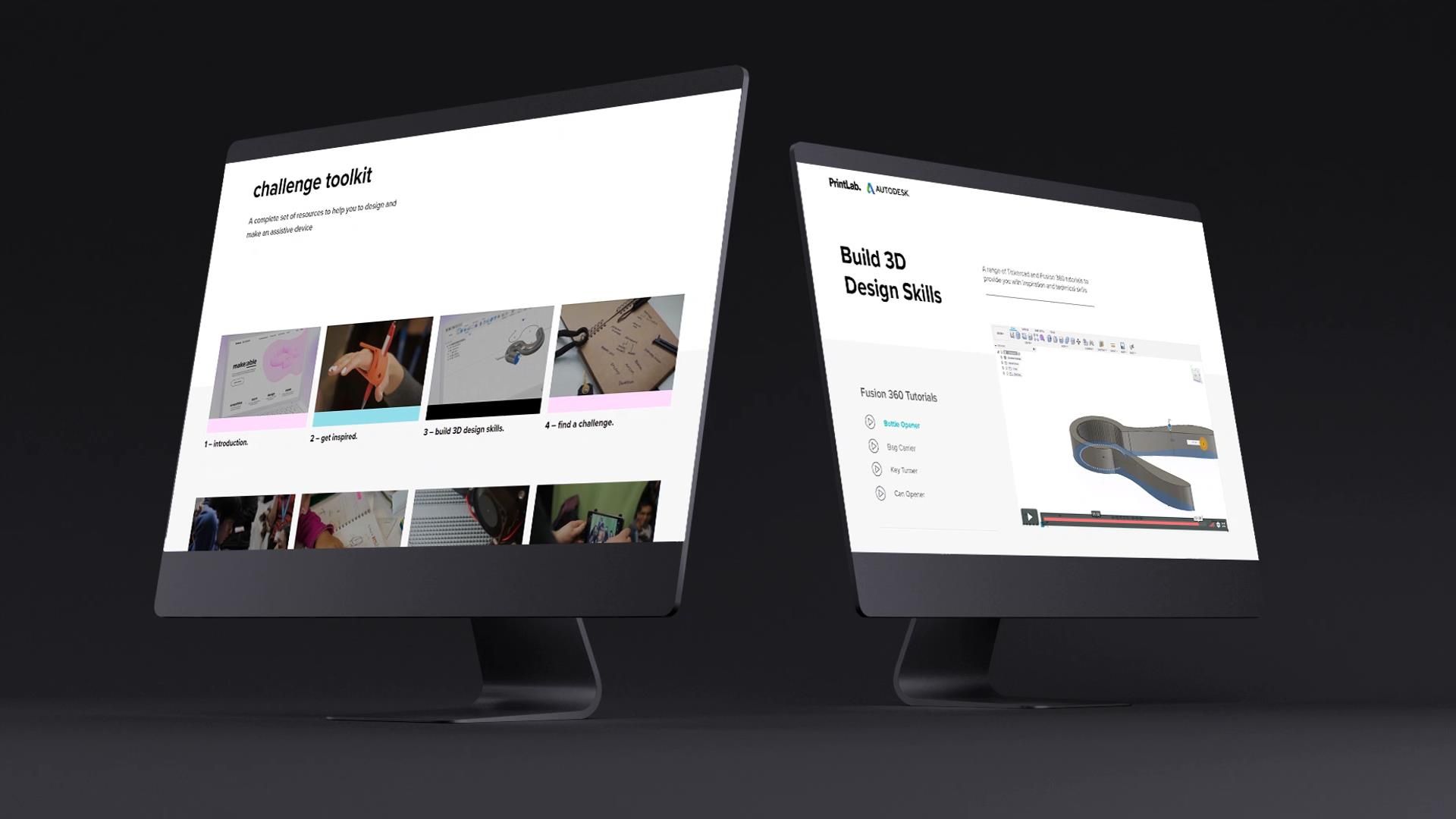 Jason Yeung, Co-Founder of PrintLab spoke about the challenge by saying,
"Having supported hundreds of schools with 3D printing curriculum, we have witnessed firsthand some amazing student talent across the globe. It is our belief that this talent should expand outside of the classroom and be put to use on real-world challenges that have a positive impact on society. Make:able offers a complete framework for schools to achieve this and we're very excited to showcase how students can be at the forefront of digital and additive manufacturing".
Steven Parkinson, Education Manager at Autodesk added,
"Autodesk is committed to education. Today's challenges will be solved by tomorrow's designers. That's why Autodesk gives students, educators, and educational institutions free access to our design software, creativity tools, and learning resources. By participating in the make:able challenge, students will experience The Future of Making to help design and make a better world".
The make:able challenge is open to all students of age 18 and under and can be run within design and technology or STEM lessons, after-school programmes, workshops or even as part of distance and remote learning strategies. By signing up to Make:able, educators will receive access to the challenge toolkit on 1st September 2020, together with a full teacher's pack with professional development resources, guidance and standards-aligned lesson plans for various teaching formats, timeframes, age groups and abilities. Entries will be judged by an expert panel in April 2021 and a range of prizes including 3D printers will be delivered to winning teams.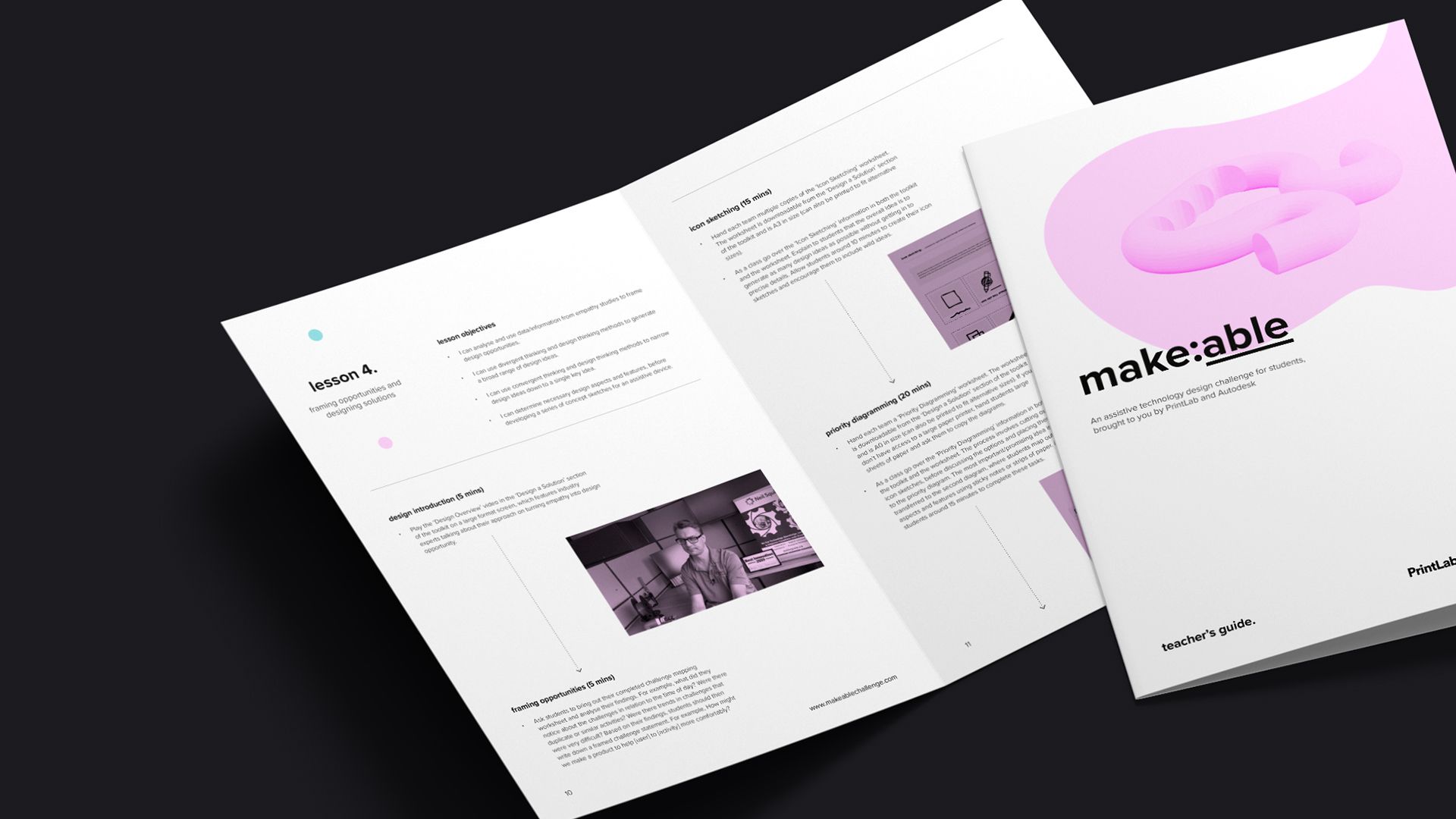 An overview video of the challenge is available to view below. For further information and to register your interest, visit http://www.makeablechallenge.com/.