Meet the Make:able 2022 Judging Panel
Last month we announced the finalists for the 2022 make:able assistive technology challenge, hosted by PrintLab, Autodesk and partners. Today, we are delighted to introduce you to the judging panel - a creative group of experts from Autodesk, Microsoft, Pearson, Design & Technology Association, Prusa Research and many other amazing organisations that operate across the design, healthcare and education fields. For this year's challenge, we have a separate group of judges for each category - let's meet them!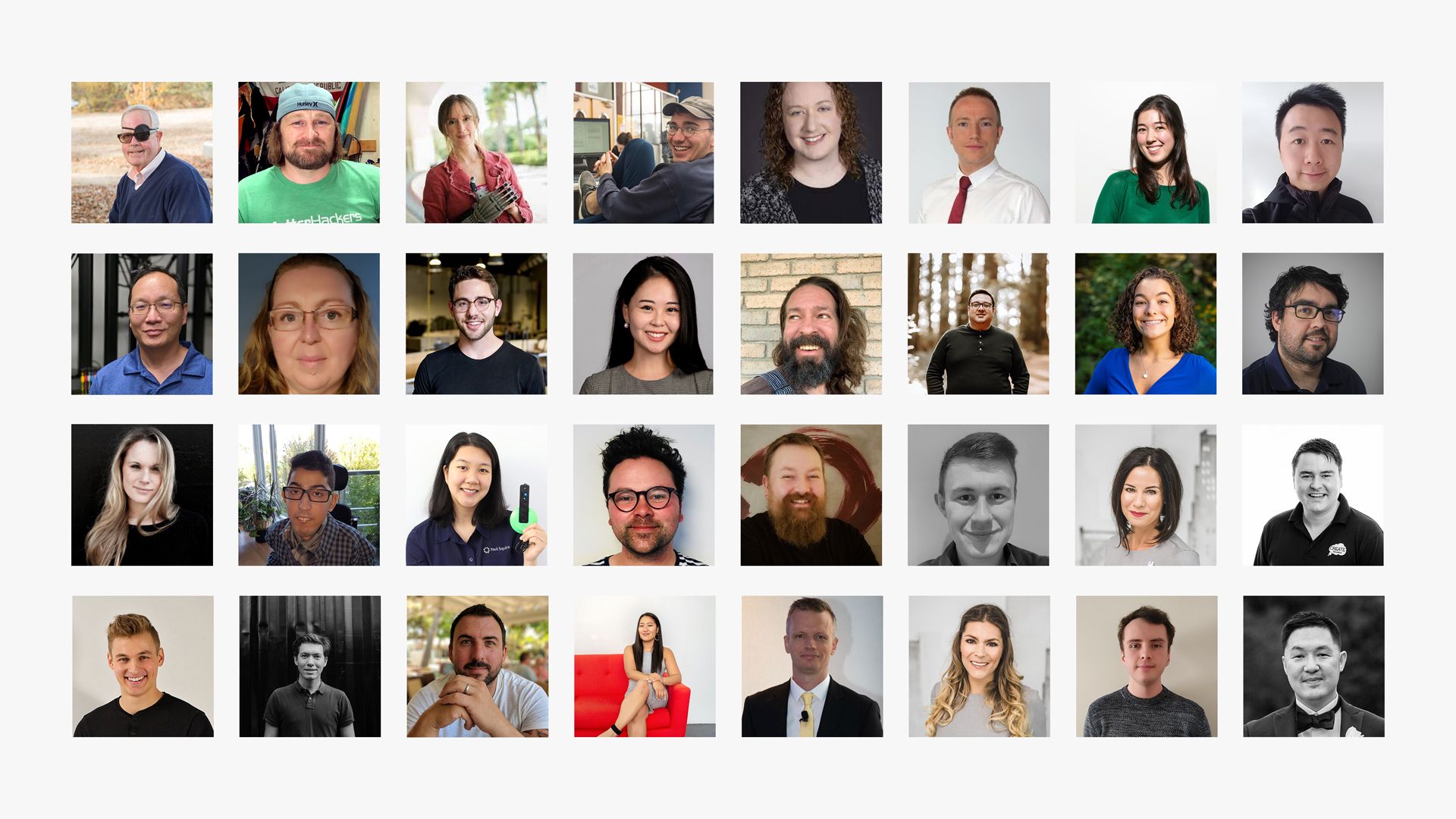 1st June 2022 • Make:able
Best Inspirational Story
Bob Sonnenberg // CEO At Earle Baum Center
Dave Gaylord // VP of Products and Technology at MatterHackers
Jen Owen // Co-Founder of e-NABLE
Kay Barnes // Assistive Technologist at Leonard Cheshire
Gabi Michel // Director of Accessible Accessories at Microsoft
Best Use of Autodesk Software
Daria Zhao // Product Marketing Manager at Autodesk
Nicole Pellizon // Graduate Technical Consultant at Autodesk
Donny Wong // Graduate Technical Consultant at Autodesk
Peter Simpson // Customer Advocacy Manager – Simulation at Autodesk
Charles Jones // Product Manager at Autodesk
Best Showcase of Customisation
Andy Lin // Rehabilitation Engineer at Rancho Los Amigos National Rehabilitation Center
Adam Hecht // Co-Founder and Designer at DiveDesign
Caleb Kraft // Senior Editor for Make:Magazine
Neal McKenzie // Assistive Technology Specialist at Sonoma County Office of Education
Grace Ambroze // Accessibility Lead at Rehab Tech Summit
Ruby Steel // Co-Founder of Studio Exception
Best Open Source Design
Jake McIvor // Engineering Lead at Makers Making Change
Kristina Mok // Operations Lead at Makers Making Change
Milad Hajihassan // Embedded Systems Designer at Makers Making Change
Daniel Koren // B2B & EDU Sales Development at Prusa Research
Matt Stultz // Head of Community at Prusa Research
Best Use of 3D Printing
Mark Chester // Product Development Specialist at PrintCity Network
Melinda Babják-Kis // Sales Director Europe at Craftbot
Emese Mesztig // Marketing Executive at Craftbot
Paul Croft // Founder of CREATE Education
Christina Perla // Co-Founder & CEO at Makelab
Best Showcase of Iterative Design
Julien Vaissieres // Co-Founder at Batch.Works
Ryan Ball // Director of Education at Design and Technology Association
Kevin Kennedy // Founder of Product Design Online
Phil Holton // Senior Qualification Manager at Pearson
Alistair Bacchetti // President at Handprints e-NABLE Scotland
In terms of the process, judges will be provided with access to an online judging platform, where all submission videos can be viewed.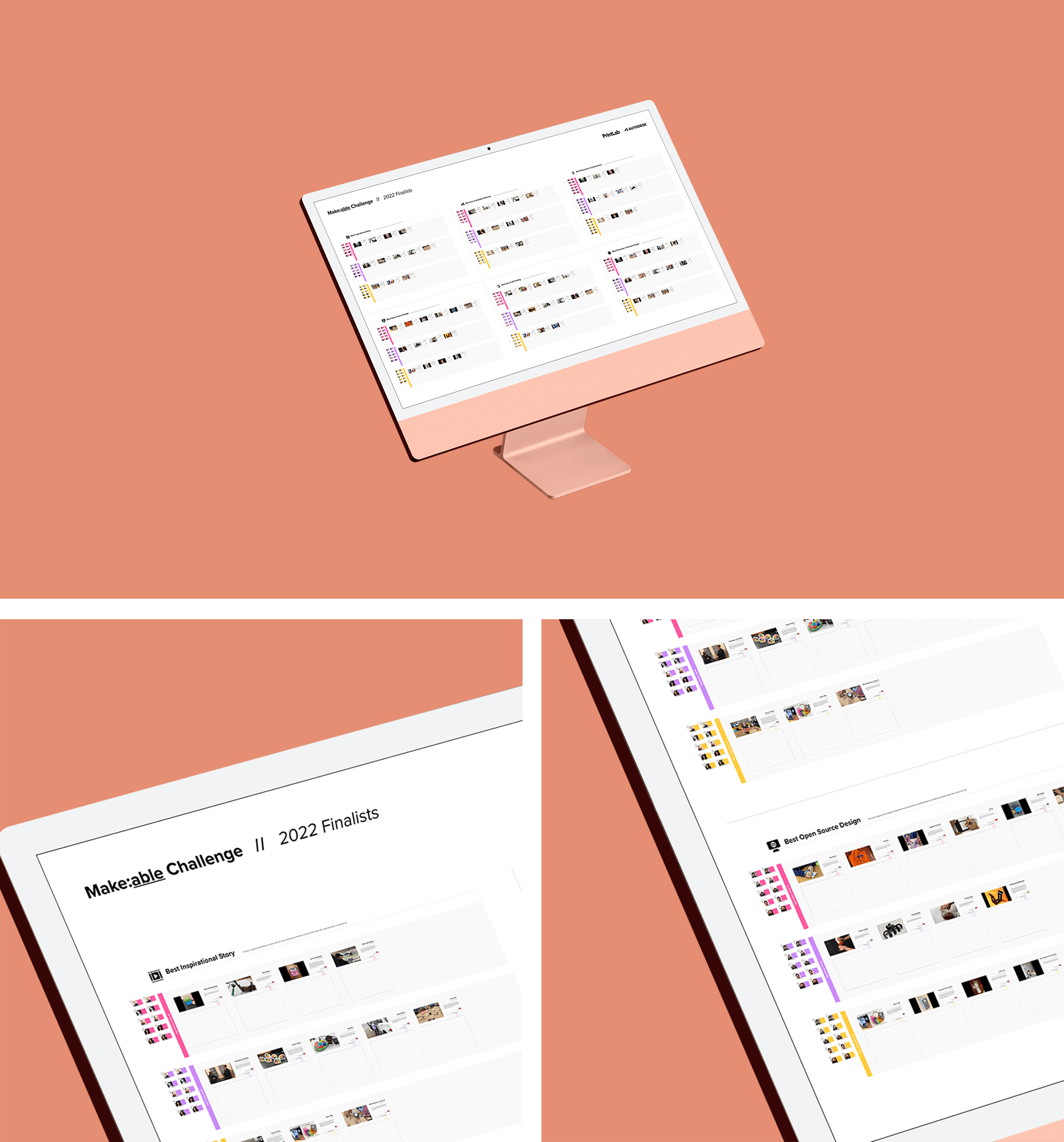 Each judge has 2 voting tokens (1st place, 2nd place), which they will place next to their chosen submissions. Once all judges have cast their votes, they will be counted (2 points for 1st place, 1 point for 2nd place) and the winners will be revealed on 1st July 2022. Upon announcing the winners, we will also be providing the public with access to all the finalist submissions so you can see the amazing stories for yourself.
In the meantime, don't forget to follow us on Twitter for some sneak peeks throughout June 😉