Making 3D Printed Tactile Games at The Southport School, Australia
Today we have the pleasure of sharing an inspirational case study from one of our amazing pioneer teachers, Russel Ayres. Russell has been using PrintLab for several years now and recently introduced his Year 6 students to a project that involves using Tinkercad and 3D printing to make tactile games for people with visual impairments. The games created involve using your sense of touch to pair up matching tiles as quickly as possible. Check out the interview with Russell below!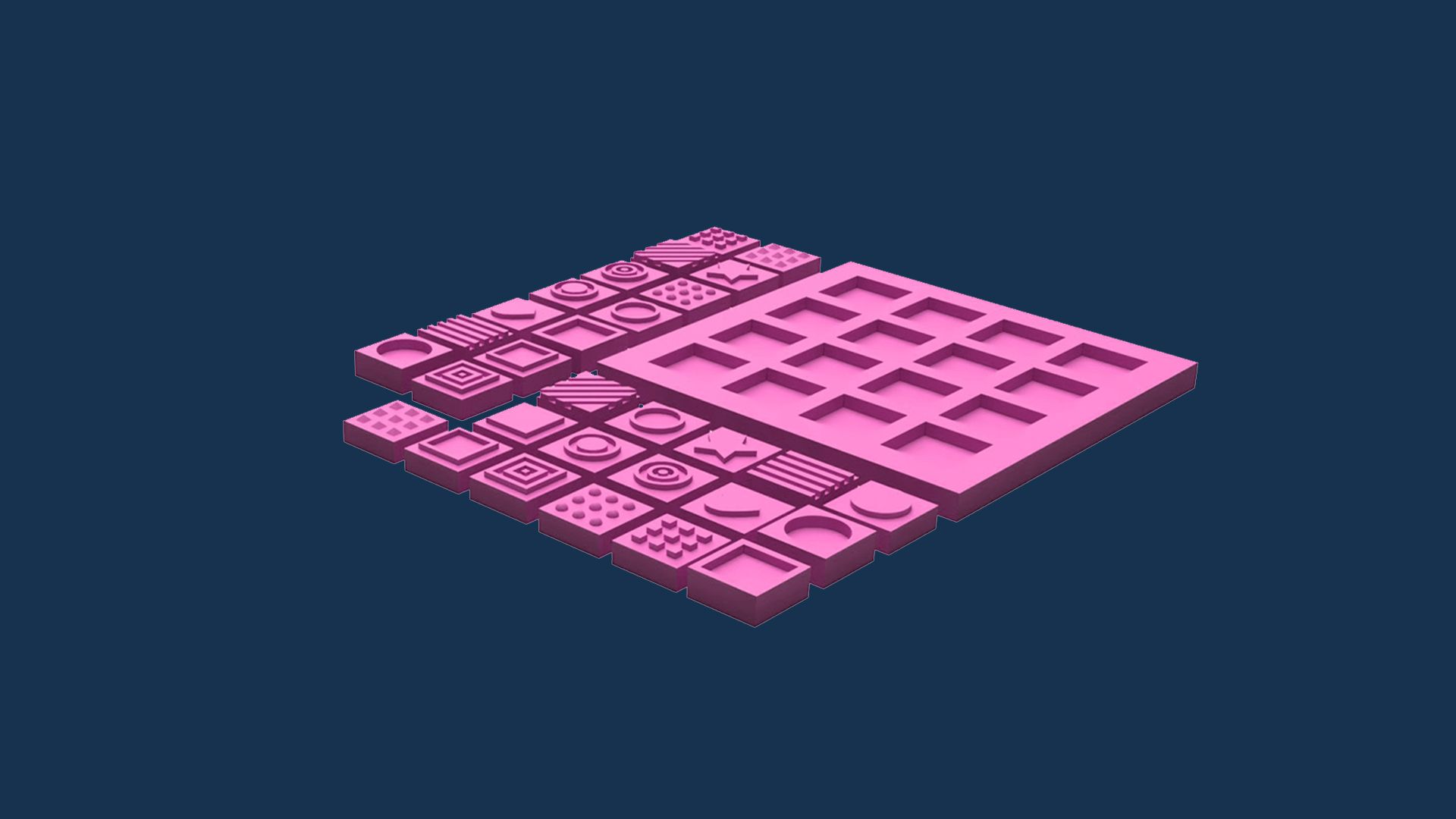 17th August 2020 • Case Studies
Hi Russell, thank you for taking the time to speak with us today. Firstly, could you tell everyone a little about yourself and how you got involved with 3D printing?
I am a Robotics/STEM teacher at The Southport School, an all boys school on the Gold Coast of Australia. I teach all primary year levels from their first formal year of primary, Reception as we call it, through to Year 6 or the 6th grade. I also double up as an ICT Mentor to other teachers at the school. One of my roles is to bring technology education to the students in an authentic and way. 3D printing always seemed like a no brainer for us as it incorporates a genuine design cycle into the students' education, which gets them thinking about the why, the how, and the who of design. I researched a range of printers, education programs, wrote unit plans I thought would suit the use of 3D printers and away we went!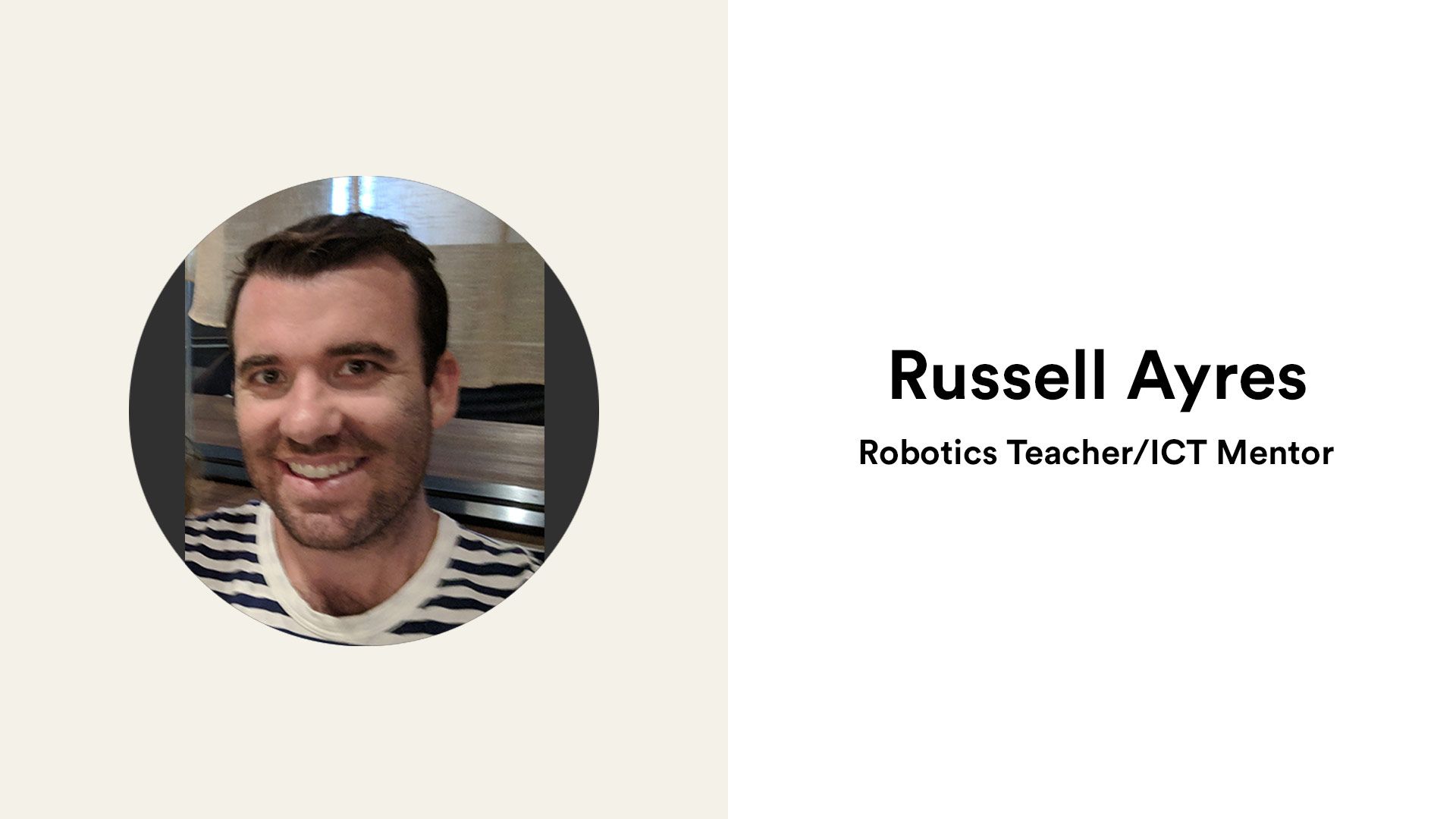 It was great to see that you chose our 'Make a Tactile Game' project to teach recently. Why did you select this project for your Year 6 students?
I selected this unit because it was a great way to use 3d design and printing in a meaningful way. Often the first thought of students when they see the 3D printers is they just to design something they think is cool. There can be little thought as to why they're designing it, how they're designing it, who would it be for etc. The tactile game project gets students studying a potential audience, it makes them think about who is it for, why they are designing it, how it is designed, how it could be improved etc, with that specific audience in mind. It's a wonderful combination of research, design cycle, and they still get to make something cool with a purpose.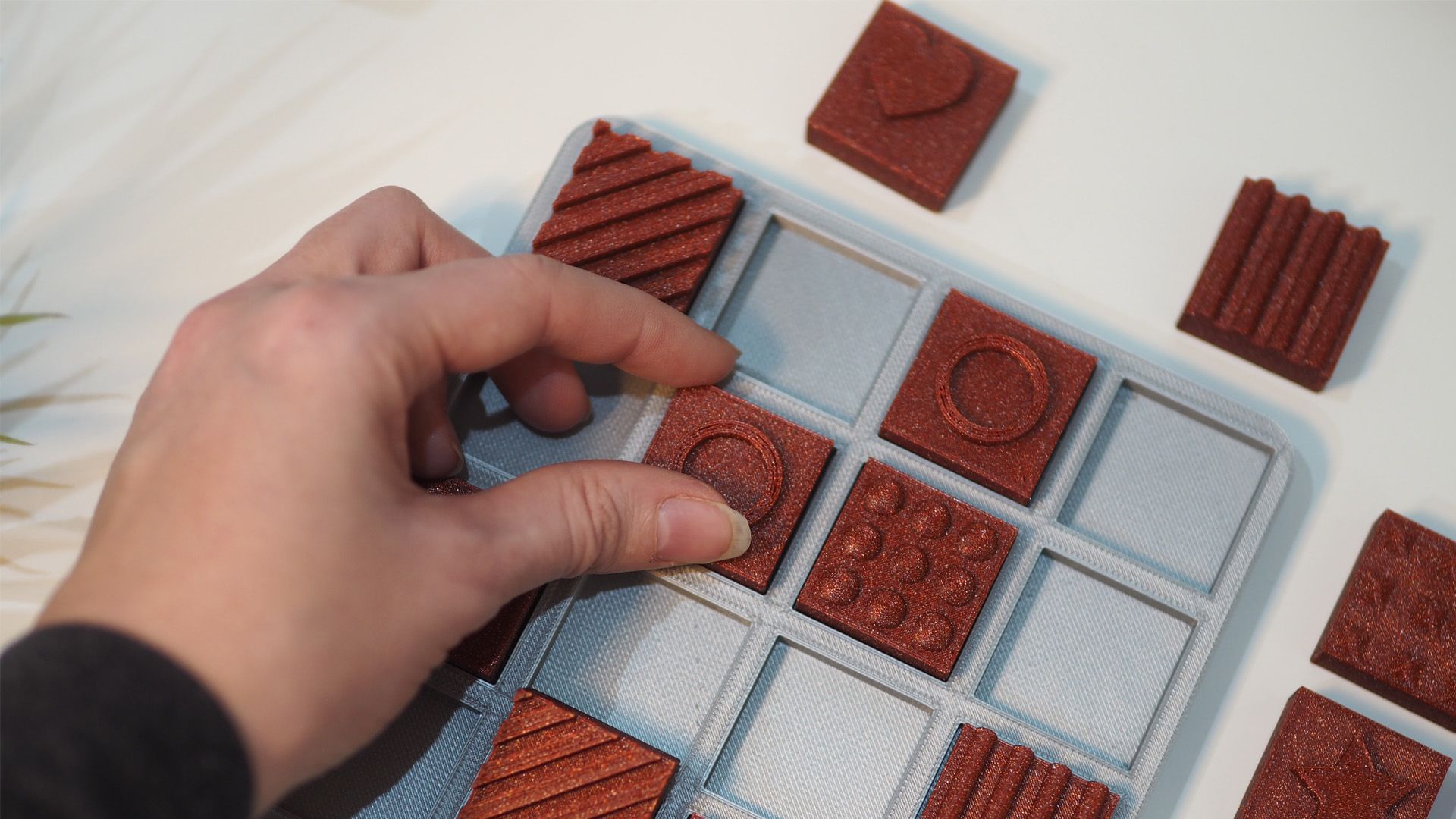 We loved the 'research wall' your students created, where they researched vision impairments. How did this help them during the design process?
The research wall was a wall of facts and information in an infographic style that helped the boys know their audience better. The tactile game focuses on people with vision impairment. For the most part however, at the beginning of the unit, students knew very little about blindness, low vision and accessibility friendly products. Through guided research, students learned about all of these things and gained a stronger understanding of why they were making the tactile game and how it could be best designed.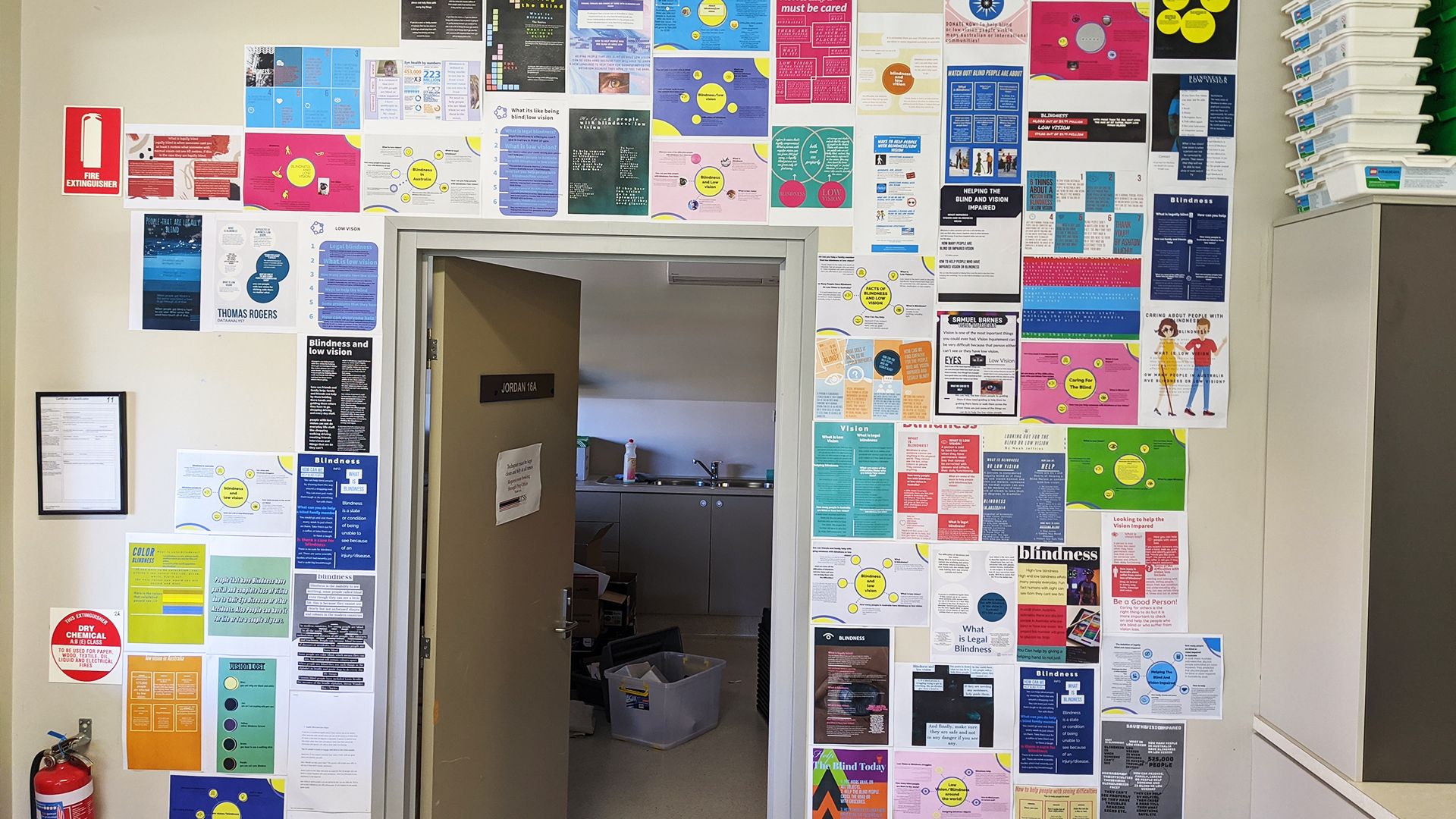 How did your students find the project and what did they learn?
The students loved it. Because they gained a real understanding of why they were making the tactile game and who it was for, they were able to develop a real sense of empathy for those with significant vision impairments. As a result, they put a lot of effort into their designs and the results spoke for themselves. Not only did they pick up 3D design and printing skills, they also increased their level of awareness and understanding of accessible gaming solutions.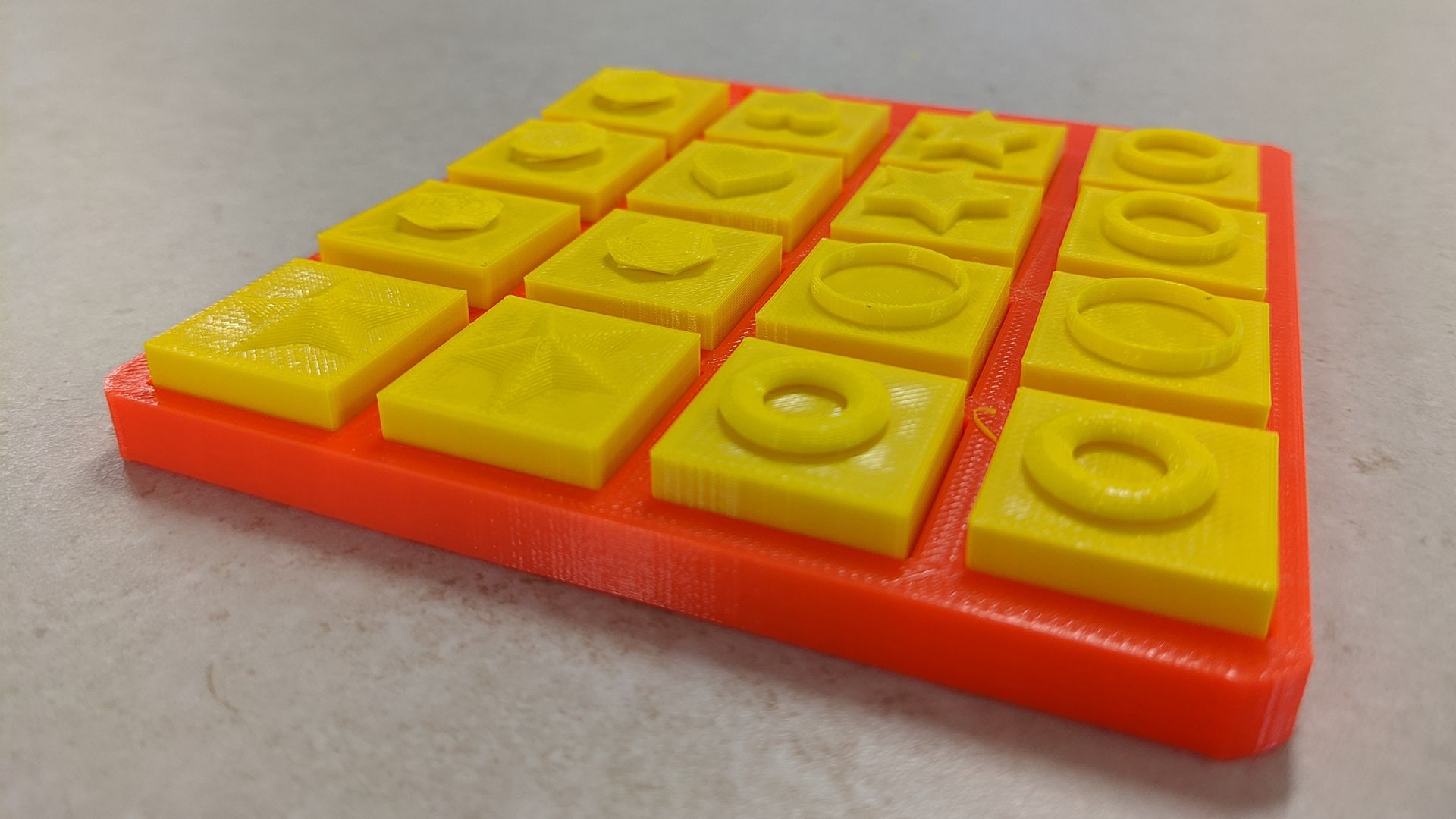 What are your thoughts on Tinkercad for Year 6 students? Were there any challenges?
Tinkercad is a great starting point for 3D design in Year 6. The interface is easy and working with pre-established shapes makes 3D design faster. It's not overly simplistic but it's also not too complicated. It's easy to scale classroom projects up or down to meet the students on their level. There will always be challenges associated with 3D design with primary level students, especially managing the physical printing of the designs. For example, do you let students export their own designs to the 3D printer, do you have students export and email the teacher a copy of the design for the teacher to print, does the teacher simply look at the student Tinkercad designs through their account and manage printing from there? There's always an answer to every challenge though!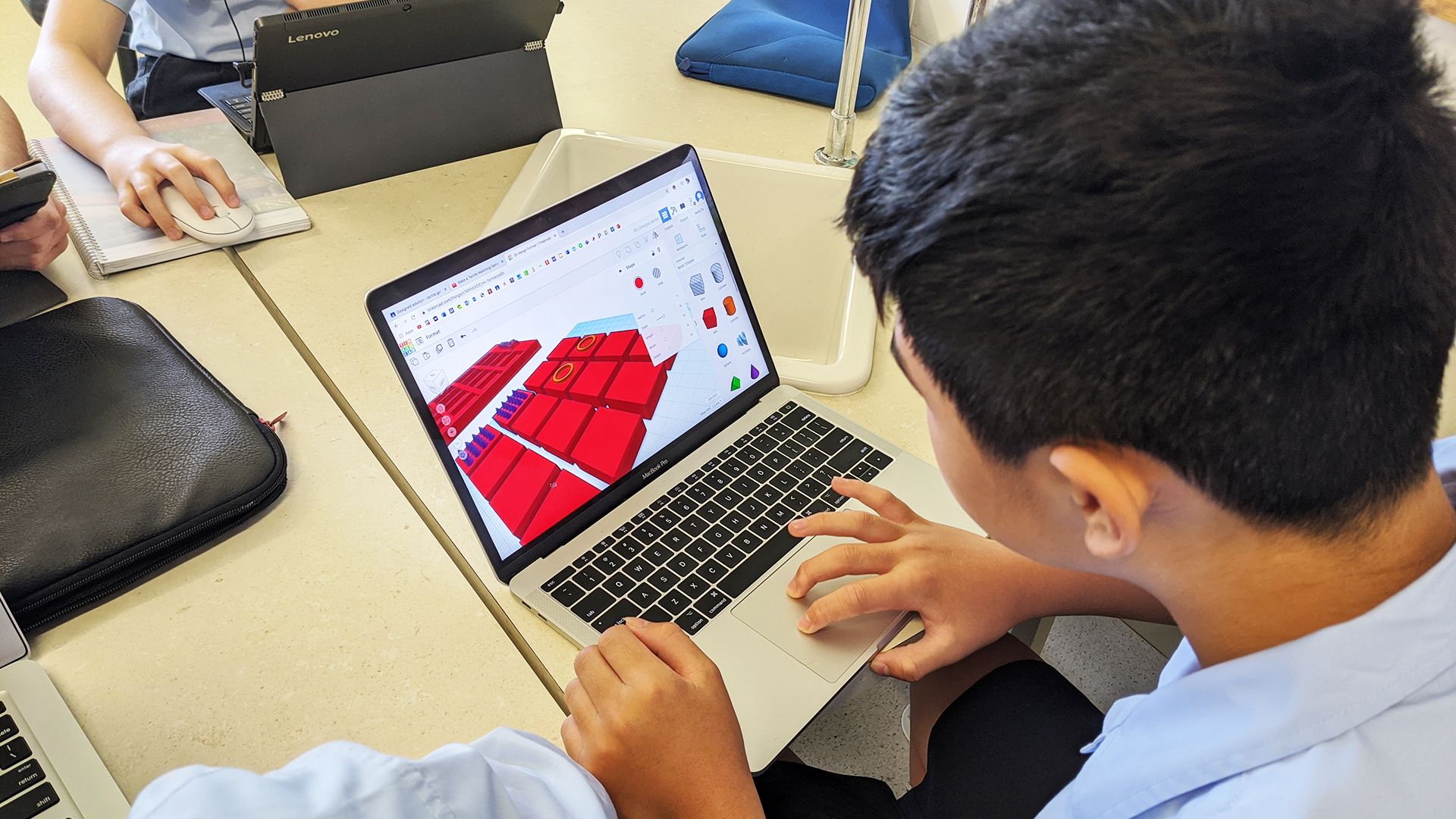 How did you find the 'Make a Tactile Game' as a teacher?
Excellent. I love the 'think outside yourself' nature of the project, the community mindedness, the 3D design skills, and the end product is fun for the students. As a teacher, it's a fun project to manage as not only can you see the skills of the students really develop, but you get to have meaningful conversations along the way and encourage the use of these skills to help others. I just wish I had more 3D printers to print the end results faster but it wasn't a huge issue. I taught the project across 4 classes with 25+ students each, and managed reasonably well with 3 3D printers.
Finally, what plans do you have for 3D printing for the upcoming school year?
I'm currently in the middle of an assistive devices project with Year 5 students and looking at 3D printing competitions moving forward. There are some very strong 3D designers at the school and it would be great to push them a little further with their designs. I'm also looking into the possibility of a 3D printing club with select students to try out their skills on Fusion 360 and getting them more involved with the physical printing of 3D models.
—
A big thank you to Russell and his students for sharing their experience with us. We'll be sure to keep you updated on future projects undertaken by Russell's creative students. If you're an educator looking to deliver this project or similar ones, feel free to check out our free trial to PrintLab here!