Meet the Make:able Judges
Last week we proudly announced the amazing finalists of the make:able challenge, hosted by PrintLab, Autodesk and partners. And today we're delighted to be introducing you to the judging panel, who will be voting for their favourite solutions from each category in the coming days. When assembling the judging panel, we opted for a diverse group of experts from the 3D printing, medical and education sectors. We are extremely honoured to have each of the following judges on board, who have given up their time to support the next generation of creative problem-solvers.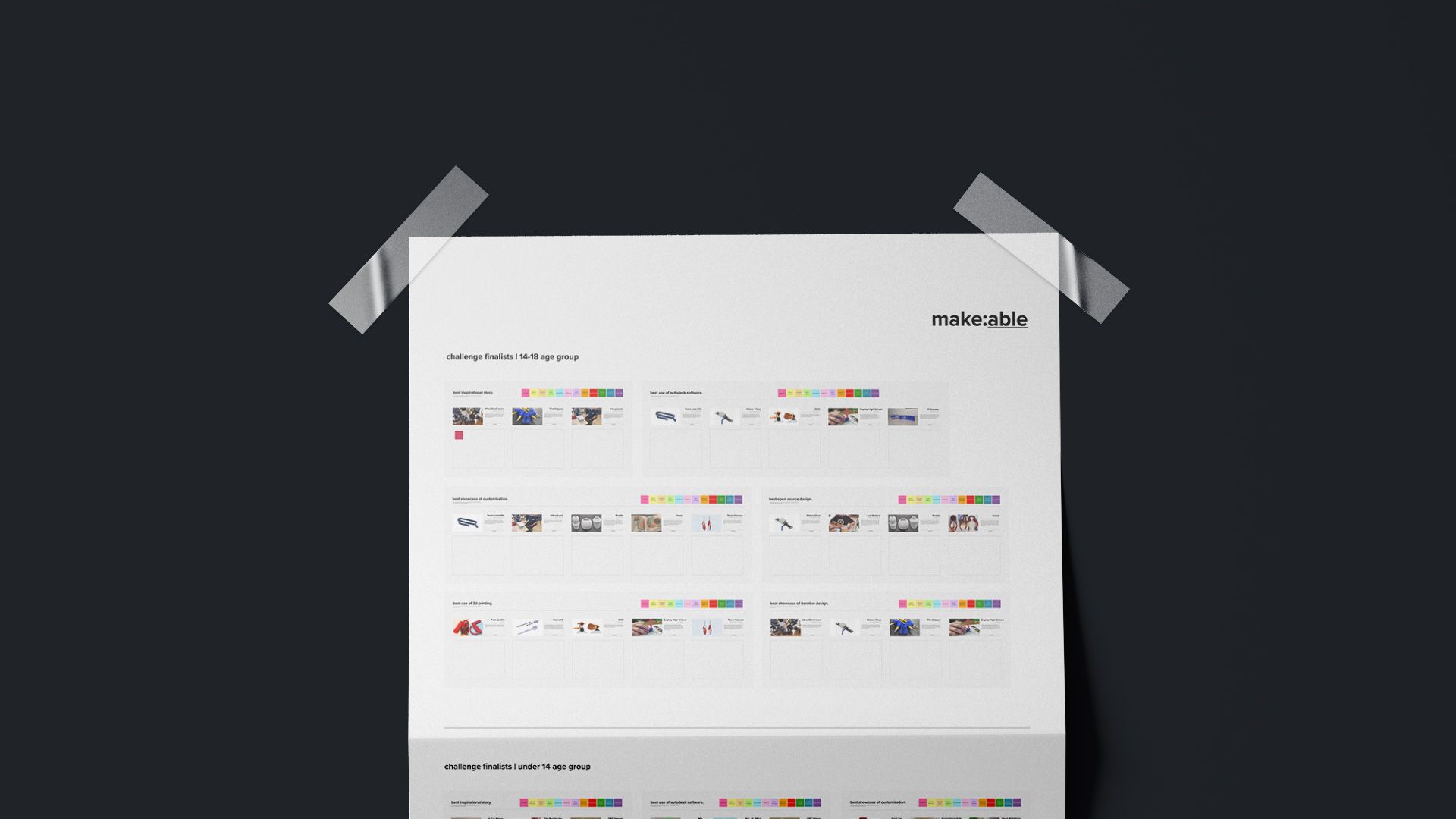 18th April 2021 • Make:able
Make:able Judging Panel
Andy Lin // Rehabilitation Engineer at Rancho Los Amigos National Rehabilitation Center
Justin Pezzin // Program Manager at Makers Making Change
Dave Gaylord // Biomedical Engineer &  VP of Product and Technology at MatterHackers
Mark Chester // Product Development Specialist at PrintCity Network
Steven Parkinson // Education Project Programme Manager at Autodesk
Wayne Losey // STEM/STEAM advocate, toymaker, product manager. Printable content for Modio, Tinkerplay, & Tinkercad
Christina Perla // Co-Founder of Makelab & Board Director at Women in 3D Printing
Daniel Koren // Education Specialist at Prusa Research
Kristina Mok // Operations Coordinator & Lead Industrial Designer at Makers Making Change
Loreto Dumitrescu // Occupational Therapist & NYC Chapter Leader at Makers Making Change
Kellyanne Mahoney // Youth Program Specialist at Autodesk
Janet Kar // SVP of Digital Transformation at Link3D
Kevin Kennedy // Product Designer & Fusion 360 Instructor
Liz Gallo // Professional Development Provider at WhyMaker
Make:able Judging Process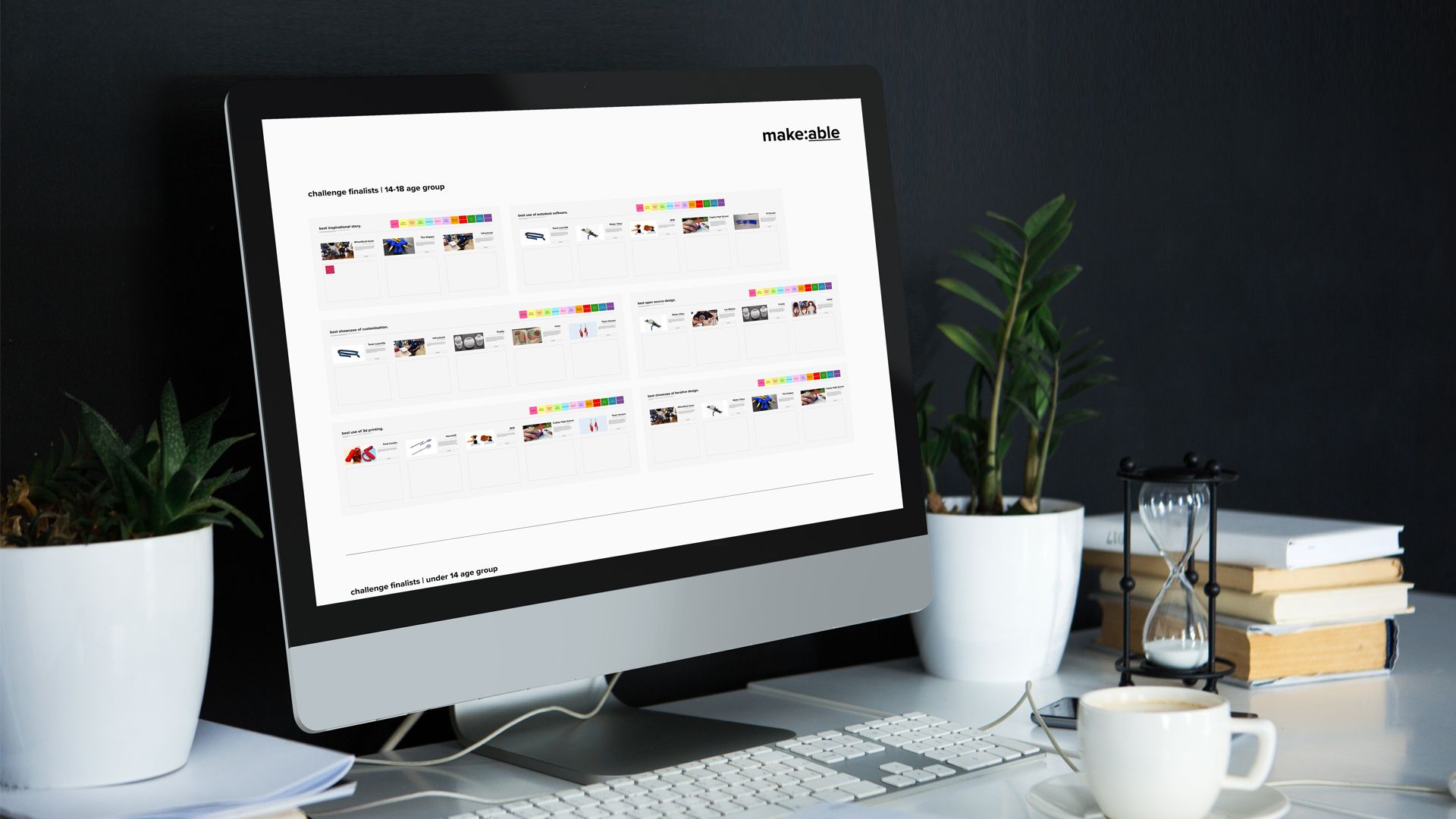 In terms of the judging process, we have used an online collaboration tool called Mural to display each of the finalist portfolios in their respective categories. Judges will carefully look through portfolios and select their top solution from each category, before votes are counted and announced.
The winners announcement will take place on the 1st May 2021, at which point we will be giving everyone the opportunity to look through the finalist portfolios and videos. Good luck to all our awesome finalists!