Fusion 360, ISTE Standards, Editable Workbooks and more New Features
Since launching PrintLab Classroom over a year ago, we made it our mission to not only support teachers with 3D printing, but to listen to them and to evolve our curriculum in line with their needs and wants. By having on-going conversations with our global pioneer network, together with analysing the daily feedback from our wider community of teachers, we've planned a series of new features that will soon be integrated into each of our projects. Here's a glimpse of what to expect in the coming months!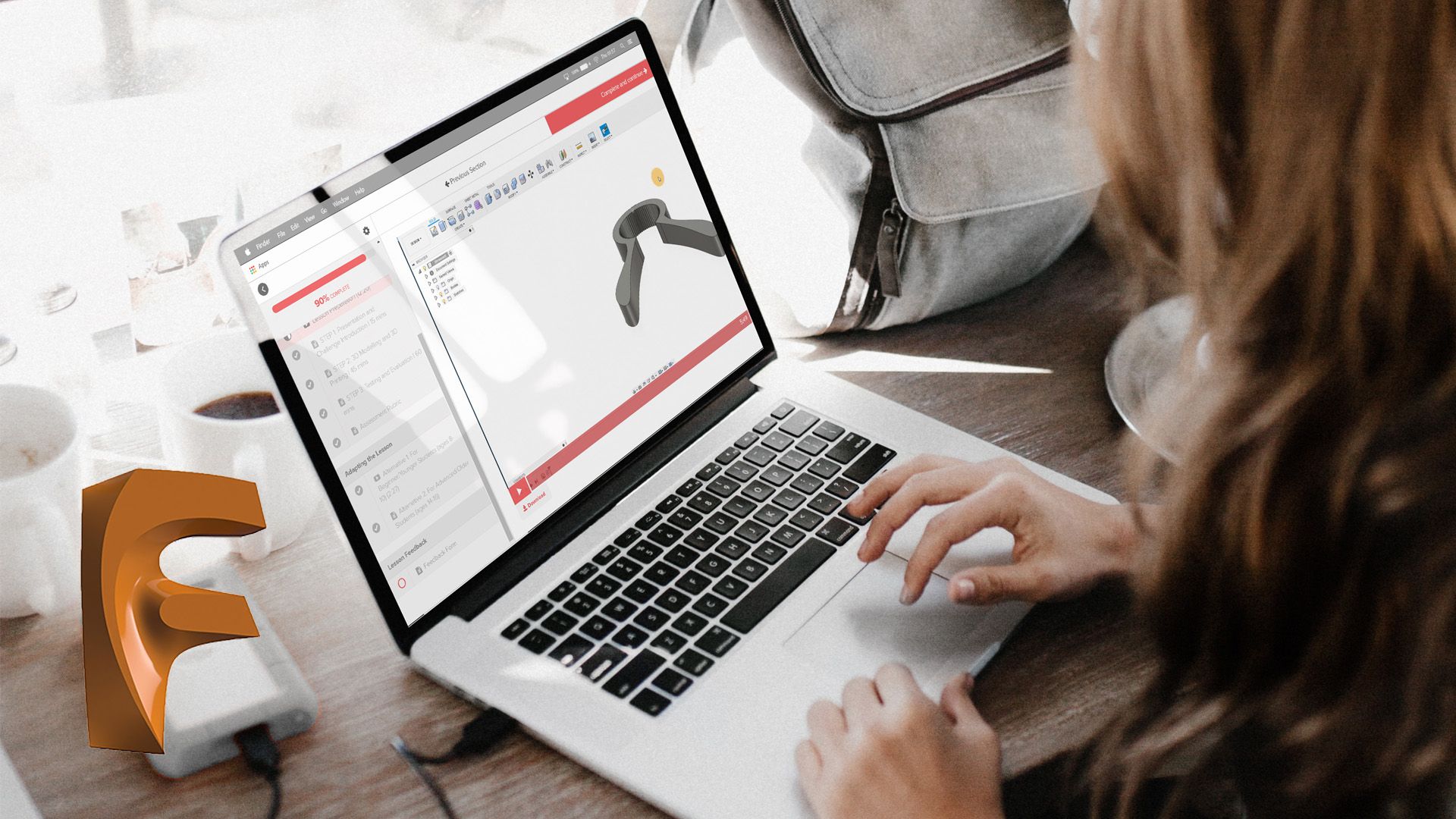 22nd July 2019 • News
Fusion 360 Tutorials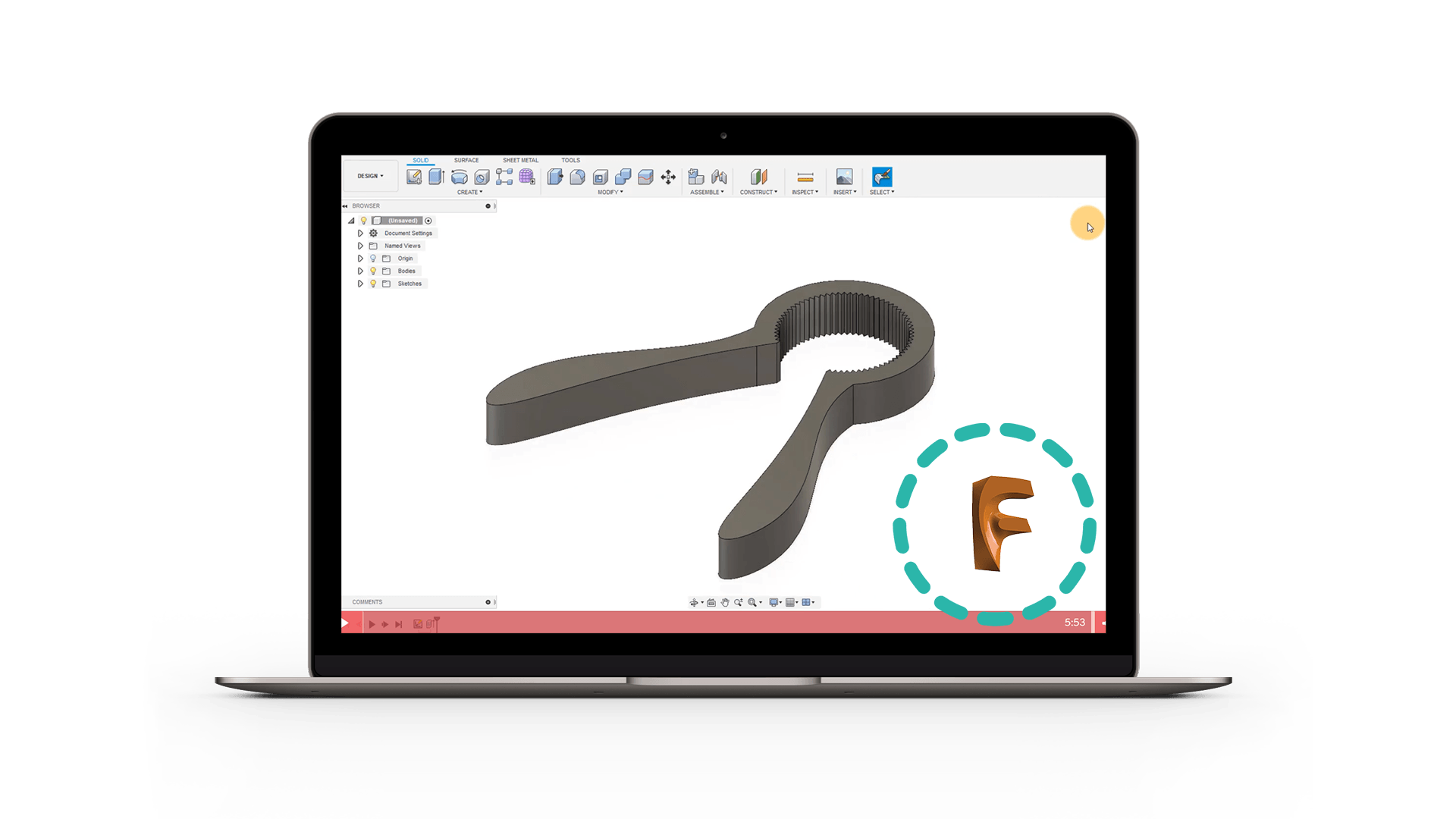 In addition to our existing Tinkercad tutorial videos, we'll be integrating Fusion 360 tutorials so teachers and students can select which software they would like to use. This new feature opens up our curriculum to older/more advanced students but it also allows Tinkercad users to take 'the next step'. Where relevant, we'll also be introducing additional tutorials that show students how to take their Tinkercad designs and develop them further by sending them to Fusion 360.
Alternative Lesson Structures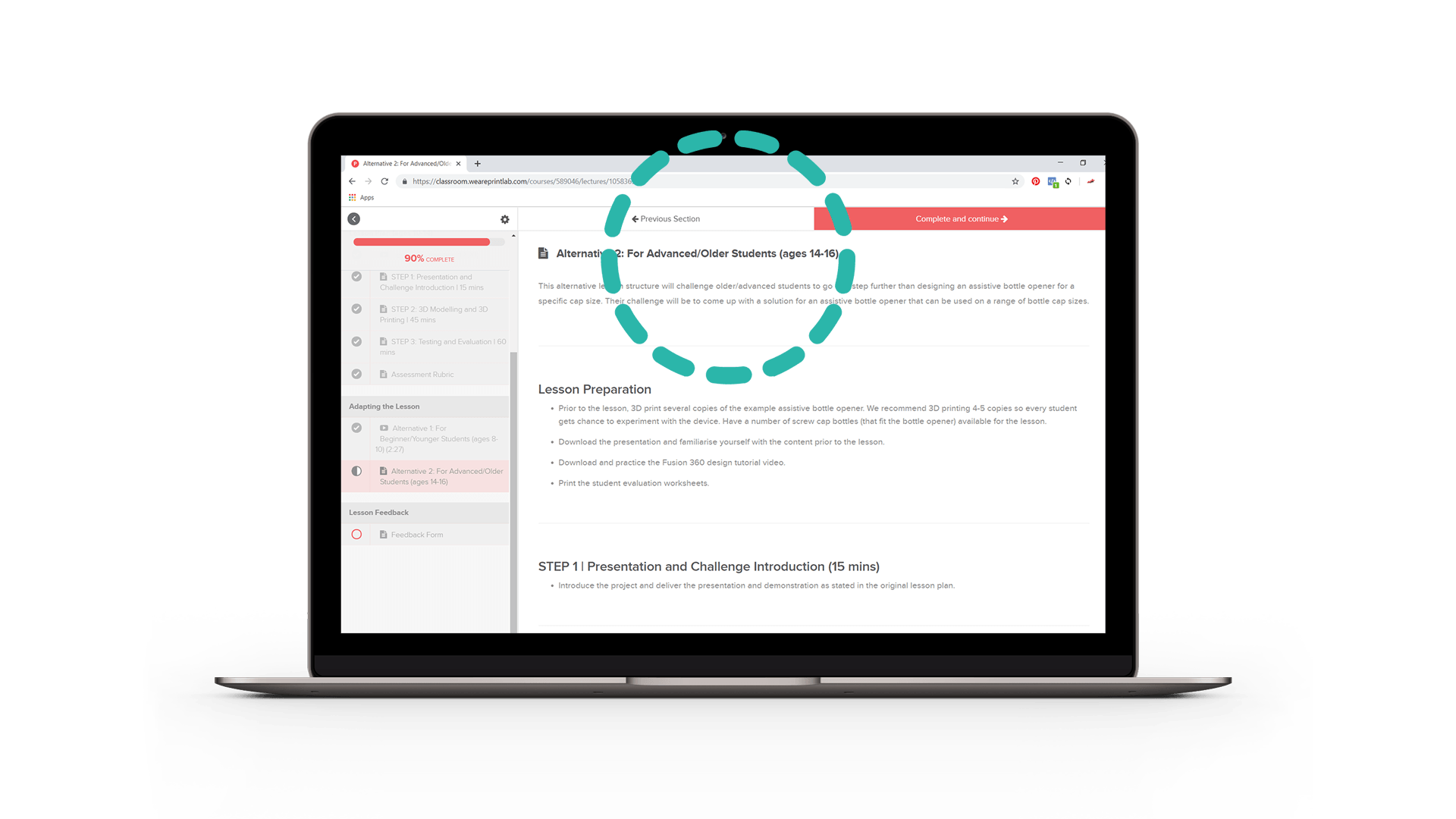 As mentioned, the integration of Fusion 360 will open up our projects to older/more advanced students. To further support this statement, each lesson will include a section called 'Adapting the Lesson'. Within this section, alternative lesson structures and content will be available to cater the lesson to both younger/beginner (ages 8-10) and older/advanced students (ages 14-16). E.g. For younger students, a simplified CAD tutorial video and pathway may be included and for older students, challenges with higher difficulty and more self-exploration may be suggested. The inclusion of these alternative lesson structures will give the teacher multiple options from which they can choose from. Teachers can also use certain aspects of the materials to create their own lesson structure.
Fully Editable Documents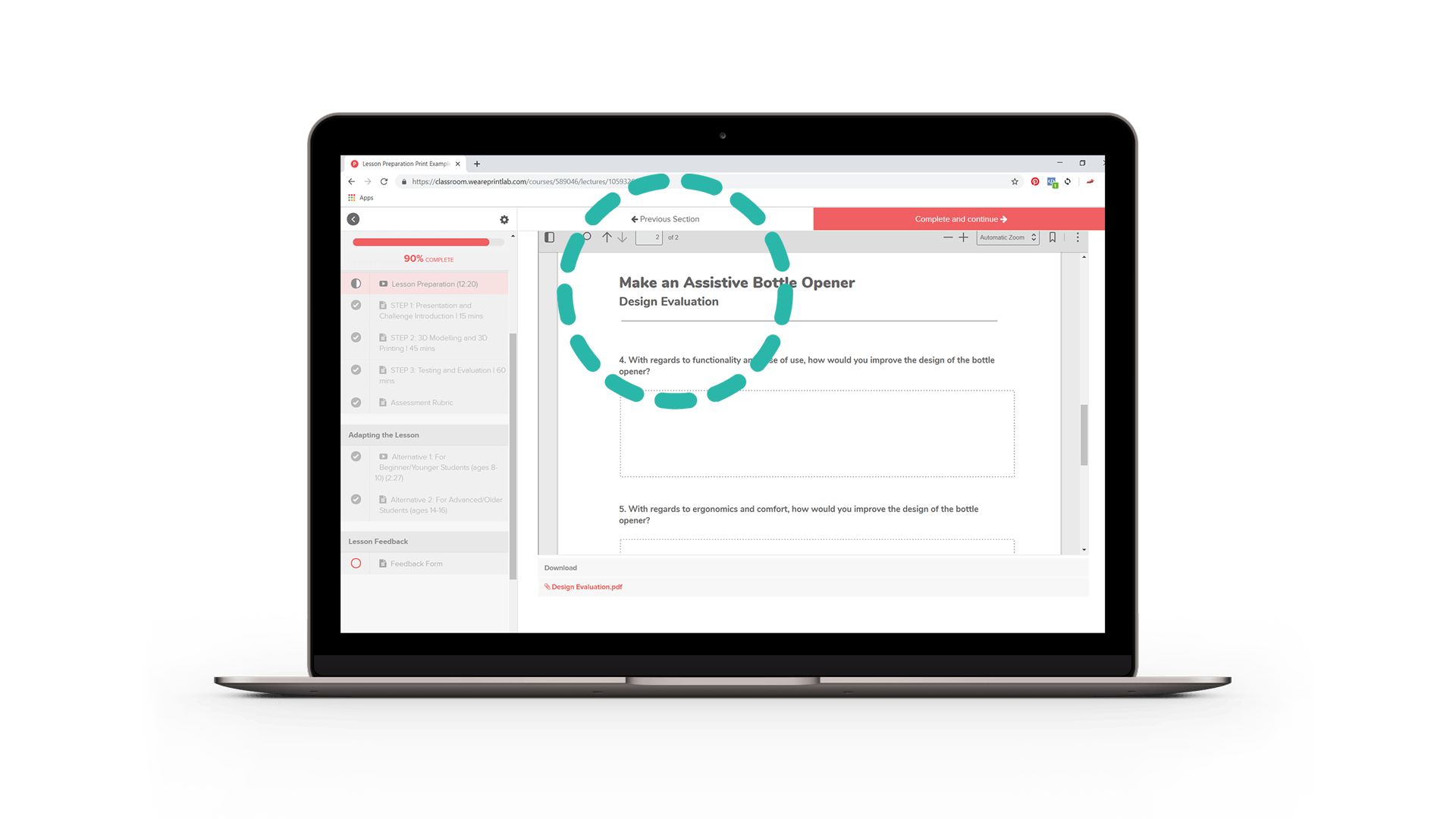 At present, some of the downloadable presentations on PrintLab Classroom are in PowerPoint format, allowing teachers to make any necessary amendments to match their own curriculum. Moving forward, all presentations, workbooks, worksheets etc will be available as editable Microsoft Office and Google documents. This will give teachers full flexibility in adjusting any content to their needs.
Assessment Rubrics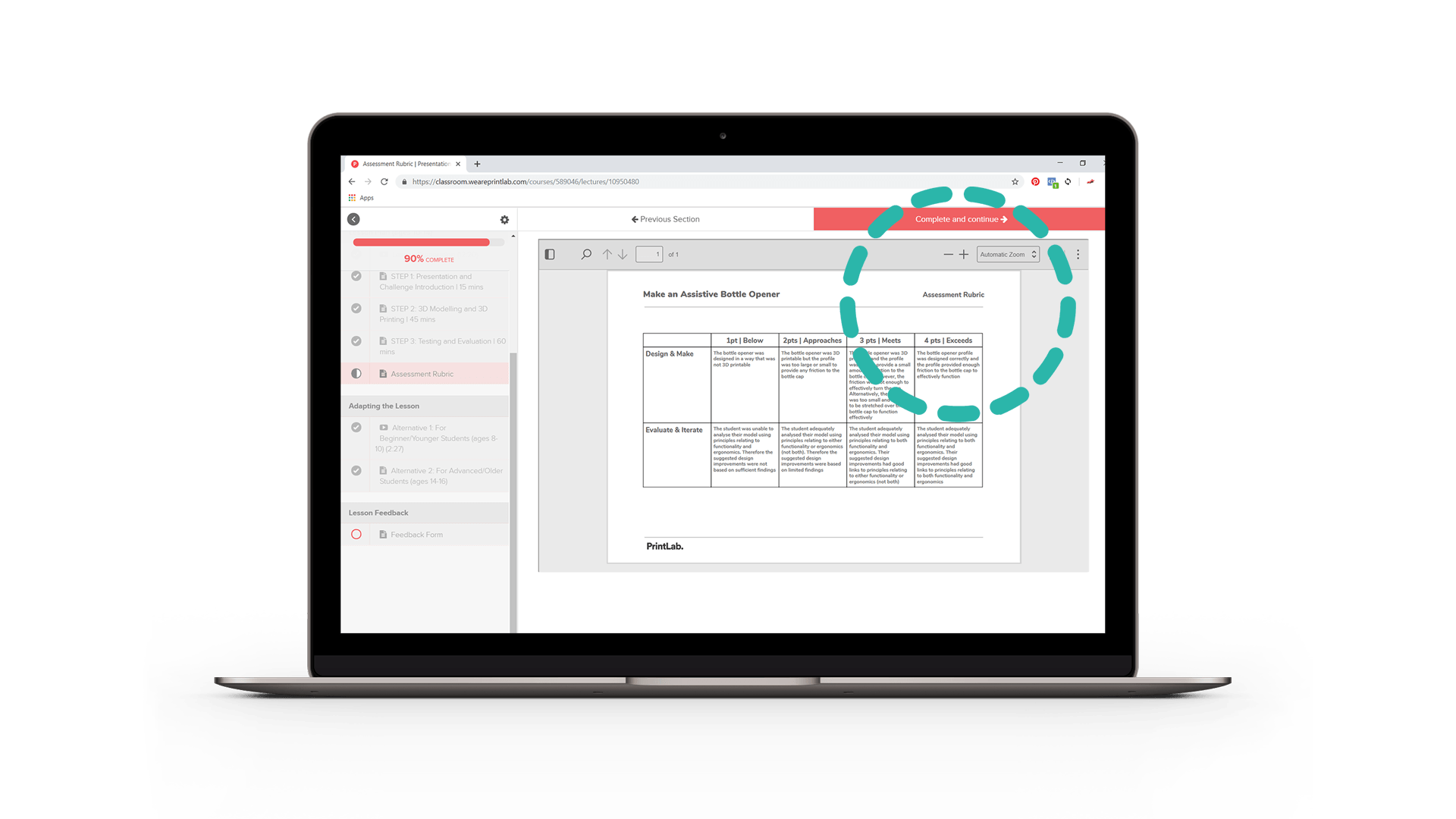 Although many teachers have their own methods of formative and summative assessment, we'll be including editable rubrics in our projects to provide some guidance to those who need it. The rubrics can be used as summative assessment tools by teachers but they will also work well if given to students for self-assessment.
ISTE Standards for Students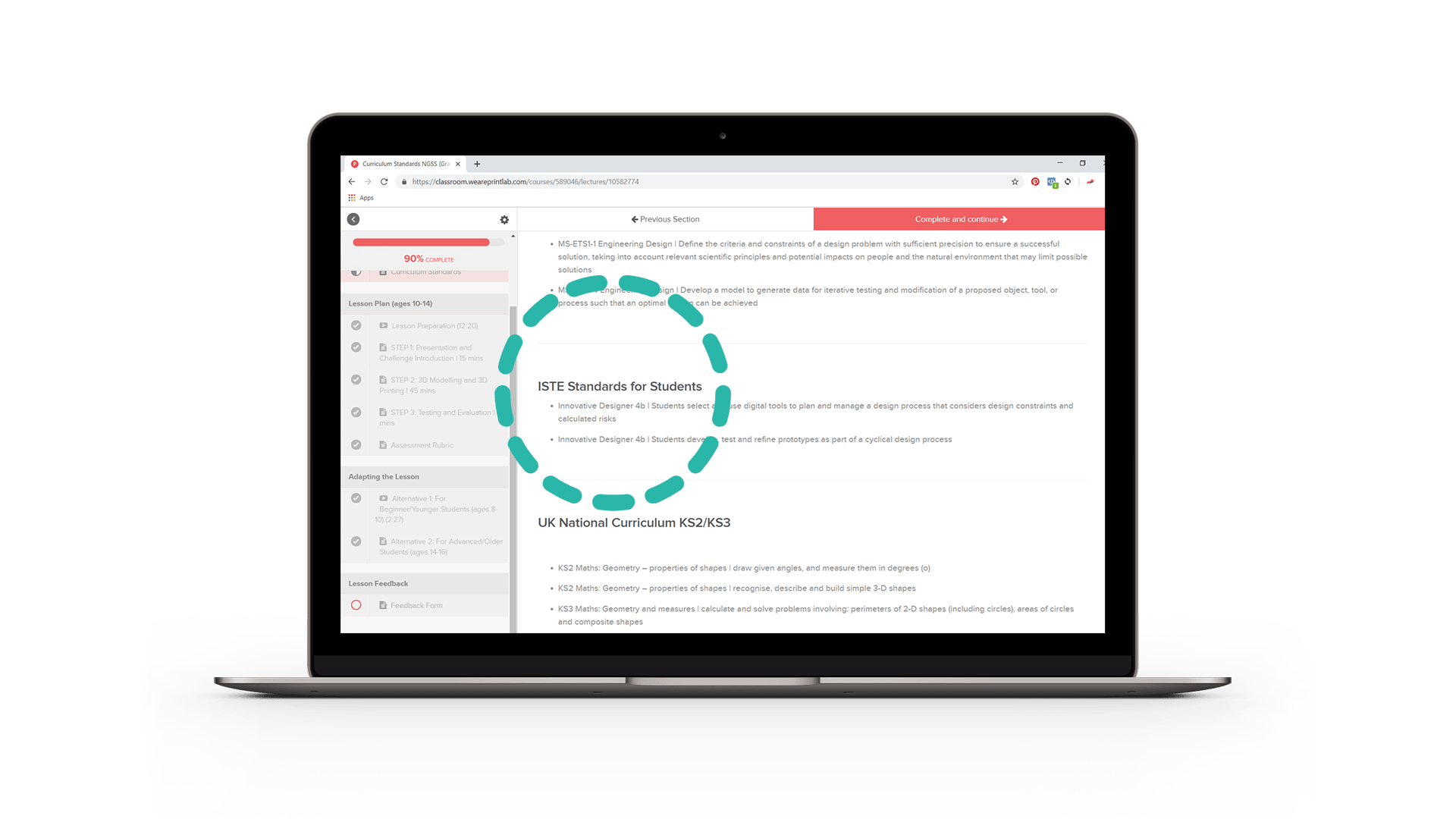 ISTE standards will be listed in each lesson plan to accompany NGSS, CCSS and The UK National Curriculum.
—
We hope you enjoyed reading about the new features that will be coming to PrintLab! If you haven't signed up to PrintLab yet, you can start a FREE 7 day trial here.