PrintLab Expands 3D Printing Curriculum Platform with New Student Portal
**Press Release** 3D printing curriculum developer PrintLab (UK) has today released a student learning portal for 3D printing in education. The new student portal is designed to work together with their current teacher portal, which features over 40 downloadable 3D printing lesson plans based on themes such as assistive technology, the circular economy and STEM.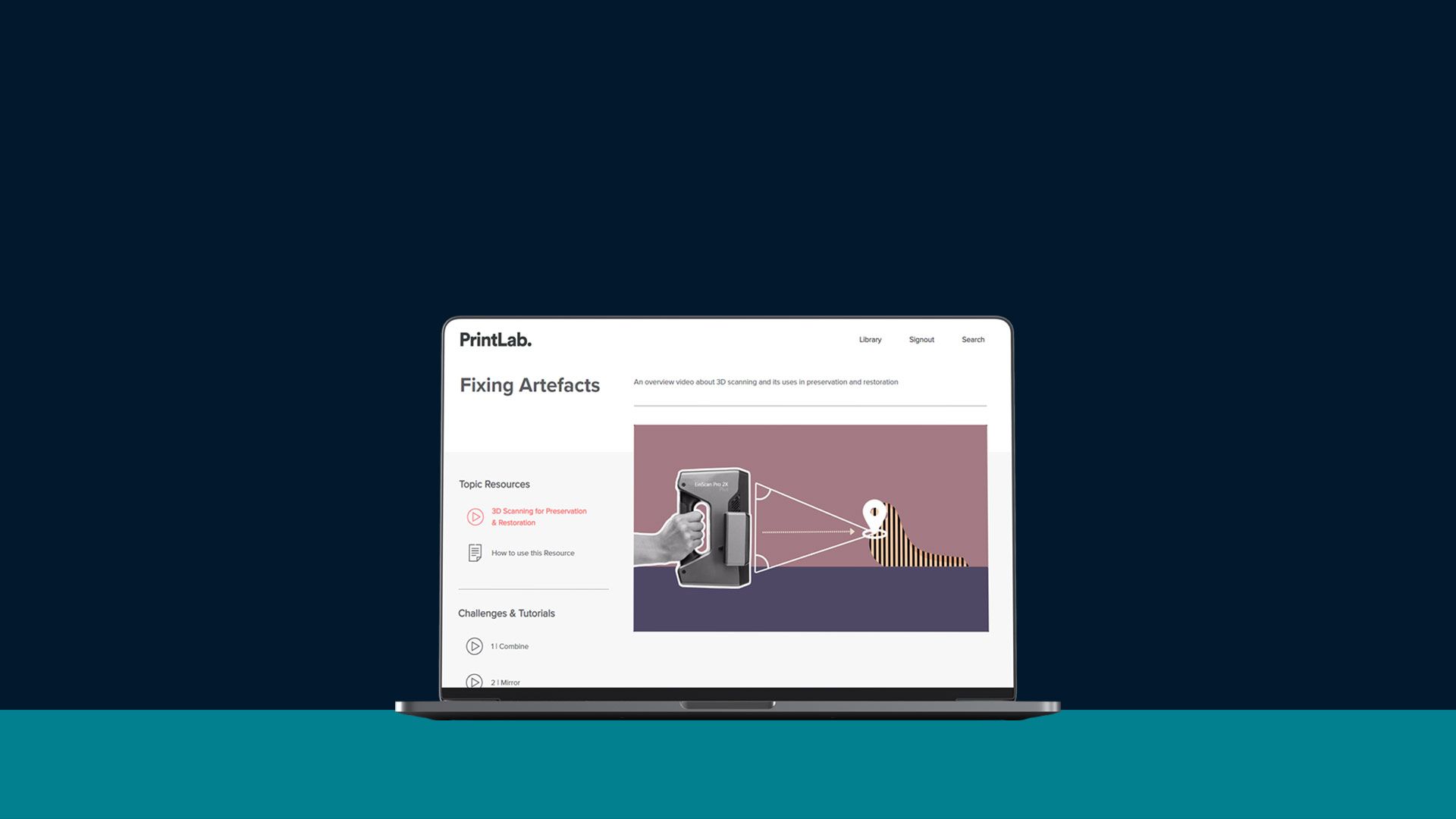 2nd June 2020 • News
The 3 key objectives of the student learning portal are:
To improve the workflow of delivering projects in the classroom by hosting the digital resources (tutorial videos, explainer videos, instructions) required for each of PrintLab's projects on a site that can be accessed by students on their individual devices.
To support blended, flipped and distance-learning by providing students with access to learning modules that can be viewed online from anywhere and at any time.
To allow each project to be undertaken online for those who want to learn outside of the traditional classroom. In simple terms, it is now an option for PrintLab projects to be completed without a teacher/instructor, which opens up new opportunities for libraries and makerspaces to deliver online, self-paced training to members of all ages.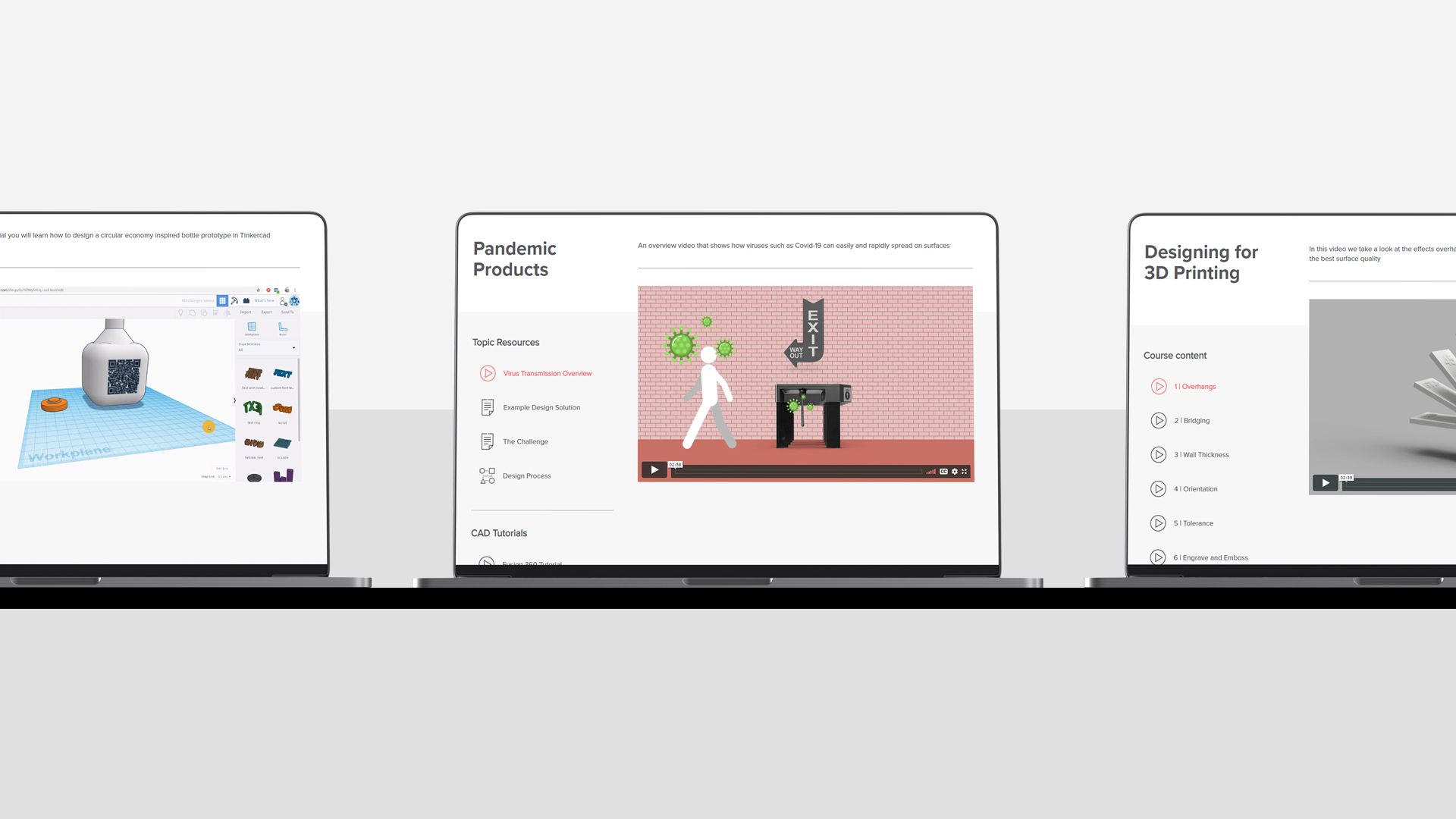 Jason Yeung, Co-Founder at PrintLab spoke about the new addition to the platform by saying,
"As technology advances and young people opt to consume content online, we have chosen to embrace this. Not only have we moved our 3D design tutorials online, but we've created new animation explainer videos for each project that provide students with context and inspiration across a whole range of 3D printing applications. We're excited to develop even more features that truly support the growing influence of e-learning in education worldwide".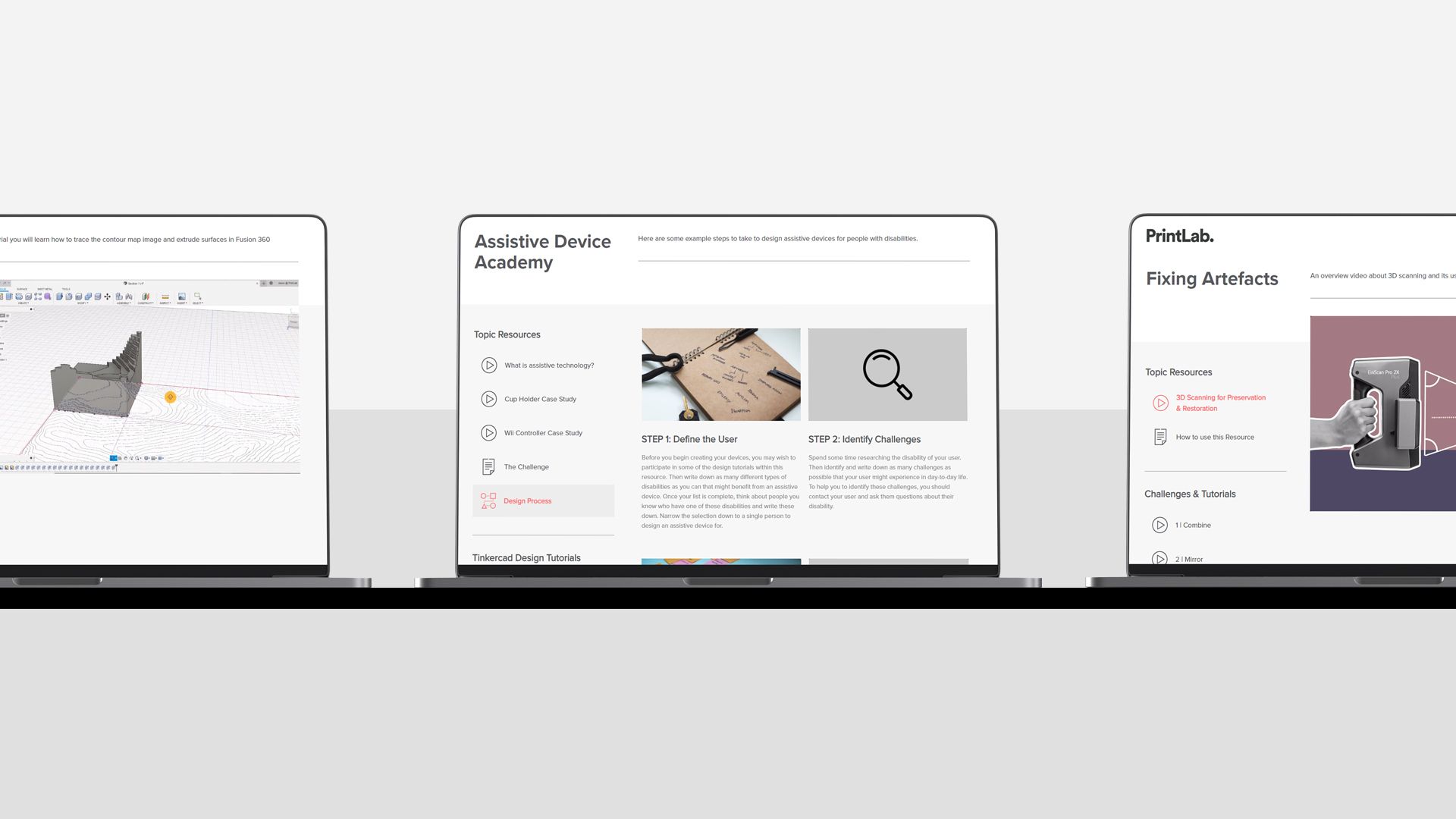 Olds Municipal Library in Canada have been piloting the student portal for use in libraries and commented by saying,
"The content of the student portal is clear, sleek, and accessible for all ages and can be used on its own or to supplement a library program or workshop. I use PrintLab courses to certify adult patrons who wish to use the library's 3D printer independently, as well as to teach in 3D printing summer camps for children and teens. This is a valuable tool for every public library that wishes to provide beneficial knowledge with a purpose to their community!"
The student portal is accessed via a code and depending on the type of license purchased, it allows either 30 or 200 users to access it at the same time. All PrintLab licenses now come with the teacher and student portals included.
—
**UPDATE – Please note that we have made further structural updates to our platform. Check out our new 3D printing curriculum platform through our free trial here.