PrintLab's 3D Scan of the Week – 3D Printable Pen
In today's 3D scan of the week we are releasing the STL file of a 3D printable pen. This pen was created by 3D scanning a clay model, ergonomically made to fit the person's grip. Through a simple CAD process, a hole was made in the 3D scan so the ink cartridge from a Bic Cristal biro could be slotted inside.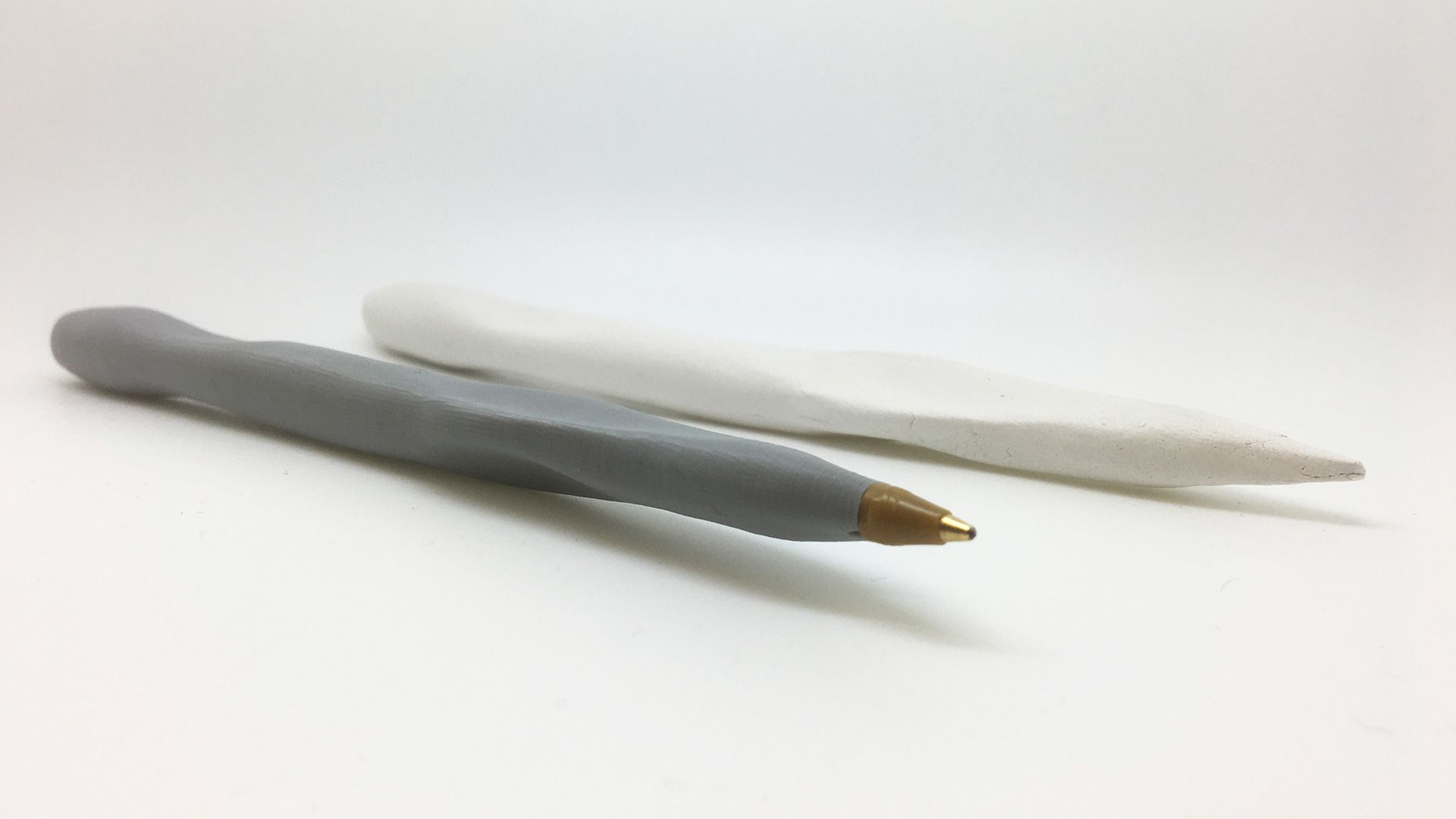 24th May 2017 • News
The scanner we used for the process was the EinScan-S and the total scan time was only 3 minutes. Meshmixer software was then used to create the hole. A full lesson plan for teachers is under construction so you can make 3D printed pens to suit your own grip.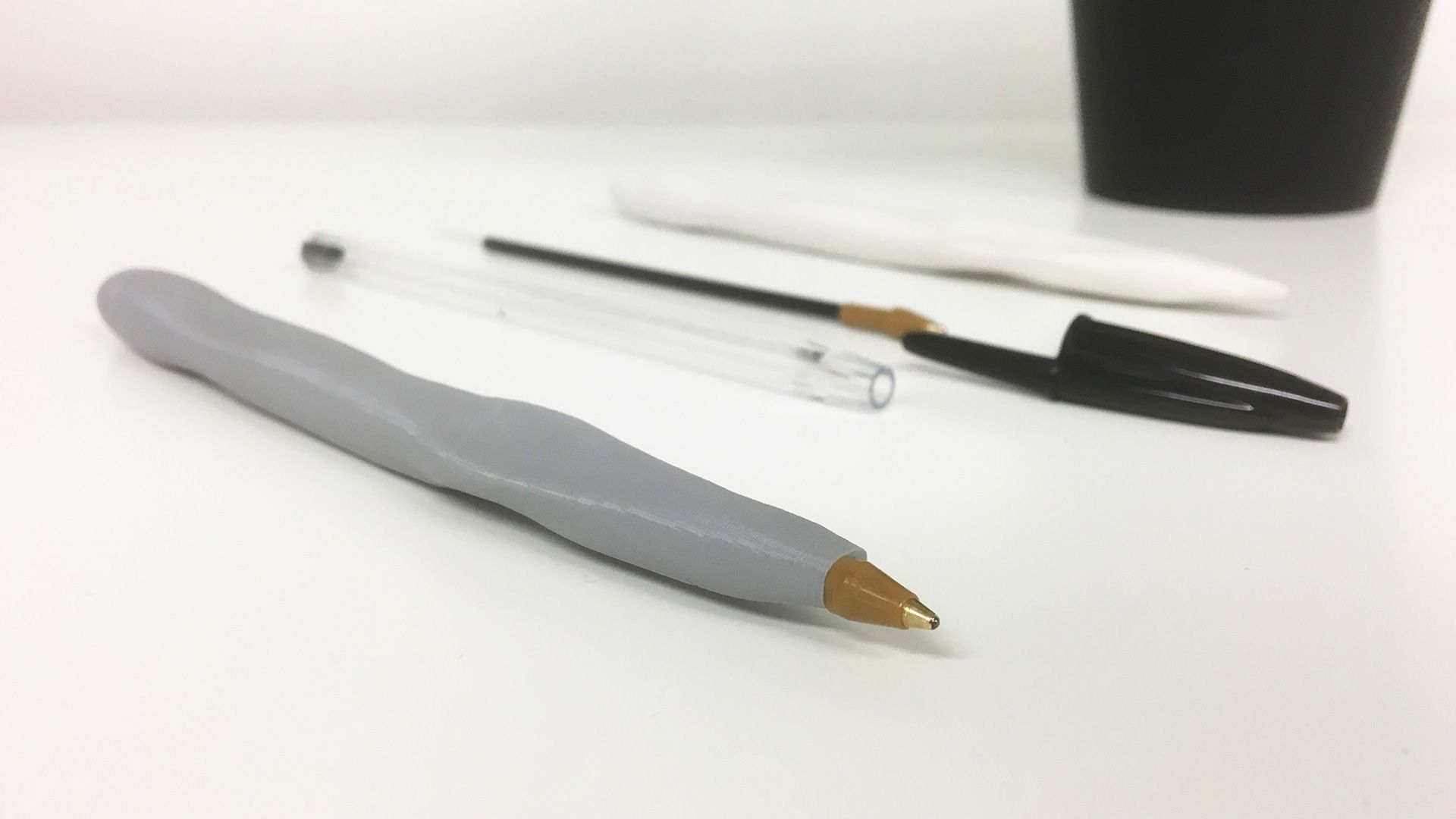 In the meantime if you'd like to 3D print this pen, we have made the STL file available to download here.