PrintLab's Intro to Fusion 360 Course
After many requests from our community, we're delighted to be launching our Intro to Fusion 360 course, which is now included in PrintLab's project library. For those of you who aren't familiar with Fusion 360, it is a professional integrated CAD, CAM and CAE software that is driving the future of how we design, make and use products.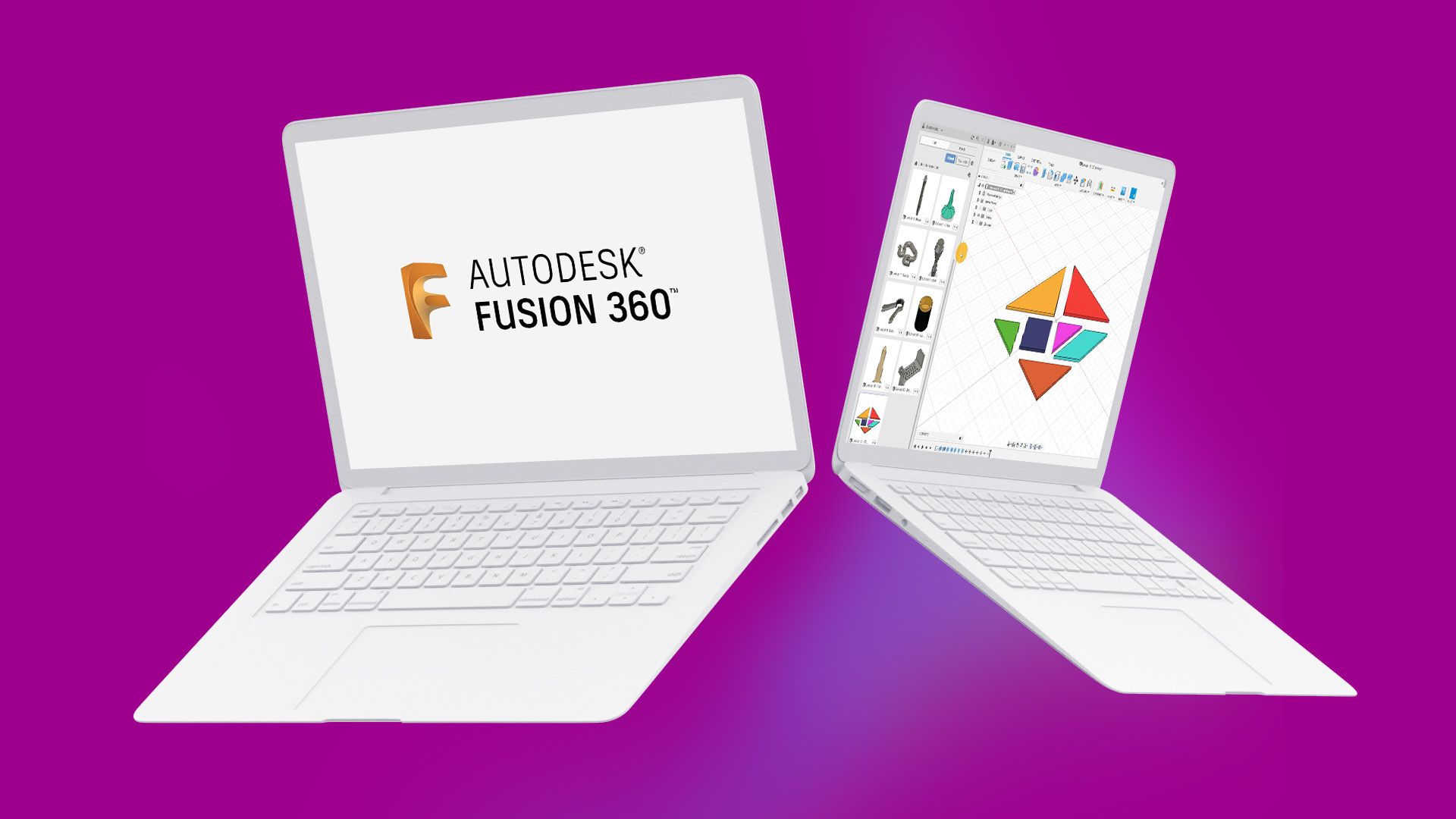 27th June 2020 • News
The amazing thing about Fusion 360 is that it's free for education and its intuitive interface makes it truly accessible for users of all ages. Imagine the value of students graduating and heading into the workforce with exposure and experience in the same design software used across multiple industries! In this blog, we're going to be sharing a few details about our Intro to Fusion 360 course for teachers and students.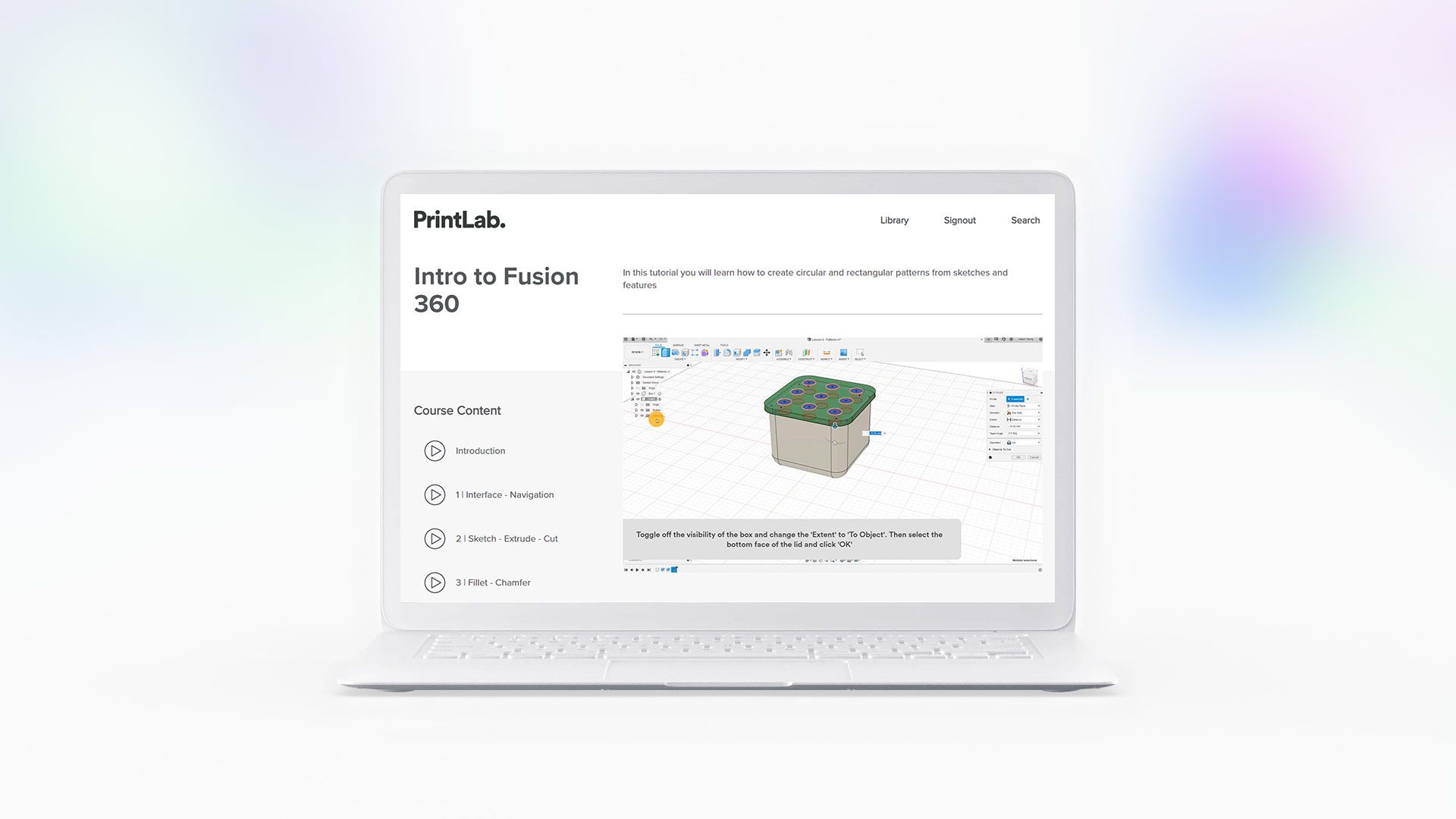 First of all, let's talk about what the course is not. The course was not designed to replicate the extensive and highly-detailed material Autodesk already offers on their design academy platform. Our approach was instead to:
develop a 'classroom-friendly' entry point to Fusion 360
cover all the essential solid modelling tools of Fusion 360 in under 60 minutes of video instruction
create tutorials whereby students use Fusion 360's features in various contexts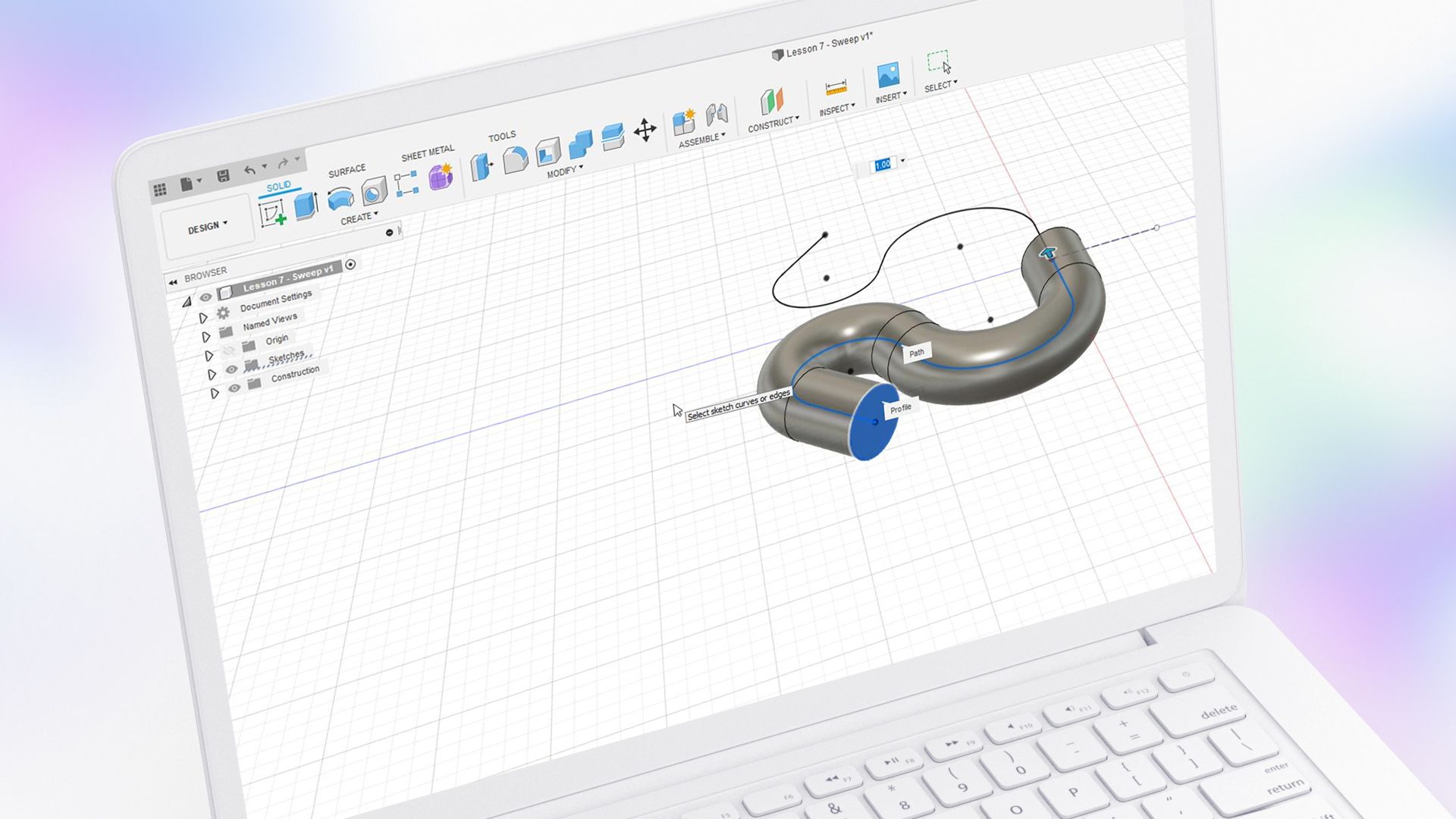 To achieve the criteria we set out, a series of base models are provided with the course, which are uploaded into Fusion 360 and used in conjunction with 13 bitesize instructional videos. Each video focuses on a different set of Fusion 360 tools, which students use to add features to the base models.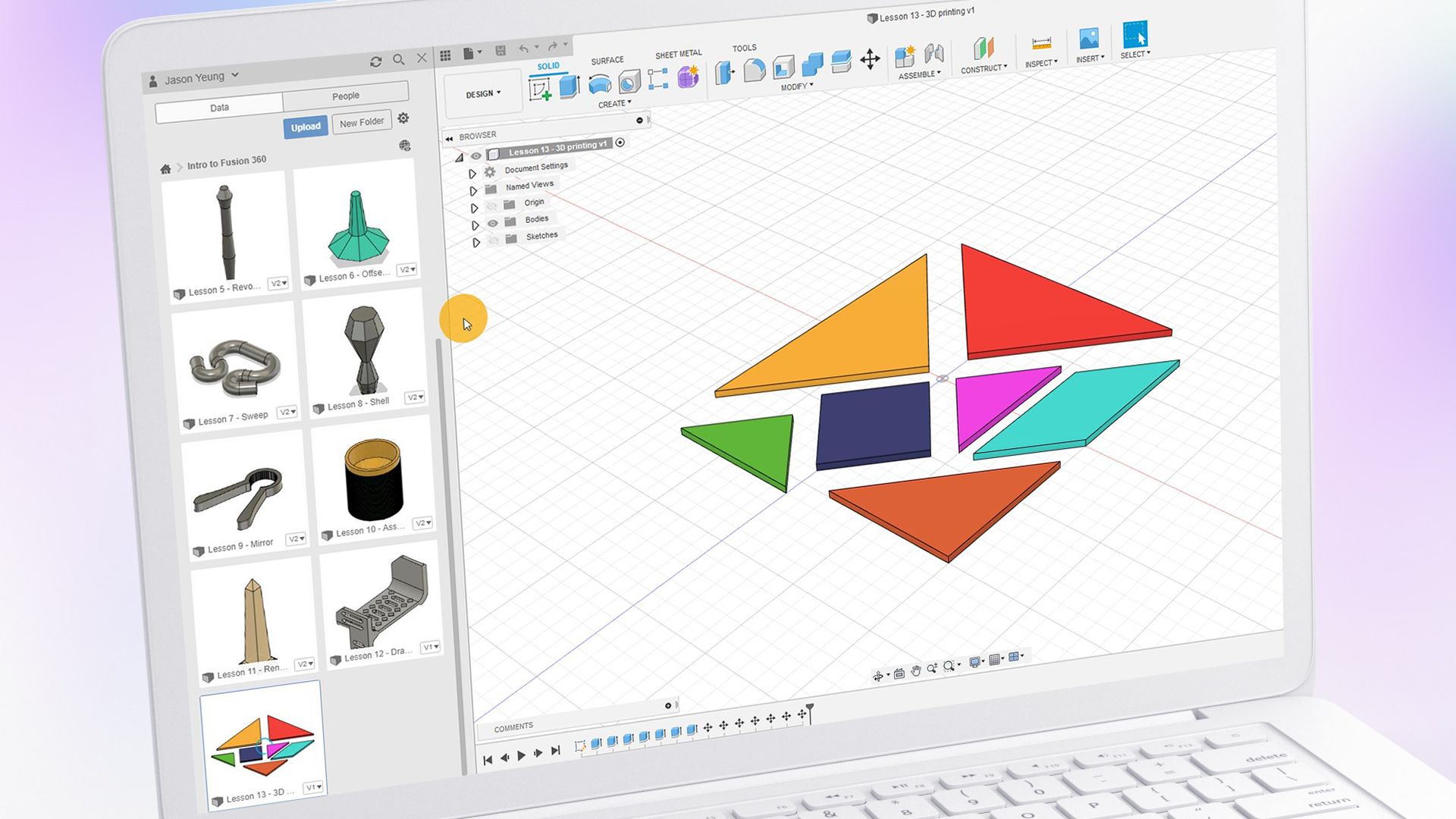 The course is suitable for complete beginners or intermediate users looking to brush up on their core design skills. Once completed, students will have a solid foundation of 3D design skills to build upon! Check out the course intro video below and if you're not yet subscribed to PrintLab, you can take a look through the full course material on our free trial here.