Tinkercad Tool Posters
Today we're releasing a set of 10 Tinkercad posters for our community to enjoy. Each poster highlights a different 3D design tool in Tinkercad and provides step-by-step instructions on using the tool.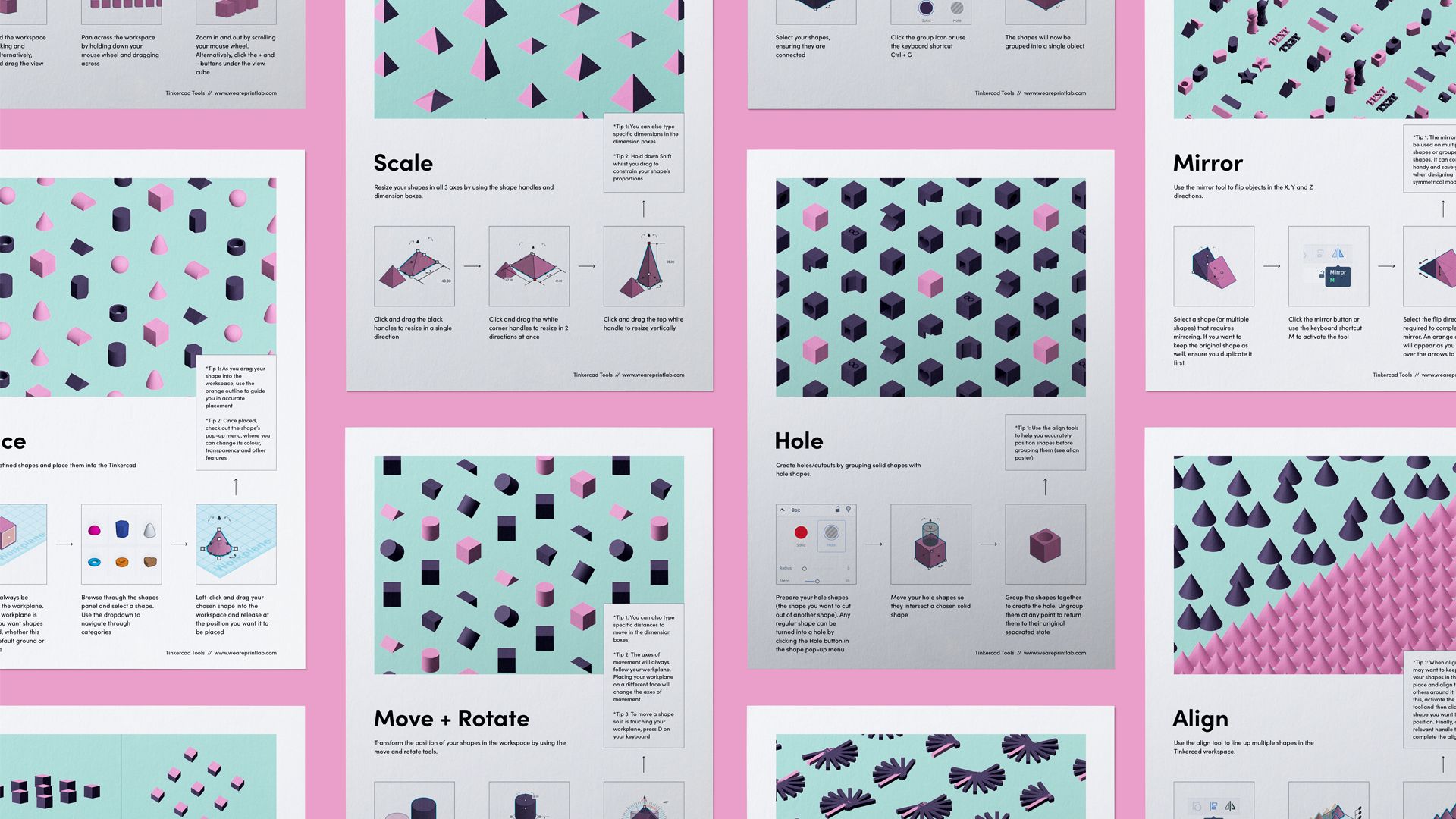 28th November 2022 • Tips
The posters include:
Navigate
Place
Scale
Move and Rotate
Group
Hole
Duplicate
Mirror
Align
Cruise
Print them out and pin them up in your classroom, use them as handouts, or simply use them to learn about Tinkercad tools. You can download the posters here – no signups involved :). We hope you enjoy using them and we look forward to releasing more content like this in the near future!