3D Printers for Schools & Education
In a recent study, we asked over 600 teachers what 3D printer brands are used in their school/organisation. Today, we're delighted to be able to share these results with you!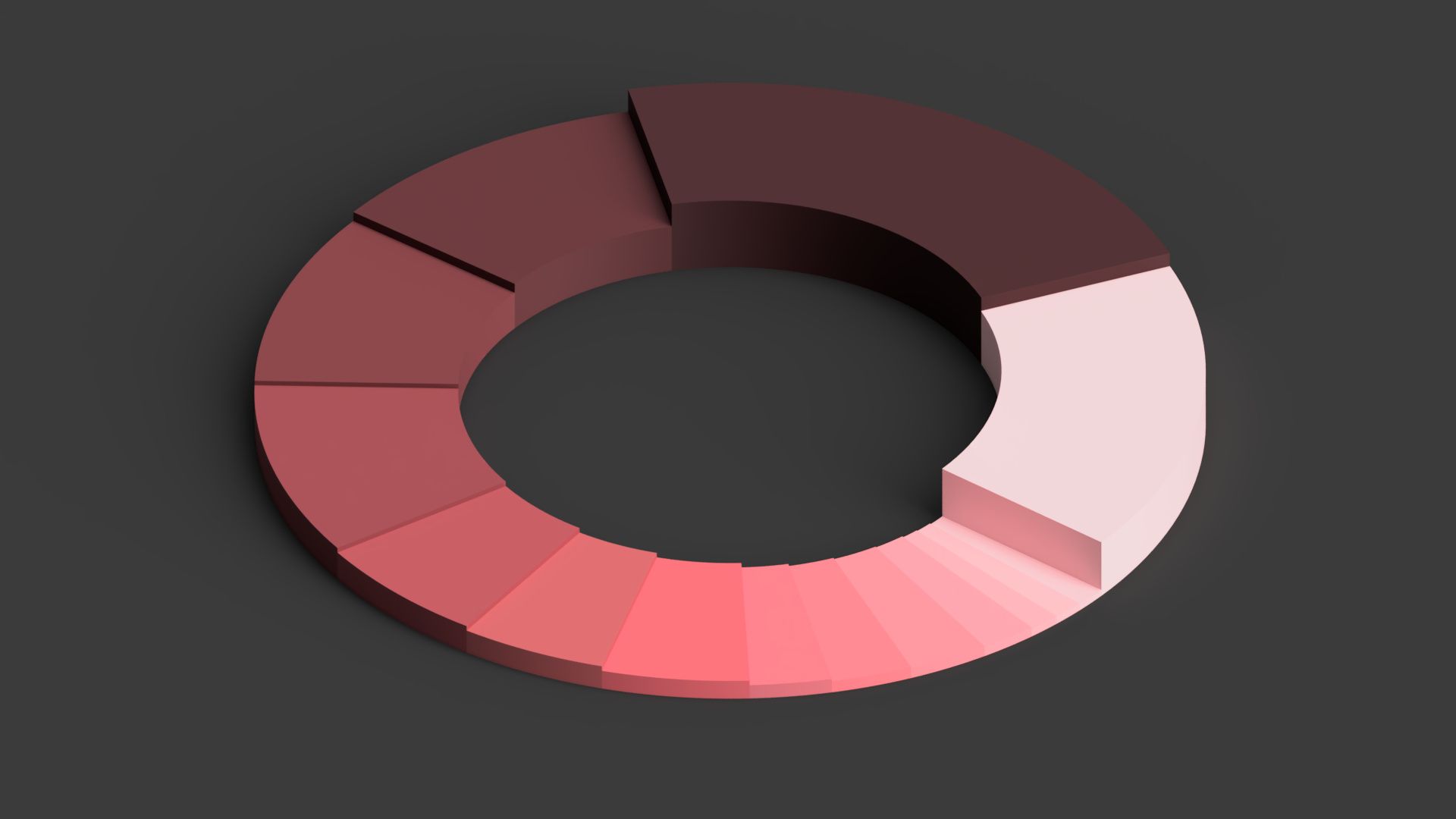 25th February 2020 • News
First of all, a few key points about the survey itself. Please bear these in mind when analysing the results:
The data was gathered as part of our 7-day trial application forms, and so the audience had an interest in PrintLab's 3D printing curriculum. This is important to note because there are some 3D printer brands who offer their own curriculum solutions (e.g. Robo 3D) and their customer base may not have an interest in PrintLab. Therefore, these brands will not have ranked highly on our list.
As mentioned, the data gathered specifies what 3D printer brands are present in the participants's school/organisation. If 2 brands were listed by the participant, 1 point was allocated to each brand.
The majority of the data was gathered from teachers in the US (58%), with the rest being spread out across the globe.
So without further ado, here are the results…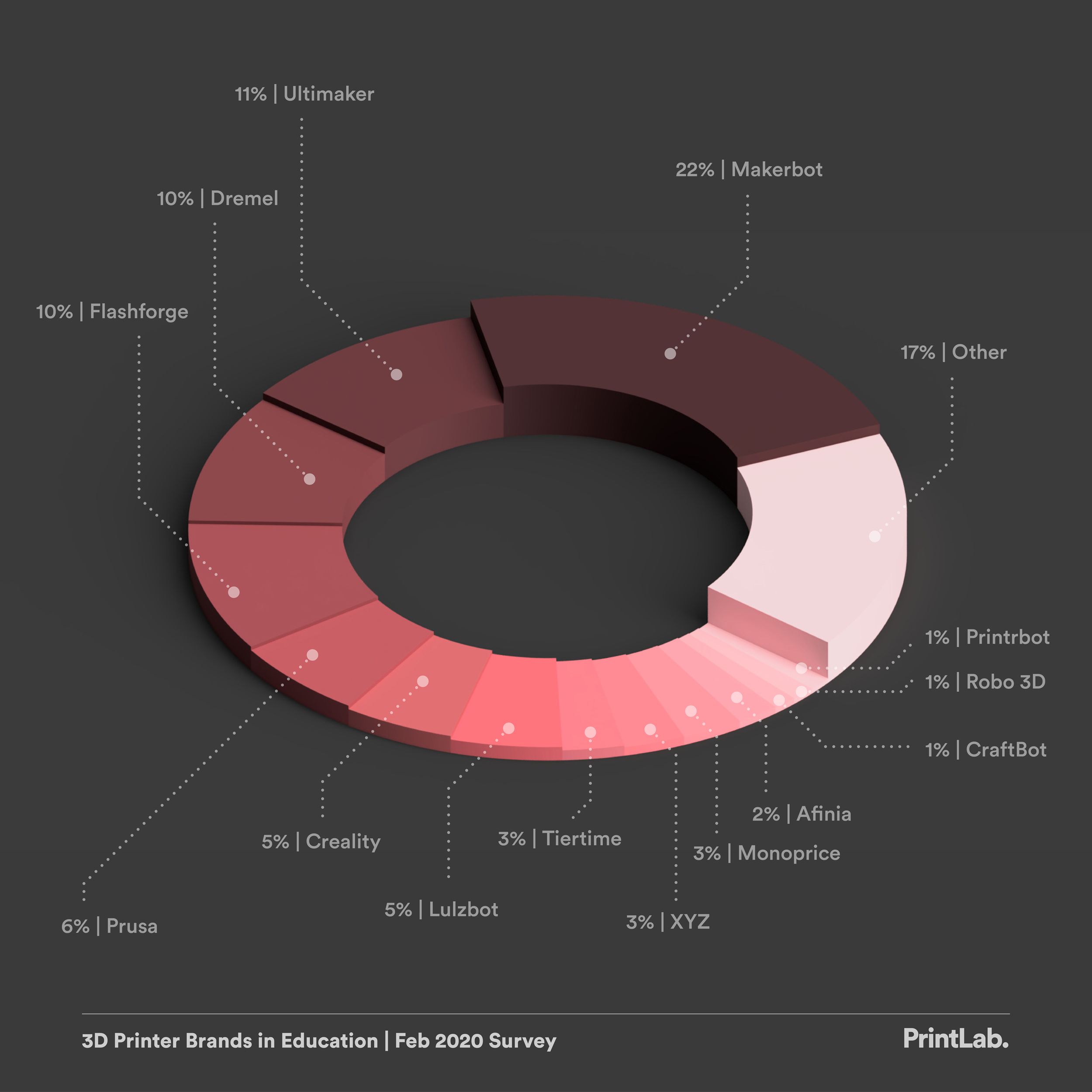 And here are a few key takeaways from the survey:
Whether you're trying to decide which 3D printer to buy or you're a company interested in the data, we hope you enjoyed the survey! We're looking forward to seeing the progression and growth of all 3D printer brands in education.
Finally, if you're a teacher looking at bringing 3D printing into the classroom, don't forget to check out our FREE 7-day trial, which includes a whole range of exciting and meaningful 3D printing projects for students in the 8-16 age group.