3D Printing Equipment at Schools & Makerspaces
Have you ever been curious about what 3D printing equipment other people use? Over the past month, we asked each of our pioneer teachers what equipment they have at their school/makerspace. Rather than just listing 3D printers, we gathered additional information about software, materials and learning/curriculum solutions.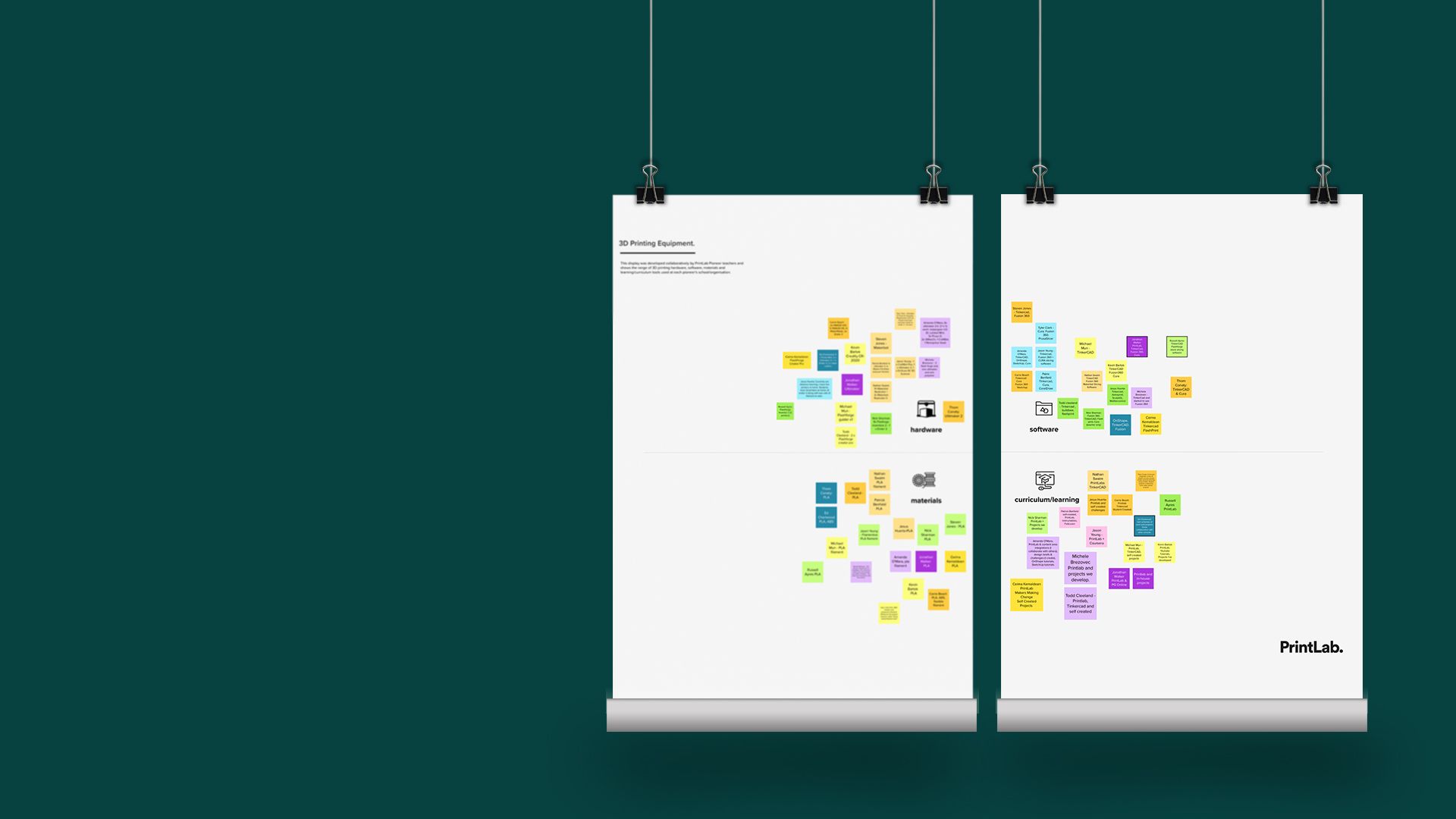 20th October 2020 • News
Today we're sharing our findings with you but first of all, a few things to note:
Many of our pioneers have been utilising 3D printing in education for quite some time so if you're just starting out, don't think that you need all the equipment they have to get going.
As we ran the study with our pioneers, you'll notice they have all listed PrintLab Classroom in the curriculum/learning section – so yes, it's a little biased!
The tool we used to develop the study is an online collaboration tool called Mural. You can think of Mural as a giant digital whiteboard, which is free for education so definitely check that out.
Now let's take a look at the data….
An image of our 'Mural' is shown below but to get a good view of the data, you can download the PDF here.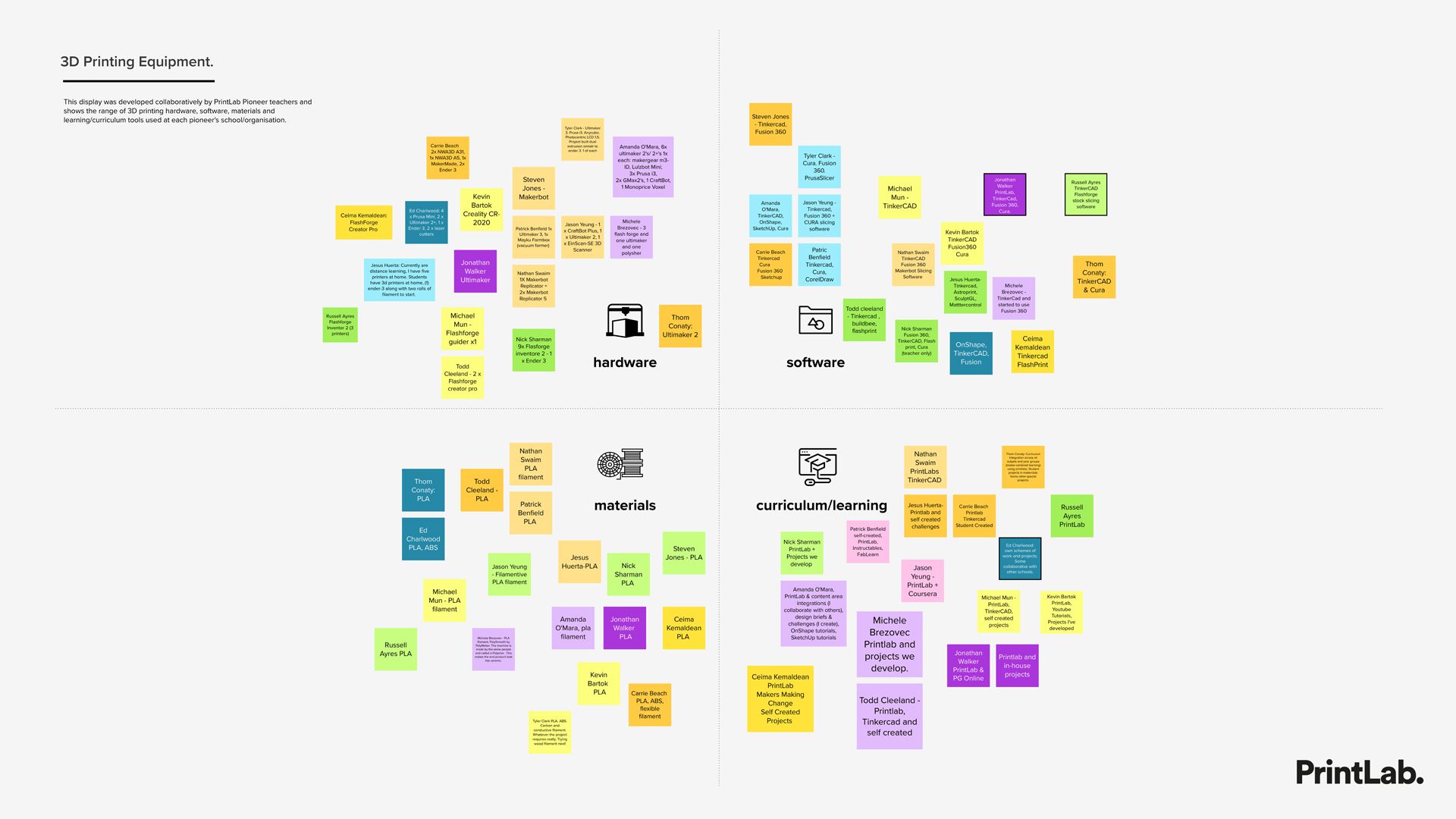 Here are some interesting findings we got from this collaborative activity:
Rather than sticking to one brand of 3D printer, many educators have opted for multiple brands.
There is promising evidence that 3D print farms are growing in the education space. One example is our pioneer and good friend Jesus Huerta, who recently acquired 18 3D printers, which students took home to assemble!
With the exception of one entry (a community-focused makerspace), all 3D printers used fused filament fabrication technology.
The combination of Tinkercad and Fusion 360 design software is a popular option, with CURA being the most prominent slicer.
Every educator uses PLA material, with only a few opting for ABS and exotic filaments.
In addition to using PrintLab, many educators develop their own projects.
We hope you found this study interesting and we'll certainly be updating it in the future to see how things change over time. A big area of interest for us personally is in the continued development of sustainable materials/processes and we're excited to see what the future holds.
If you have any questions at all about 3D printing equipment or for our pioneers, please feel free to reach out to us at hello@weareprintlab.com and we'll be sure to help you out.