​PrintLab Partner Interview: 3D Printing in Education with RAIDY 3D
Here at PrintLab, we have an ever-growing network of sales partners around the world. We are fortunate to speak with each and every partner on a regular basis about everything 3D Printing in their region. Today, we spoke with Karen from Raidy 3D, official PrintLab partner about 3D Printing in Lebanon.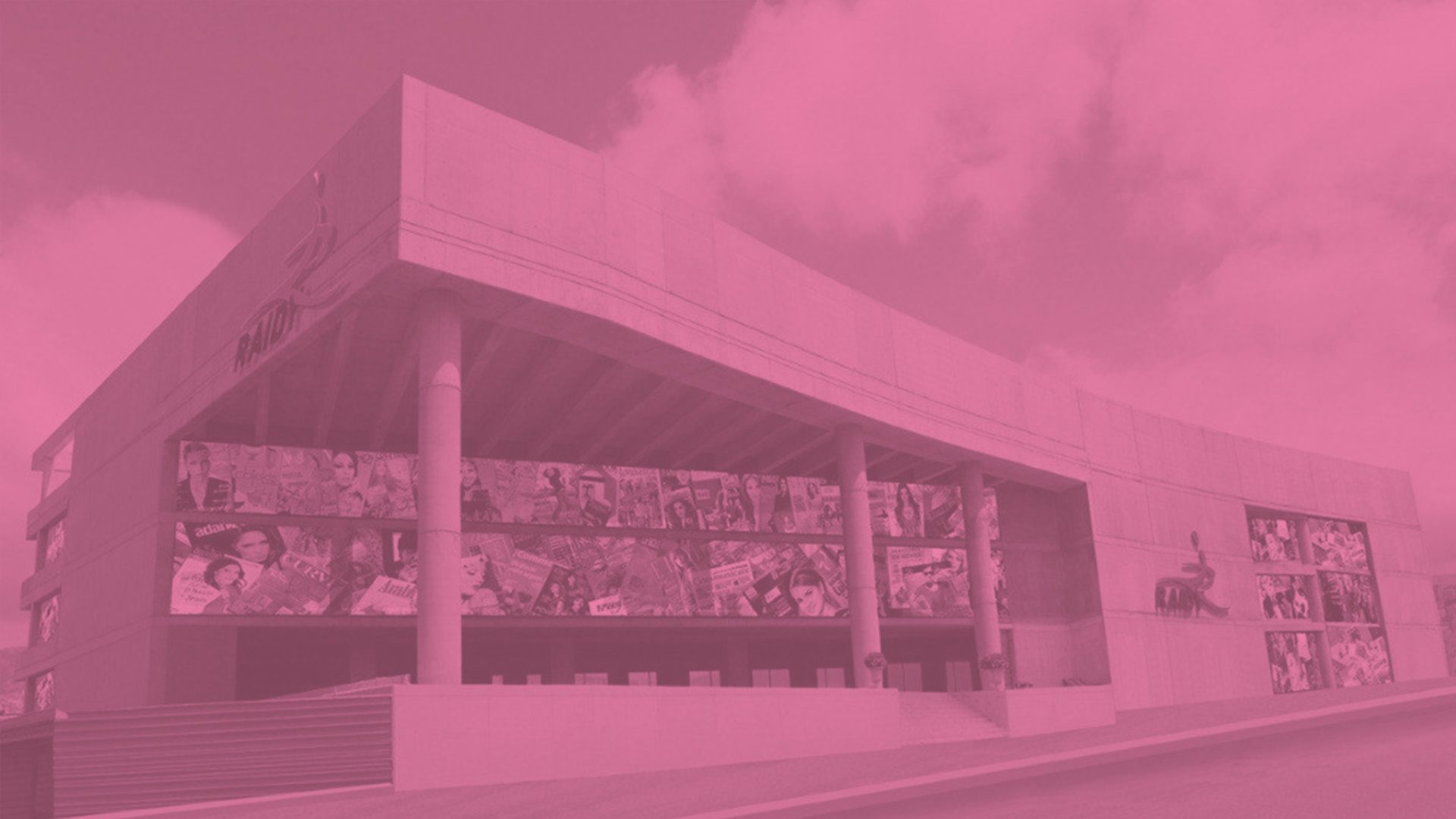 17th November 2016 • News
Here at PrintLab, we have an ever-growing network of sales partners around the world. We are fortunate to speak with each and every partner on a regular basis about everything 3D Printing in their region. Today, we spoke with Karen from Raidy 3D, official PrintLab partner about 3D Printing in Lebanon.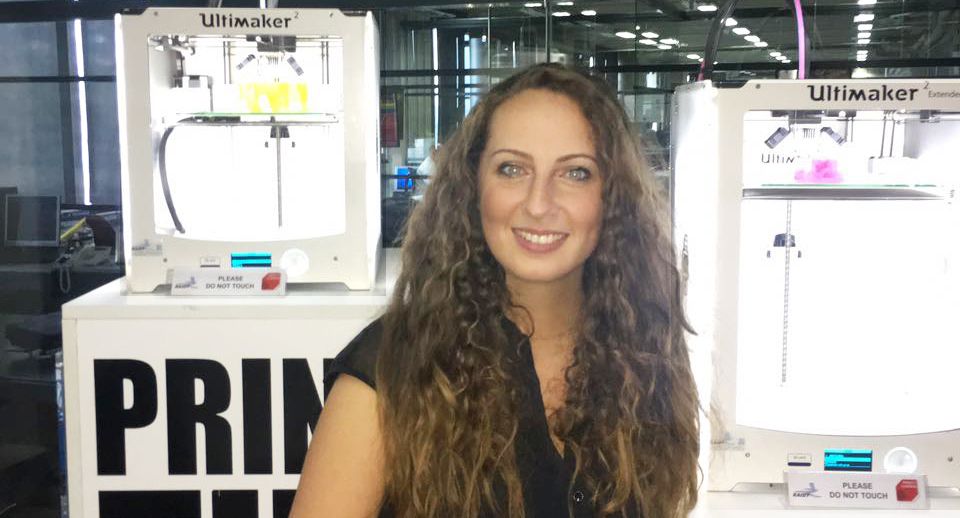 Please could you tell us a little about Raidy and your background? What attracted you to get involved in 3D Printing?
We are a regional specialized printing company that has evolved since 1973 to become today a leading player in the industry, with offices and showrooms both in Lebanon and the UAE. It was but curiosity that sparked the interest of Doumit Raidy, managing director, and led him to dig in to the 3D printing industry by attending the first 3D Printing event in London in 2012. A passion became a business when he decided to broaden the skill set of RAIDY and integrated the '3D' into the already established 'Printing' company that has today become the regional distributor of the best brands available in the market in this new and exciting field.
Why do you think it is important for young people in education to learn about 3D Printing?
We live in a 3-dimensional world and have now access to amazing 3D technologies that can allow us to better understand and grasp things. Whether it is in history class to better appreciate all facets of a historical monument up close, or in chemistry to examine the composition of molecules, STEAM subjects can and should benefit from 3D Printing especially that we believe that it is always more advantageous to be able to relate to an object through hands-on learning, than learning about it in a textbook.
What advice do you have for educators looking to integrate 3D printing at their school or university?
Do not be afraid of this technology, it can only be beneficial for you. We understand that 3D printing may seem scary at first sight, but this is a faulty impression. 3D printing is a knowledge that has become accessible to everyone, it is extremely user friendly, and our mission is to guide and help you integrate it into your curriculum and make sure this process goes smoothly.
You recently started giving weekly 3D printing workshops to groups of teachers, what is involved in these workshops and what was their reaction?
We have noticed that most educational institutions really appreciated the idea of integrating 3D printing into their courses, but were very worried and reluctant because they did not have the skills to do so. This is why we decided to hold these 3D workshops, during which we start by introducing each step of 3D printing, to after present its benefits towards students but also teachers by showing them samples of PrintLab products. We were very grateful for the Teacher's Guide PrintLab provided, this enabled us to better comfort the teachers and to encourage them to take this exciting step towards innovation. We are very pleased to see nothing but positive feedback from the teachers who leave our workshop feeling confident about 3D Printing, and are starting to notice a shift in interest as our client list is constantly growing.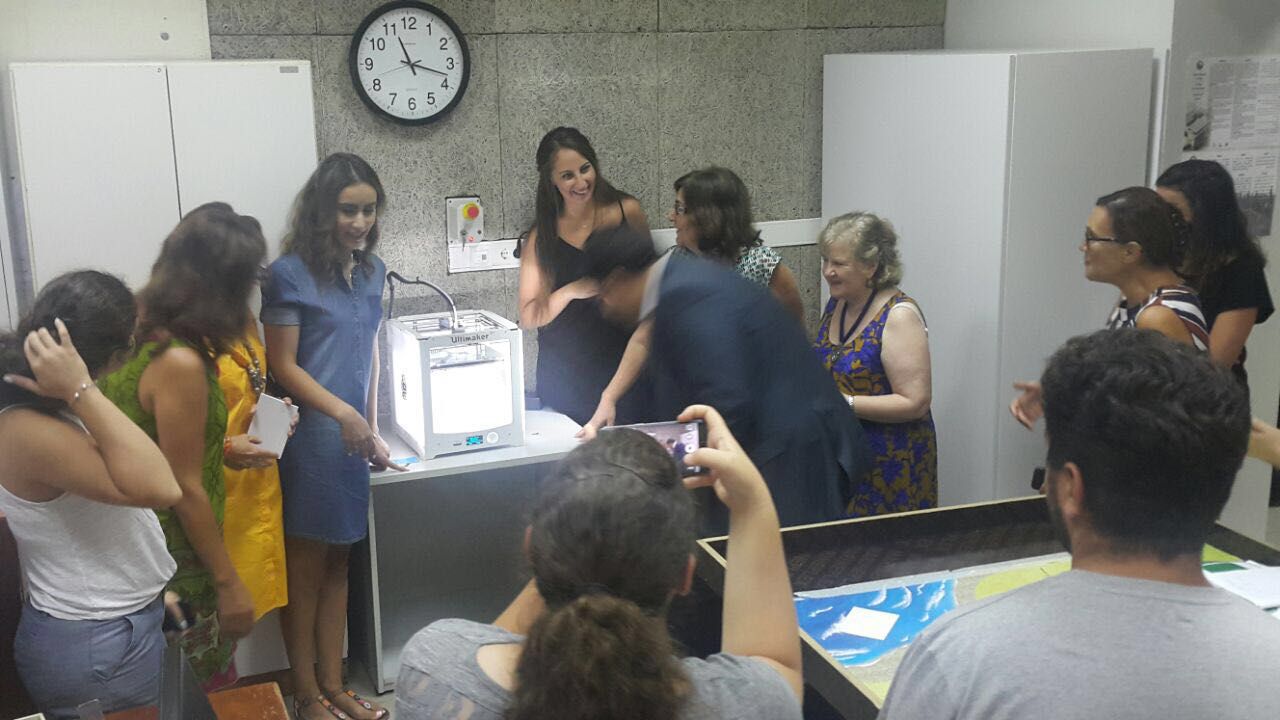 How many teachers have you worked with in Lebanon so far? Do you see this continuing for a long time?
We have worked with teachers from over 10 different educational institutions so far. This number is constantly growing because educators are witnessing the advantages of 3D printing in education and are spreading the word. We are seeing more and more enthusiasm and interest and we are confident that this is only the beginning of an inevitable upgrade of the Lebanese educational system.
Do the teachers you have met so far believe that 3D printing is going to play an important part in the future of education in Lebanon?
Lebanon benefits from an advanced academic and educational background within its population which is constantly being improved to maintain its quality and modernity. And through our workshops teachers understand that 3D printing will defy the traditional way of learning by allowing them to grasp their student's attention in an exciting new way, which is extremely motivating for them.
What is your opinion on 3D printing in Lebanon at this current time?
3D Printing is still at its initial introductory phase in Lebanon. Though we have noticed some increase in interest, people are still reticent because it is a new technology that has become accessible to them. Through our workshops and participation in multiple events all year long, we aim to reassure people and to familiarize them with 3D Printing. We believe and were proven that the most efficient way to convince them that 3D printing is an amazing tool, is through live demonstrations and face to face meetings.
Can you tell us about any 3D printing projects you have been involved in that have inspired you?
Being fond of art and technology, Doumit now uses his passion for 3D Printing to create artistic sculptures. He pushed the boundaries of 3D printing by not limiting his imagination to what the 3D printers can produce, and customizes and transforms the objects to become unique works of art. Not only have they gained popularity inside our office as they create a cosy and fun environment, but have also sparked the interest of art aficionados!
What are your thoughts on the future of 3D printing in education?
We believe that 3D printing will have a crucial and unavoidable role in education. Through 3D Printing, the mindset of the student becomes one where it is not a problem to make mistakes and encourages experimentation in their learning. Moreover, it not only stimulates students and catches their attention but also motivates teachers and creates powerful learning environments. We are now witnessing an increase of investments from Lebanese schools and universities into 3D Printing, which is the proof that the educational system is appreciating the advantages of this technology and is convinced that it is the future.
Finally, please share with us any future plans for Raidy in 3D Printing and any other information you wish to add
Because we're a great believer in continuous innovation, we are constantly growing and broadening our 3D products' portfolio, to become the 3D printing solution provider across the Middle East. We have surrounded ourselves with the best brands available in the market, and truly believe that with 3D Printing, we can print the future today.
A big thanks to Karen from Raidy 3D for her fantastic feedback. You'll hear lots more from our global PrintLab network in the future.