PrintLab Partner Interview: 3D Printing in South Africa with Build Volume
Here at PrintLab, we have an ever-growing network of sales partners around the world. We are fortunate to speak with each and every partner on a regular basis about everything 3D Printing in their region. Today, we spoke with Don from Build Volume, official PrintLab partner about 3D Printing in South Africa.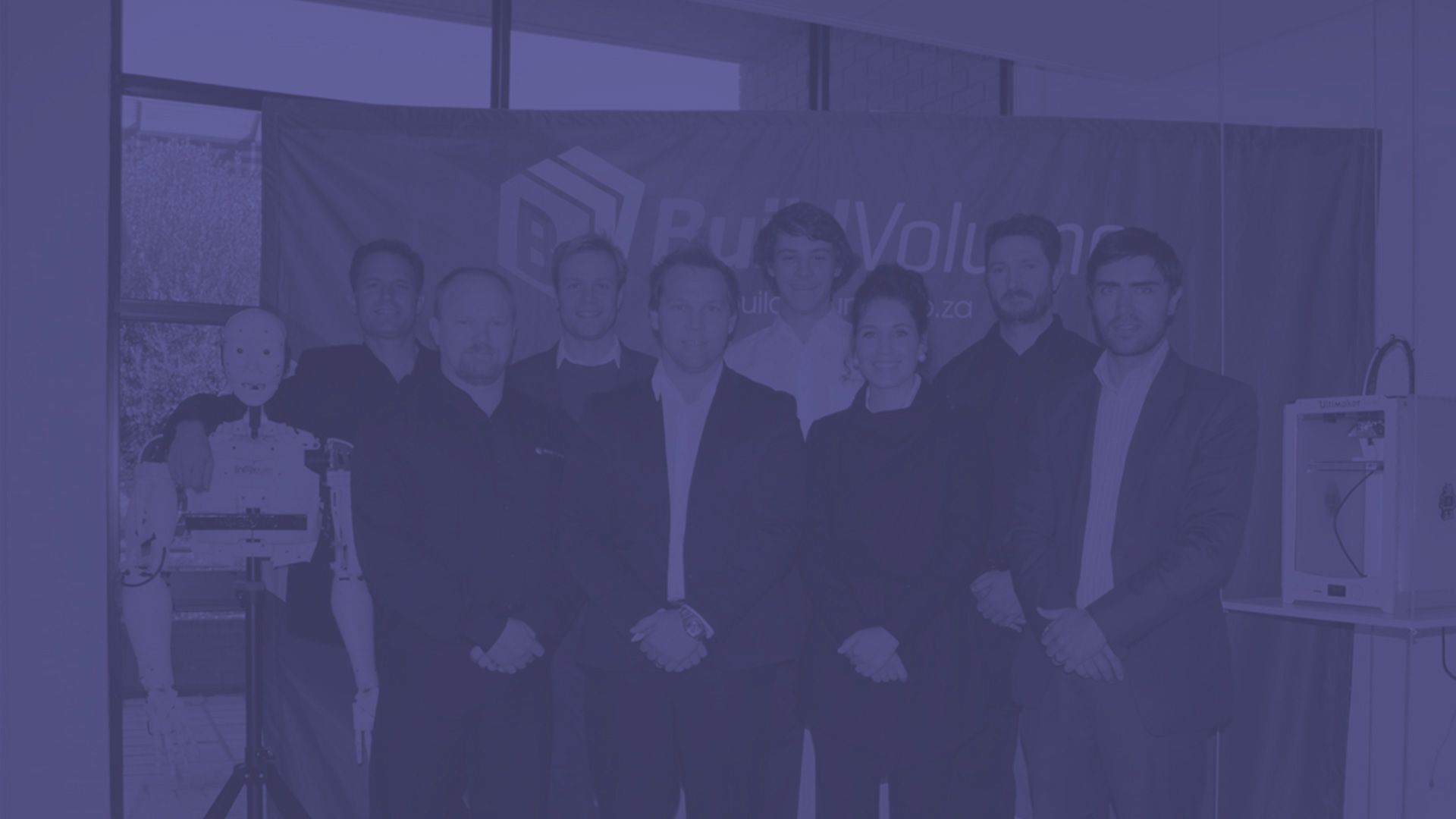 15th December 2016 • News
Tell us about BuildVolume and your background, how did you get involved in 3D printing?
BuildVolume started a bit over 3 years ago when our founder Nic Klopper visited a trade show in Europe, immediately the need for 3D Printing in South Africa was realised and BuildVolume was established with a goal to set forth a young and enthusiastic company that would be all about bringing 3D Printing into the lives of regular people. BuildVolume secured Ultimaker as it's first 3D Printer brand and this allowed us to work towards our goal, we soon realised that we needed to expand our range and secured more contracts such as Fuel3D, MakerBot, FormFutura & ColorFabb.
The company expanded and soon after it was established it was joined by our current CEO and Director Don Vermeulen, with this addition to the team BuildVolume soon secured more major brands such as Formlabs, Zortrax, CraftBot, Matter and Form, PrintLab, 3D Gence, Verbatim, LIX Pen, M3D and many more. BuildVolume soon established itself as the leading 3D Printing Company in South Africa to supply the largest range of consumer desktop 3D printers to the market. We currently supply to a variety of trading industries such as Engineering, Jewellery, Rapid Prototyping, Automotive, Education and Hobbyist just to name a few. BuildVolume is set to become SA's largest 3D Printing Distributor in both Consumer as well as Professional and Industrial markets.
What have you learnt on your 3D printing journey so far?
That 3D Printing is a ever changing market with new products and technology becoming available daily, it is an industry that you need to be well informed of and research daily or you will be left behind.
How is 3D printing evolving within South Africa?
When BuildVolume started to display and present 3D Printers to the public at trade shows back in 2014 most people never even heard of 3D Printers, most people would ask where do you insert the paper. We invested a lot of time and funds into the education of the South African market and every trade show we do we could see the knowledge of the general public improving, today you need to be up to date with all the blogs, vlogs, news feeds, new tech and many more as your questions at trade shows become much more structured and specialized as the general public become more informed of what and how 3D printing works.
Why do you think it is important for young people in education to learn about 3D printing?
3D Printing is the way forward and it is becoming part of your daily life, I cannot see a future without 3D Printers being in every household and company and being a necessity for every engineer, designer or developer. 3D printing should be incorporated into the educational structure as a fixed curriculum so that the future engineers can learn, build and improve even from a young age.
What advice do you have for educators that want to incorporate 3D printing in to their school or university classroom?
Involve your classroom in some fun activities and get your local 3D Printer Supplier involved, the experience we build up over the last couple of years could assist the children in learning quicker. Educate your classroom on the history of 3D Printing and teach them not only how to print but the different technologies so that children can understand the technology behind the printer and what technology will suite what requirements. One of the largest obstacles in 3D printing is designing, teach your classroom the fundamentals of designing so that they are able to take an idea…..form and design it into a CAD Drawing and then 3D print it into an actual reality.
A common problem we see is the lack of teaching resources available. How do you assist educators with this?
In South Africa our biggest obstacle is the reach of rural and undeveloped communities, the schools in these areas don't have any electricity or proper infrastructure making it extremely difficult to promote and implement 3D Printing or any other technology. In order to overcome this we partner up with more fortunate schools that could assist in creating a environment for the less fortunate schools to join in their 3D Printing projects and enable them to also benefit from such educational programs. Sustainability of 3D printing in schools is still a major problem we face and the assistance from Government is a necessity if we are to ensure promoting and educating of 3D Printing in the educational sector.
Can you tell us about a 3D printing project that you have been involved in that has inspired you?
We recently held a designing competition with a 3D Printer as the winning prize, we realised that in order to allow everybody to compete we opened it for both CAD design and conventional drawing of a design. The guidelines of the competition was to create a business idea and to also design a logo for your business. We received some amazing concepts and designs and as an additional add-on we printed the winning top 3 designs. We also assisted the winners in streamlining there business ideas and some suggestions on how they can implement it to make their dreams a reality.
What are your thoughts on the future of 3D printing in education?
It is not a matter of if 3D Printing will become a critical part of Education but more WHEN. I believe 3D Printing is a critical must for our youth to ensure they get exposure and develop the technology even further.
Finally, please share with us any future plans for Build Volume
BuildVolume aims to become the largest Distributor of 3D Printing equipment in South Africa and Sub-Saharan Africa. To achieve this we have set forth structured plans together with our suppliers to make this a reality.  We aim to cater for all industries and empower our re-sellers to get technical skilled to ensure informative, fast and professional service to the public.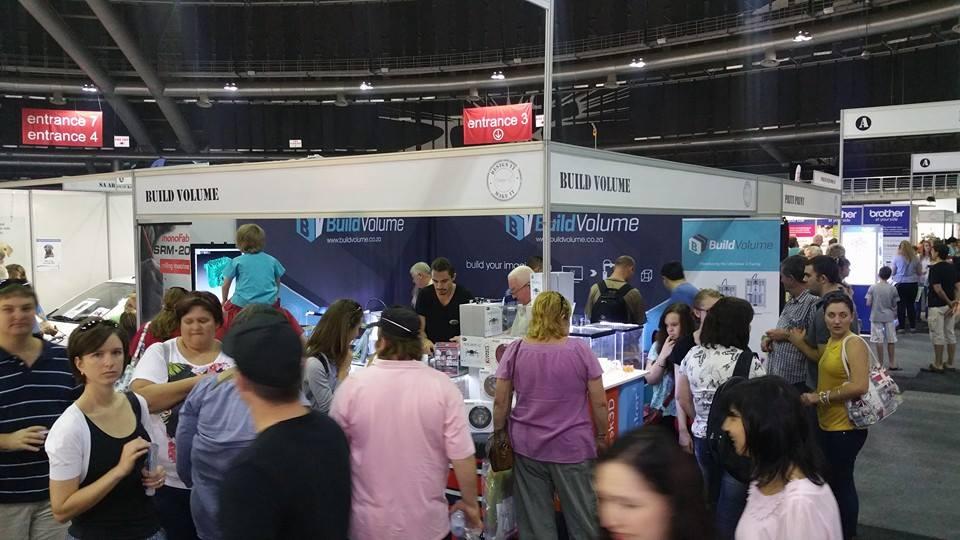 A big thanks to Don from BuildVolume for his time. You'll hear lots more from our global PrintLab network in the future.