A Pathway of 3D Printing Lesson Plans for STEM Classes
We recently had the pleasure of catching up with Felix Malombe, a STEAM Educator at Crawford International School in Nairobi, Kenya. Felix recently subscribed to PrintLab Classroom and politely requested some advice on which lessons to deliver first for his STEAM class. Today, we're going to be providing Felix with an example pathway for his STEAM class and we thought we'd do it in the form of a blog so others can take inspiration or guidance from it.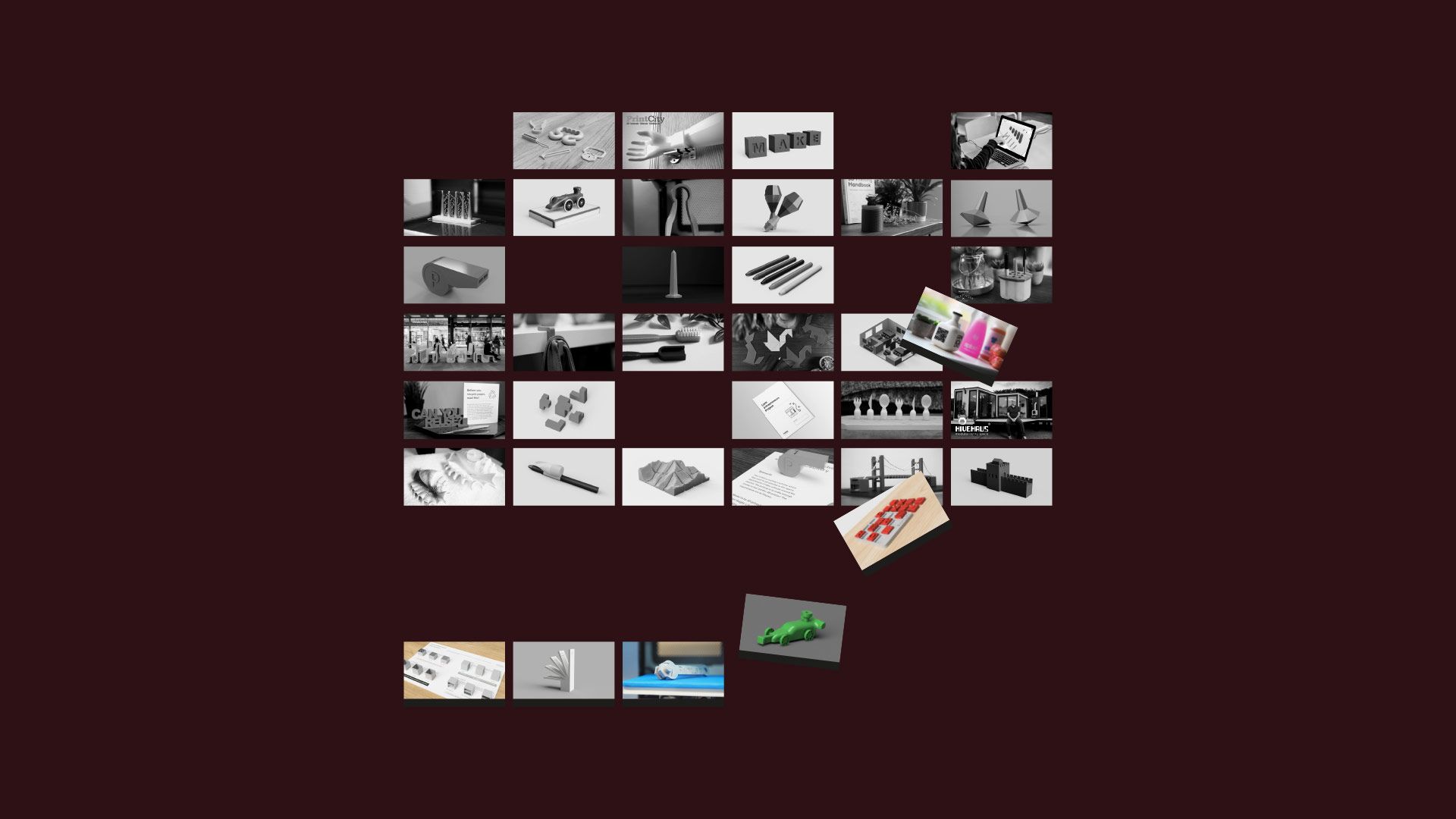 23rd May 2020 • News
The example pathway we'll be showing is for:
Students in STEM/STEAM classes or a 3D printing club
Students in the age group 8-13
Students who are new or just getting started with 3D printing and Tinkercad software
The format of the pathway is split into 3 segments:
Projects 1-4 focus are individual lessons that build foundational skills in 3D printing, 3D design and slicing software
Projects 5-7 are basic projects that introduce students to 3D printing for iterative design, customisation, entrepreneurship and engineering design
Projects 8-10 focus on longer and more complicated design-thinking and human-centred design challenges
Let's take a look at the example pathway!
1. 3D Printing Basics Workshop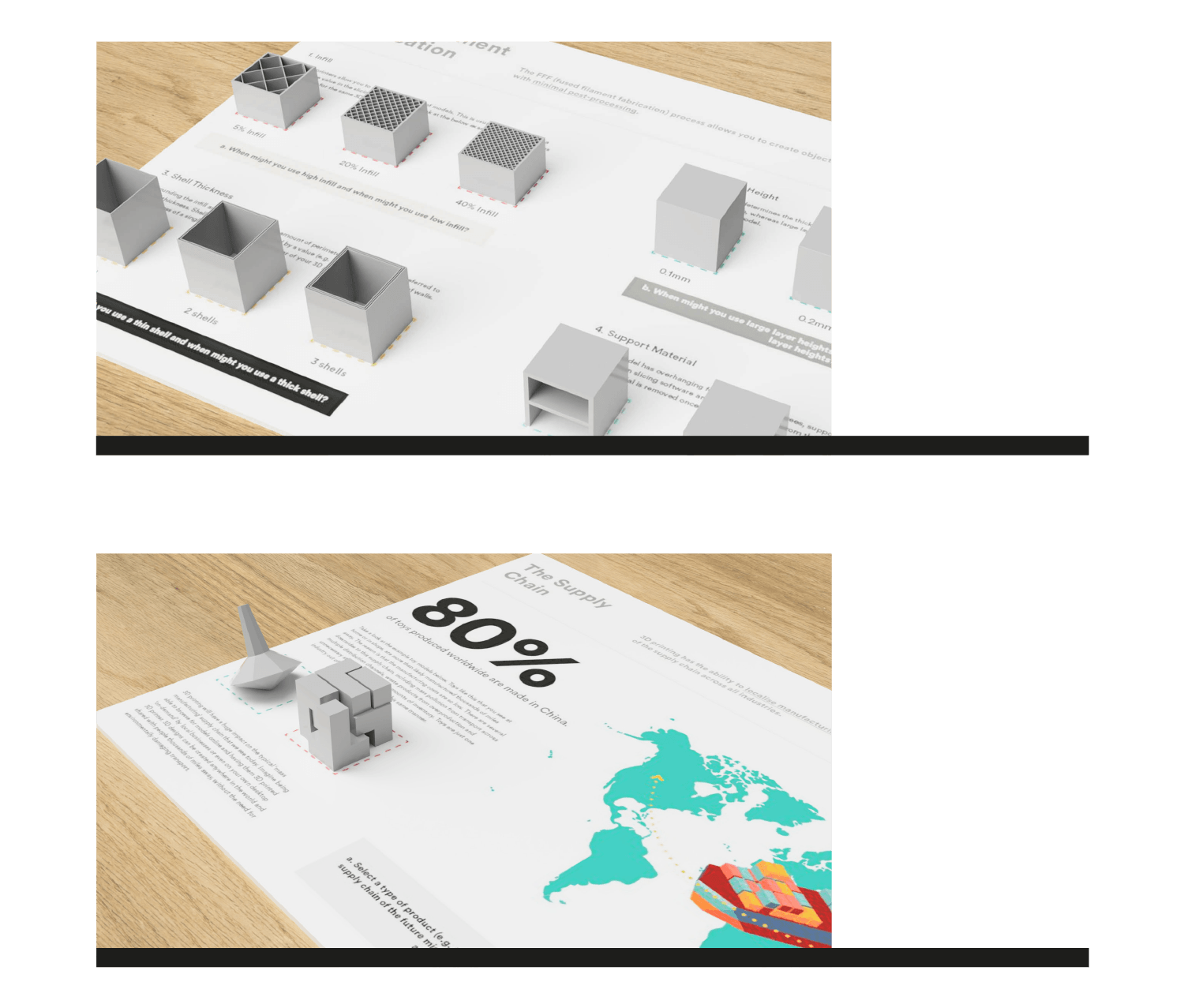 This lesson plan combines all the key fundamentals of 3D printing into a single 60 minute workshop. The aim is to provide students with a complete overview of 3D printing technologies and the opportunities and limitations that come with them. The format of the workshop is based on 10 workstations, each consisting of an information poster, 3D printed demonstration models and challenges that encourage creative thinking.
2. 3D Modelling Basics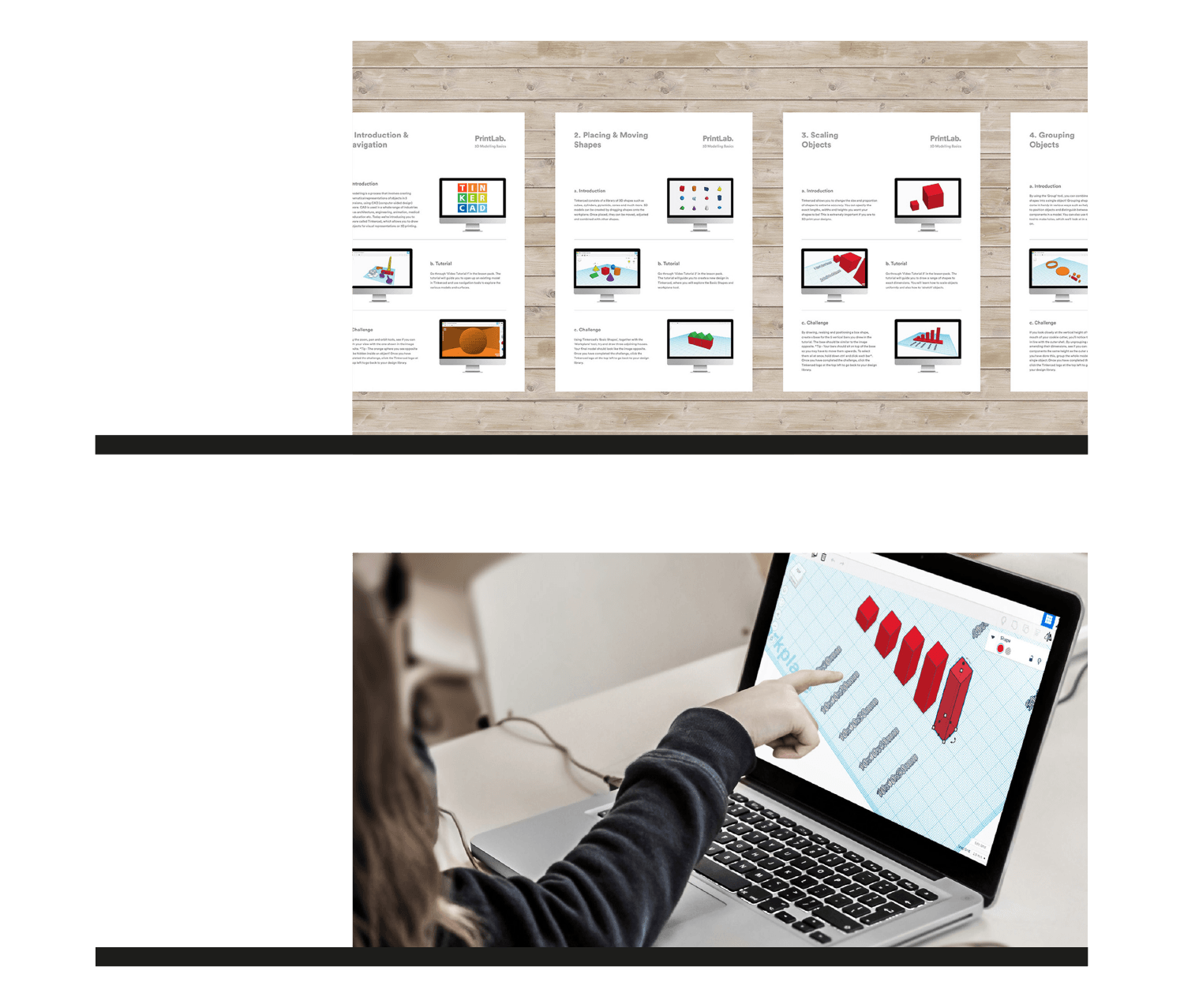 This lesson plan combines all the key fundamentals of 3D modelling in Tinkercad into a 1-2 hour workshop. From navigating the model workspace and placing objects to mirroring and combining shapes, students will be provided with a complete overview of the tools and opportunities within Tinkercad software.
3. Designing for 3D Printing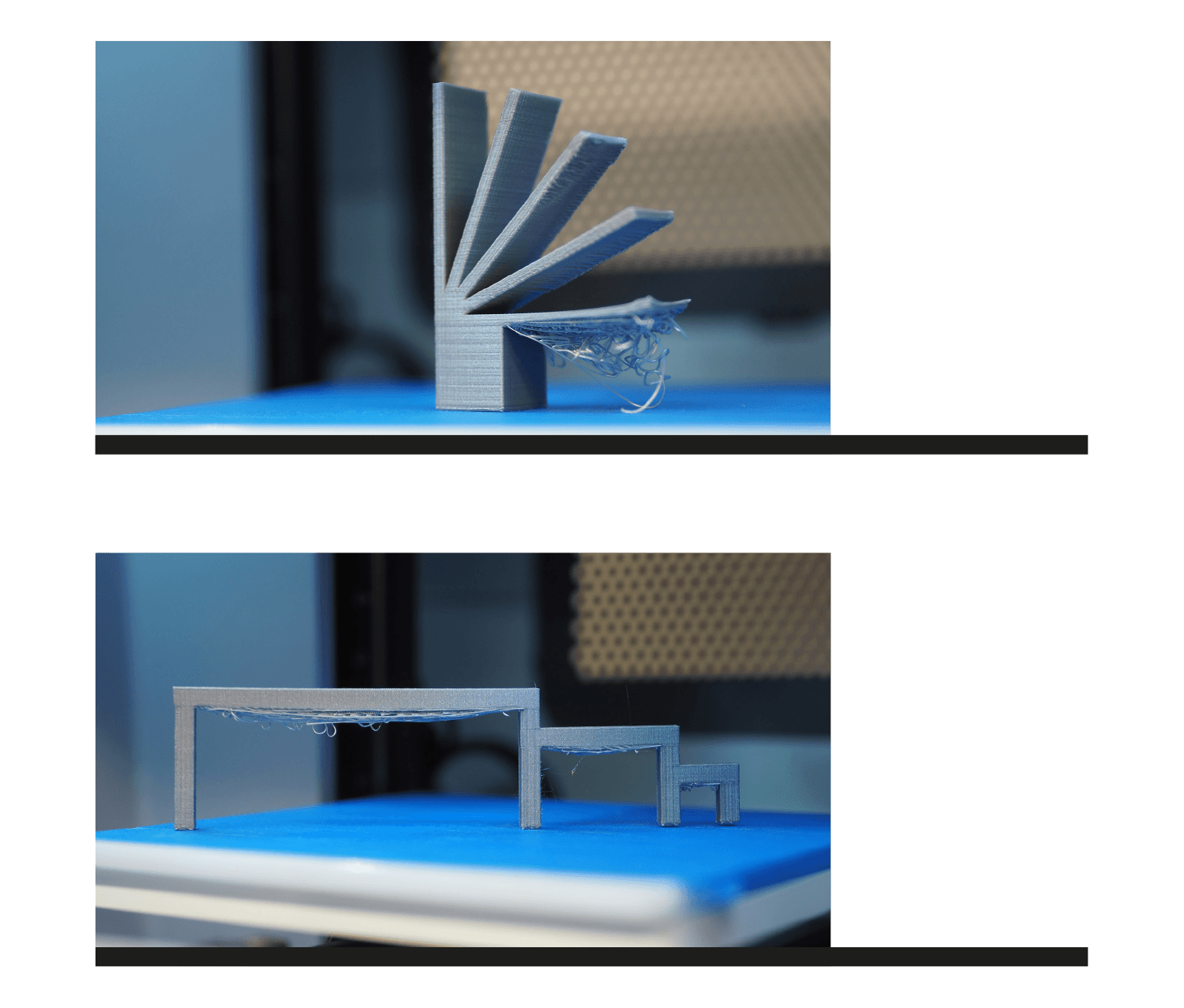 In this short online course, students will learn about the best practices for designing in Tinkercad software, specifically for 3D printing. The course is video based and goes over 10 essential tips to achieving good quality prints on FFF (Fused Filament Fabrication) 3D printers – from overhanging features and bridges to wall thicknesses and tolerances.
4. Slicing for 3D Printing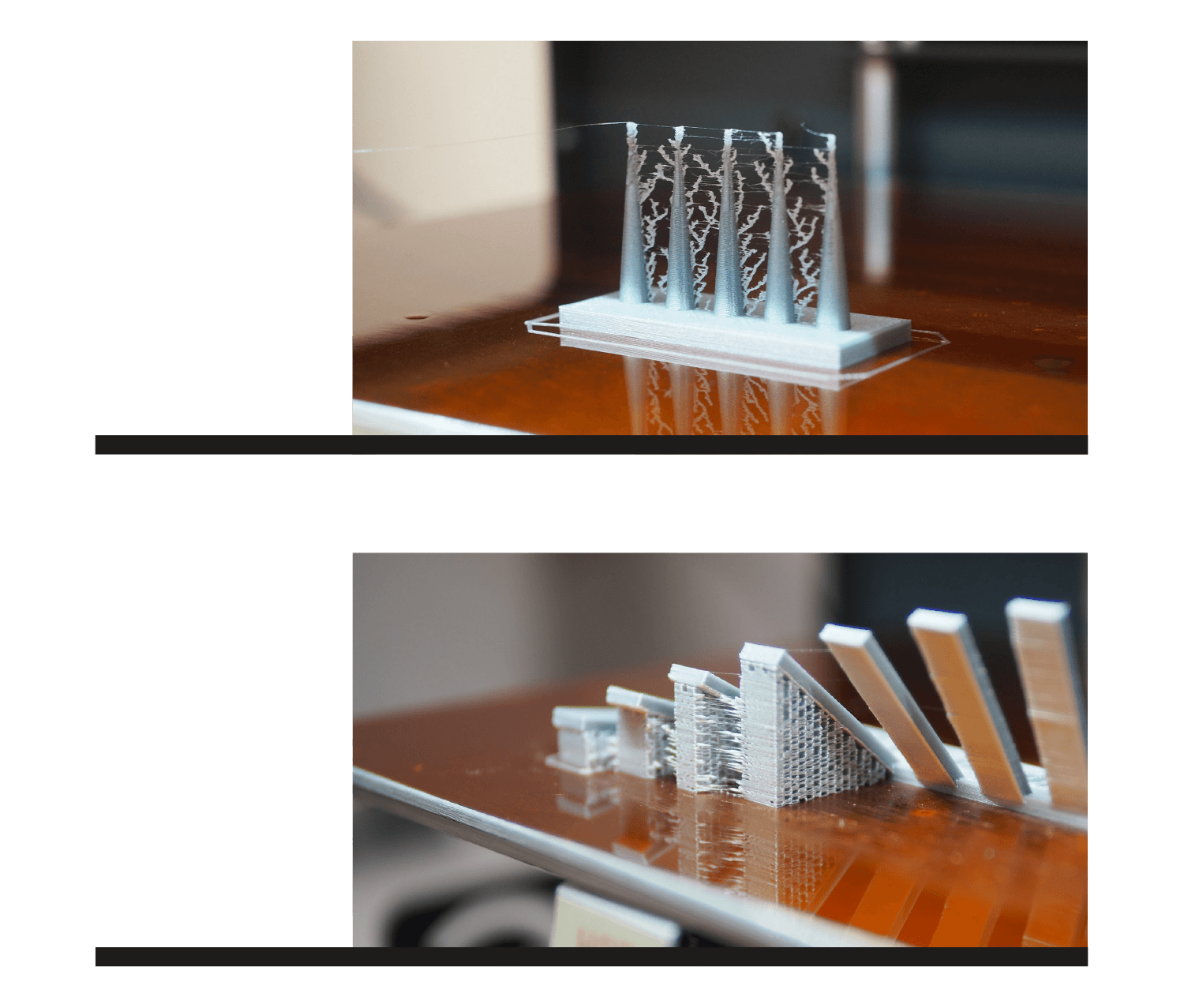 In this short online course, students will learn about 10 essential slicer settings to help get the most out of your 3D printer. The course is video based and based on FFF (Fused Filament Fabrication) 3D printers. From print speed and temperature to outer layer thickness and orientation, students will be sure to learn some handy tips to achieve good quality prints.
5. Design your own Spinning Top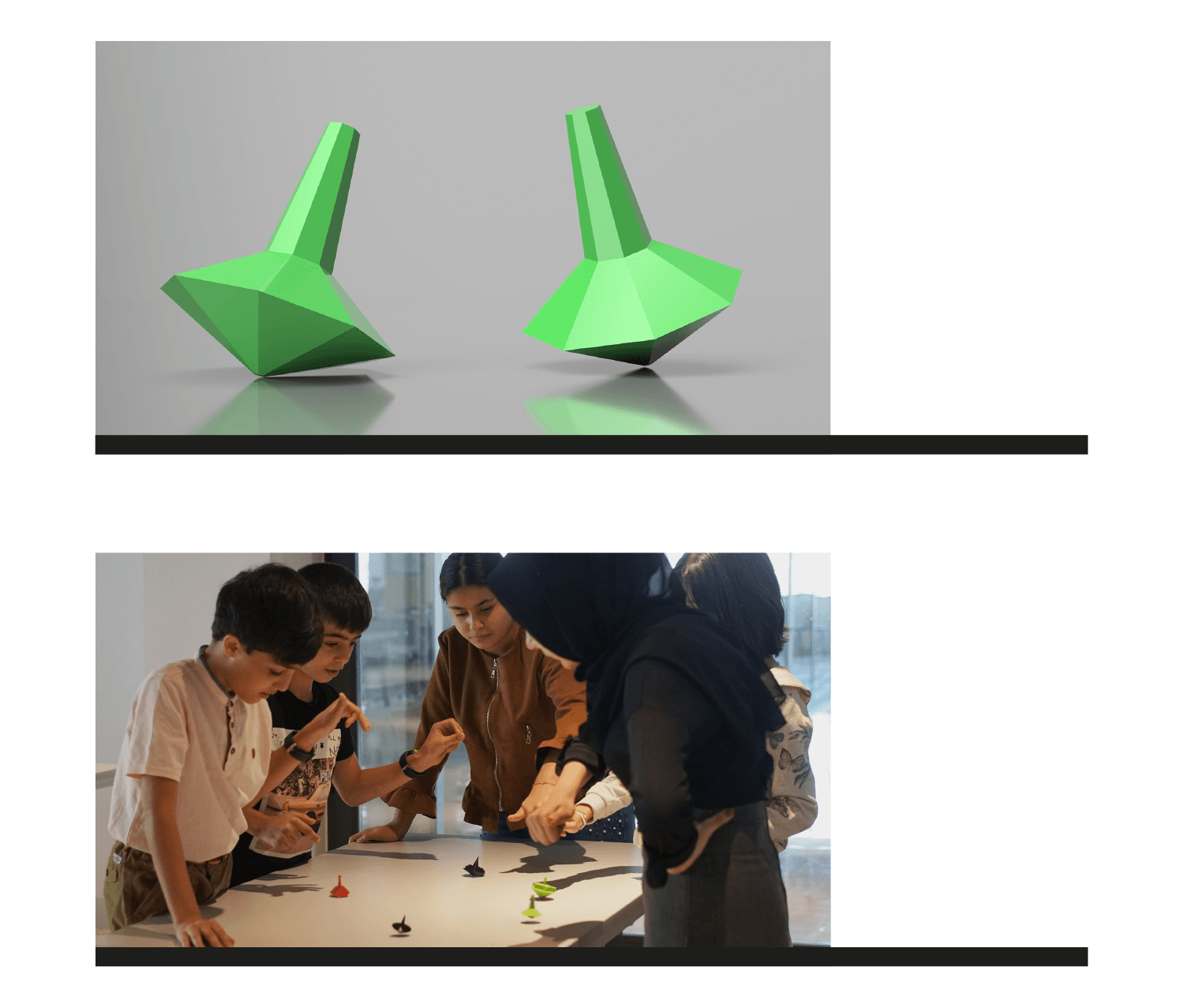 This lesson is a fantastic starter project to engage students and introduce them to iterative design. During the project, students will be designing and 3D printing their own unique spinning top, which they will use in a class competition. Concepts explored include angular momentum, torque, friction and more.
6. Making Stationery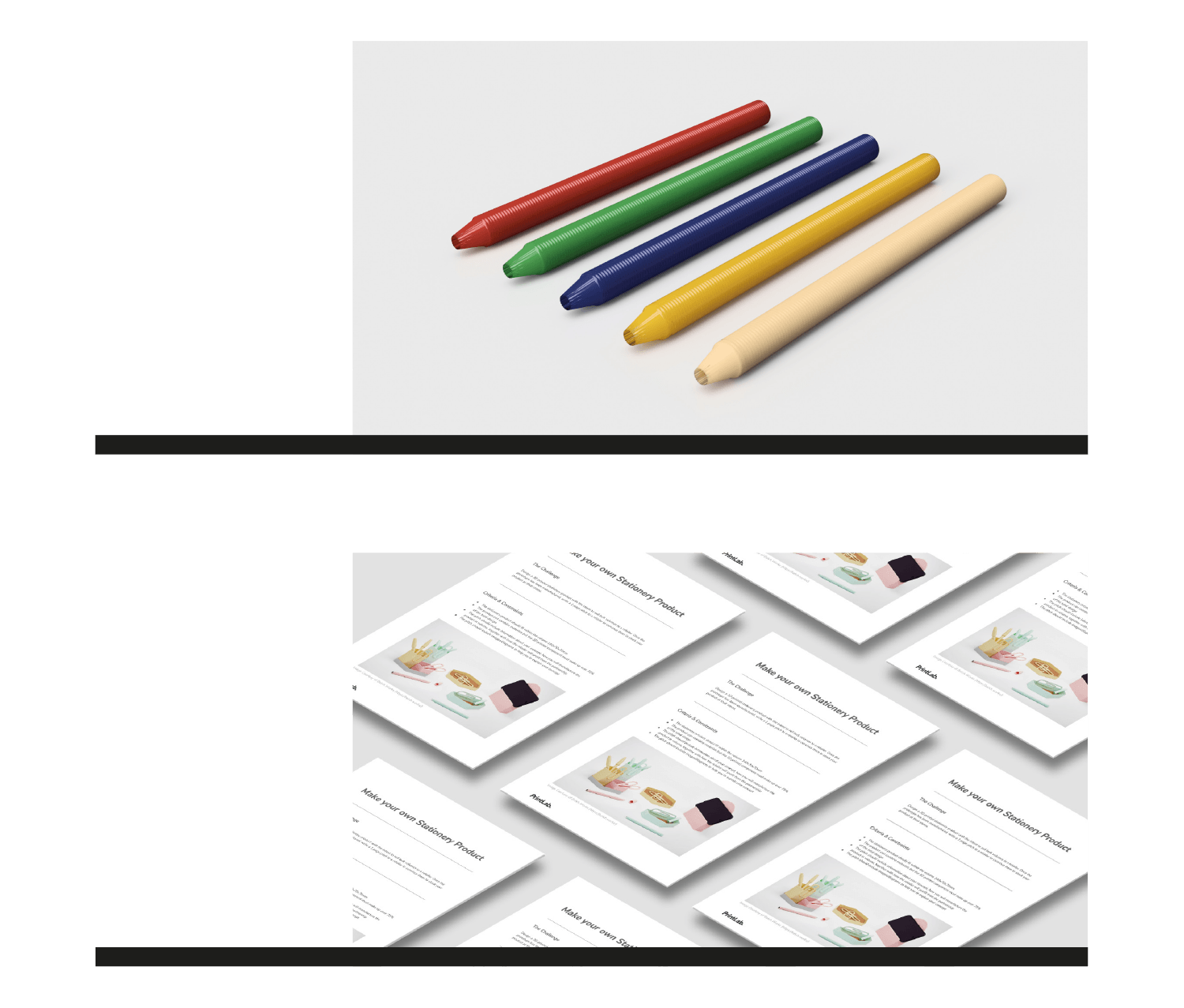 This entrepreneurial lesson begins with an overview of Batch.works – an innovative company that design, produce, sell and ship consumer products under one roof. Using the knowledge gained from the overview, together with a CAD tutorial video, students are challenged to design and 3D print their own stationery product. Finally, students develop a pitch for their product to be stocked by a retailer.
7. Balloon Powered Dragster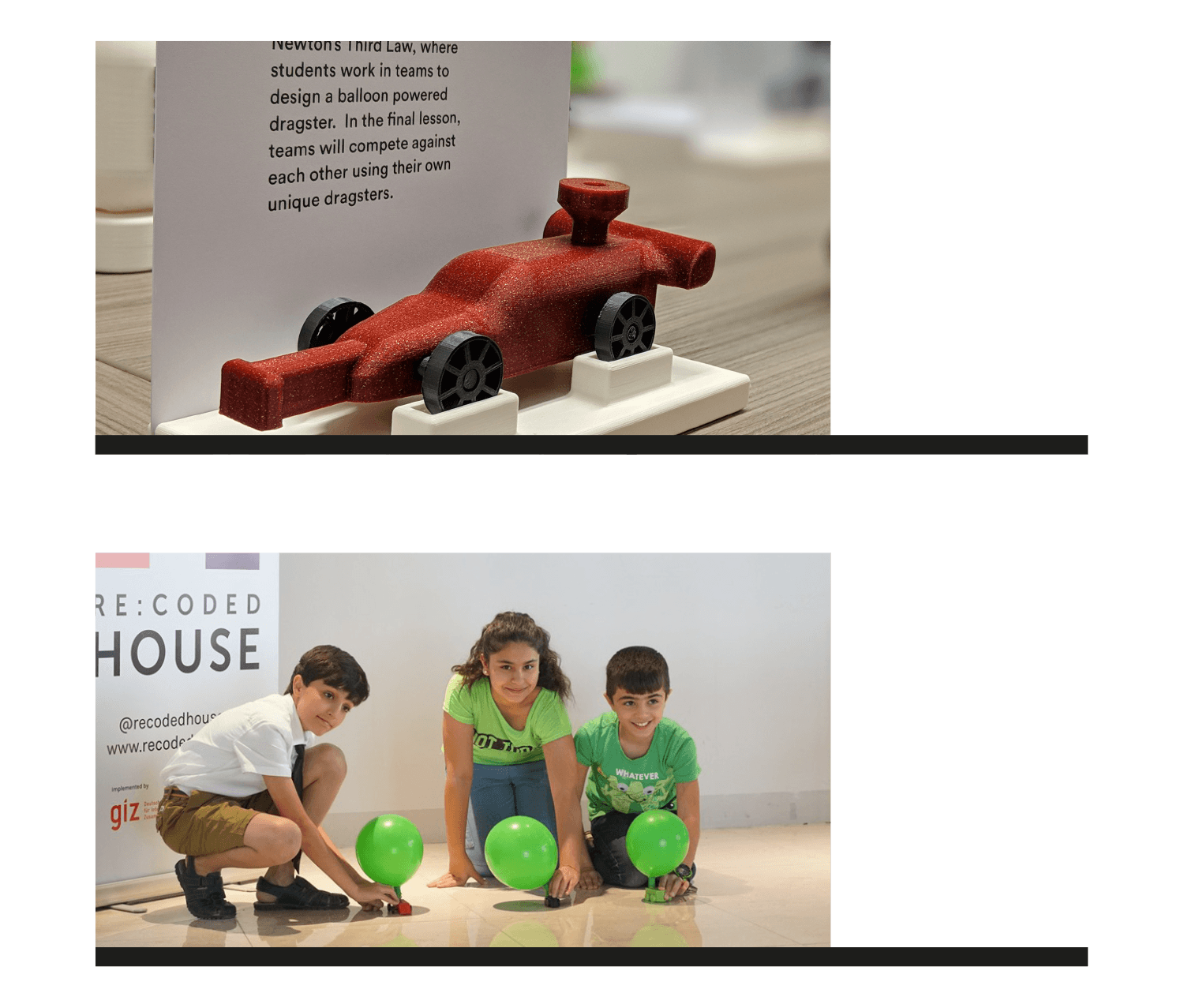 In this engineering design project, students will begin by learning about forces, motion and Newton's Third Law. Using this knowledge, students will embark on a creative journey to design and 3D print their own functional, balloon powered dragster. Their aim is to create a vehicle that can travel as far as possible in a straight line and in the final lesson, they will compete against each other using their own unique dragsters.
8. Project Upcycle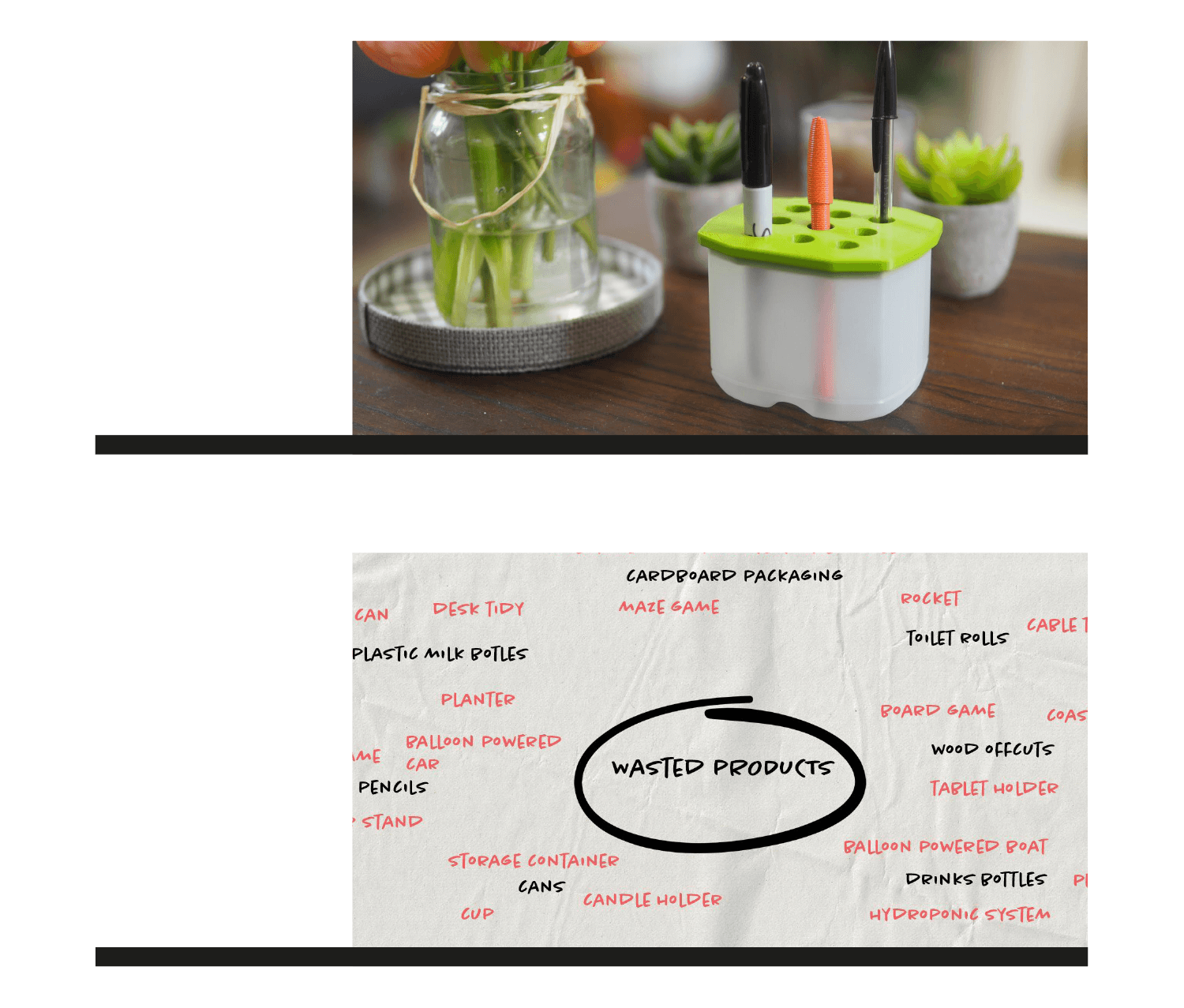 In this circular economy project, students will upcycle waste materials at their school by combining them with 3D printed forms to create useful products. The project begins with a presentation and a precedent case study about sustainable design social enterprise – Goldfinger Factory. Students then investigate what waste materials are thrown away by their school, before giving them new life through an iterative design process.
9. The Make:able Challenge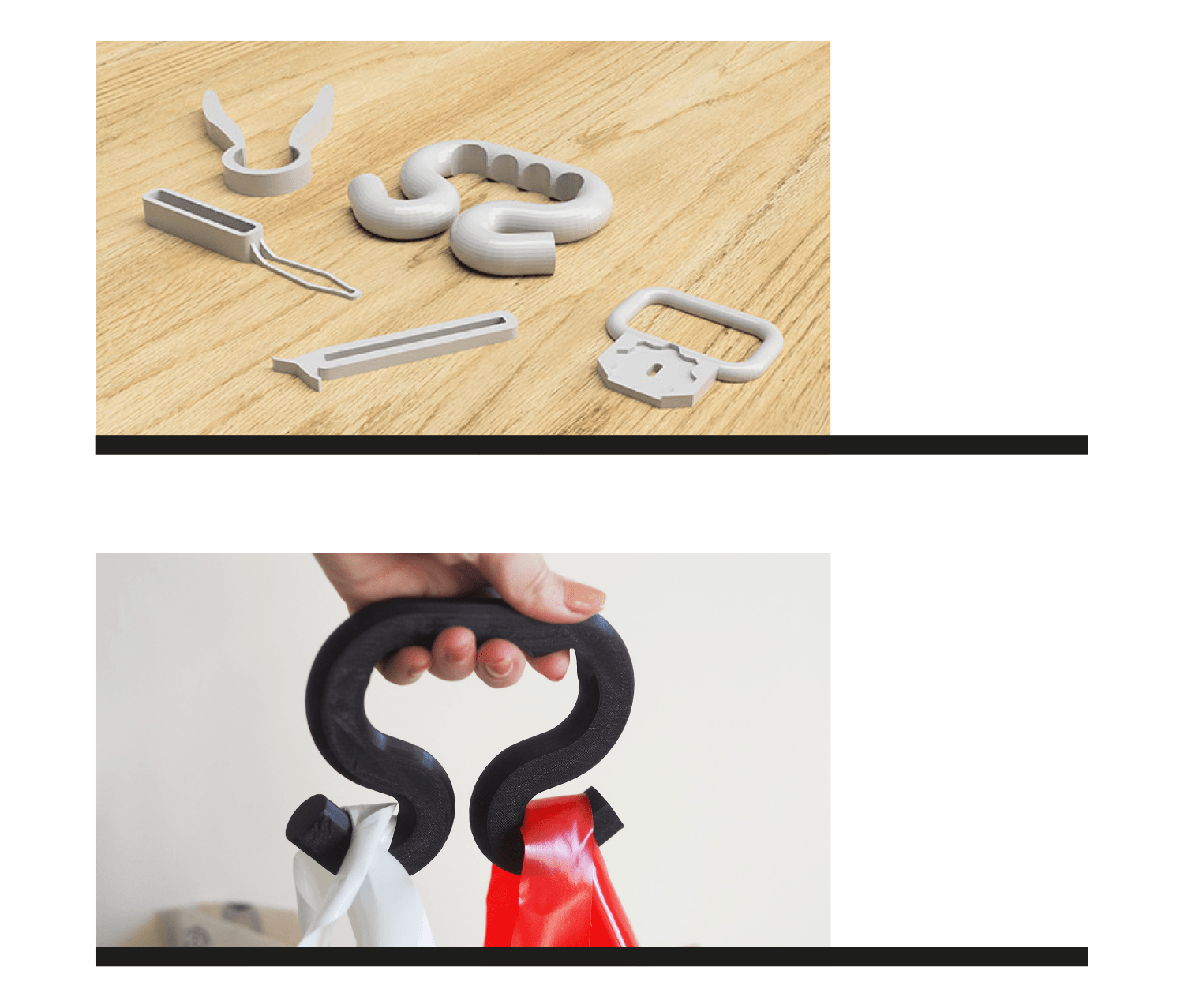 Make:able is a 3D printing and assistive technology design challenge, brought to you by PrintLab, Autodesk & partners. The brief is to "Design and make a 3D printed product or prototype that improves the day-to-day life of someone with a disability or the elderly. Then share your story in a video submission for the chance to win amazing prizes". Going beyond a competition, the Make:able design challenge centres around an online challenge toolkit, which takes you through a step-by-step process to design and make an assistive device.
10. Pandemic Products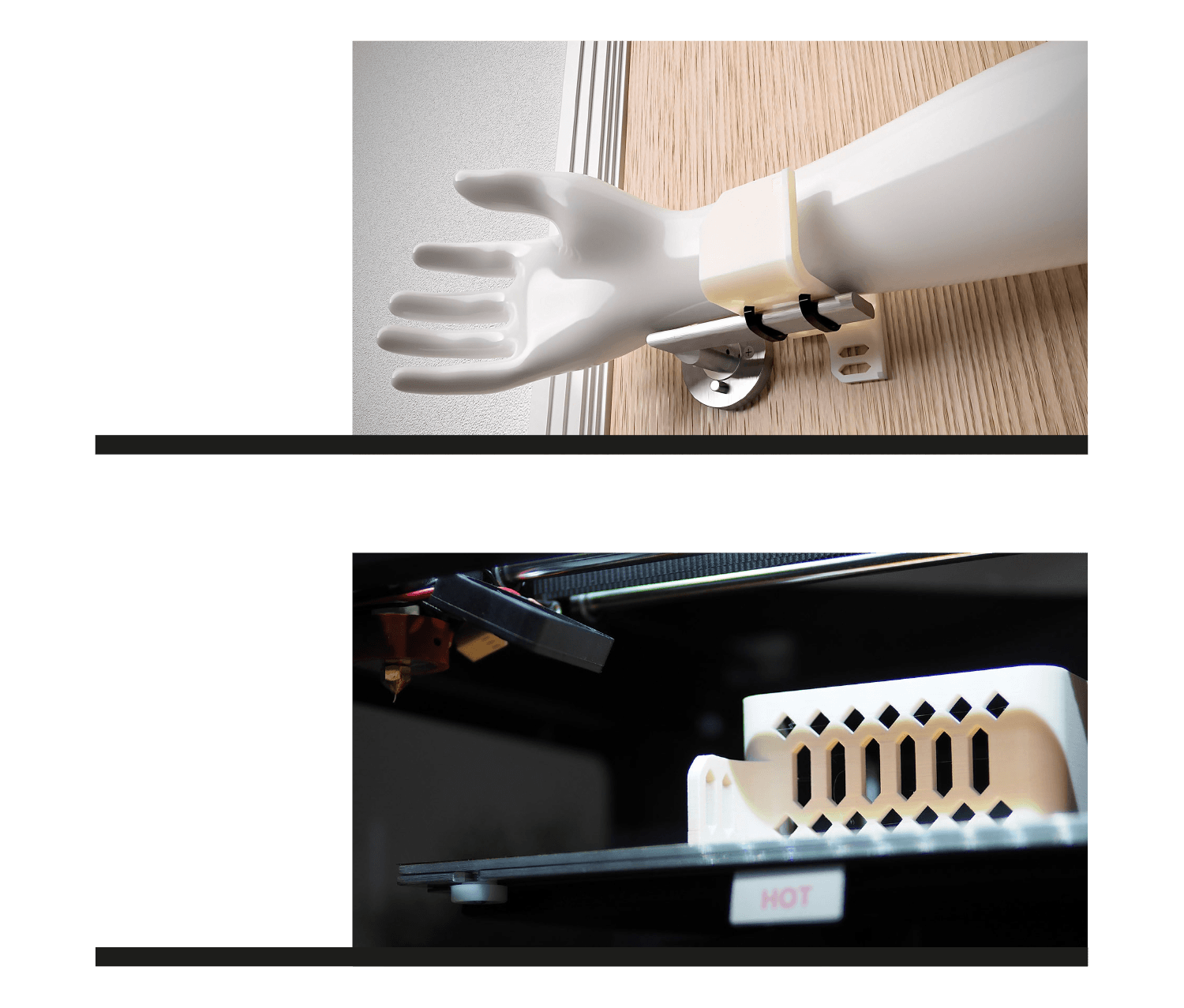 In this urban resilience project, students design solutions to limit the spread of viruses such as Covid-19 on surfaces. Students begin by explornig an innovative solution called Armie (by Print City) – a hands-free handle design that promotes the user to use their arm to open doors and drawers. By following tutorials to design and improve Armie for their classroom handles, students will be equipped with the foundational knowledge and skills to make their own unique solutions through a process of research, simulation, design, testing and iteration.
—
We hope you enjoyed reading through this example pathway and we'll be sure to develop more resources like this for a variety of classes and age groups. If you're interested in PrintLab for your school/organisation, click here to start a free trial!