3D Printing Models for School Events and the Local Community
In today's blog, we sit down with PrintLab Pioneer and Expanding Horizons Teacher at South Meadow School, Michele Brezovec. Over the years, Michele and her students have created a range of 3D printed models for their school and local community. Let's dive in and learn more!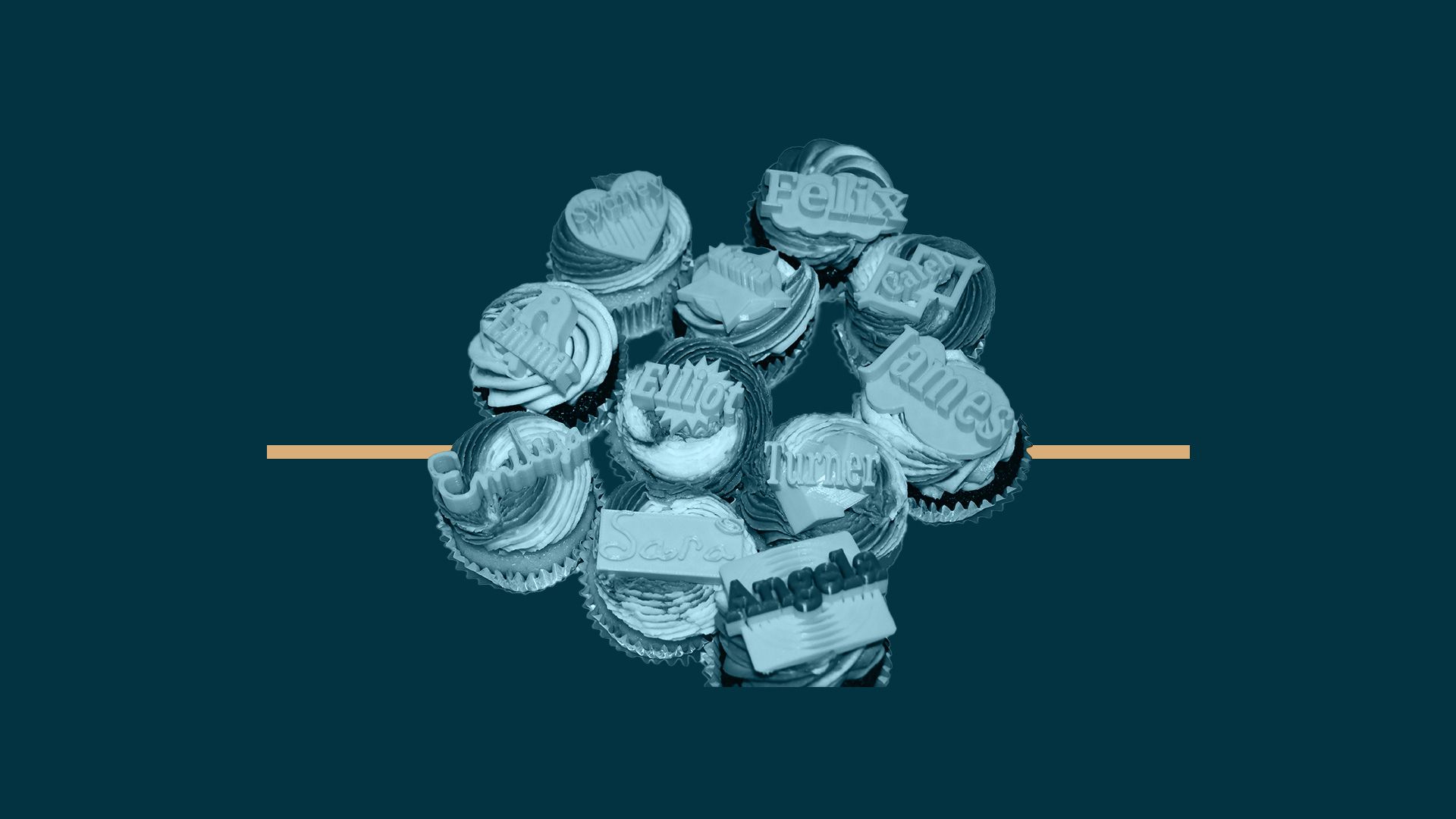 14th August 2023 • Case Studies
Hi Michele! Welcome back to the PrintLab blog. First of all, can you tell people who you are, what you teach and where 3D printing fits into your role?
Hi, I'm a middle school teacher at South Meadow School in Peterborough, NH. The program that I run is the one I was asked to create in 2002. The program is called Expanding Horizons Program, and any student in the school may join one of my classes. There is an application to fill out. Currently the classes that I offer are: Wirecasting (Morning Announcements), Photography (these photos are then used to create the school's yearbook), beginning Robotics, Competition First Lego League Robotics, VEX robots, and 3D printing. In the past I've offered peer mentors, simple machines, mechanical engineering, radio show, mind puzzles and peer mediation. This program constantly evolves to accommodate new technologies and students' interests and needs. Next year I am planning to incorporate AI (Leonardo) for my graphic students.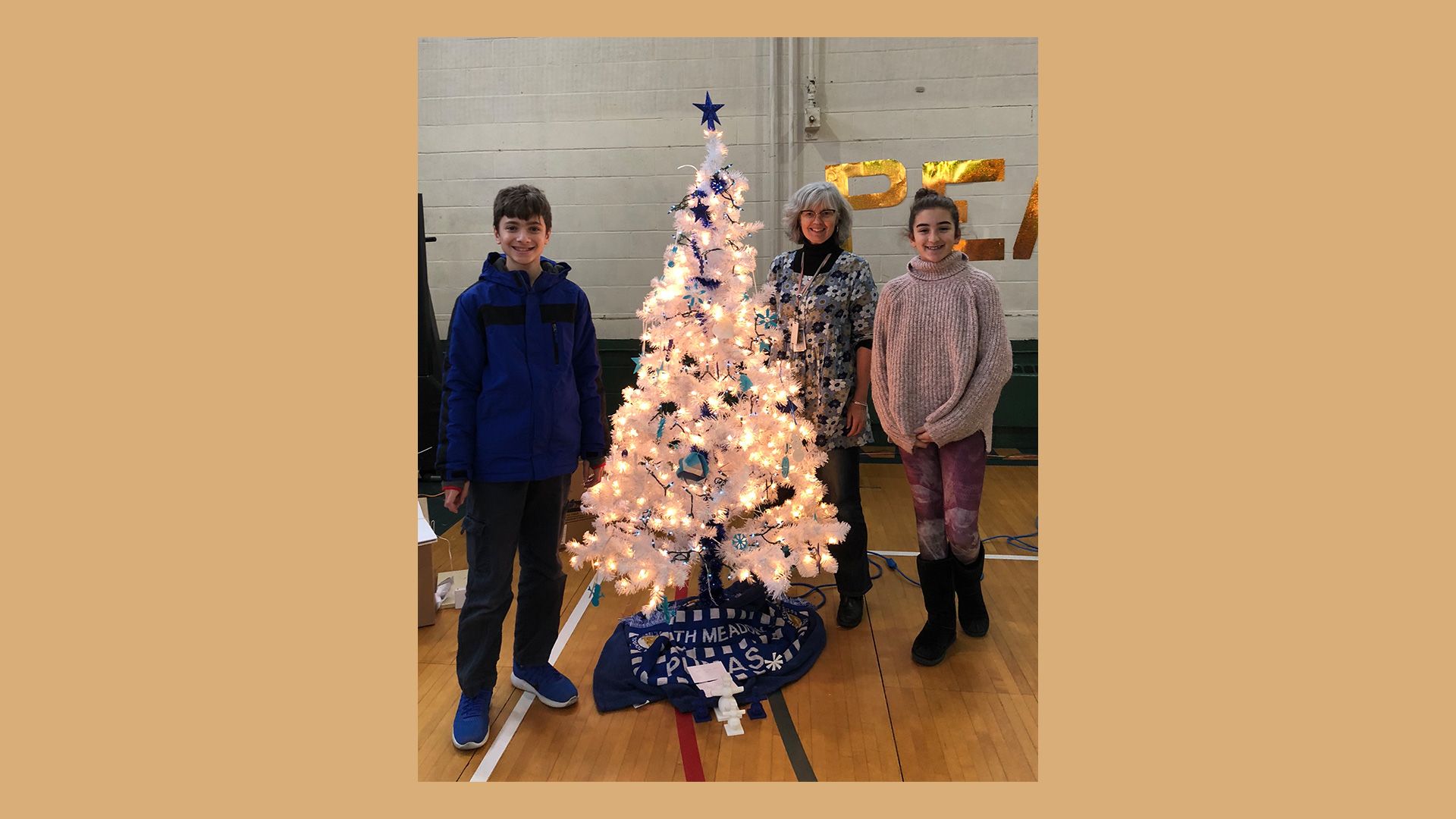 The students have also entered a critter competition, presented at a conference on 3D in Maine, did a 3D competition in and have gone to two elementary schools and had each student there create a keychain or a box. They also presented at the Christa McAuliffe Conference in New Hampshire.
Before we get to the models you've been creating for your school and the local community, can you tell people how and why you use PrintLab to build foundational skills?
PrintLab provides the building blocks for all the students to be successful with their designs. Each item that the students create using the instructions PrintLab provides teaches a new skill. Once students design all of the items, it is time for them to be creative and further their understanding of 3D printing. The video of how items are printed in PrintLab is very important for the students to understand print speed, supports and spacing of items, as well as recognizing angles that don't need supports.
We love the idea of students creating 3D printed models for others in the local community. What are the benefits of them doing this?
Having students create unique items teaches them not only high-level 3D skills by discovery but also teaches perseverance. Some students need to fine tune their creation six or more times before it comes out well. Yes, we print a lot of not so good items, but the students have learned from their mistakes. It is also nice when experienced 3D students in the room look at others' designs and tell the newer students what they need to fix so it will have a better print. Students tend to need to see their mistakes to understand how to fix them.
Can you outline the types of models students have created and talk a little about each project?
Festival of Trees – Each student in 3D creates an item to hang on the tree, which is displayed for the community to see. The students who have been in 3D for a year or two make a train car. Snowflakes are the basic item, but I push them to make a very intricate one, which can be very hard for them to figure out.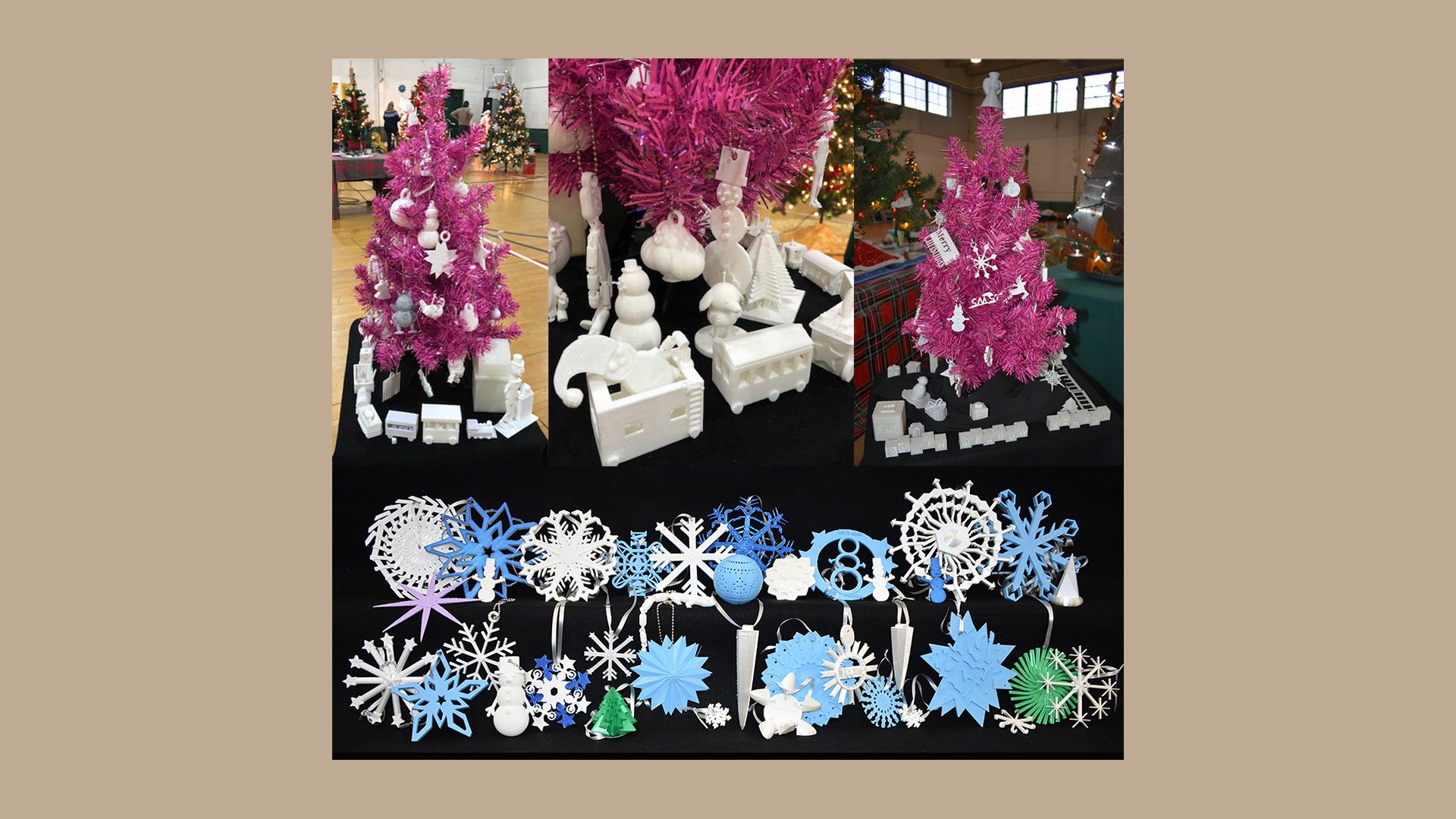 Children and the Arts – This is a spring event that happens yearly in Peterborough, NH.  The 3D students create an item associated with that year's theme. Last year's theme was bugs and this year's theme was vroom. The bugs were easier to create for the students than the theme of vroom.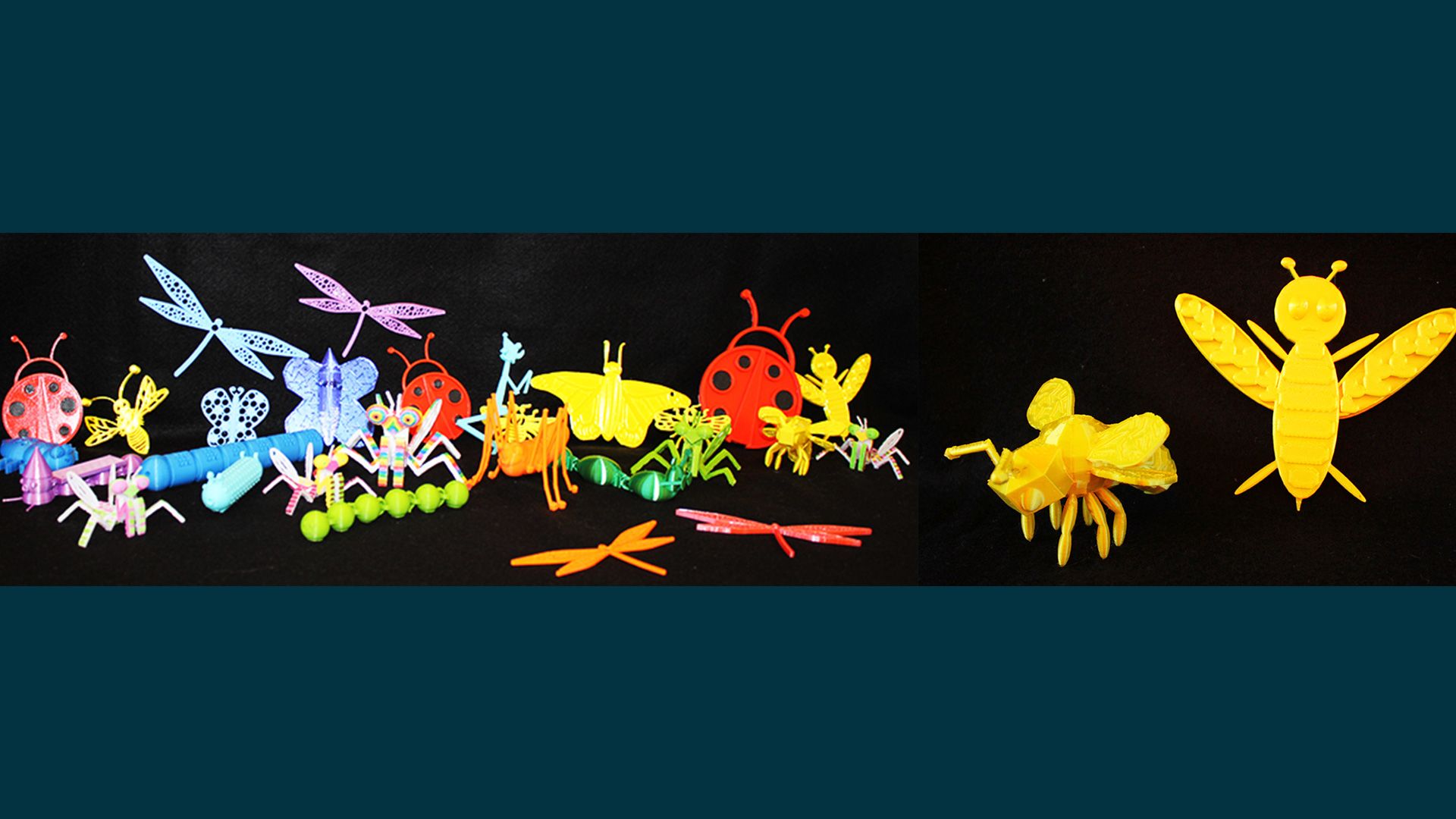 8th Grade End of Year Celebration – Students create a 3D name for each student, which is then placed on a cupcake. As simple as this sounds it takes a very long time to get the students to create a unique cupcake topper. They really need to use all their skills to create a simple yet complex decoration. Their results are fun to look at.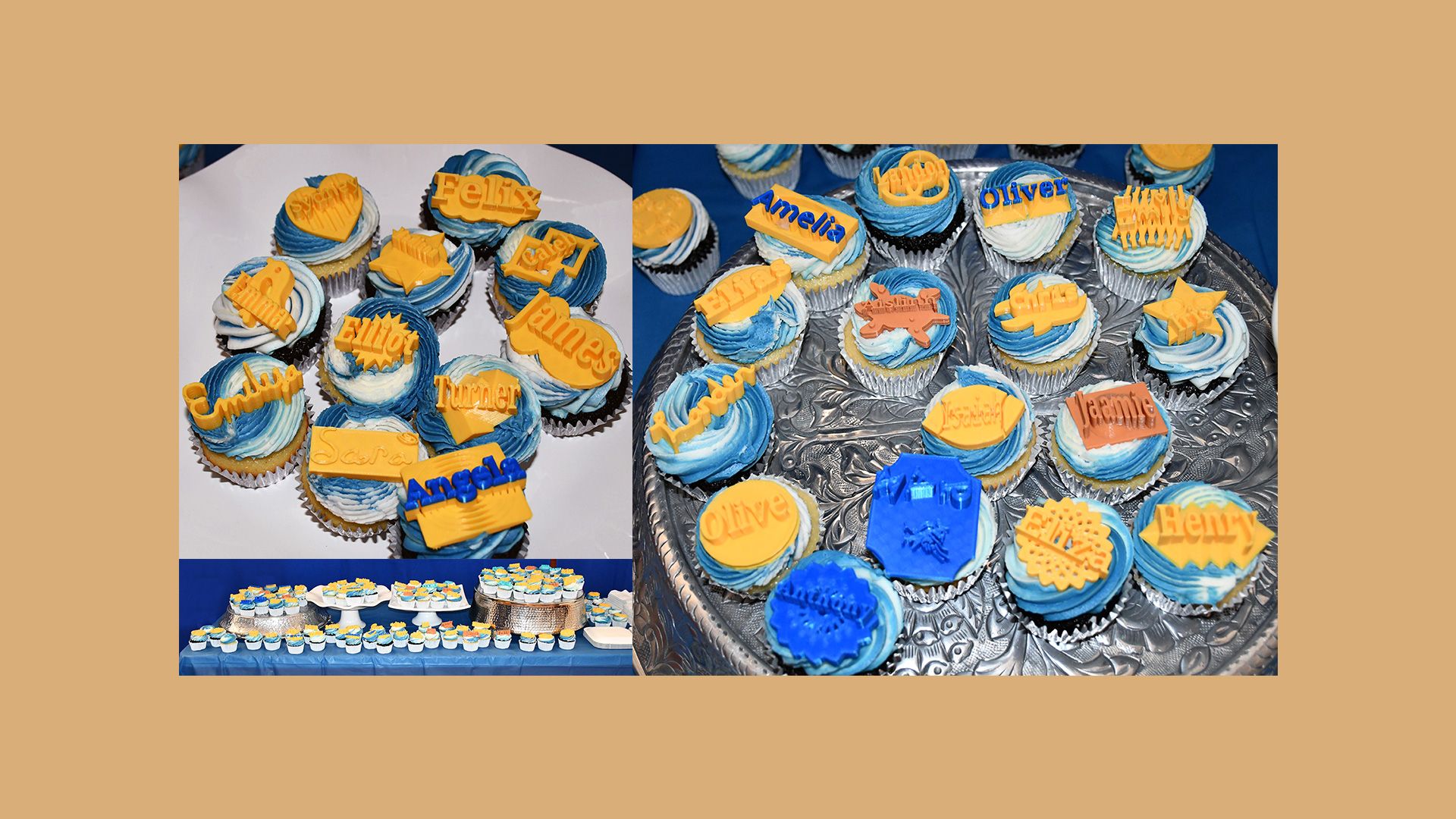 Mother's Day and Father's Day – We also do plant pots for Mother's Day and pencil holders for Father's Day. Some also use them as gifts for their teachers. Students also create vase coverings for water bottles and light boxes.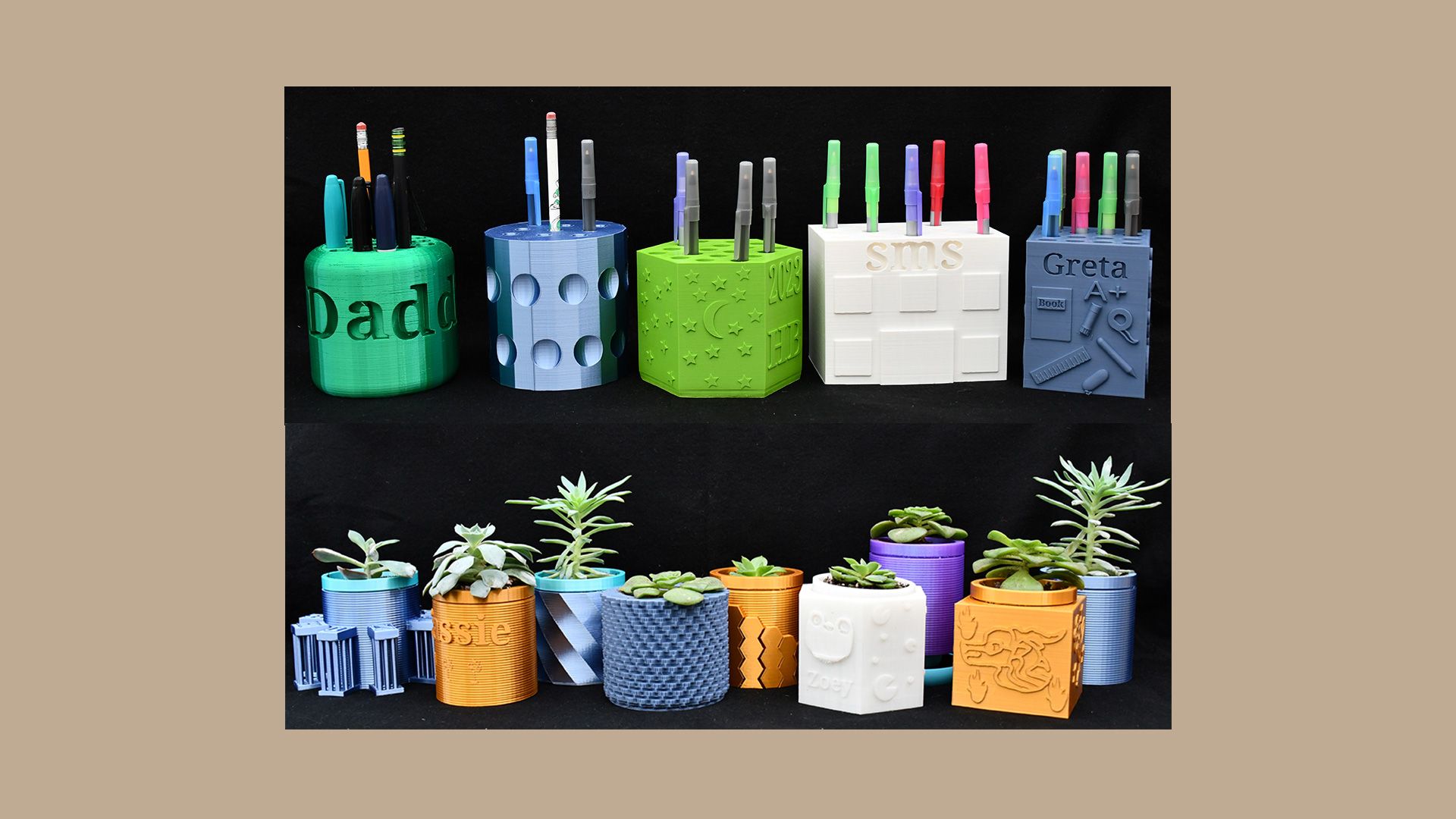 PBIS Rewards – The school recently instituted PBIS rewards. Students are awarded points for following the school motto of: A caring, cooperative and respectful community of learners.  Students have created dragon key chains, hearts and planters to be sold in the PBIS store for points.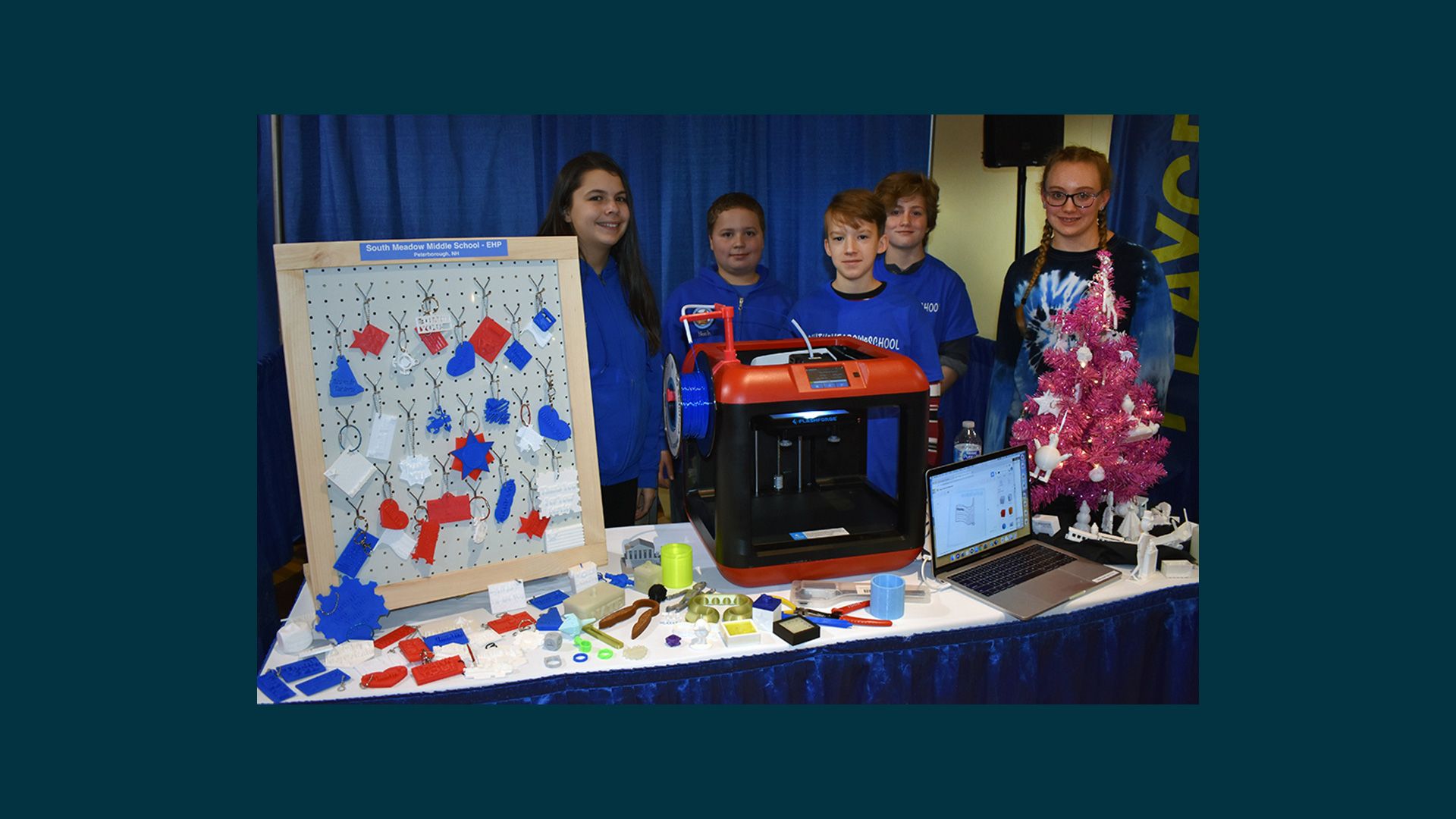 Classroom Decoration – Each 8th grader gets to put a design on my wall, and two this year created items using 3D.
Veterans' Day keychains – I had the 90 seventh grade students each create a thank you keychain for a veteran. A breakfast is held at which each student gives them out.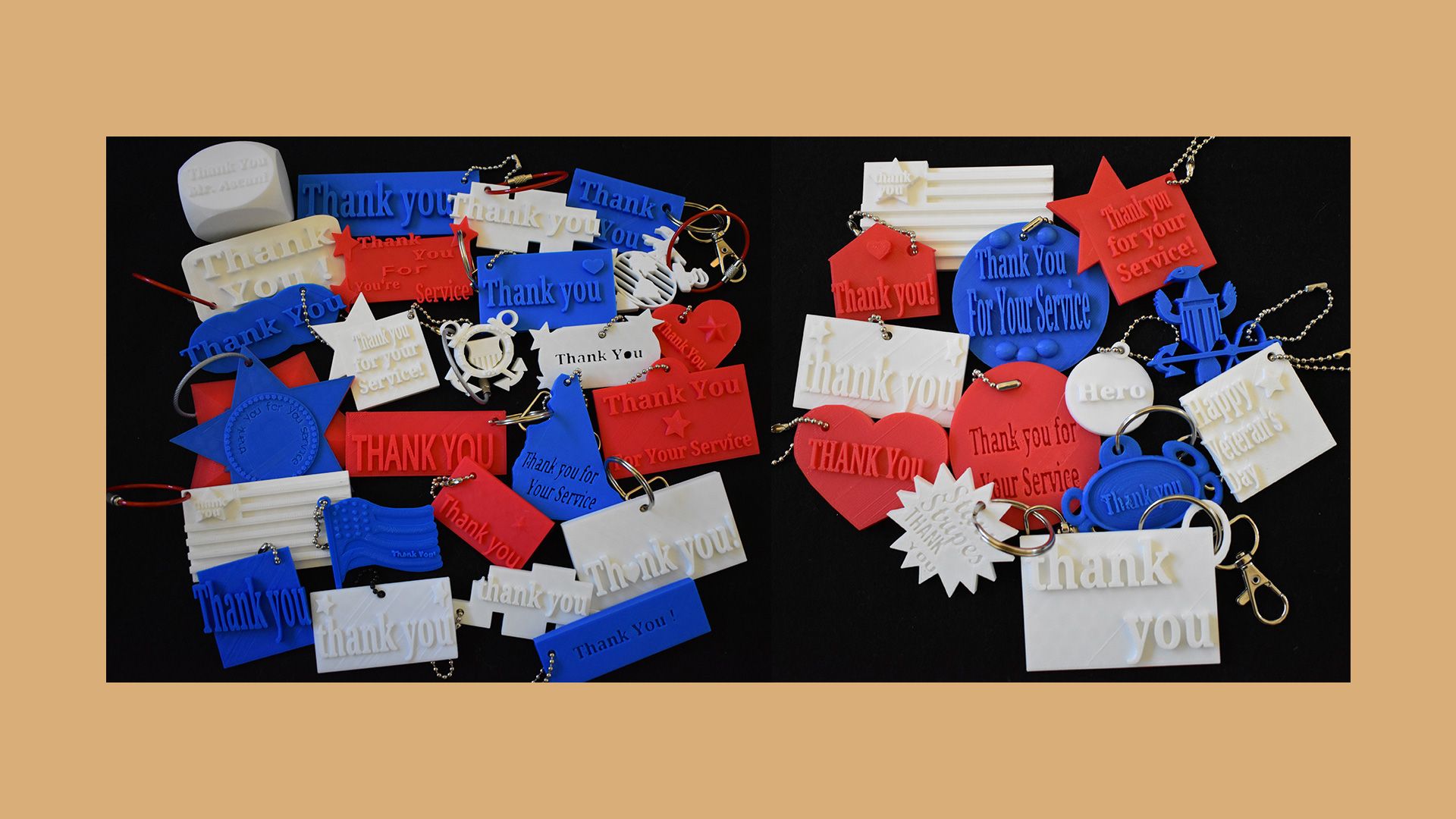 Hearts for 5th grade for Valentine's Day – Each peer mentor made several hearts to put on the locker of a fifth grader.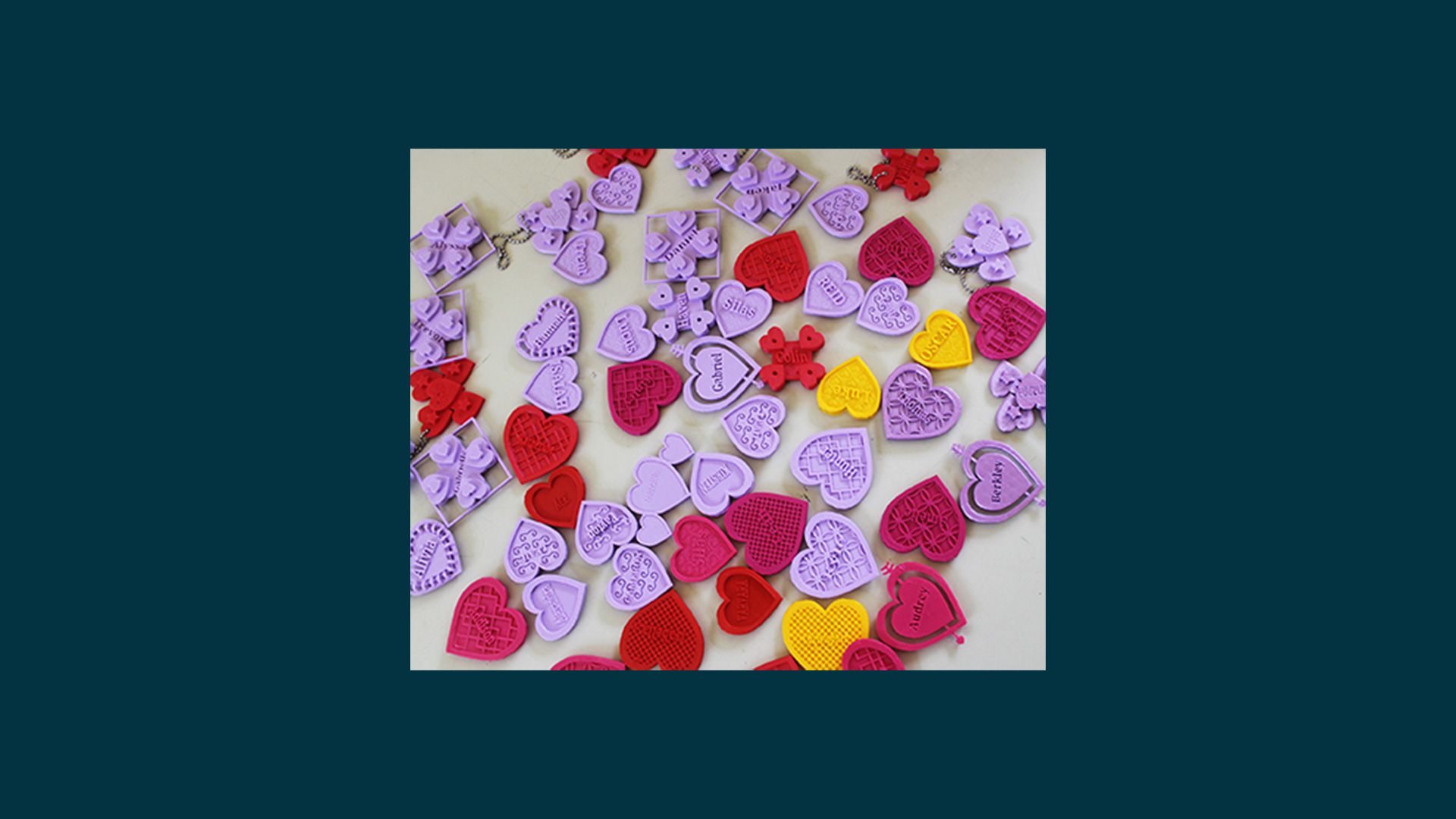 Robotics Competition – Students create 3D models for their research project.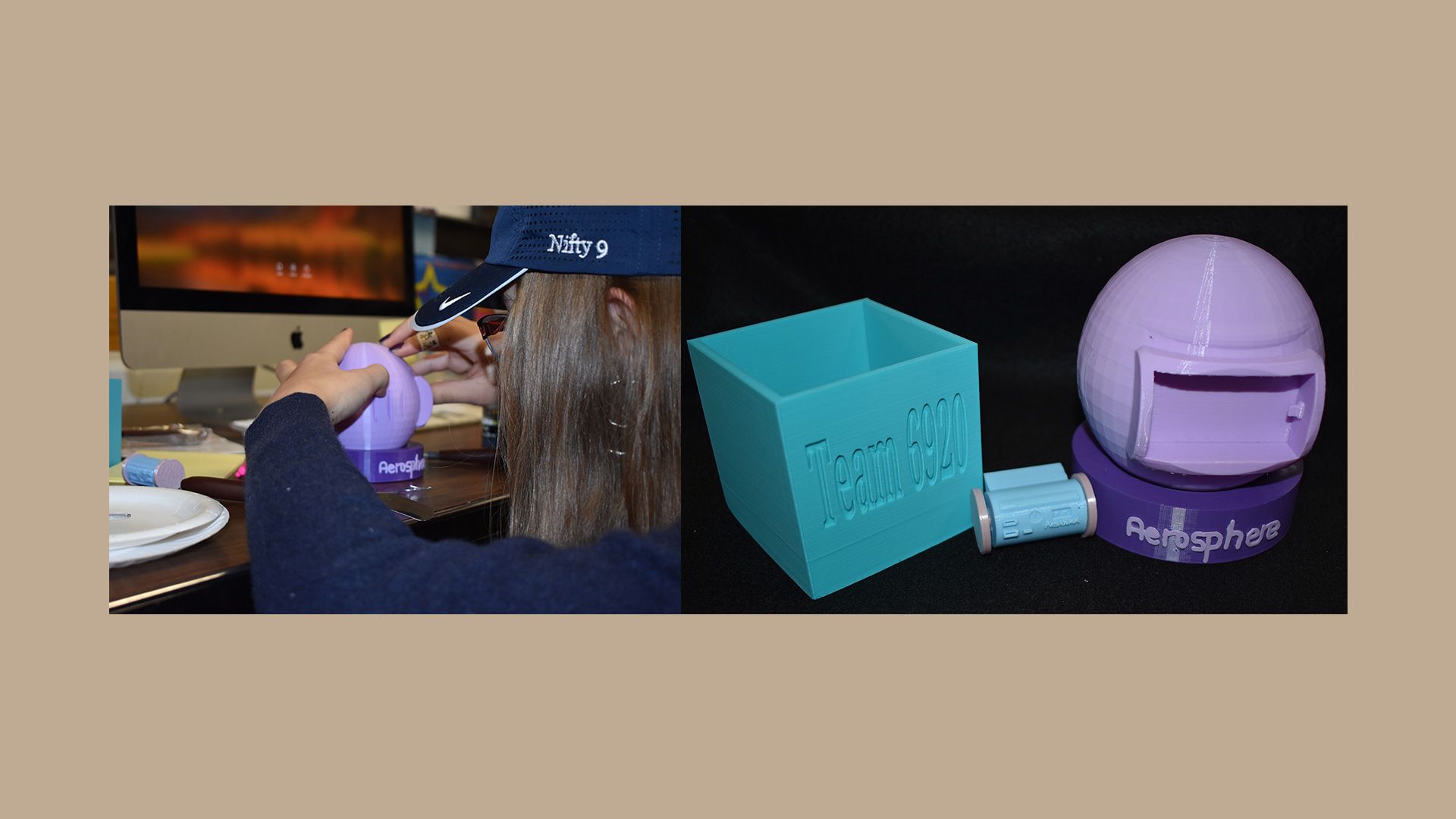 What has the reaction been from people in the local community when they see these amazing 3D printed models?
The community has been very supportive of the students in the program. During the Children and the Arts Festival many people stop by the window display and comment on the designs.  The students love showing their friends and family what they have created. The Holiday Trees are also a hit; the public loves to see what the students are capable of.
Finally, are there any future events you plan to create 3D printed models for?
A few of the students are working on bracelets and earrings. One student has created earrings that are in the PBIS store for others to purchase. Bracelets are tricky, so I would like them to continue trying to figure out how to create those. We have bought some FLEX material to try out. We will see what comes forward next year.
—
A big thank you to Michele for taking the time to share her experiences with us. It's amazing to see 3D printing being used is so many ways to add value to the local community! If you're looking to integrate 3D printing into your school, don't forget to check out PrintLab's trial here!