A Little Wall of Positivity amongst Educators
In the midst of the lockdowns, illnesses, economic decline and negativity brought about by Covid-19, we want to take the chance to share some positivity to end the year! This month, we created a collaborative online Mural and asked our pioneer teachers to share with us something positive that has come from the unprecedented situation at hand. From having the opportunity to spend more time with family to learning new methods of teaching, the responses really put a smile on our faces and we're delighted to share them with you in a little wall of positivity below: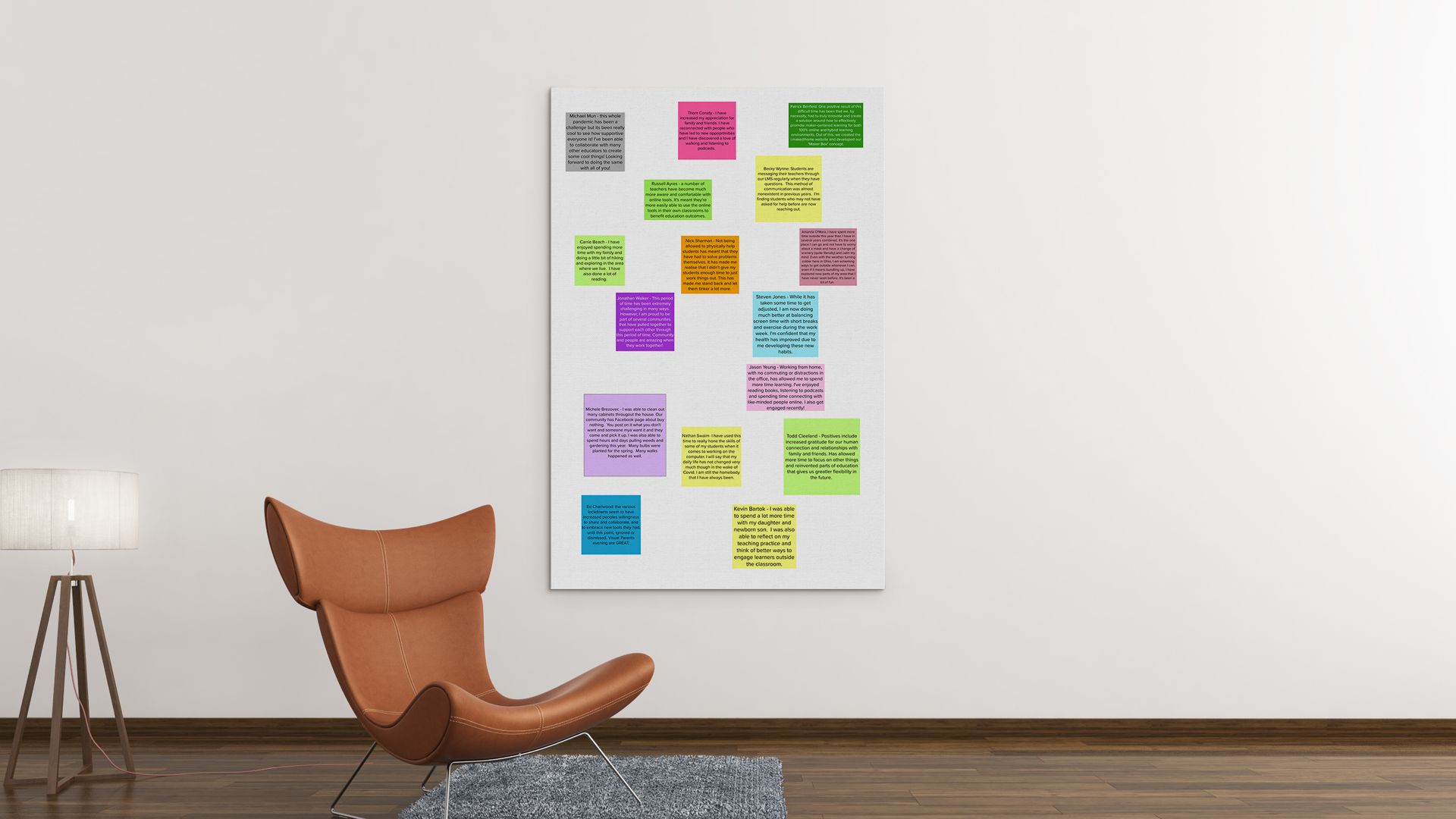 23rd December 2020 • News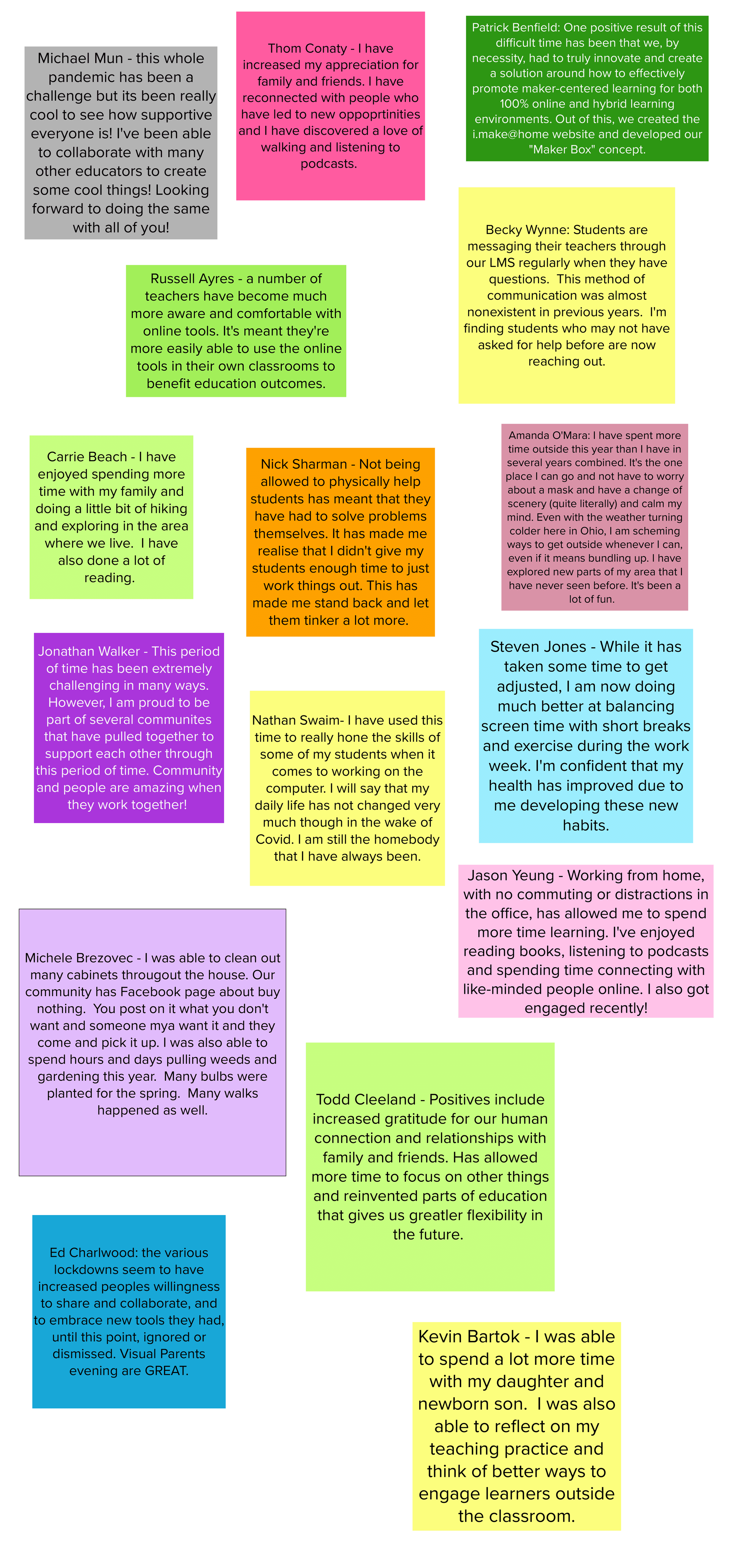 A big thank you to our pioneers for collaborating with us on this. From Team PrintLab, we wish you all a very Merry Christmas and a Happy New Year. See you in 2021!