An Interview with Roger from Innofil3D
We love to catch up with our collaboration partners. We had a quick chat with Roger from Innofil3D to get some insight into their exciting developments...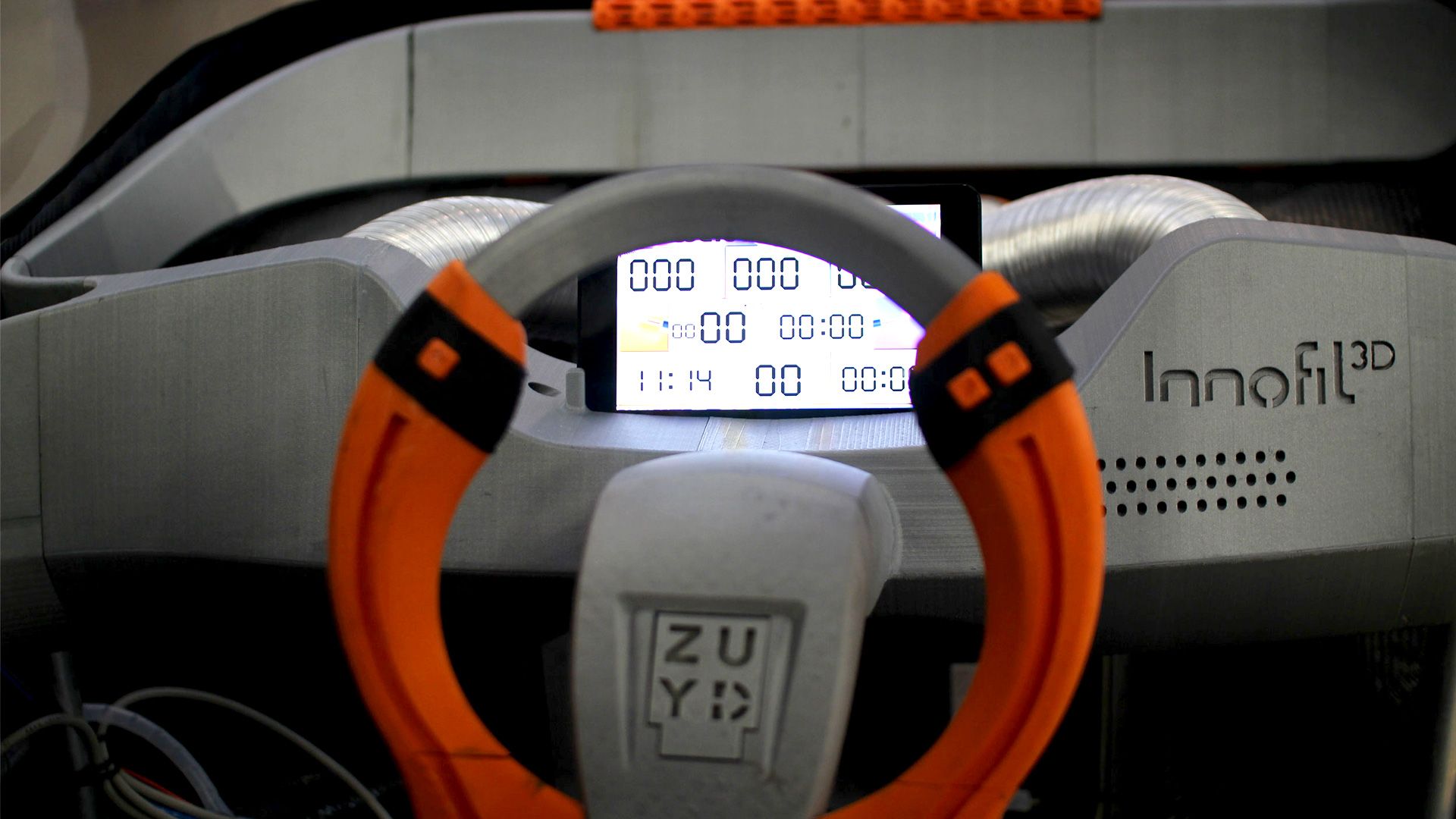 11th July 2016 • News
First, please could you tell us a little about yourself and your company?
Innofil3D BV is a spinoff from Applied Polymer Innovations BV (API). API is an expert in analysis, development and shaping of (biobased) polymers and has been for 25 years (former Akzo Nobel R&D). Innofil3D has been developing and producing filaments for FDM printing since 2012. We have a unique combination of R&D and production under one roof. Our extensive R&D facility and resources aim to develop materials that ensure great customer experience. With our new state of the art production facility, we are able to manufacture high quality filaments and are also equipped for the future developments in the 3D-printing industry. To ensure constant quality we have close relations with our suppliers and focus on quality control. Due to our research background, we are able to collect data regarding the properties of the materials which we share with our customers.
Can you share with us some details both about your experience, and strategy, in 3D printing materials?
At the moment the most used materials are PLA and ABS but PET is also gaining popularity. PLA is by far the most popular material. We think that the ease of handling PLA makes it a popular material for 3D-printing users. We see that professional users are the largest group of 3D-printing users and we expect that the demand for engineering materials will grow.  Large industrial companies are also exploring the possibilities to incorporate 3D-printing in their process. We expect that this target group will also supercharge the development of engineering materials.
Innofil3D sees a key role for itself in this segment due to our knowledge of polymer behaviour and the ability we have to provide technical data about the materials. Not only businesses will benefit from the development of engineering materials, but schools will too.
This allows schools to get easy access to applications which normally would be unreachable for them due to cost of certain production methods. The development of engineering materials lowers the threshold because with a relative low investment in a 3D-printer they will gain access to a broader spectrum of engineering application.
What do you believe will set Innofil3D aside from competition in the market?
The difference between Innofil3D and our competitors is that we have the knowledge in house to develop applications for various target groups. We know, to the molecular level, what we are developing due to our own lab facility. In addition we can provide technical data which is essential to assess the applications for a specific material.
Can you tell us about a project that has used Innofi3D filament? Why was Innofil3D crucial to the success of this project?
I can share insights in a project we are sponsoring at the moment. It is called TEAM Fast and they are developing a car that runs on formid acid. They had to develop a proof of principle to show the world that their idea worked. Every part of the test vehicle had to be engineered. So I met these guys in November 2015 and liked the idea immediately. I contacted Ultimaker to see if they could supply these guys with a 3D-printer and Ultimaker loved the project. With our (PLA) material and the 3D-printer by Ultimaker they could speed up their development time. They could now invest more time in optimizing the technique and gained flexibility in engineering parts for the car. The presentation in January was a great success. They got funded to develop a city bus that runs on formid acid. We still supply them with materials and will use them as test group when engineering materials are available.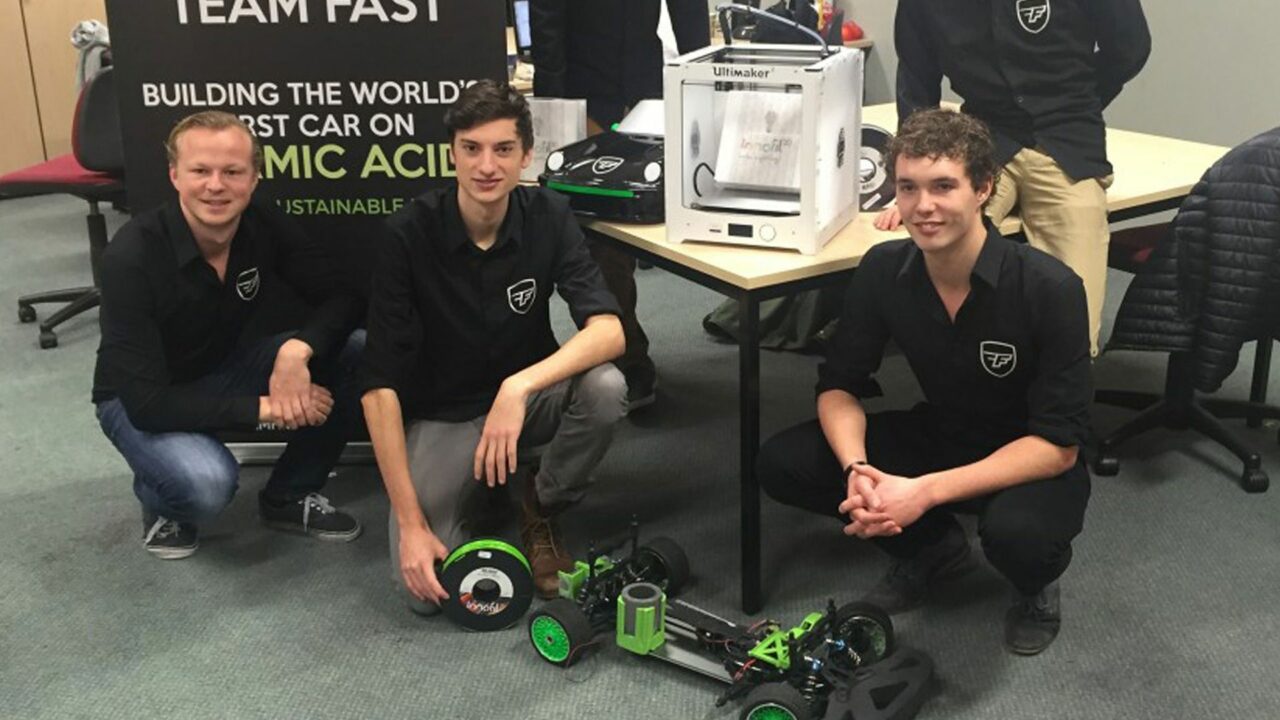 You'll hear much more from Roger and the Innofil3D team throughout the year. We look forward to our next catch up!