Architectural Design with Tinkercad at Magellan International School
*Guest Blog by Patrick Benfield. Hi! I'm Patrick Benfield, the Innovation Director for Magellan International School where I also manage the i.lab for Design + Making, a Kindergarten - 8th grade constructionist learning lab, more commonly known as a makerspace.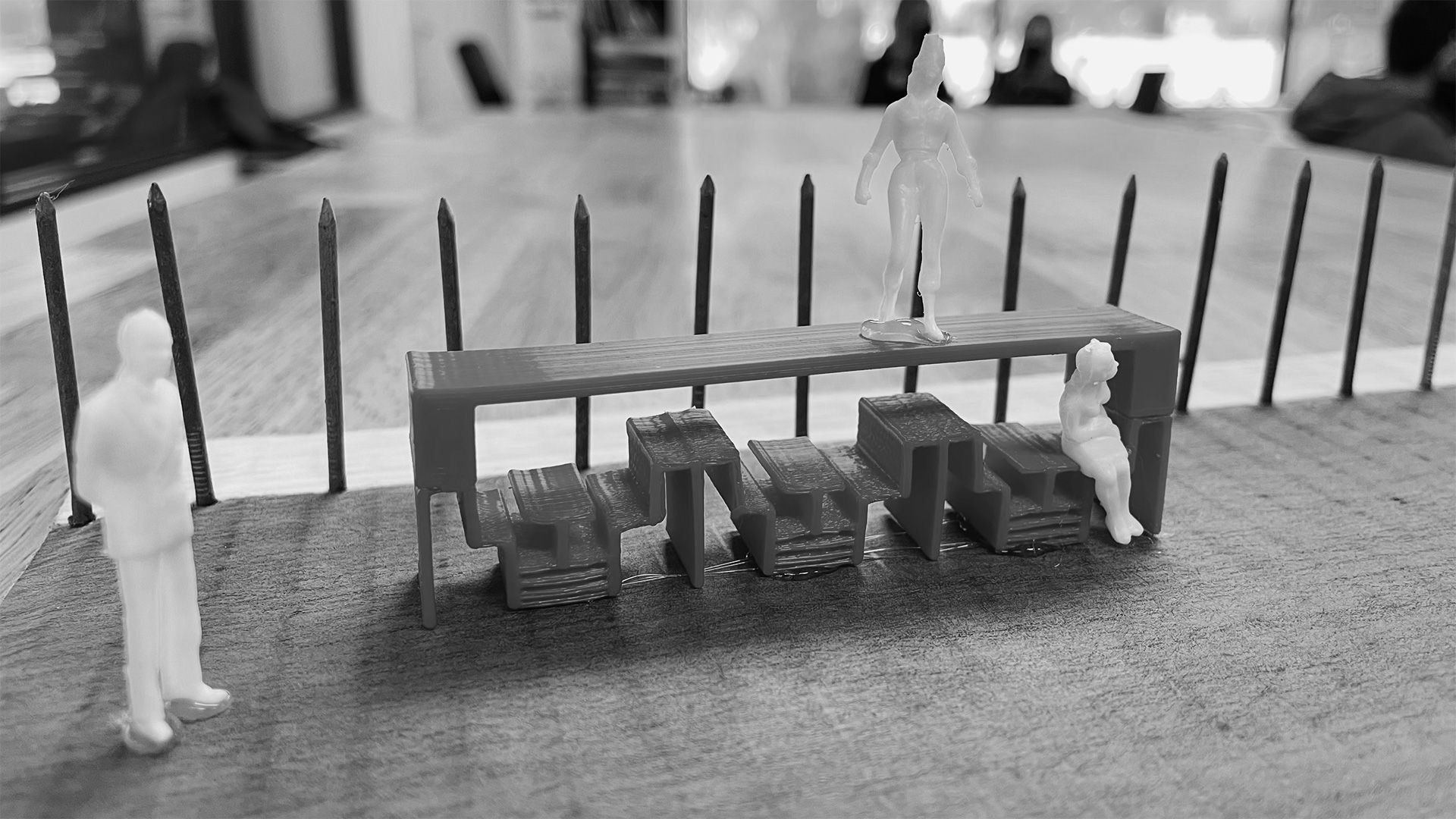 14th April 2022 • Case Studies
As part of a collaboration with the middle school Design and Making teacher, Carlos "Charlie" Bernal, we recently ran PrintLab's 'Urban Installations' project with our 6th Grade students and I've been invited to write a guest blog about our experience!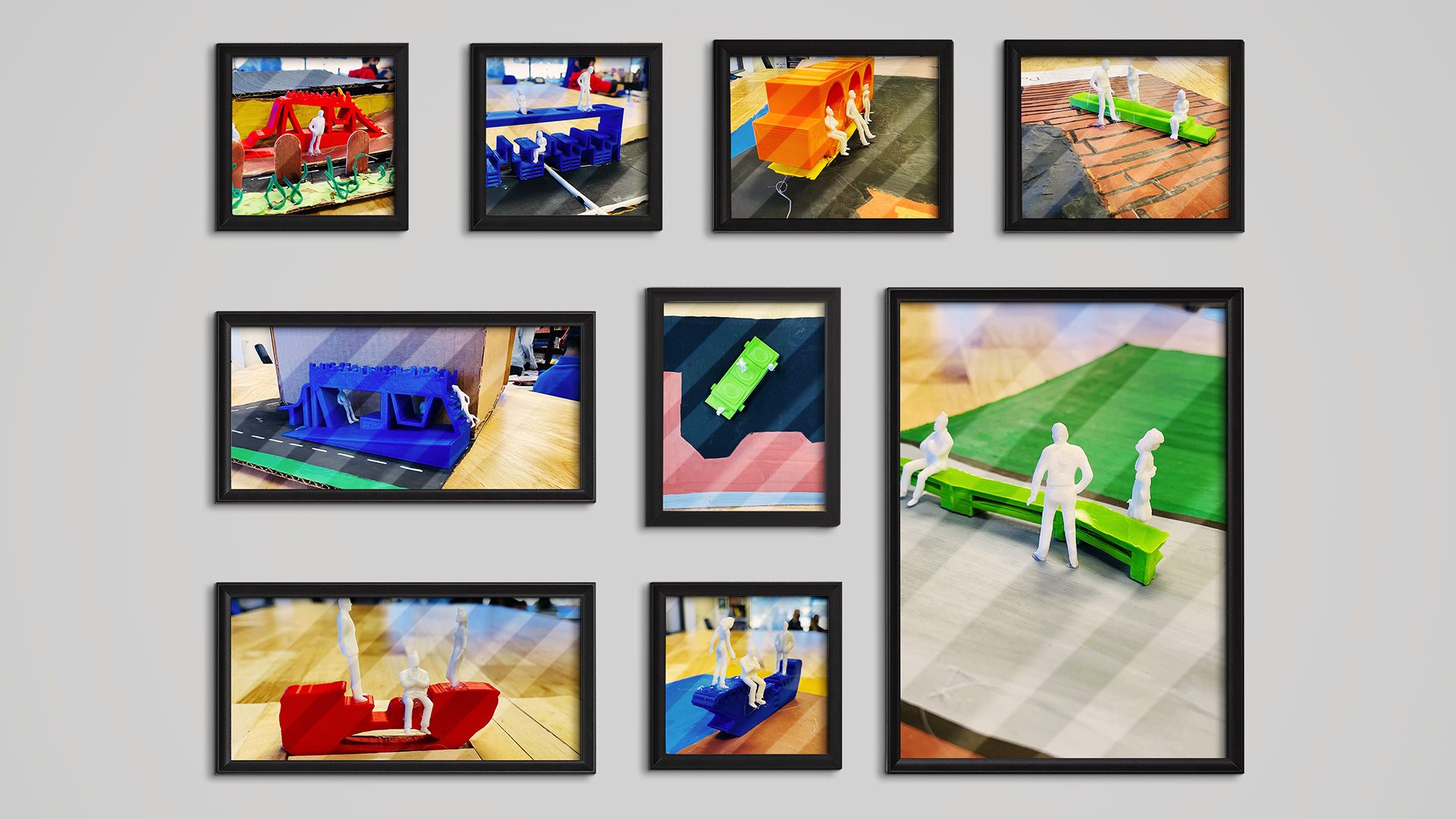 About the Project
The focus of the project is based around designing an architectural installation which improves our local community. Since this school year marked a return to in-person learning for all of our students, it seemed like the ideal opportunity for our middle school students to commemorate and celebrate this milestone with a design that would symbolise this reunion of our school community.
This project, like most of PrintLab's lessons, was a perfect fit for Magellan's Design and Making class, because it afforded our students with just the right amount of scaffolded support, useful design thinking tools, and real world examples while also leaving plenty of room for students' own points-of-view and creativity.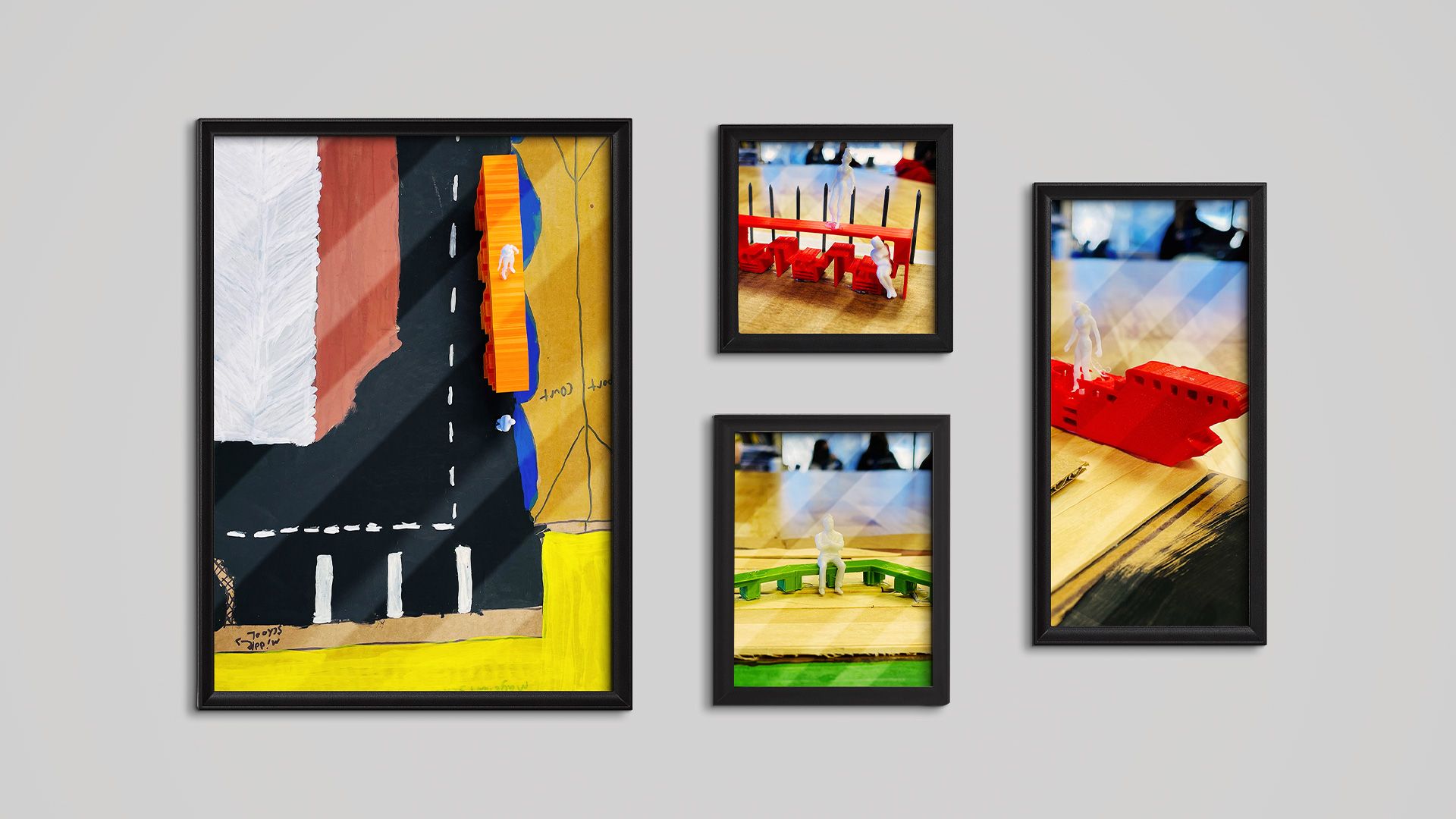 The Student Experience
The learning journey involved developing skills and capacities across several disciplines, including human-centered design, architecture, engineering, and of course, 3D design and printing.
As part of their design process, the students started with "CAD" (cardboard aided design) prototypes of their ideas. Once completed, they modeled and refined their designs with Tinkercad software. Tinkercad was a fantastic tool for this project because it's powerful yet intuitive and provides students with a wide variety of options to design 3D shapes, including the scribble tool, which allows for even more unique possibilities.
Student feedback during and after this project was overwhelmingly positive, even when they faced setbacks and challenges. One sixth grader, called Alana, said that even though it was frustrating when a print failed, it pushed her to not only refine her designs but to also be more aware of how print settings could impact the process. This iterative process, since it was supported by student interest and passion, was a virtuous circle that had far more impact than if it was just a line on a rubric.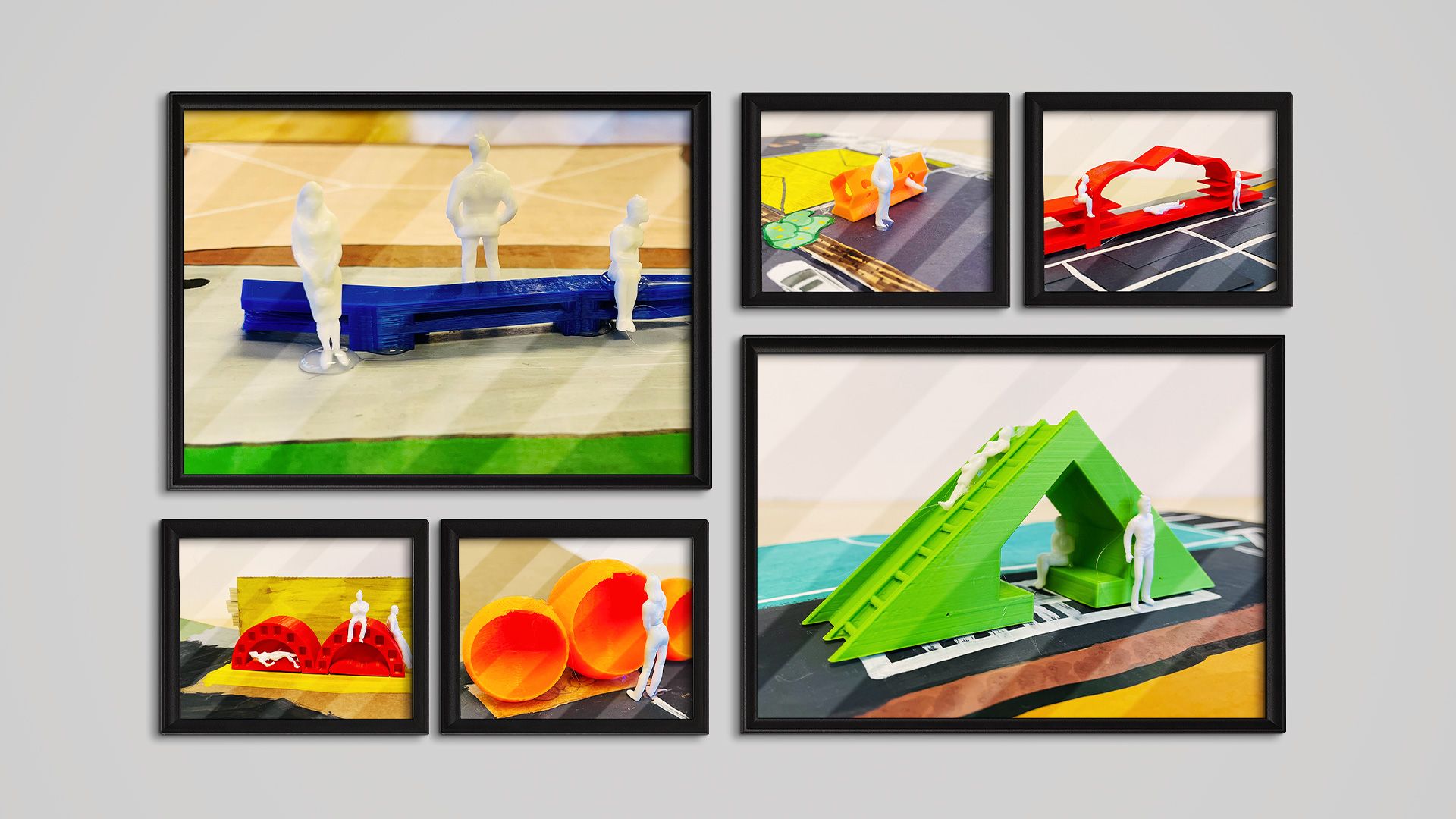 The Teacher Experience
As the school's maker program director, PrintLab's resources have been invaluable. The lessons are relevant, practical, and broadly applicable across content areas and the tutorials are invaluable for both novices and experts alike.
Charlie, the middle school Design and Making teacher, was impressed with the quality and versatility of PrintLab's design thinking tools and how well suited they were for this project. He also appreciated the clear, classroom ready lesson materials that could be easily integrated into his design units.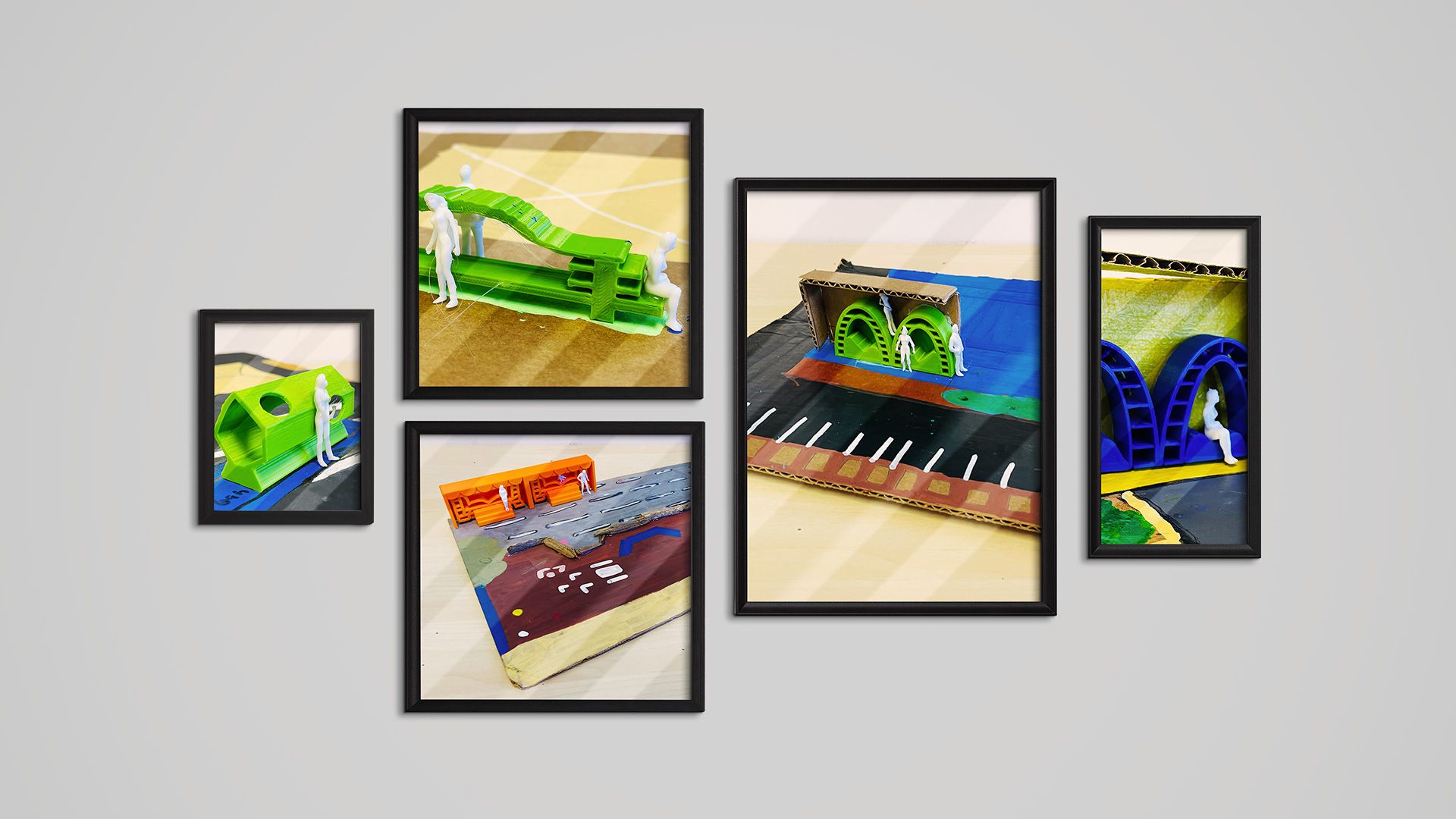 Wrapping Up
One of the "big ideas" of constructionism is that digital technology is simply another material to create with, and the more you know about it, the more interesting things you can make. With PrintLab, our students were able to develop a deeper sense of the possibilities (and pitfalls) of 3D printing technology while creating something truly meaningful for the community. We are now exploring options for making and installing a full-scale, working version of one of the designs.
Thank you for taking the time to read my guest blog today. We'll be doing plenty more exciting projects in the coming months and you can keep up to date with these by following us on Instagram and Twitter.
—
A big thank you to Patrick for sharing his experience. And a big thank you to architecture studio McCloy + Muchemwa for their inspiration and contribution to this project. If you'd like to learn more about PrintLab, you can access a free trial here. And to finish up, here's a short clip showing all the Urban Installation designs by Magellan International School.