Make:able v2 | Key Information and Dates
Following the huge success of the first make:able challenge, we are delighted to announce some key information about make:able v2. First of all, for those who are new to make:able, it is a yearly assistive technology and 3D printing design challenge for students hosted by PrintLab, Autodesk and partners.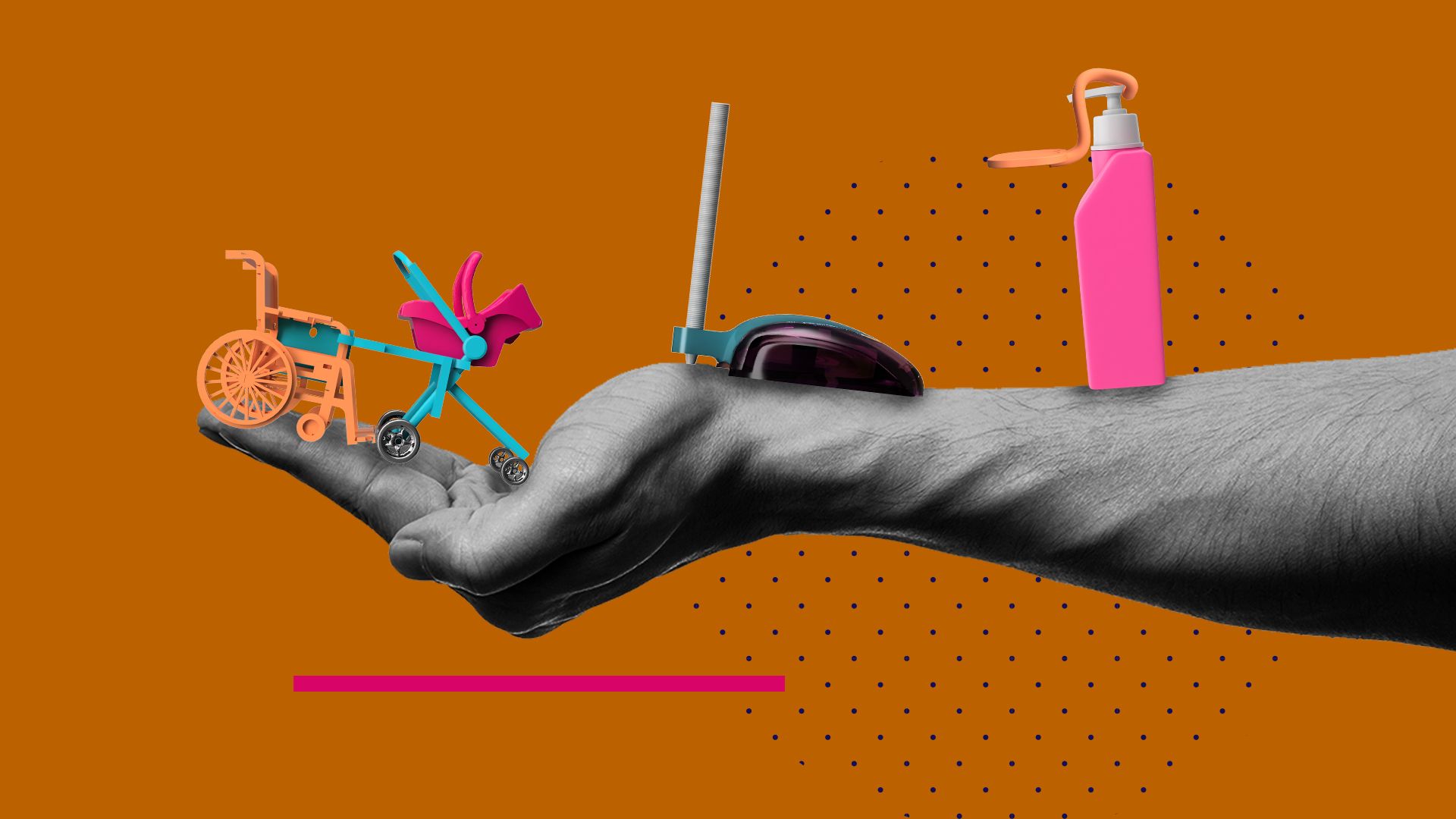 23rd July 2021 • Make:able
A recap of the first make:able challenge, which ran from September 2020 to April 2021, can be viewed in our blog here. Throughout the challenge, we were truly inspired by the amazing solutions that students worked rigorously to produce. Some solutions even made big headlines like this wheelchair stroller adapter, which was featured on Good Morning America and NBC Washington. Without further ado, let's take a look at what's new for make:able v2…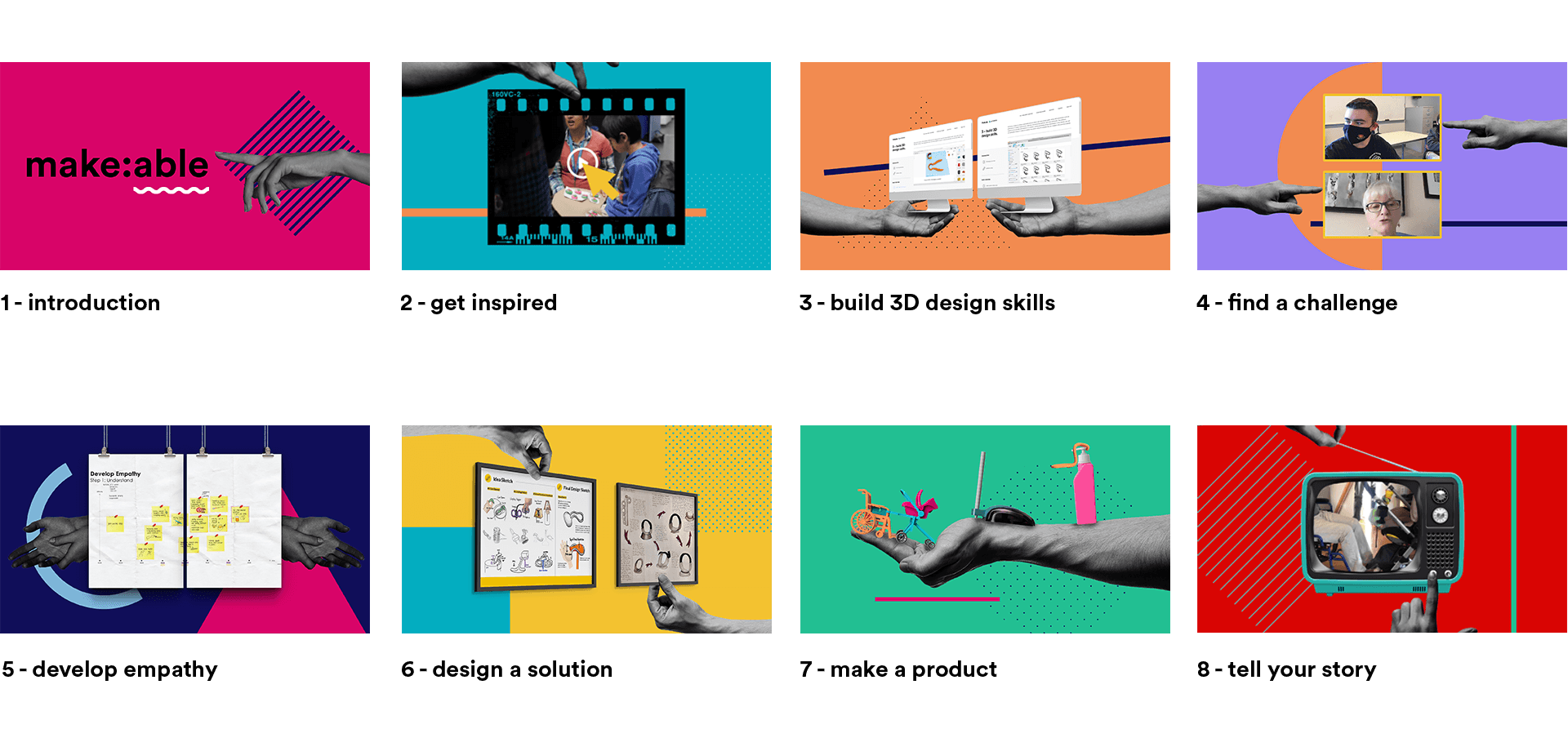 Key Dates
Make:able v2 will officially launch on 1st November 2021 and run through to the submission deadline on 1st May 2022. To sign up to make:able v2 and to gain access to the challenge toolkit, simply head to https://www.makeablechallenge.com/ on 1st November to go through the registration process. If you go to the make:able website before this date, you'll notice you can still sign up to view the resources for the first make:able challenge. Although the challenge deadline has passed, we have kept the registration open so you can view the toolkit and get an idea of the make:able format. In the coming weeks, we will also be releasing some teaser information on our Twitter page here, so make sure to give us a follow!
Brief
The brief for the first make:able challenge was to 'Design and make a product or prototype that improves the day-to-day life of someone who struggles with mobility in their hands'. For make:able v2, we'll be opening up the brief so that students can 'Design and make a product or prototype that improves the day-to-day life of someone with a disability or the elderly'.
Specialist Organisations
To support the open disability brief, we are proud to be collaborating with a series of organisations who specialise in different areas of assistive technology. Each organisation will be developing a series of resources for the challenge toolkit, such as expert interviews, case studies, industry insights and design tutorials. The specialist organisation include:
The aim is for students to use and learn from the resources that are relevant to the end user they will be designing for.
Make:able Users
We understand that it's not always easy for students to find end users with disabilities to design for. Therefore, similarly to the first make:able, the challenge toolkit will include a range of interviews from people with disabilities, which can be used by students to develop concept designs as part of their make:able submissions.
Submission Format
The submission format for make:able v2 will be a 2-3 minute video, which captures the entire process from empathy studies through to the final design. The challenge toolkit will provide several resources to guide students in planning, shooting and editing their videos.
We hope you are as excited as we are for make:able v2 and we'd love to hear any feedback. If you have any questions at all, whether it's to help you plan for the upcoming school year or to help you to better understand make:able, feel free to email hello@weareprintlab.com. Finally, please note that the above information is subject to change and we'll keep you updated as we continue to develop the challenge materials.