PrintLab & CREATE Announce Collaboration to Support UK Schools with 3D Printing
Today we are delighted to announce a new collaboration with CREATE Education in the UK. Over the past few years, CREATE have developed a collaborative platform, providing free 3D printing resources and support to help educators in the UK.
16th April 2018 • News
A key part of our collaboration involves CREATE becoming the UK distributor of PrintLab's 3D printing curriculum and products, which will be integrated with CREATE's professional development resources, training, workshops and dedicated local support.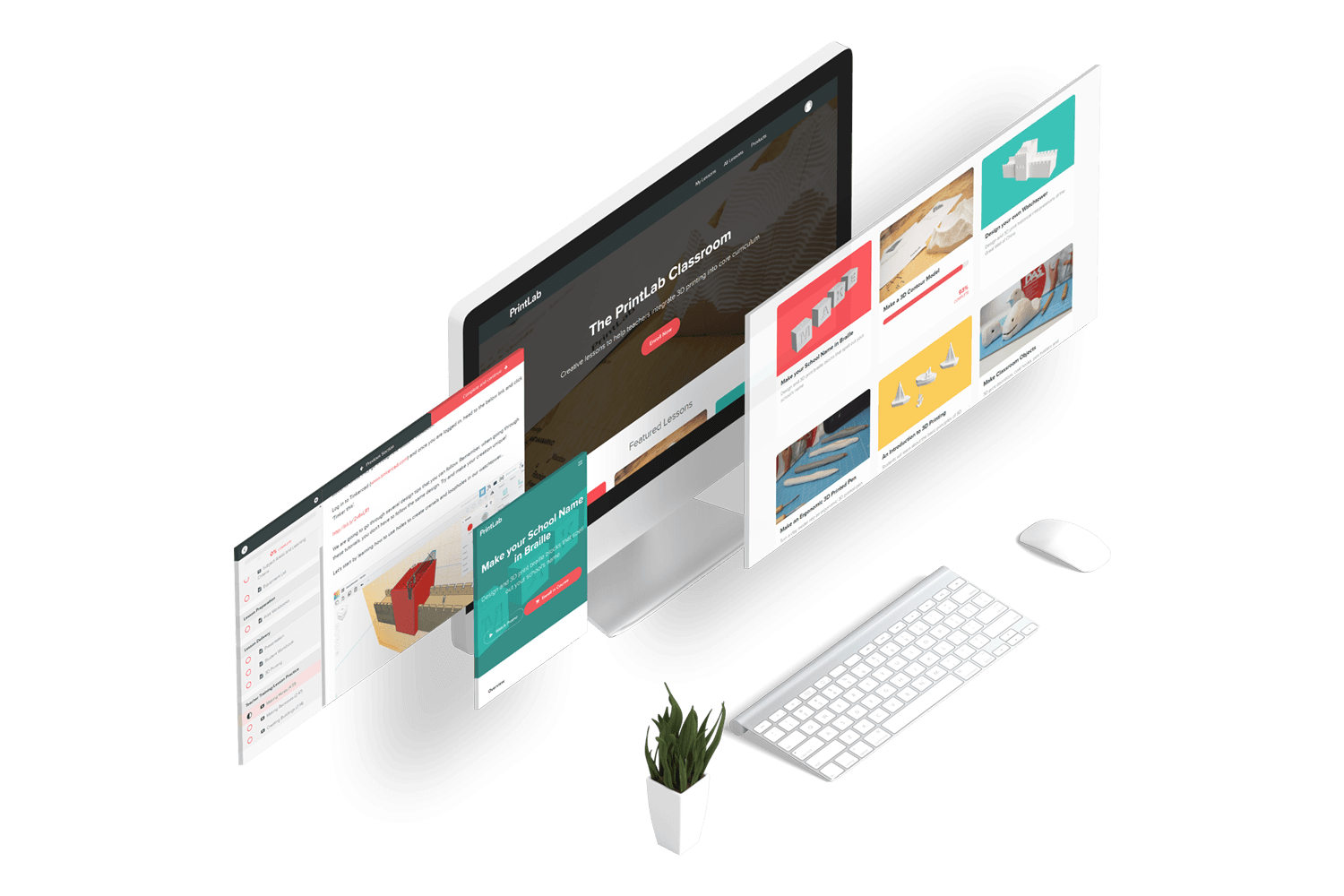 A core vision for both companies is to provide teachers with the necessary tools to teach 3D printing in the classroom. By combining offerings from both companies, UK schools will have access to complete 3D printing solutions, supported locally by CREATE over a lifetime period. The collaboration will include a range of initiatives to support teachers, including:
Offering 3D printing bundles that include hardware, software, materials, curriculum, training resources, professional development resources and lifetime support for as little as £625 (GBP)
Training and curriculum workshops
3D printer loan schemes
Funding advice and resources
3D printing news and classroom content on a weekly basis
Expert phone support
For us, the mission isn't just about putting 3D printers in schools – it's about integrating them into the curriculum and maximising their potential as a tool for learning. This is why we are delighted to be partnering with CREATE, because they continue to develop fantastic resources tied to the UK National Curriculum such as their Primary Curriculum Guide and 3D Printer Funding Guide. By combining these on-going resources with our affordable 3D printing ecosystem, teachers can have access to all the tools required to prepare students for creative careers in design and additive manufacturing.
Michelle Chatterley of CREATE spoke about our collaboration by saying,
"Over the last 2 years The CREATE Education Project has grown to be a respected platform, providing valuable free support to the education community looking to adopt and embrace 3D printing, recognised as Winners of the Tech for Teachers STEM Award and as a BETT 2018 Finalist. Increasingly our community are looking to purchase directly from us as we provide trusted products and our partnership with PrintLab enhances the range of high quality products and curriculum resources we can offer to our community".
To view the full range of PrintLab solutions available from CREATE, head here!