PrintLab & PrintCity Launch Free Covid-19 Lesson Plan
** Press Release ** 3D printing curriculum developer PrintLab (UK) and PrintCity, a 3D additive and digital manufacturing centre based at Manchester Metropolitan University, have today released a free lesson plan to support the fight against Covid-19.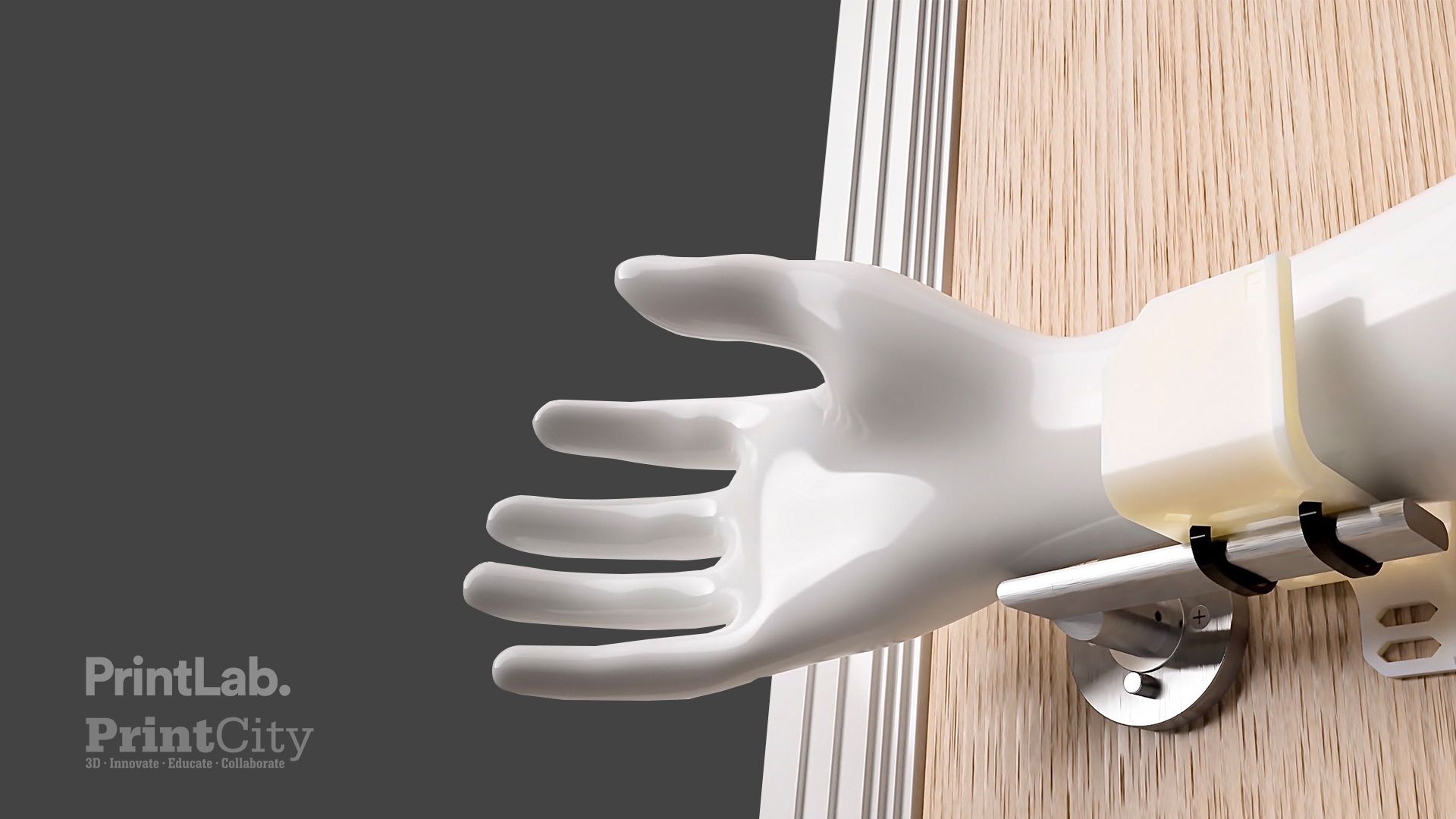 26th April 2020 • News
The fully-resourced 3D printing project teaches students about the rapid transmission of viruses such as Covid-19 on surfaces, before challenging them to design unique products to limit the spread of infectious droplets onto fingertips.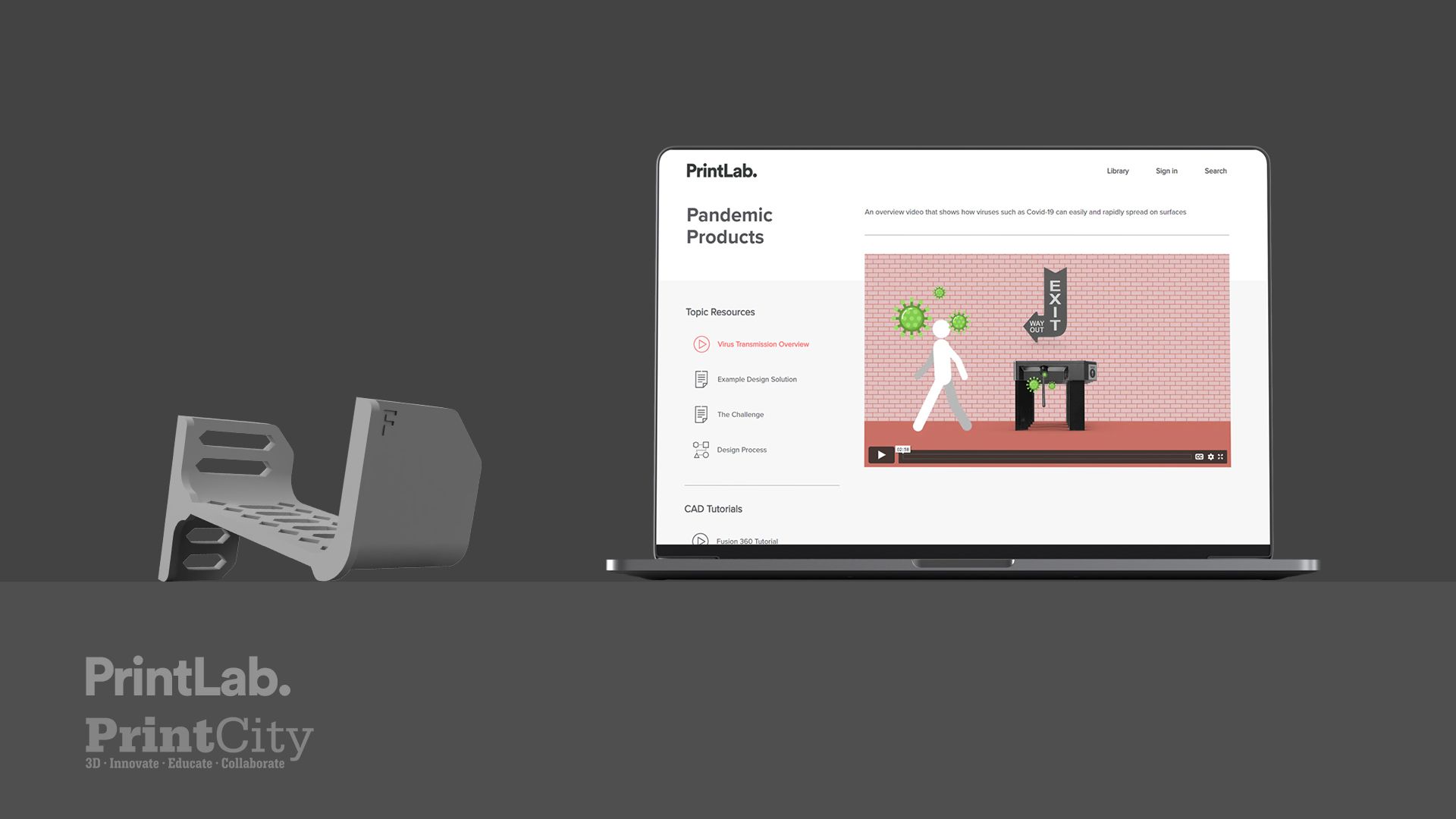 The inspiration for the lesson plan stemmed from Armie, a hands-free device by Print City that promotes the user to use their arm to open doors or drawers instead of their hand – reducing the risk of viruses entering the body by people touching their eyes, nose and mouth. PrintLab and Print City are now challenging students to develop additional devices that can be attached to other surfaces.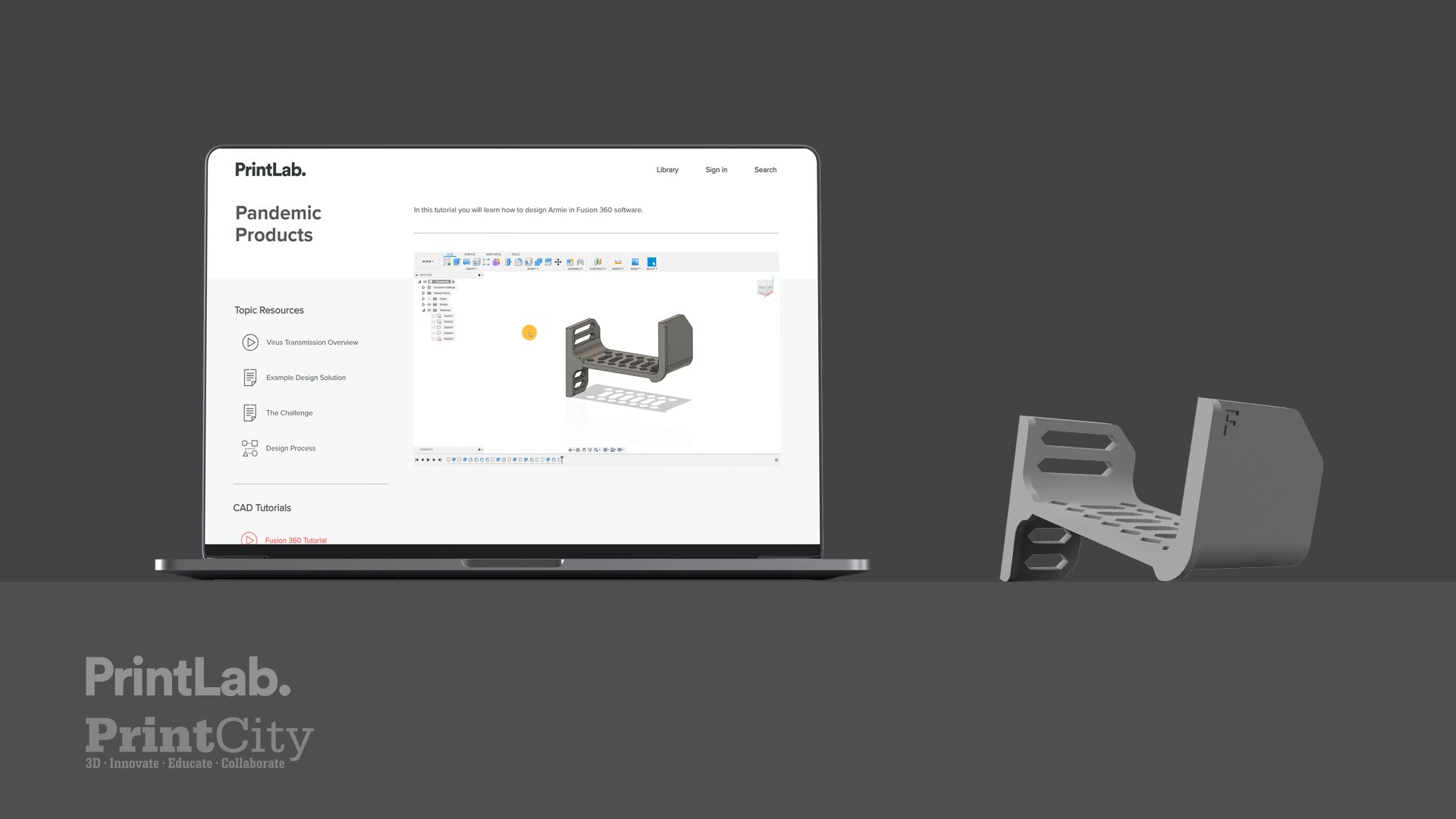 The lesson plan, titled 'Pandemic Products', provides a whole range of teaching materials for use in the classroom but also advice on how to adapt the materials for distance learning. During the project, students will:
Learn about virus transmission on surfaces via an animation explainer video
Assemble and analyse their own hands-free Armie device
Use Tinkercad or Fusion 360 tutorials to improve the design of Armie to suit handles in their home or school
Storyboard their daily routines to identify objects that have the potential to spread viruses, before prioritising them and selecting an object to design a unique solution for
Use research, simulation and measurement to generate a list of design criteria and constraints
Generate multiple sketch options and gather feedback on them from potential users
Use 3D design and 3D printing in an iterative process to make functional solutions that limit the spread of viruses on surfaces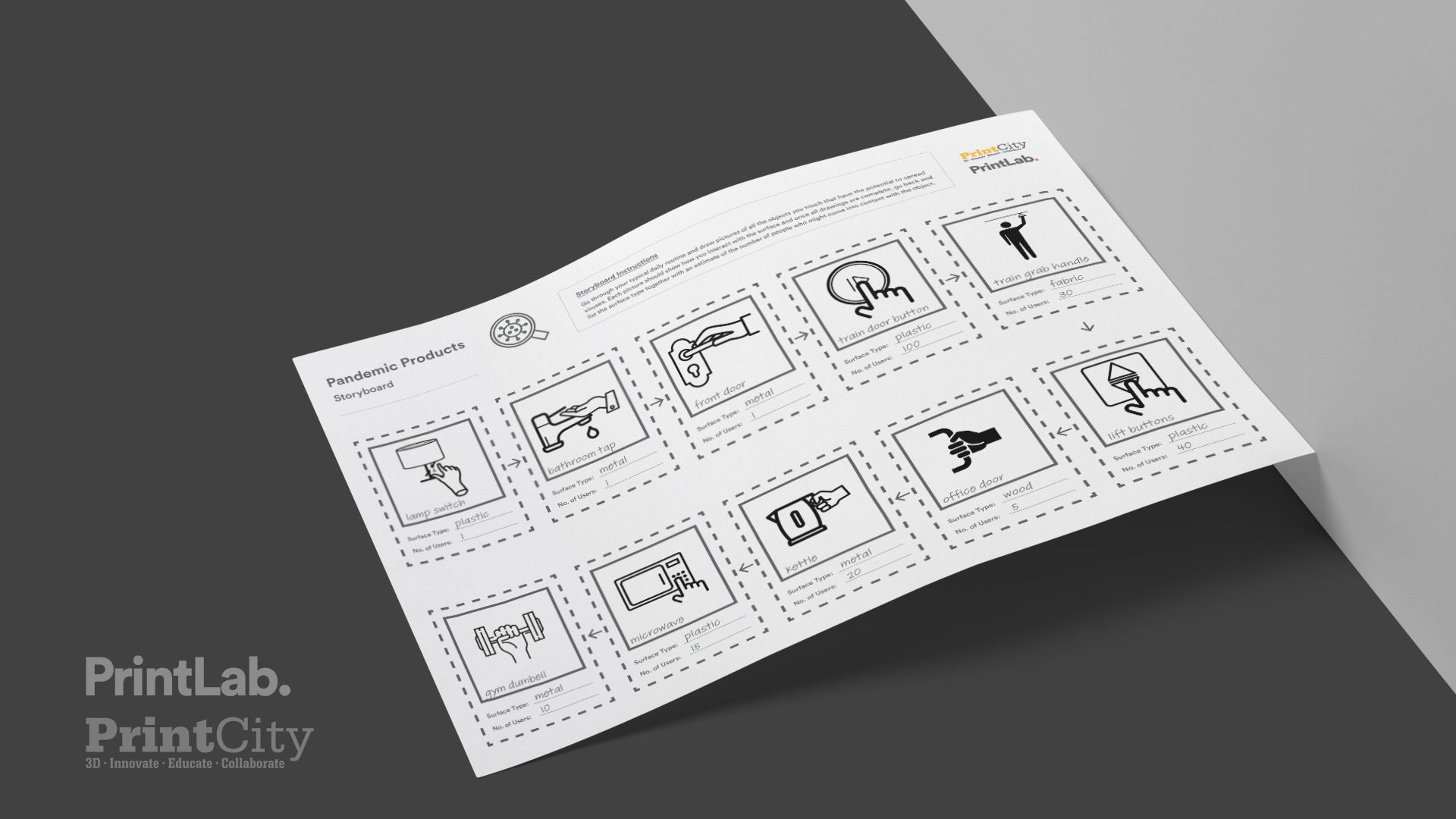 Jason Yeung, Co-Founder at PrintLab spoke about the project by saying,
"It's been fantastic to see the growing number of teachers using their 3D printers to manufacture personal protective equipment for hospitals. We're now giving students the opportunity to join the fight against Covid-19 by using their creativity to keep key workers safe. We're confident in the ability of students to step up to this design challenge and we're excited to see their innovative solutions come to life!"
Mark Chester, Innovation Development Manager at PrintCity added,
"Over the last couple of weeks it's been inspiring to see how quickly designers, engineers and manufacturers have responded against the short-term impacts of Covid-19 through the production of PPE and ventilators. We feel this free resource provides a fantastic platform for students to learn new skills around design and additive manufacturing which they can apply to the current pandemic".
The lesson overview video is shown below and the project can be accessed from the PrintLab platform. Start a free trial here!