The Benefits of 3D Printing in Education: Opinions of 34 Experts
In today's post, we're looking at the amazing benefits of 3D printing in education. Rather than providing our own thoughts, we decided to reach out to our community and gather feedback from a wide range of experts - ranging from teachers and influencers to value added resellers and 3D technology manufacturers.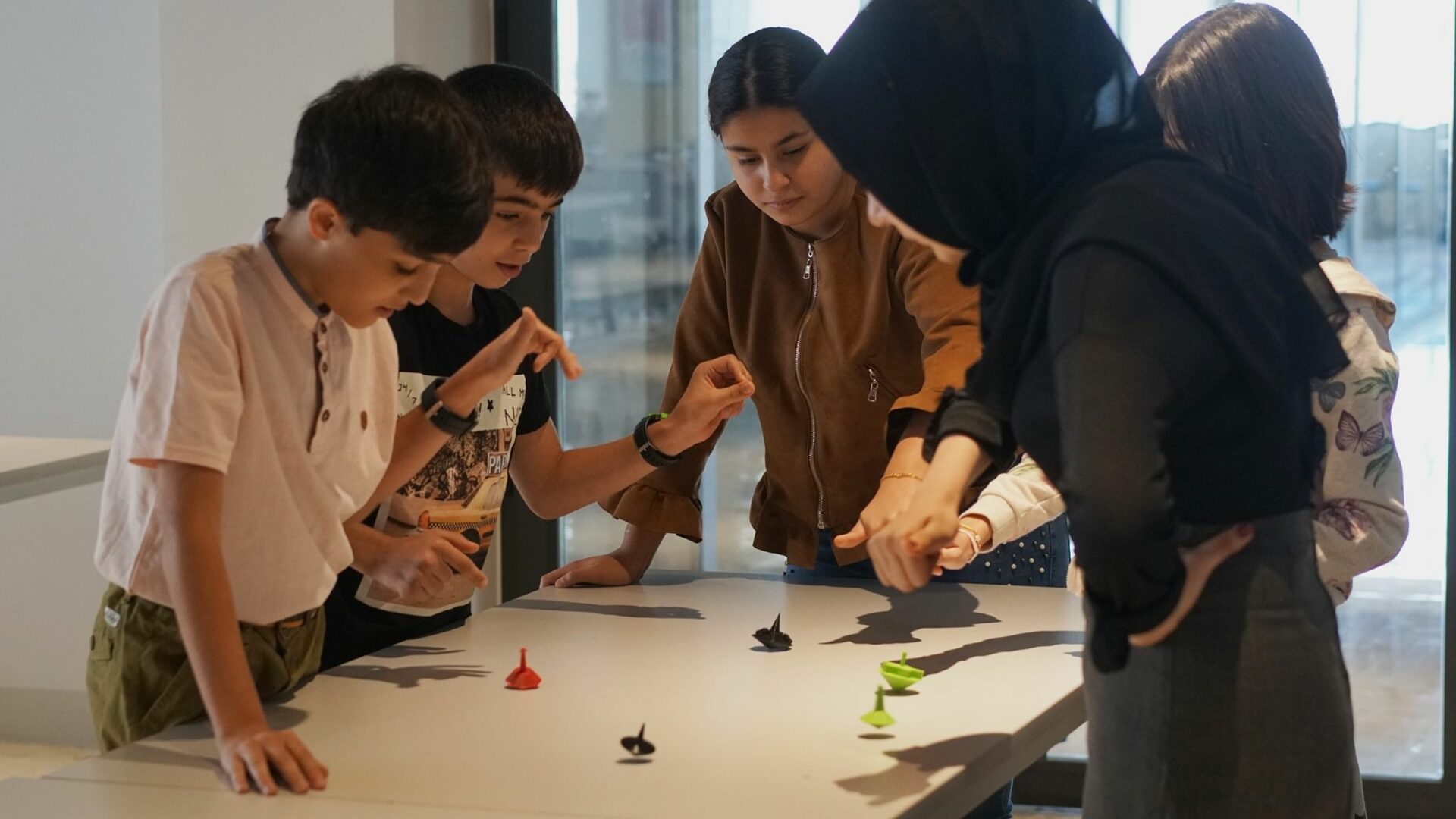 21st April 2019 • News
A survey was conducted that asked the community what they thought was the biggest benefit of 3D printing in education. The multiple choice survey included the following answers:
enhances student engagement
provides students with skills required for the future
supports hands-on learning
ignites creativity
teaches problem solving skills
other
Each participant also provided an explanation of their answer and we documented the responses in a series of infographics. Let's take a look at the results!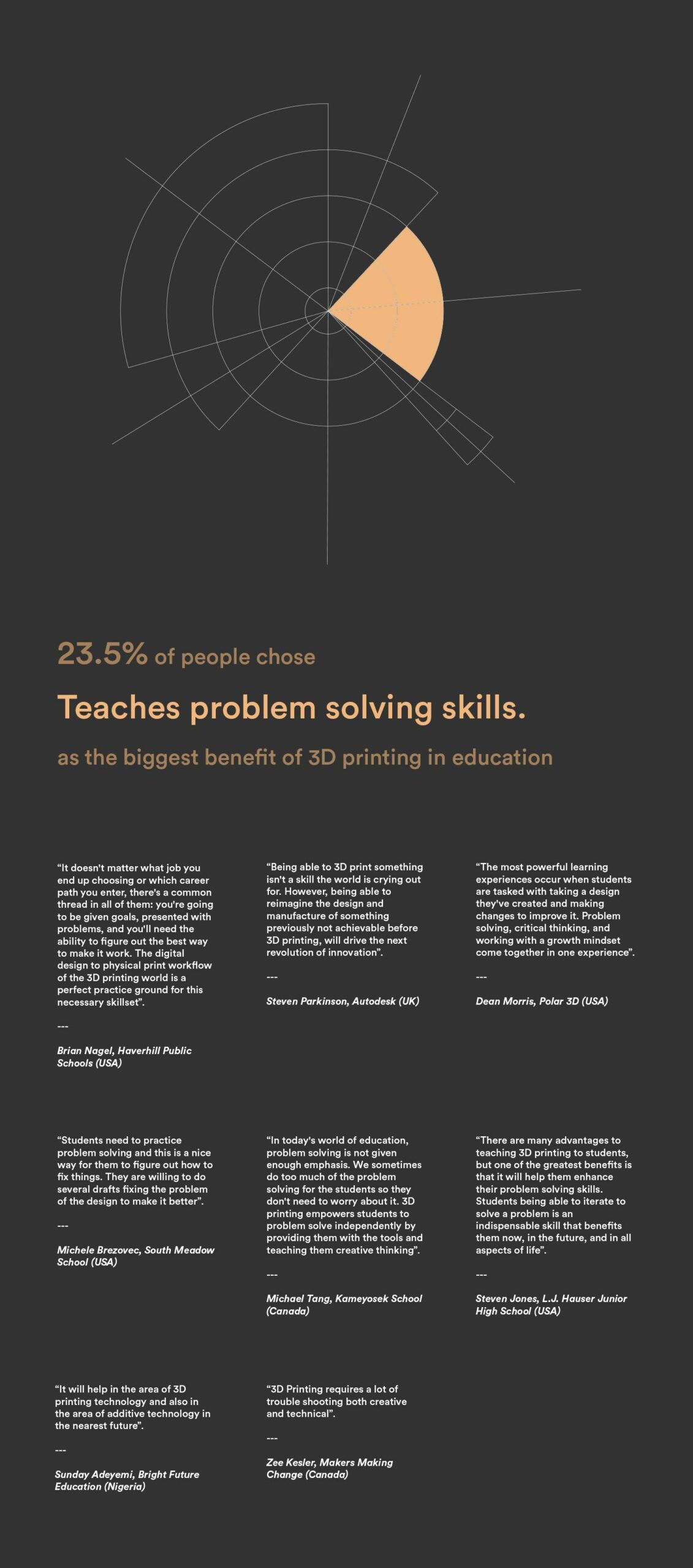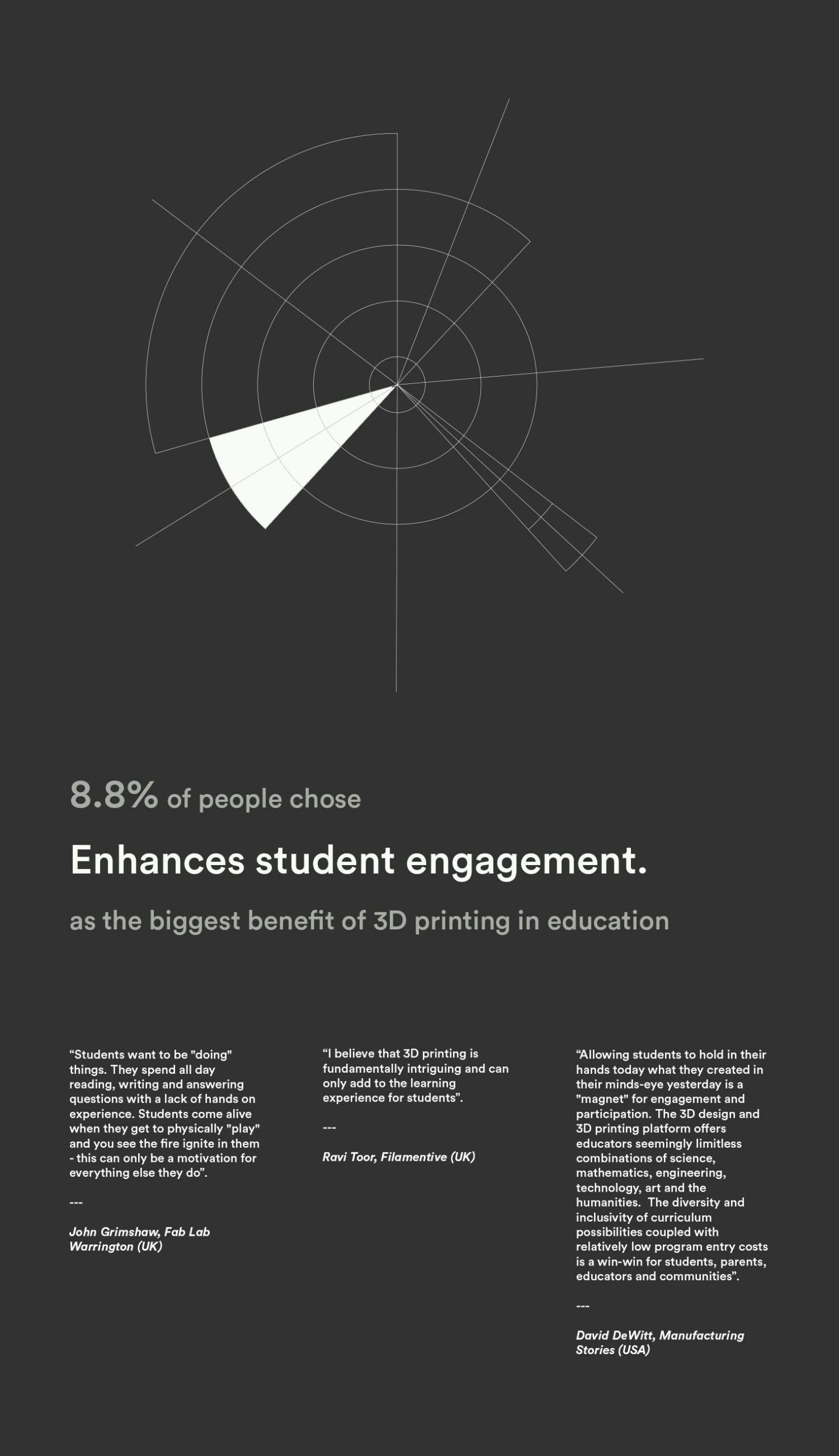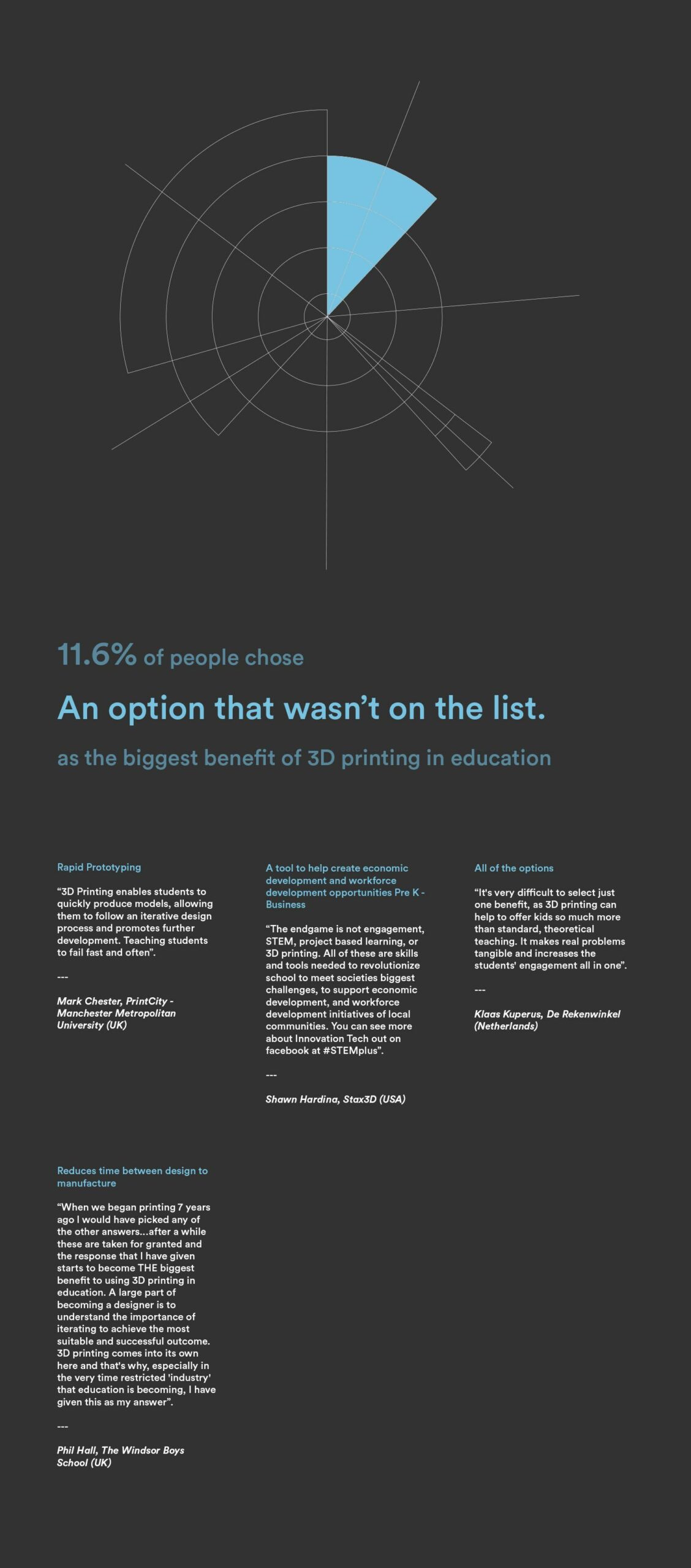 As you have seen, the answers we received are far and wide but there's a common thread highlighted within the survey – everyone has the passion and belief that 3D printing can bring positive change to the education system. In our opinion, there's no right or wrong answer to the survey we undertook – the biggest benefit of 3D printing in education can vary from person to person and may depend on 'how the educator approaches the opportunity' as mentioned by our friend Kaila Carty (Education Program Marketing Manager – Autodesk) in a recent conversation we had with her.
Finally, we'd like to thank everyone who participated to this blog and we hope you enjoyed hearing their input as much as we did!
If you're an educator looking to introduce 3D printing in the classroom, we welcome you to start a free trial of our 3D printing curriculum. To get started, click here!