Tinkercad & 3D Printing in the STEM Classroom – 10 Example Lesson Ideas
Over the past few years, 3D modelling software has become much more accessible for teachers and students. In the past, 3D modelling software would be 2 things – expensive and complicated. But thanks to companies like Tinkercad, teachers now have access to free and easy-to-use software that can be used in conjunction with affordable 3D printers to prepare students for their future careers. Does free and easy-to-use mean that complicated and functional models can't be created? Absolutely not! In this blog we look at 10 different design ideas that could be used to integrate Tinkercad and 3D printing into the cross-curricular classroom.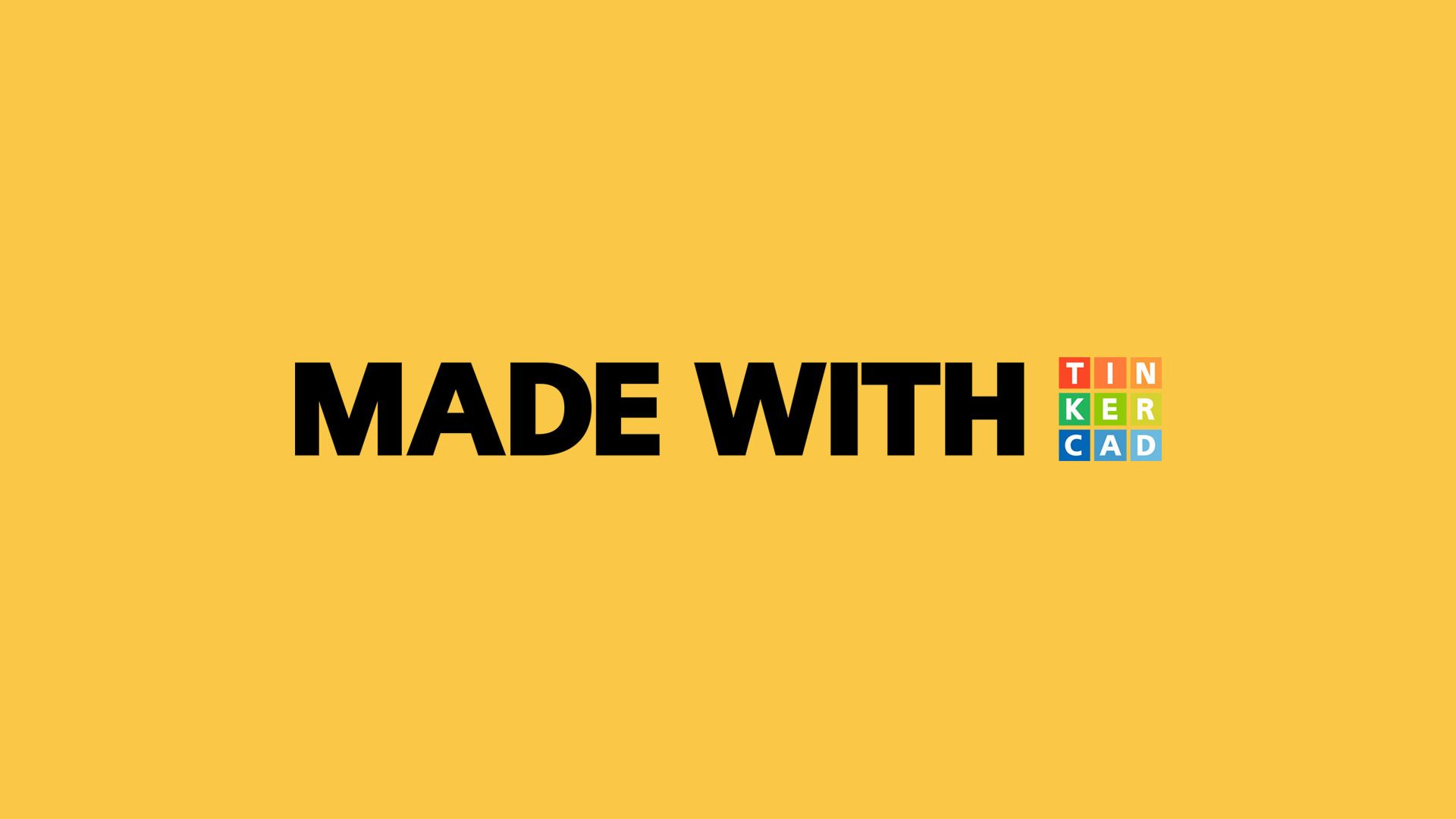 8th May 2018 • Tips
1. Balloon Powered Dragsters
Teach students about forces, motion and Newton's Third Law whilst they battle it out in a balloon powered dragster competition! In this type of lesson, students can use design-thinking skills to determine the optimal size, shape and weight of the car and wheels to enable it to travel the furthest in a straight line.
2. Braille Models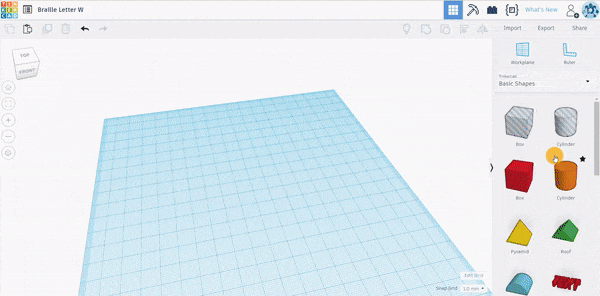 Explore the written of language of braille, whilst teaching students 3D modelling concepts. 3D printing opens up a world of opportunity to create bespoke, on-demand braille models. You may wish to create simple braille blocks or take it a step further and create braille signage for different areas of your school.
3. Whistles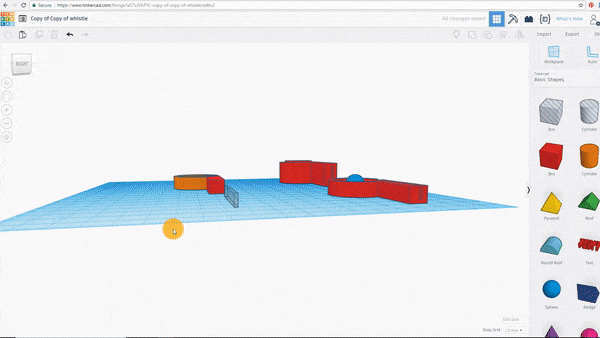 Teach students about sound waves, frequency and amplitude before challenging them to design a whistle. With the use of an iterative process, students can analyse and evaluate their creations to improve on their designs.
4. Pen Cases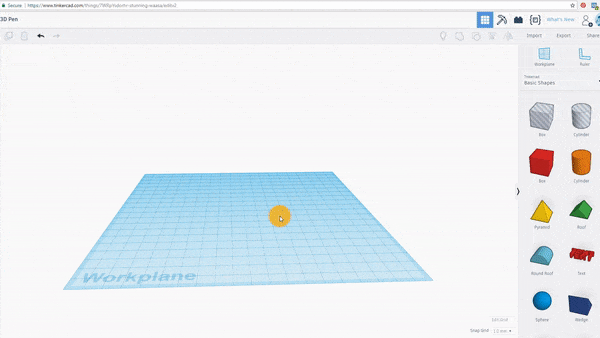 Create pen cases by using intersecting shapes such as pebbles drawn in Tinkercad. In this example, students learn about mathematical linear sequences to determine how many pebbles are required to achieve the right sized pen case for a Bic Cristal biro cartridge to slot into the centre.
5. Egyptian Obelisks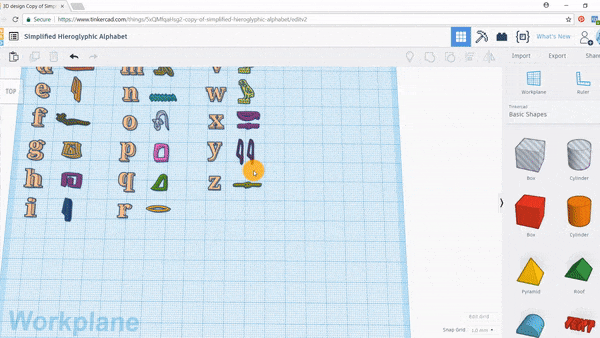 What better way to learn about Egyptian Hieroglyphics and monuments than getting students to design their own obelisks! Using a hieroglyphic alphabet, they can go on to personalise their obelisk model with their own name.
6. Functional Wrenches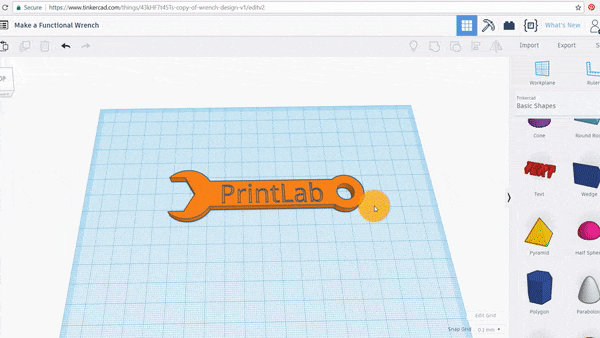 Over the past few years, NASA have been exploring the use of 3D printers in space – to create functional tools that could potentially be created 'on-demand' by astronauts. By designing and 3D printing wrenches and other tools, you can teach students the exact same concept and process – preparing them for the workplace of the future.
7. 3D Graphs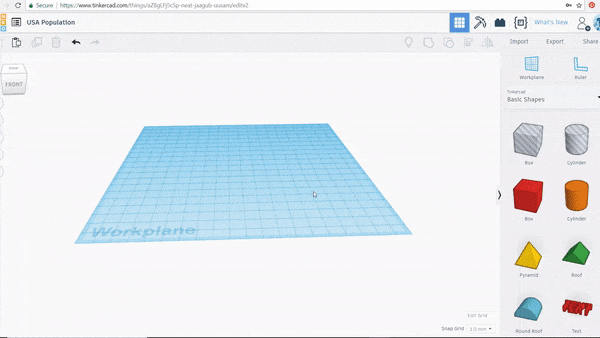 Whether its population, life expectancy or any other demographic, 3D bar charts make presenting information much more interesting and readable than basic 2D graphs. You may wish to consider using demographic or survey information from your school to create 3D bar charts that show information that is specific to your school.
8. Spinning Tops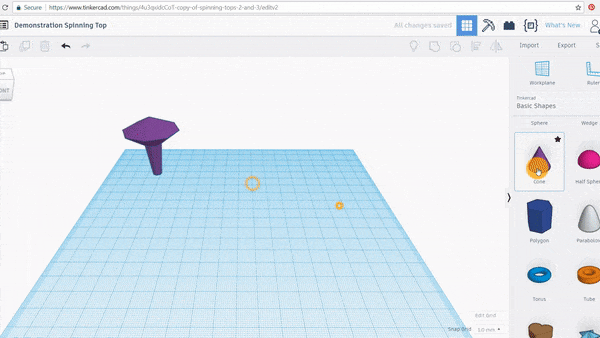 Combine toy design with concepts of forces and motion by guiding students in creating spinning tops. Once 3D printed, students can compete to see whose spinning top can spin for the longest before analysing the results and making improvements on the design.
9. Great Wall of China Watchtowers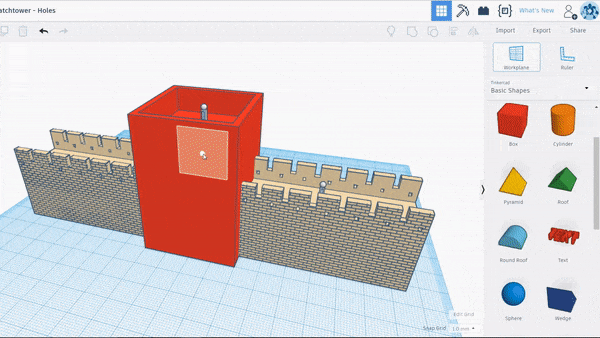 Explore historical and architectural concepts of the Great Wall of China. Students can use research methods along with their own unique interpretations to recreate these famous relics of the Great Wall.
10. Assistive Bottle Openers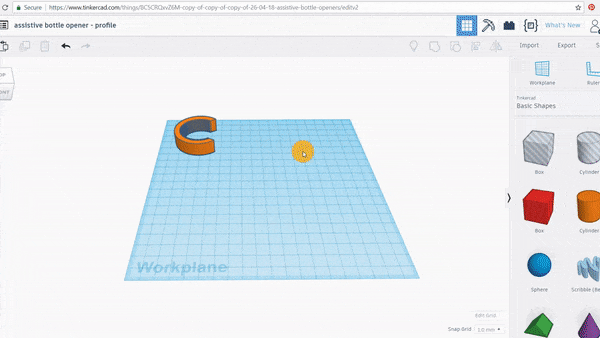 For those with arthritis of the fingers or those with a weak grip, opening screw cap bottles can be extremely difficult. Luckily, with the use of certain tools in Tinkercad, students can create assistive devices such as bottle openers. Whilst designing they can learn about simple machines and the principles of levers.
—
Each of the above examples has been taken from lessons that are part of PrintLab Classroom – a 3D printing curriculum portal for teachers that features an abundance of creative projects, all of which come with downloadable presentations, workbooks, tutorial videos and step-by-step instructions. To start a FREE 7-day trial, click here.
Whether you're interested in enrolling in PrintLab Classroom or you're just looking for new ideas, we hope you enjoyed the examples shown in this blog. Without software packages like Tinkercad, the integration of 3D printing in the classroom would not be possible! We look forward to the exciting on-going developments of Tinkercad and we'll keep you posted on more Tinkercad content throughout this year.
Happy Designing!