World's First 3D Printed Stop Motion Music Video
Today we have a great feature from our official PrintLab sales partner in Uruguay: Fabrix3D. They were recently responsible for 3D printing every single model used in what is the world's very first 3D printed stop motion music video. This remarkable creation was a collaborative piece involving 3D printing company Fabrix 3D and digital animation company Enano Maldio for the Uruguayan rock group: No Te Va Gustar (English translation: 'You won't like it').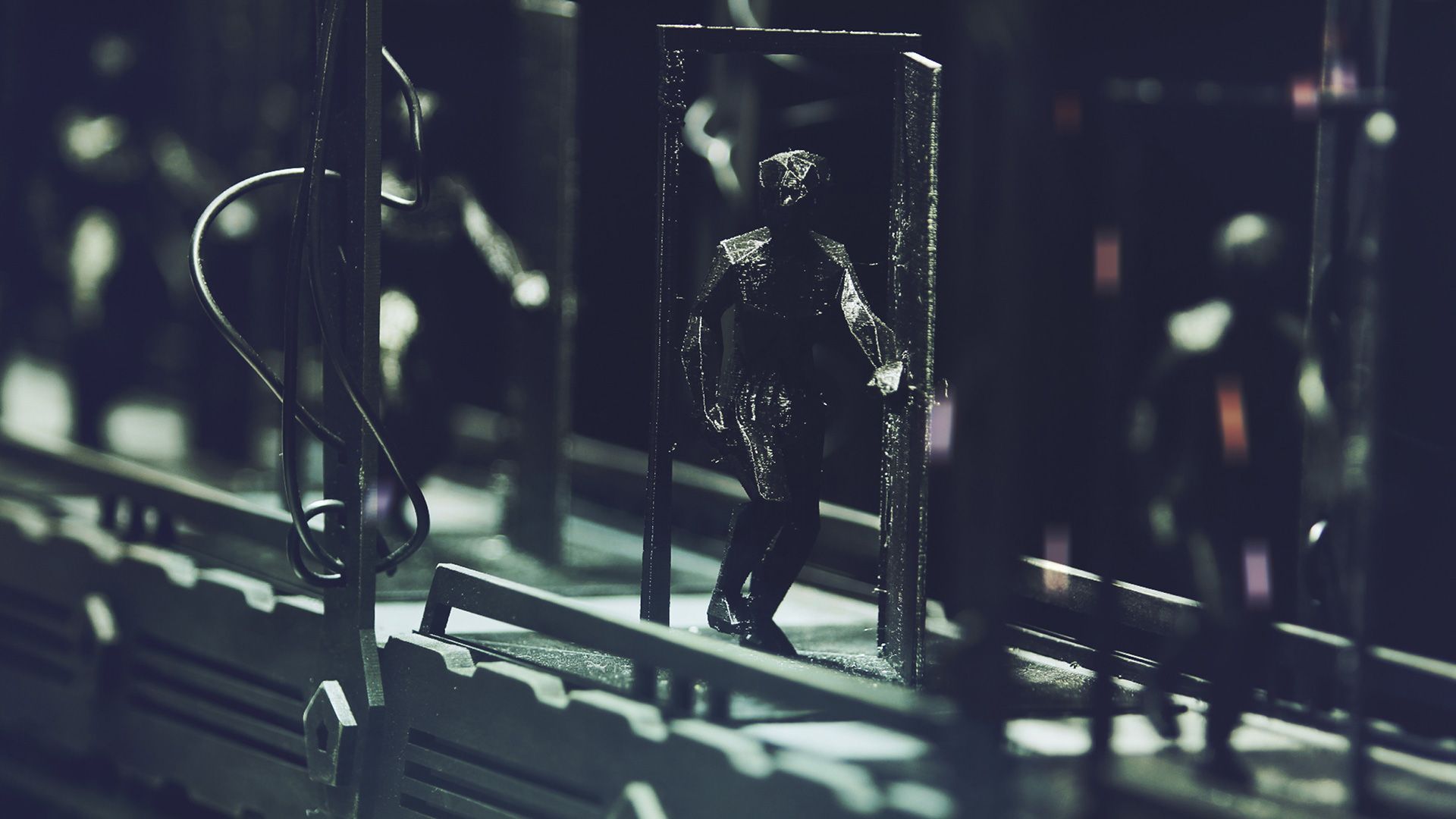 16th August 2016 • Case Studies
No Te Va Gustar (NTVG) are a creative band of nine members who have been entertaining fans all around the world since 1994, performing music from over 10 albums.  Originally a trio, the group evolved with time and added new musical influences to their sound including reggae, salsa and ska. It is clear to see that their musical style is not the only thing that has moved with the times and we think it is incredibly refreshing to see a long serving band produce such a unique music video. A visual masterpiece that not only incorporates their outlook of evolving and adapting with time but also cements their place in history as the first band to release an entire 3D printed stop motion music video.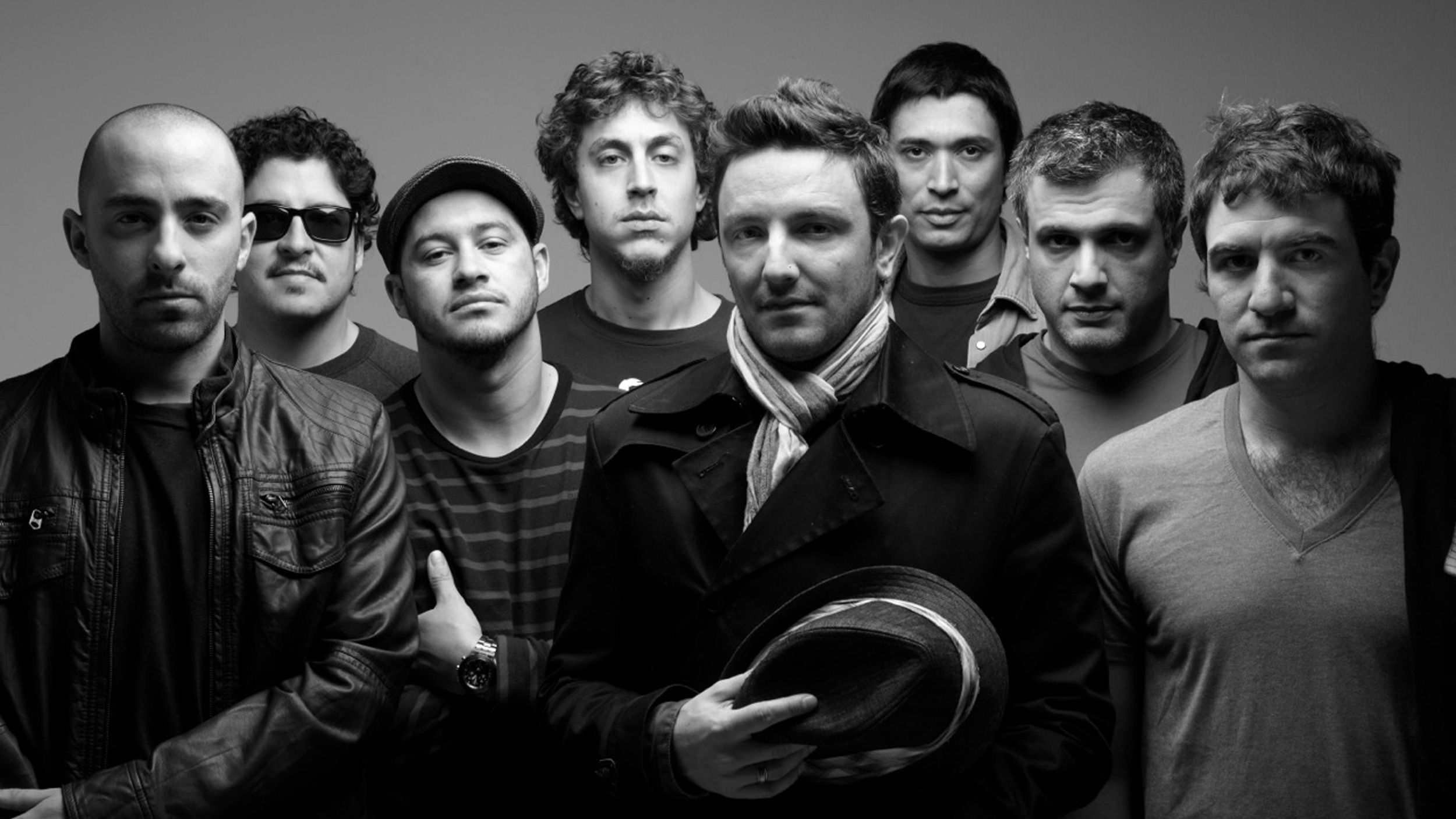 Their latest musical release titled 'La Puerta de Atras' (English translation: 'The Back Door') uses 3D printed models to illustrate and represent the world that we live in. As we see it, their vision is a world based on power and control, where the masses are victims of a greater governing force. As a metaphor this piece is extremely powerful in suggesting that people are essentially manufactured, developed and controlled on a conveyor belt (much like 3D printed parts).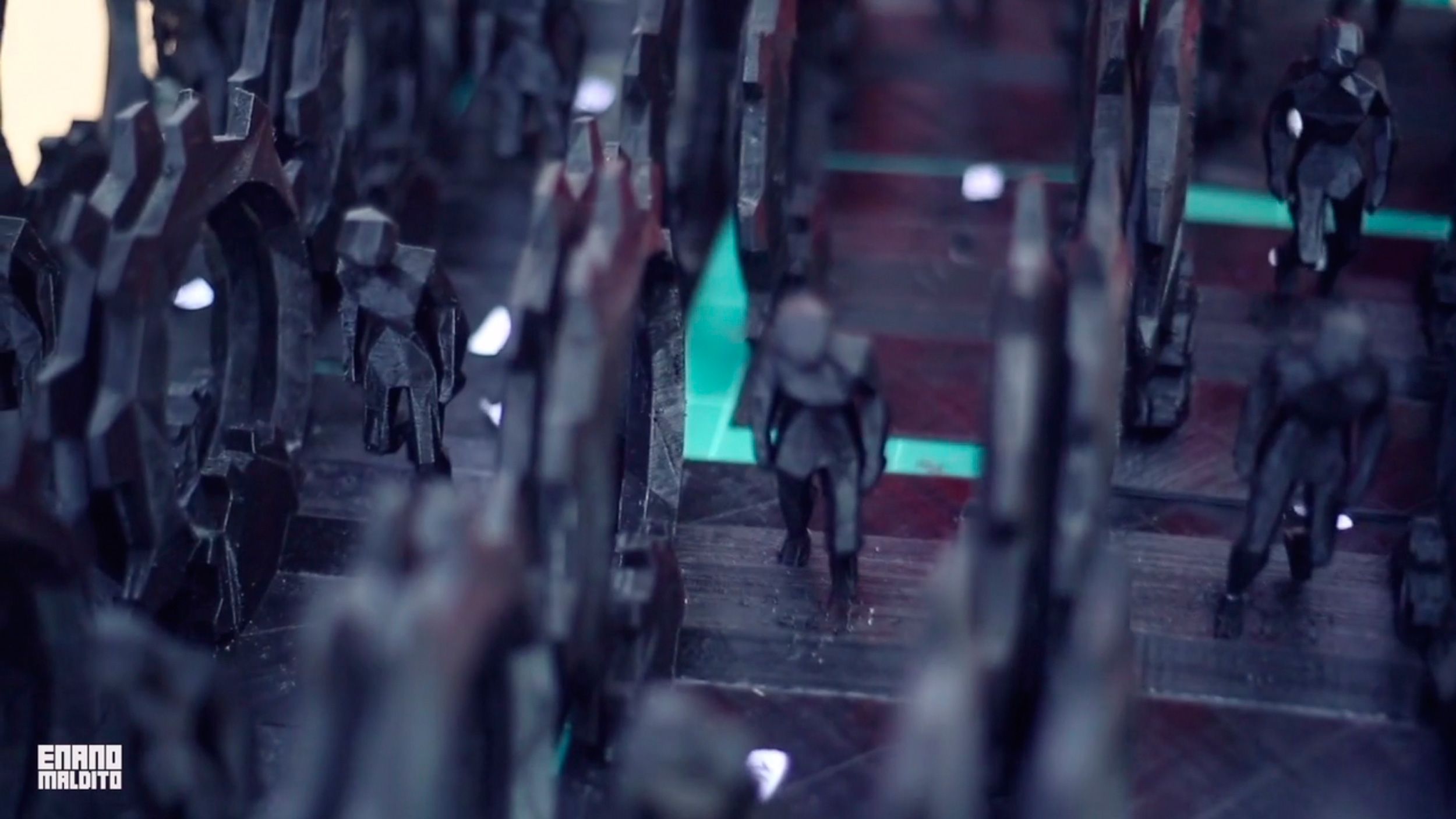 NTVG approached Enano Maldito with their vision, who in turn felt 3D printing would be the perfect medium and chose Fabrix 3D, the region's number one 3D printing company to assist them. Enano Maldito designed 300 microscopically different models of the featured main character and worked with Fabrix 3D who improved the designs, optimised them for 3D printing and finally printed every last individual model. Federico, director at Fabrix 3D had a great deal of praise for the chosen printer manufacturer:
""All the samples have been printed using Ultimaker 3D printers. This wouldn't have been possible without this quality 3D printer. We printed 300 pieces and on average each took 30 hours (some of them took 100 hours) and we delivered the job in a month. If we had other 3D printers failing constantly in their prints this would have been chaotic".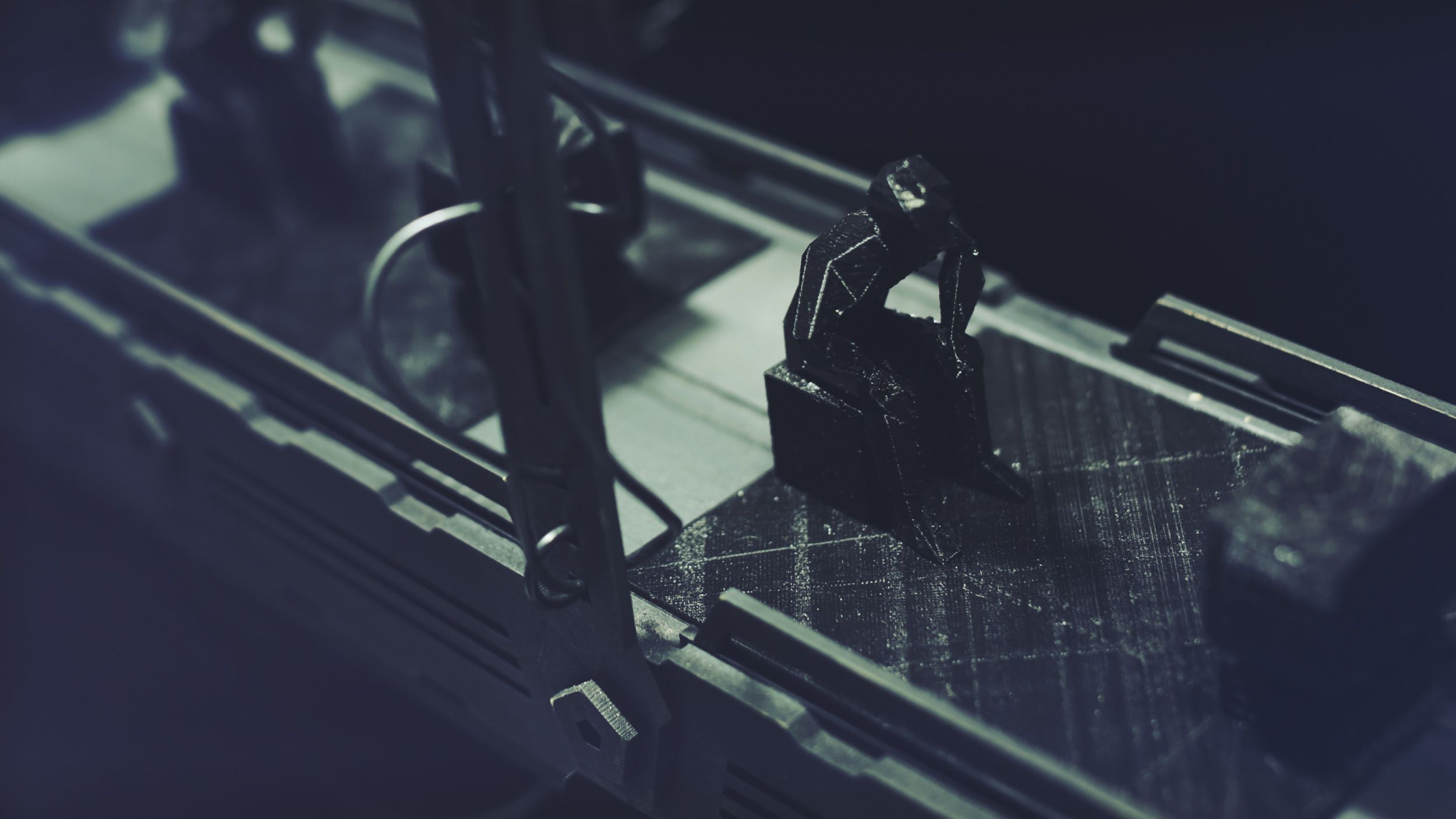 After a grueling month of printing and only two failed prints, the models were complete and with Enano Maldito's magic touch the video was completed. We are amazed by this creation so please be sure to watch the video below that details how the models were designed and created.