Fusion 360 is a professional integrated CAD, CAM and CAE software that is driving the future of how we design, make and use products. However, if you're a beginner, don't let this put you off using it. The intuitive interface and user-friendly features are perfect for users of all ages!
In this skill-building mini course, you will learn how to get started with Fusion 360 for solid modelling. A series of base models are provided with the course, which are uploaded into Fusion 360 and used in conjunction with 13 bitesize instructional videos. Each video focuses on a different set of Fusion 360 tools, giving you a complete beginner's overview of Fusion 360's solid modelling tools. View the course details below and start a free trial to PrintLab today!
Course Difficulty

Toggle

This course is rated as basic and is suitable for learners over 13 years of age.
Course Length

Toggle

The estimated course length is 2 hours. The estimate includes time for watching the 13 tutorial videos, whilst following the steps in Fusion 360 software.
Equipment Required

Toggle

To participate in this project, you will require:

A laptop or computer with Fusion 360 software (free for education and hobbyists) and an internet connection.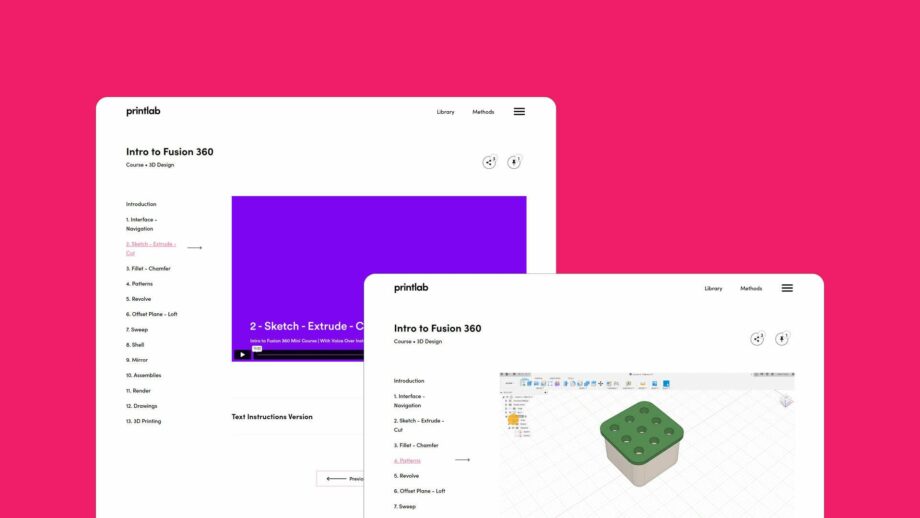 The Learning Platform
The course learning platform takes you through a range of informative content and step-by-step tutorial videos.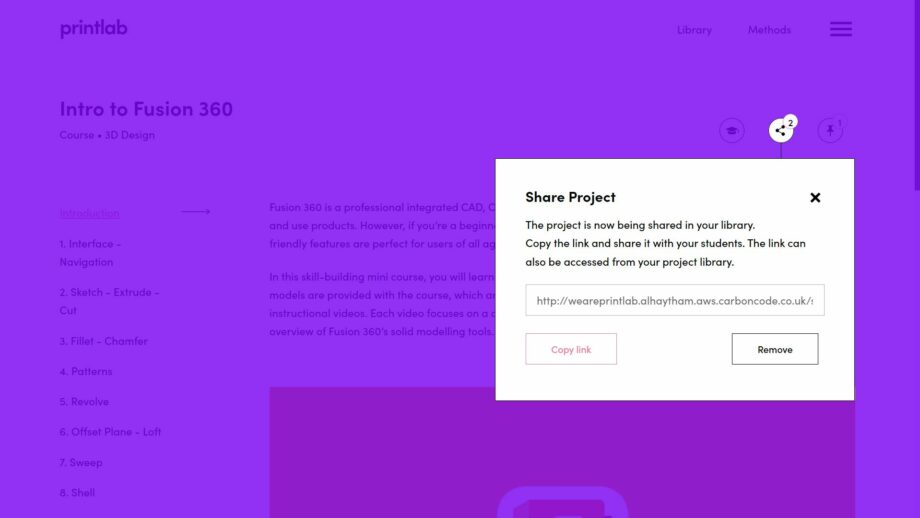 Teacher Features
With our education licenses, you can generate a share link to give your students instant access to the course learning platform.
---
Ready to Get Started?
This course is available to subscribers of PrintLab. Learn more about our license options and start a free trial today to access a whole range of resources across the fields of 3D printing, 3D design, assistive technology, product design and STEM.
Start a Free Trial to PrintLab